After graduating in History & Geography in Madrid, Pepa Yuste moved to London and shortly thereafter started working in private banking for Citibank and Morgan Stanley. After banking, her love and passion for art, antiques and beautiful things lead her to a role at Sotheby's London where she worked until she moved back to Madrid two decades ago. Since then, Pepa has worked as interior stylist., helping people reimagine their homes through pattern, colour and artwork. A self-confessed lover of table settings, she shares her passion for one of a kind tables on her Instagram account. In today's conversation,  we discover a bit more about Pepa's life, home and work.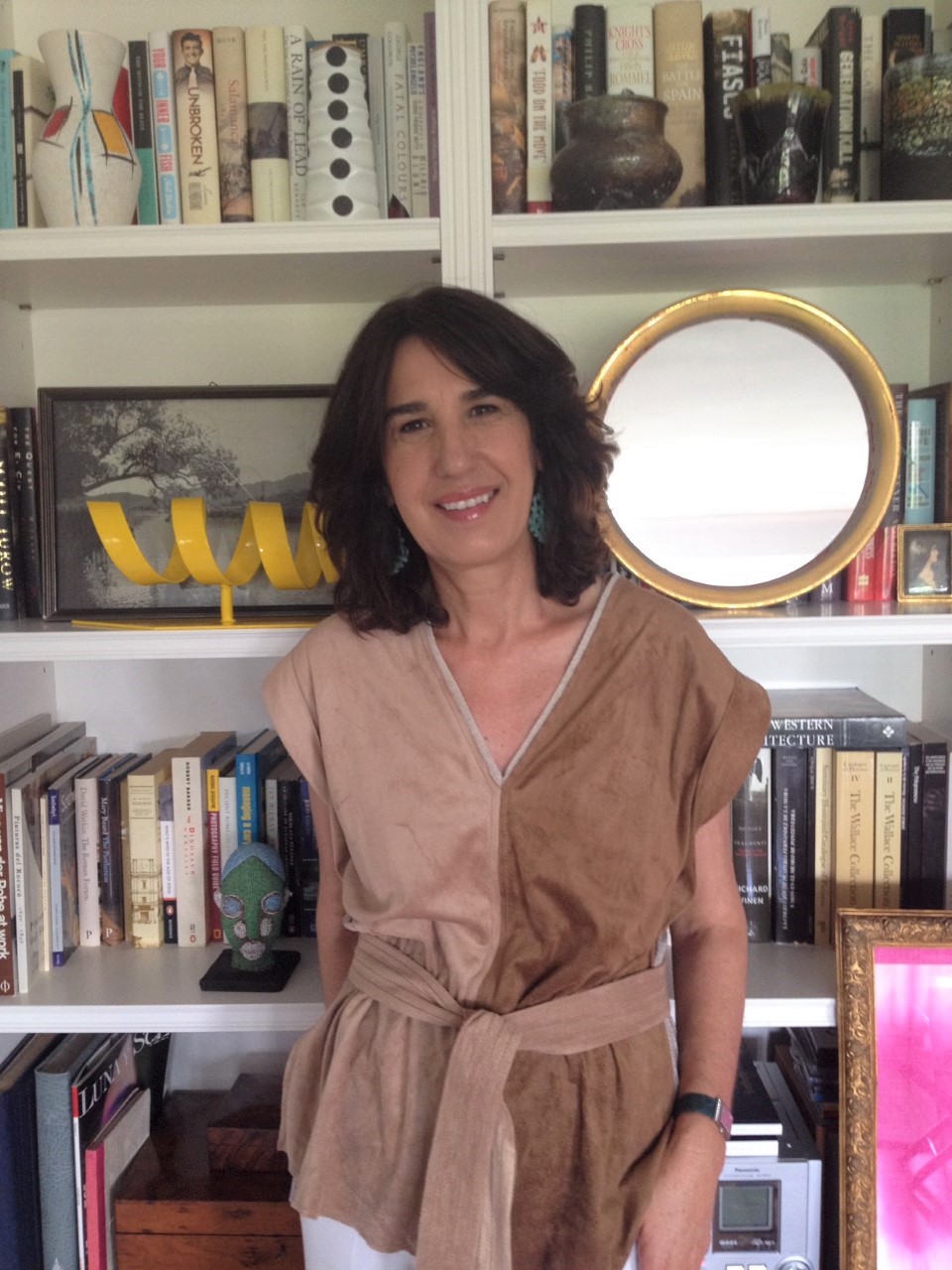 Dear Pepa, when did your passion for interiors start?
It must have been during my childhood. My favourite game was to rearrange the furniture in my own room. I also think it was my mother's " fault"; she was an avid collector of objects to decorate the house. Our house was in constant change. Cushions, bedspreads, curtains and rugs would be changed with the seasons. She would also repaint the house and the garden furniture in different shades mostly every year. Under those influences, I guess it was difficult not to succumb to liking interiors so much.
Years later when I visited the British Galleries at the Victoria & Albert Museum in London for the first time, it must have been at the age of 16, I knew my passion for Interior Design would accompany me all my life.
Although I spent some years in banking in both Madrid and London, my background in History of Art took me to Sotheby's London where I spent the happiest moments of my professional life. Every day was like going to a museum with the advantage that objects would change rapidly at the rhythm of the sales.
I have always been very interested in works of art and the decorative arts, but it was during those years in that great auction house that I trained the eye and learned to love Interiors even more.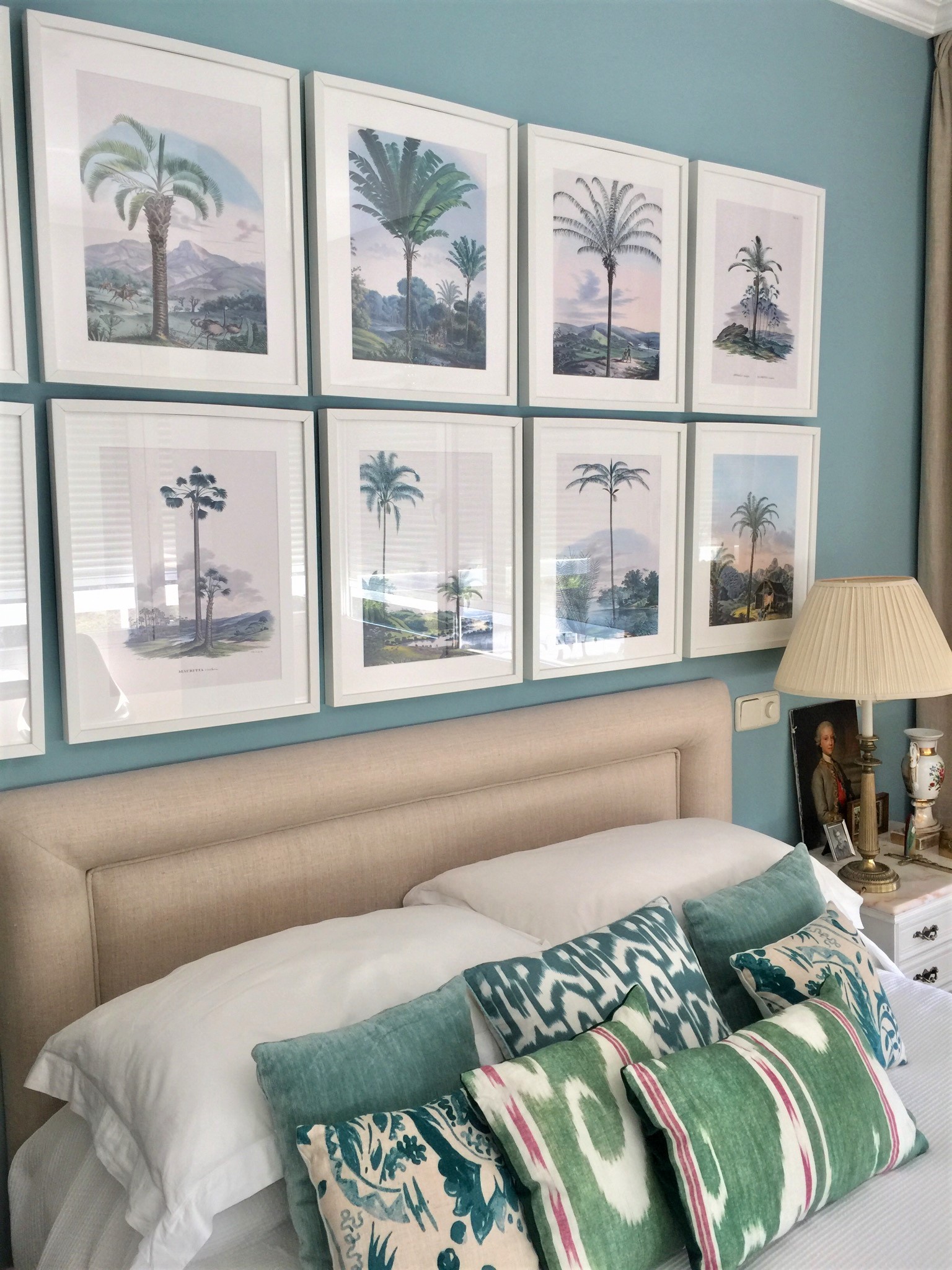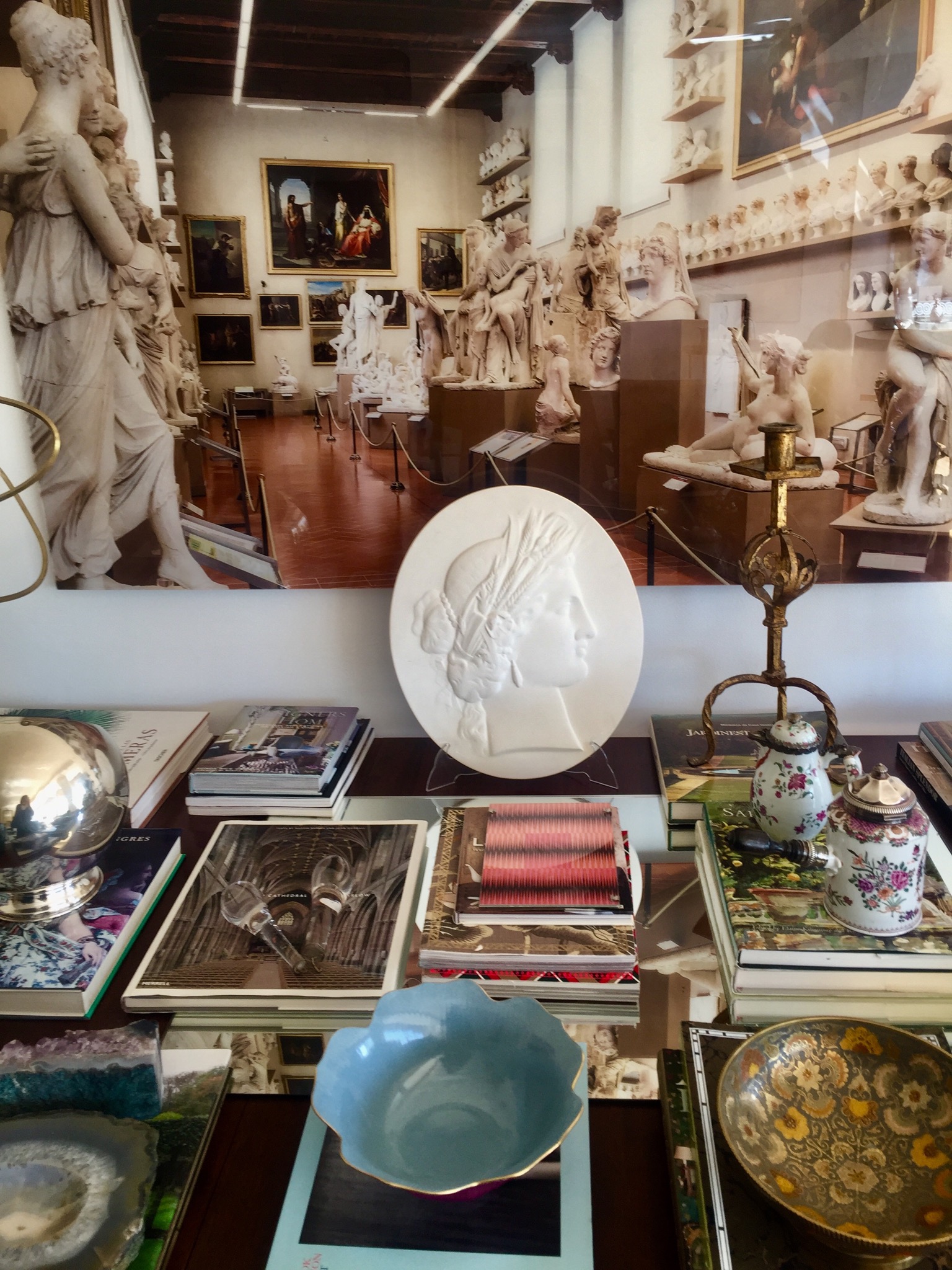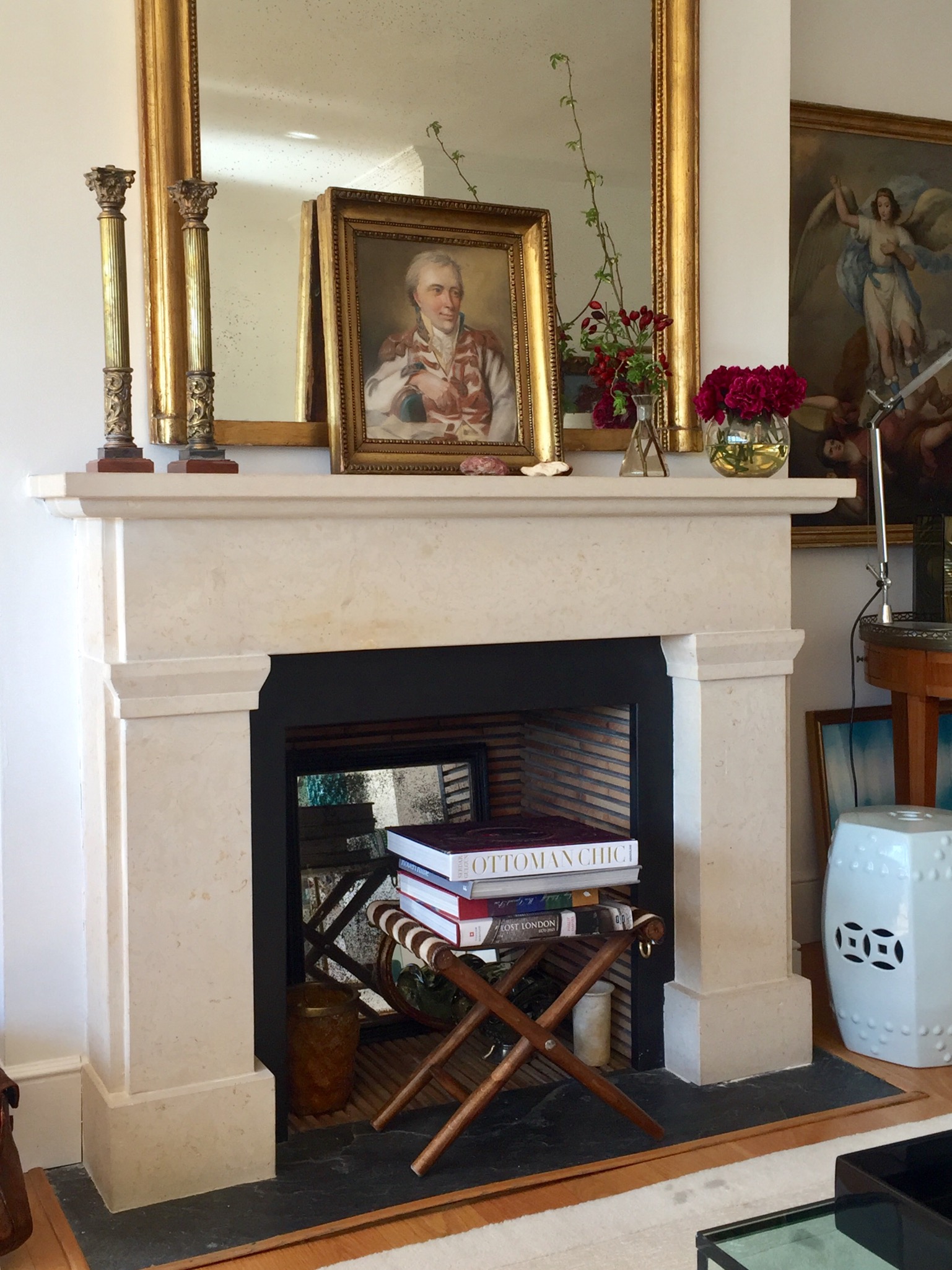 Pepa Yuste's Madrid Apartment
In terms of decoration, how would you describe your style?
I like to consider my style as fresh, uncomplicated and contemporary but with sound references to traditional interiors. Interiors that are alive, where things can be changed or moved effortlessly, that are full of books and fresh flowers, and objects. I love arranging a collection of objects to enter into a dialogue with a modern painting or to refresh an antique piece of furniture. That is the part of decorating that I enjoy the most: styling and restyling.
Sometimes my job is to go to a client's house, that has already been refurbished by interior designers, but with the task to reposition all the paintings and objects. On these occasions, I try to be respectful with the client's belongings and do my best to make the most of them and give then a second opportunity.
I love interiors where you can guess the owner's personality and interiors with soul.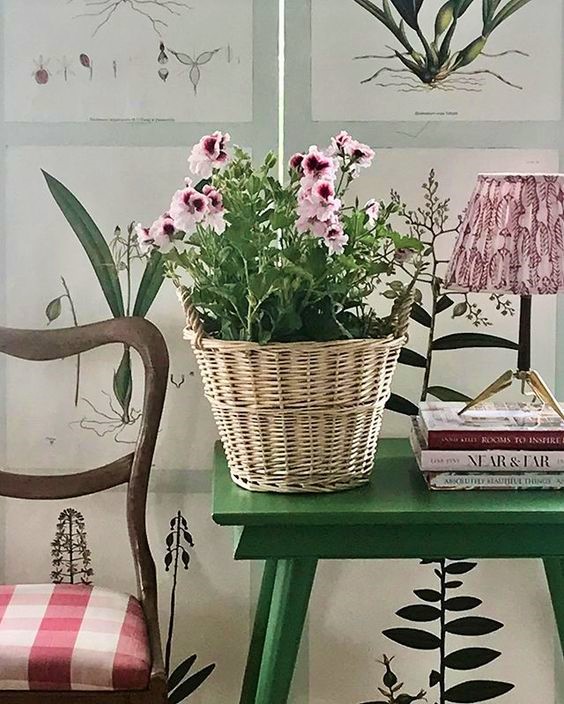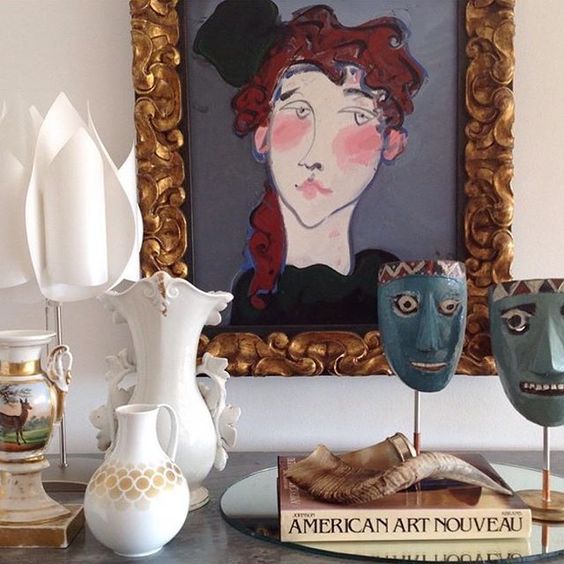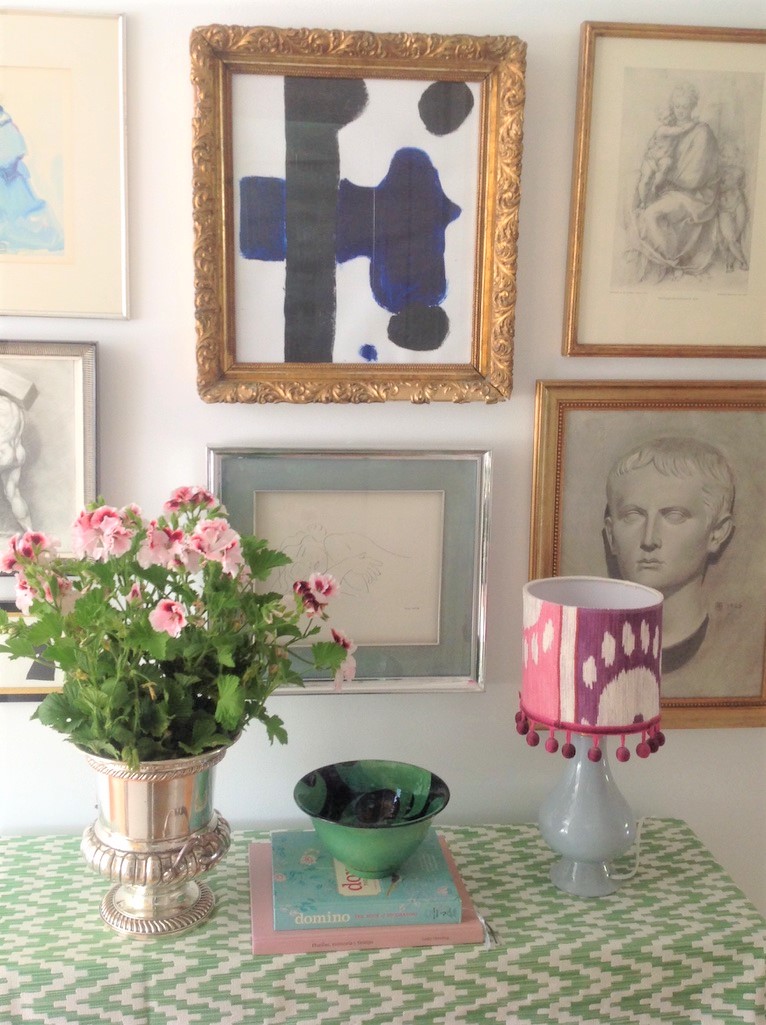 Details at Pepa's Madrid Apartment.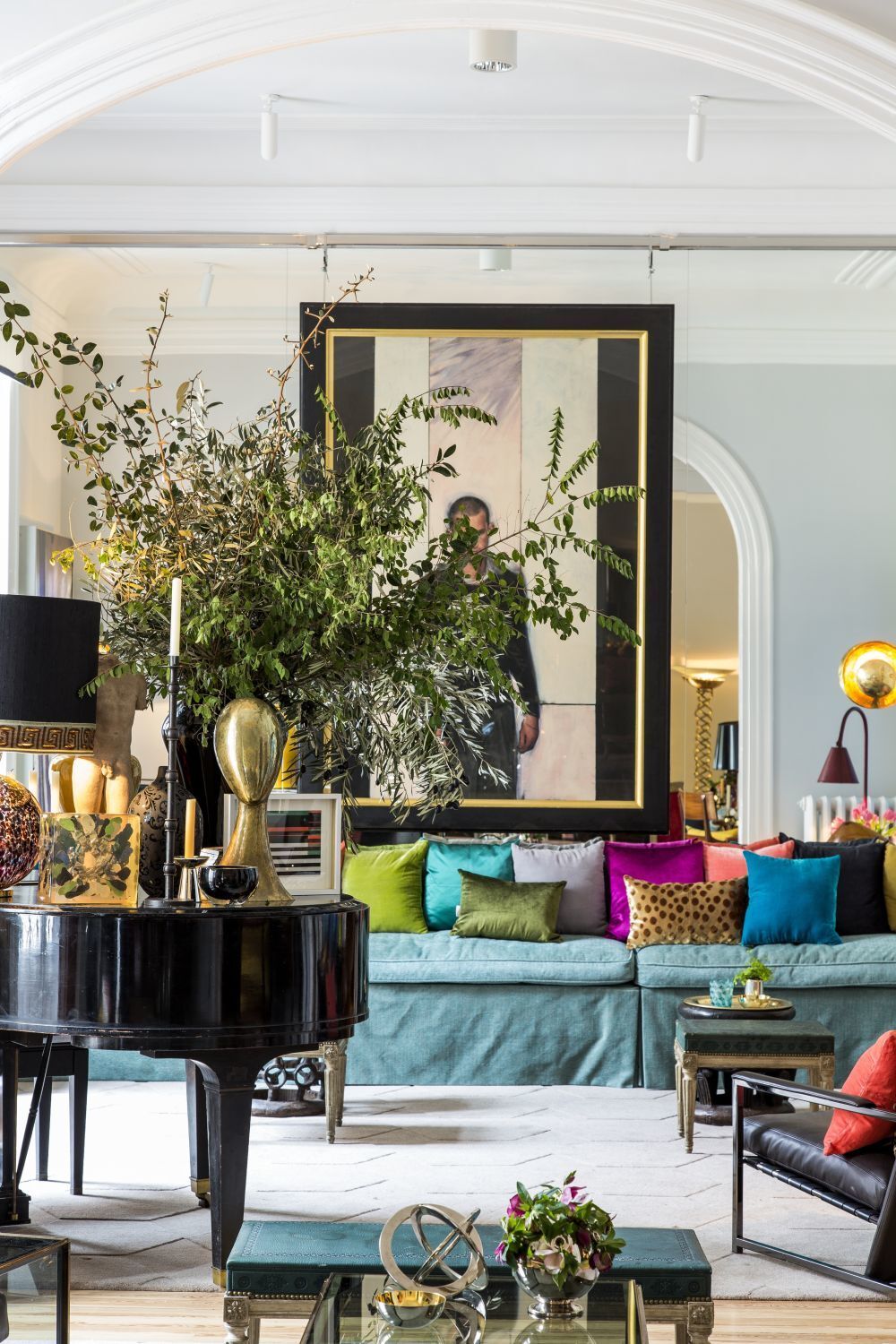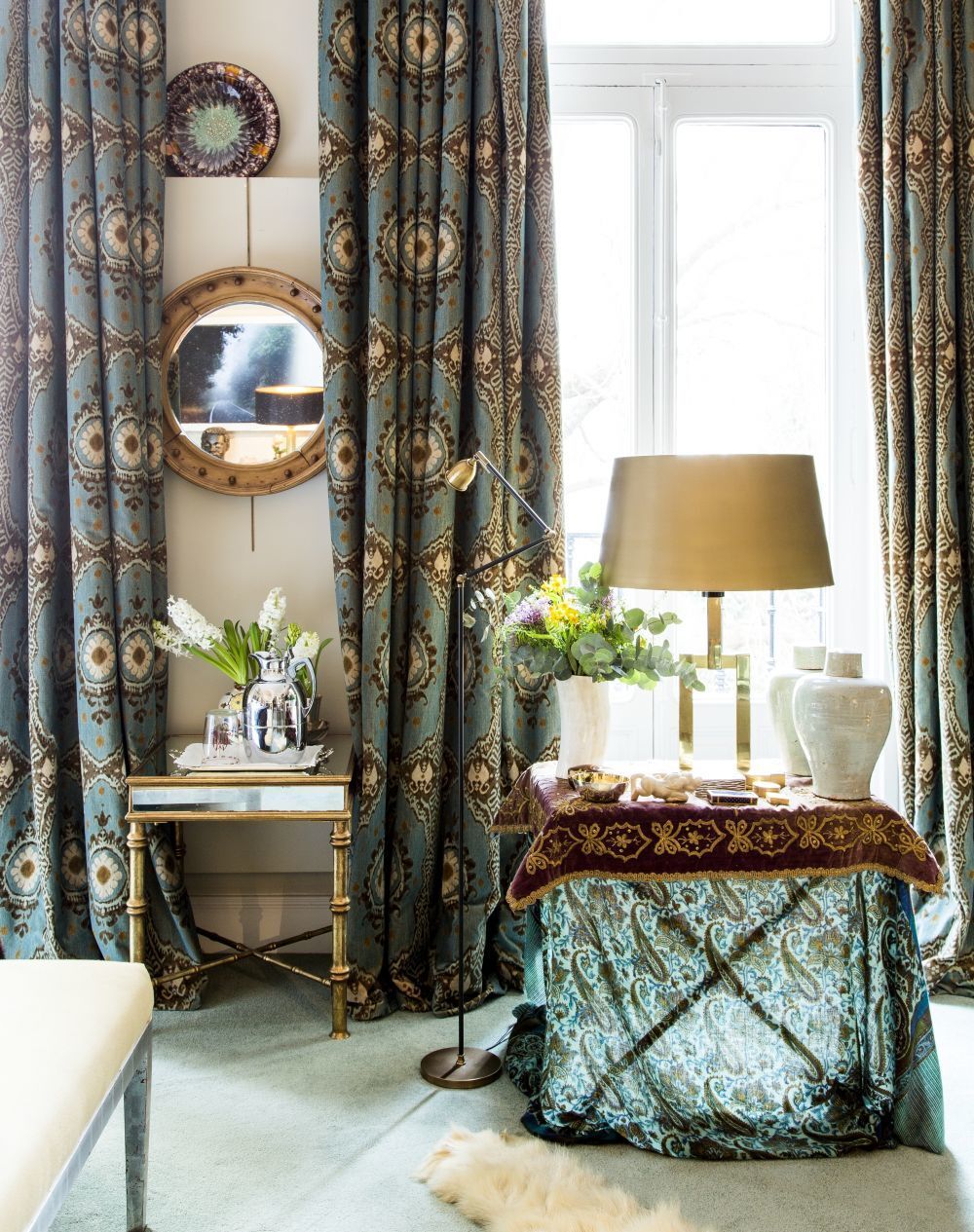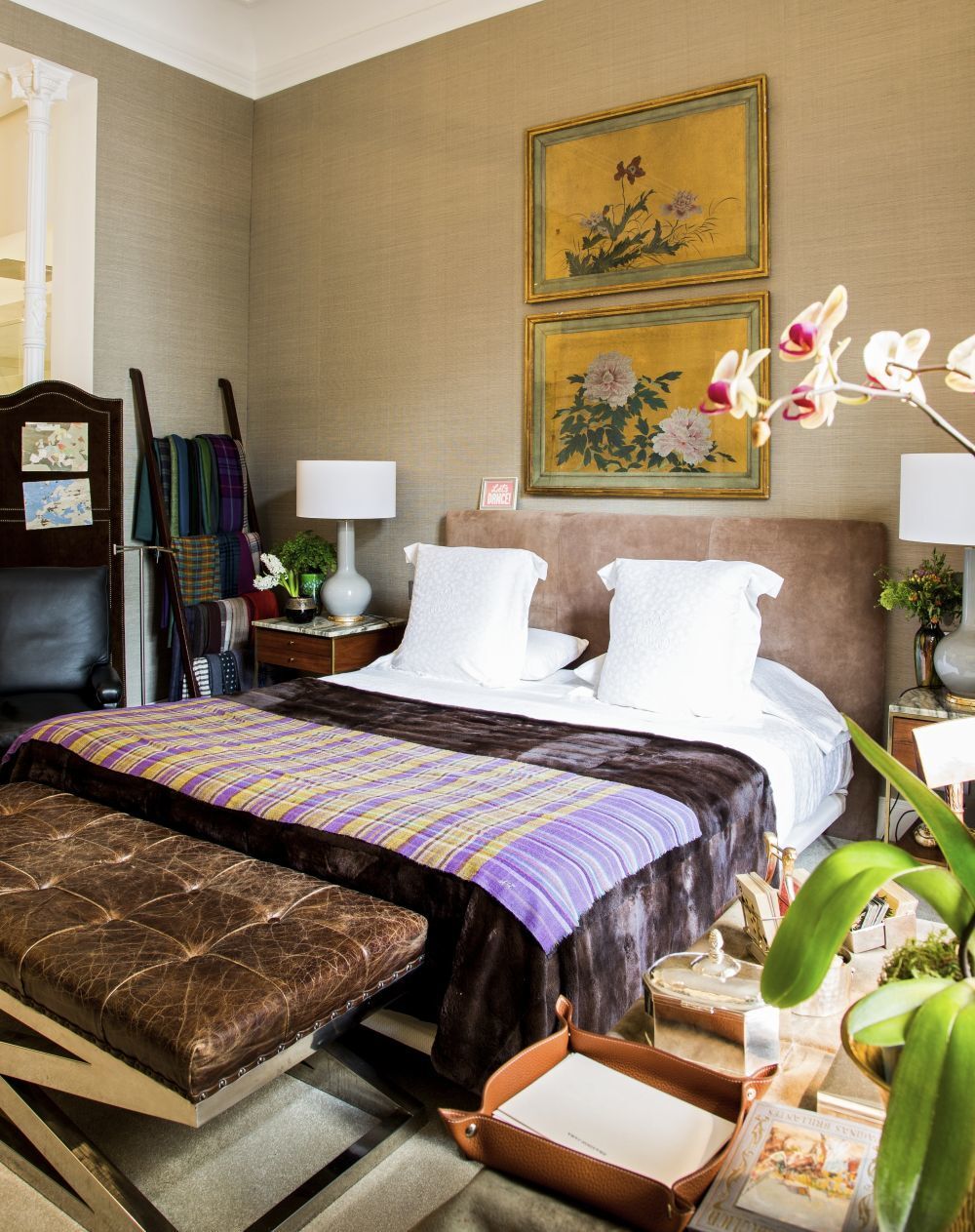 Manolo March's Madrid home decorated with the help of Pepa Yuste. Photography Telva Magazine, Uxio da Vila.
Why do you think a beautiful, well-set table is important.
Whether it is for a supper with the family at home, a dinner party with friends, a garden party, a celebration or a formal dinner, I think that the atmosphere that you create is far more important than the food that you are serving. It is not just setting the table. It is setting the mood for the occasion. It is all about pampering your guests and to show them how much you care for them.
I love creating different table settings, as many as I can. To me, it is the only thing in the decoration of your house that you can change every day.
It is important to dedicate time to it, it is very rewarding as you can be so creative.
I believe that due to the strange circumstances that we are living at present, we are going to entertain more and more at home.
I like going out for dinner to a nice restaurant but to me, nothing compares to a dinner party at a friend's house where they have put all their love and effort into entertaining you.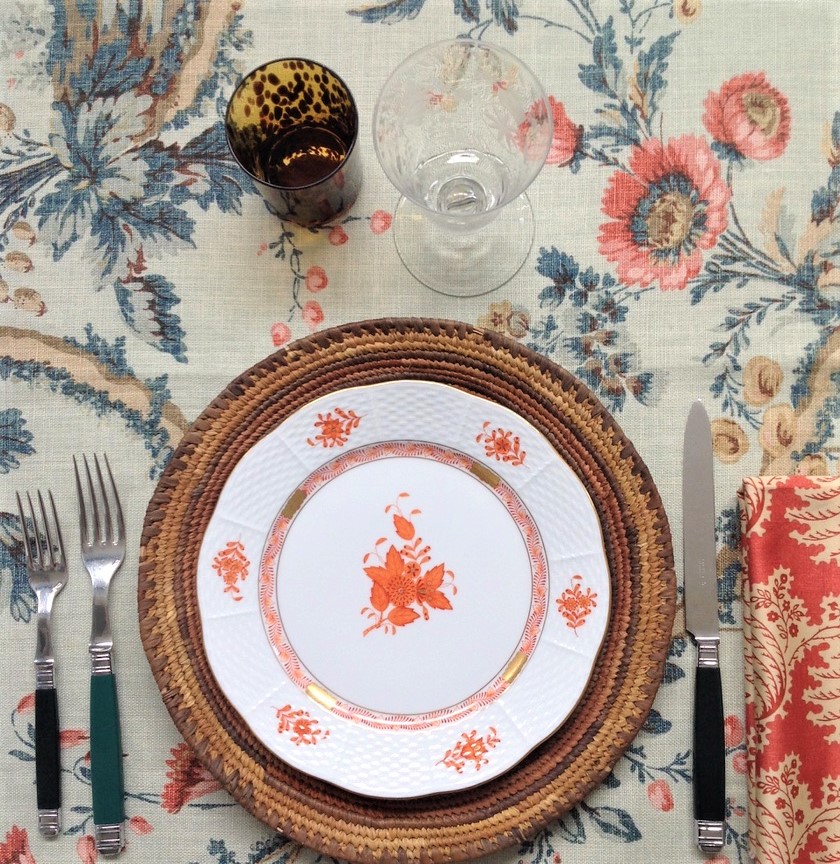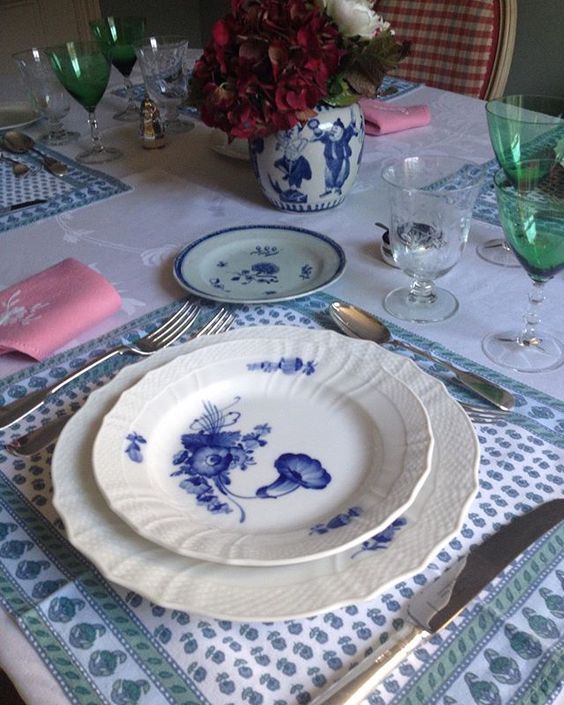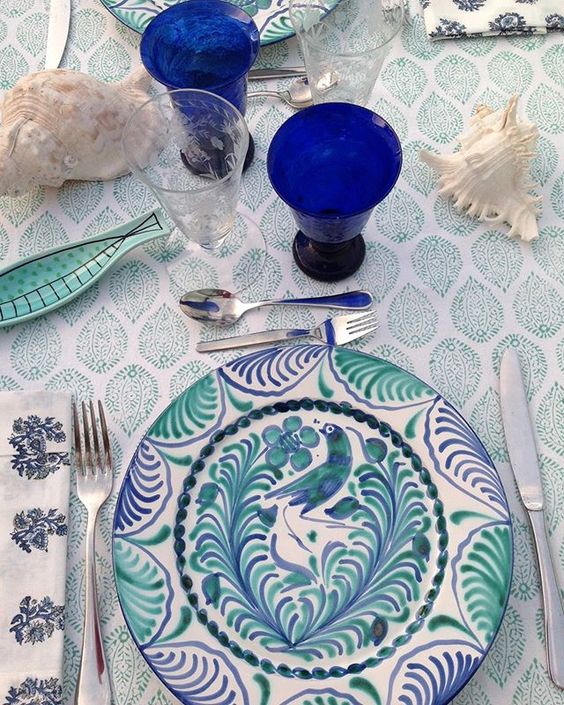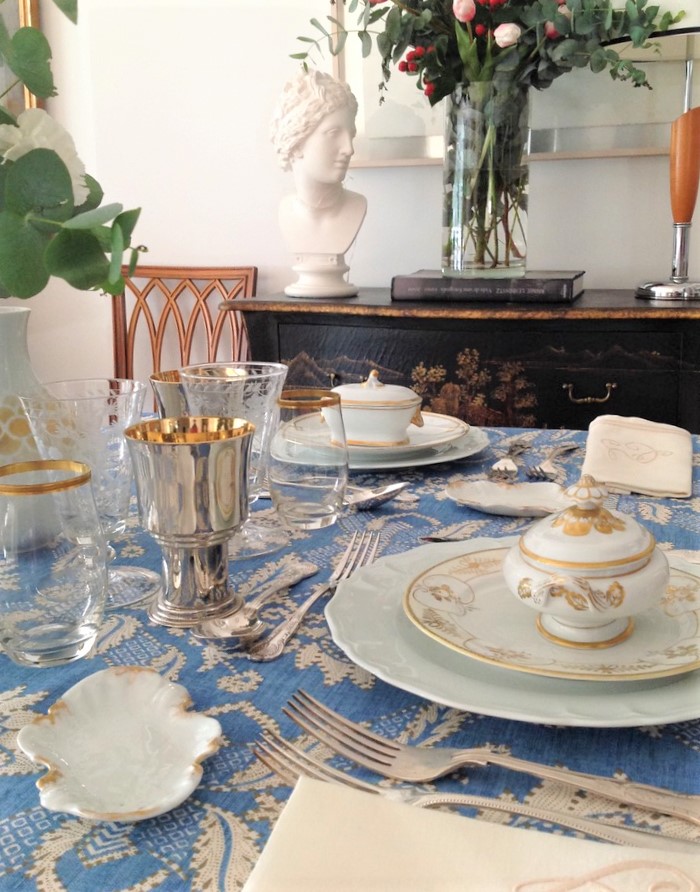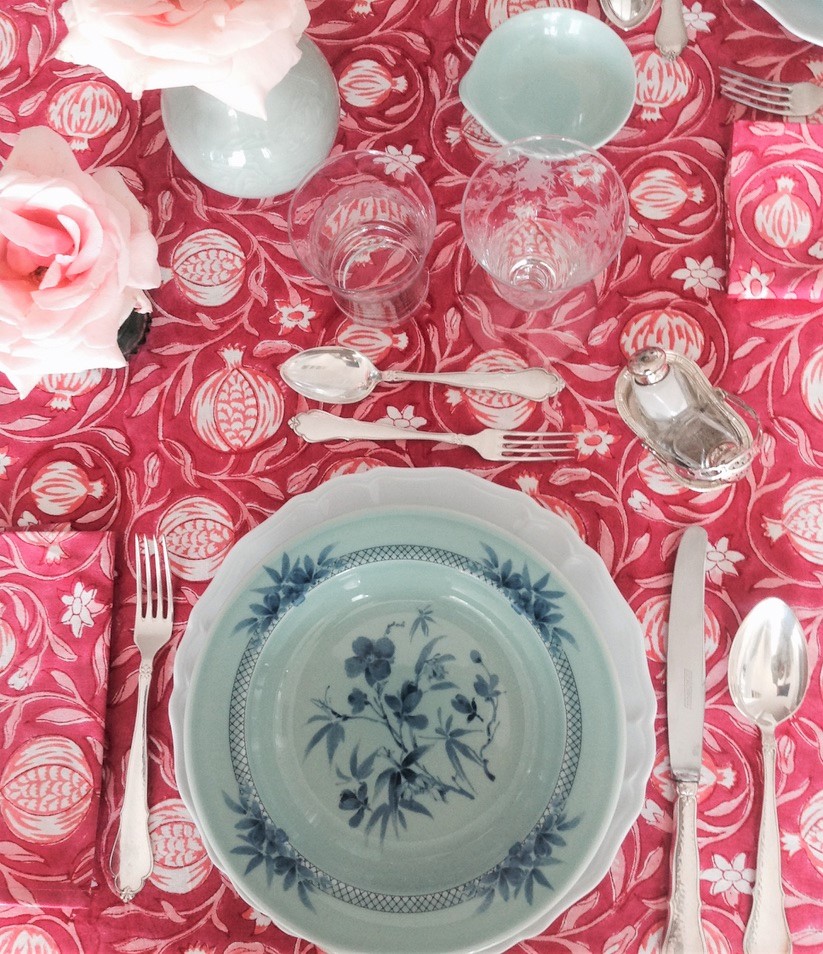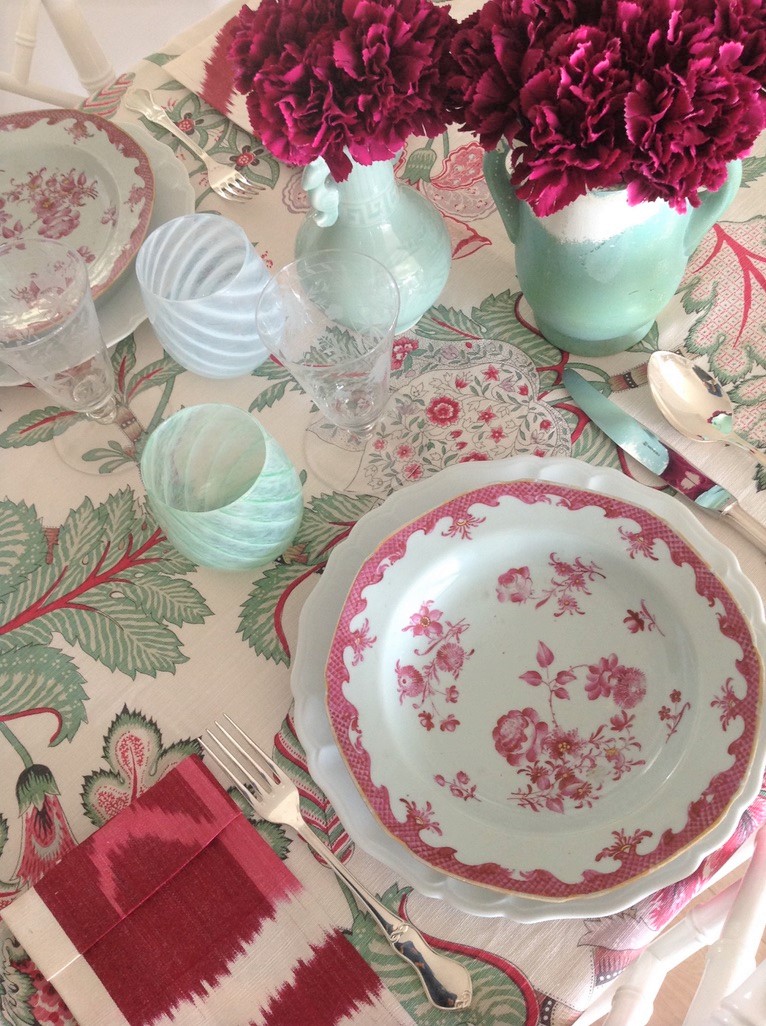 Favourite thing you have at home
That is so difficult to answer. I would say my family, but although I am trying no to be very materialistic these days, I have so many things that I would like to take with me if I were forced to go to a desert island. Maybe I will cheat and say my china cabinet, which sounds as if it is one thing only but in fact it is full of my beloved heirlooms from the family and all the dinnerware I have collected over the years.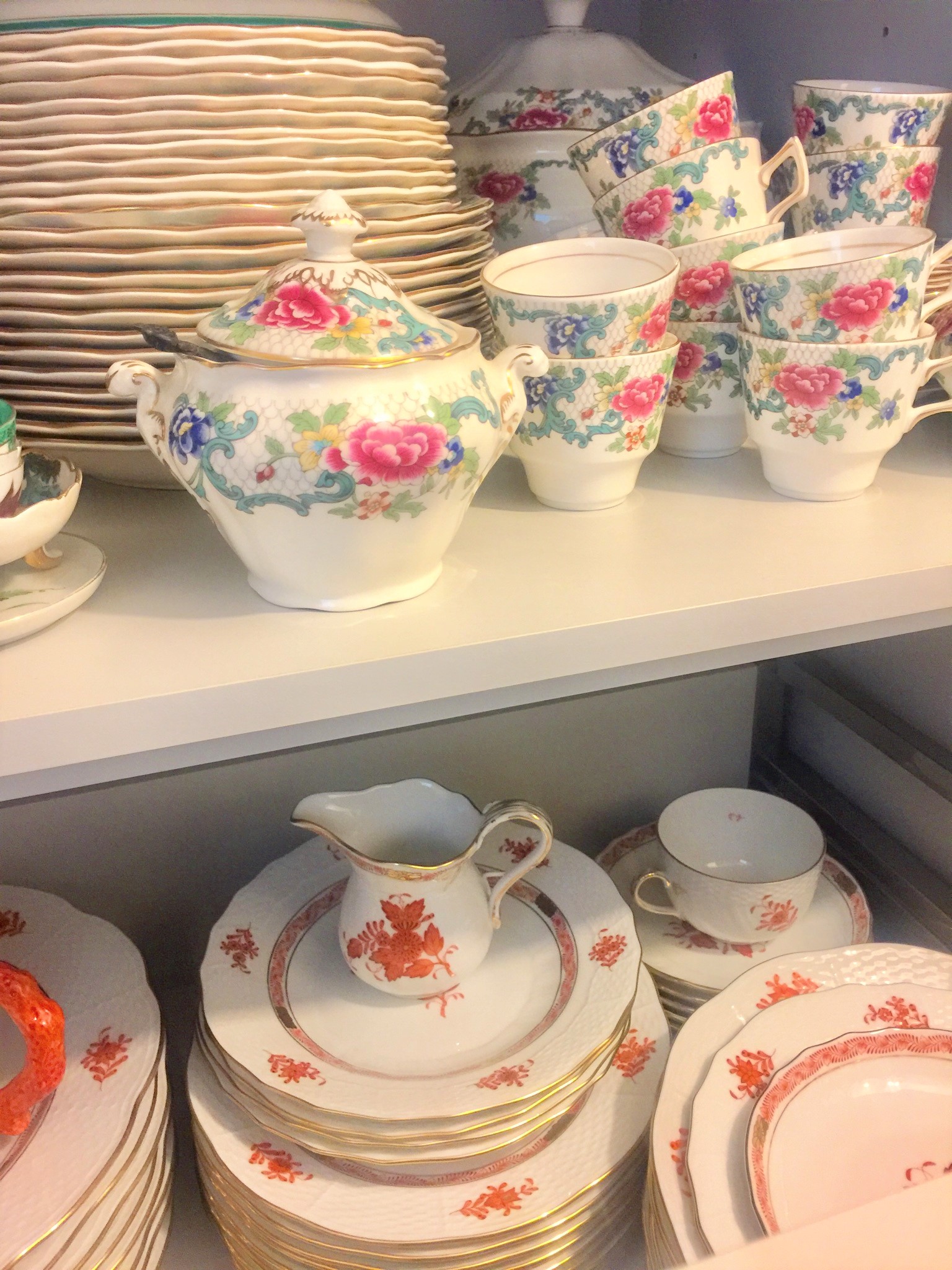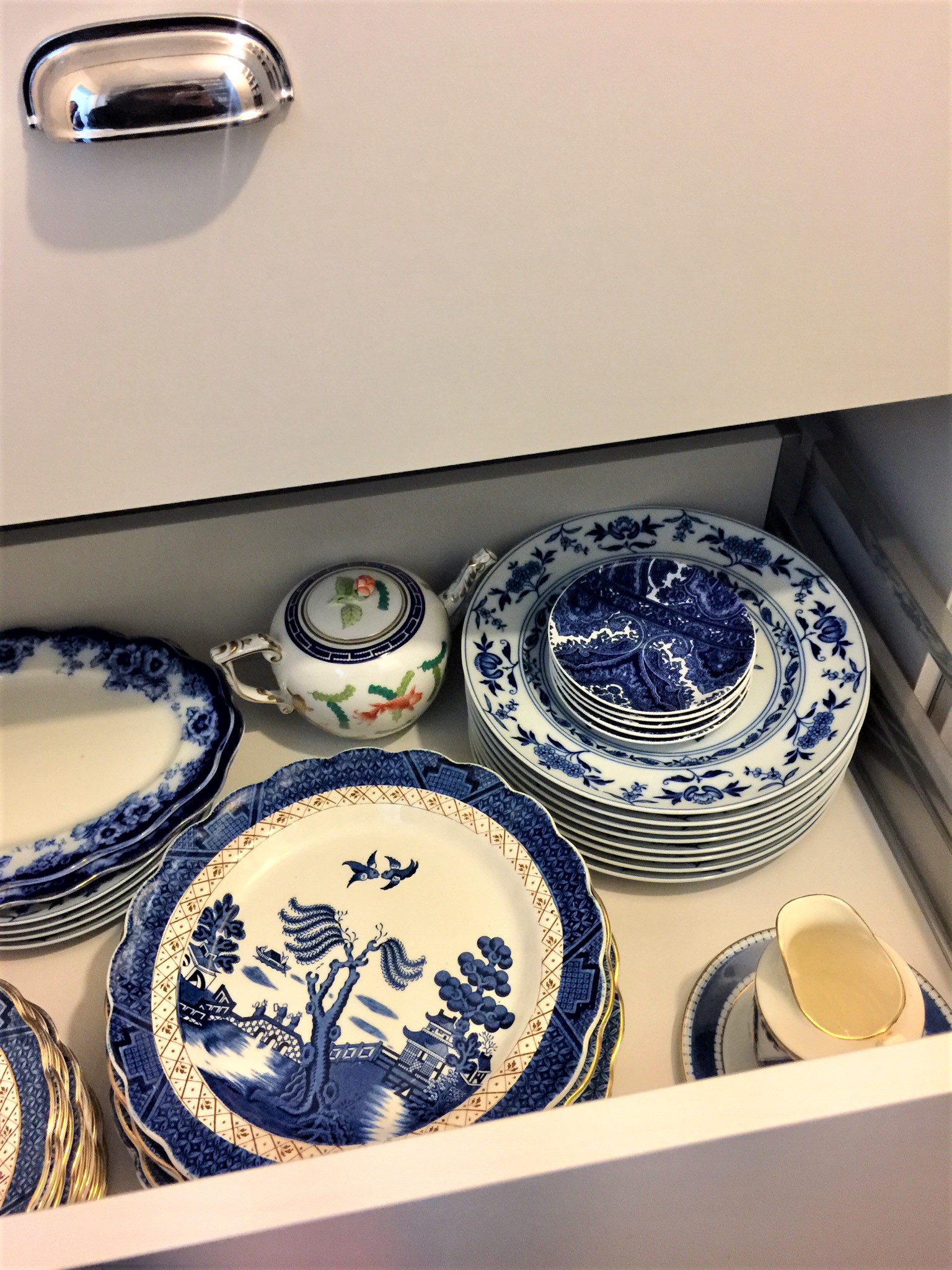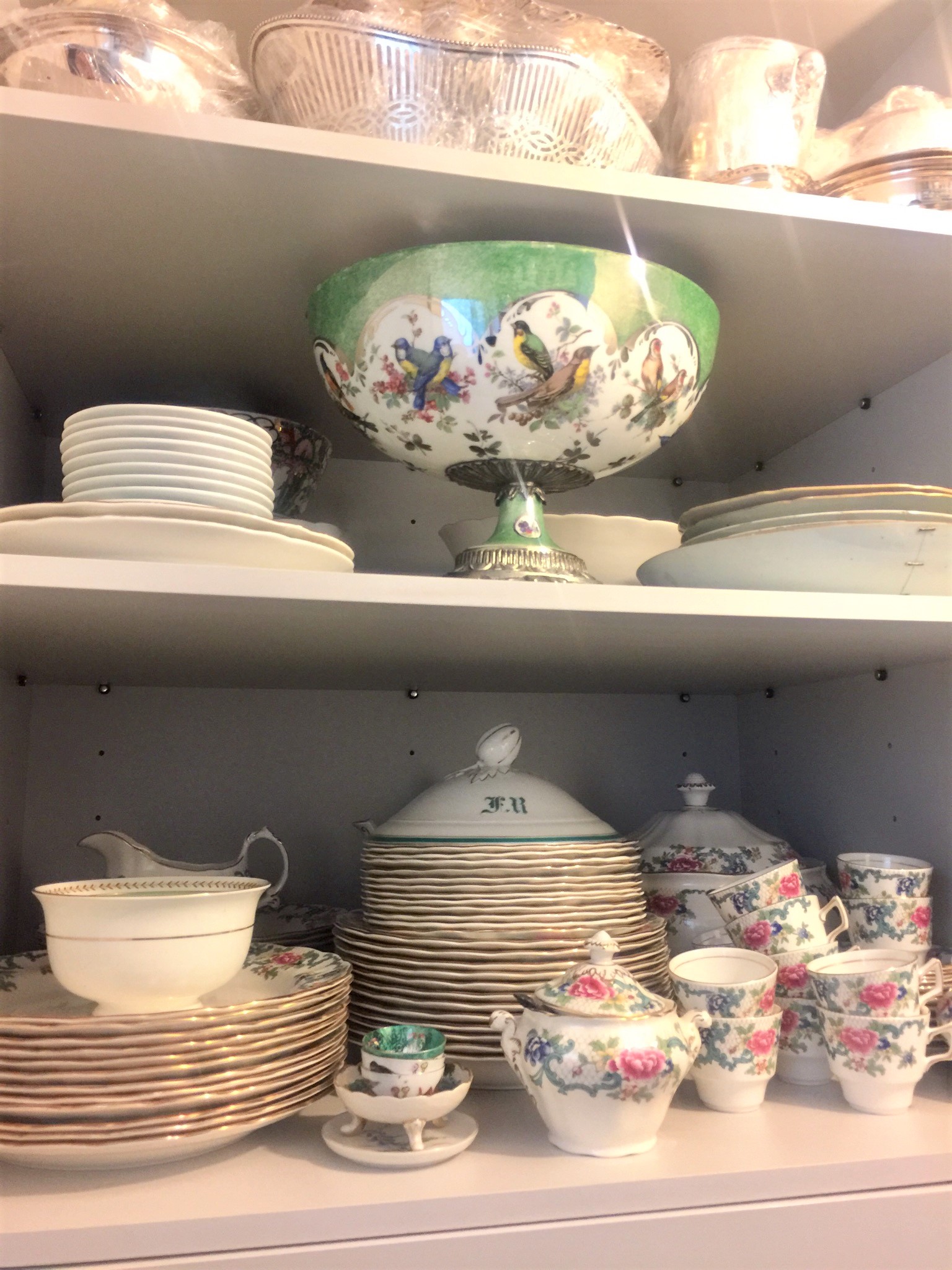 Where do you find inspiration for your tables and designs?
I am a great fan of textiles, and believe that fabrics are one of the things that make tables look interesting. I have been collecting fabrics for as long as I can remember. At first I would buy fabrics to reupholster chairs, sofas or other pieces of furniture, but after a while I realised that I would have to live several lives to use the amount of material that I have been acquiring over the years. That is when I started to make most of the fabrics that I had accumulated over the years into tablecloths to create different table settings.
I have probably inherited the inspiration from my mother who used to set tables with antique bed spreads and even a pair of old curtains from the dining room, and her tables would look amazing.
I am a very observant person and find inspiration in many places – mostly from my travels but it can also be in a painting that I see in an exhibition or in a nicely arranged bunch of flowers.
I very much like experimenting by placing some of the plates from my china cabinet on top of some of my different tablecloths and think about combinations. I mix and match a lot, don't like to follow trends or fashions. I prefer to follow my heart and my own instinct.
I had a go at designing "The Collection by Myvintagecorner", including several designs of tableware. Although it was my first incursion in the world of design it was very successful. The pieces were all limited Editions.
I may consider Part II in a while.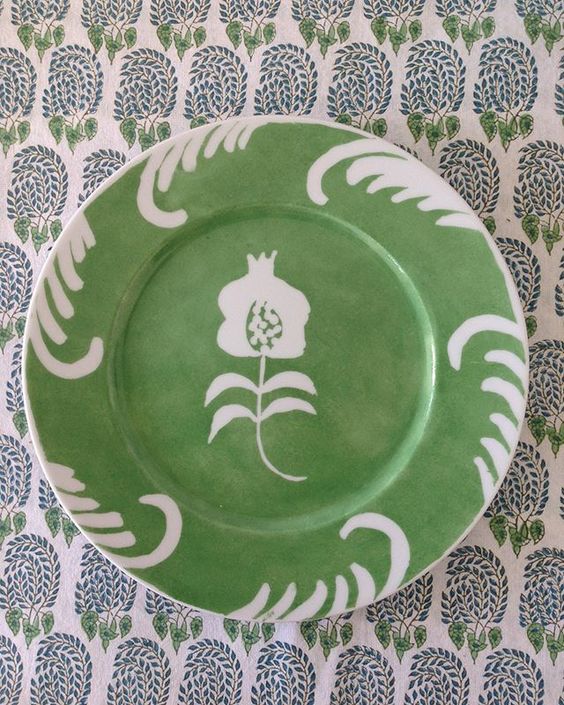 A plate designed by Pepa and part of My Vintage Corner Collection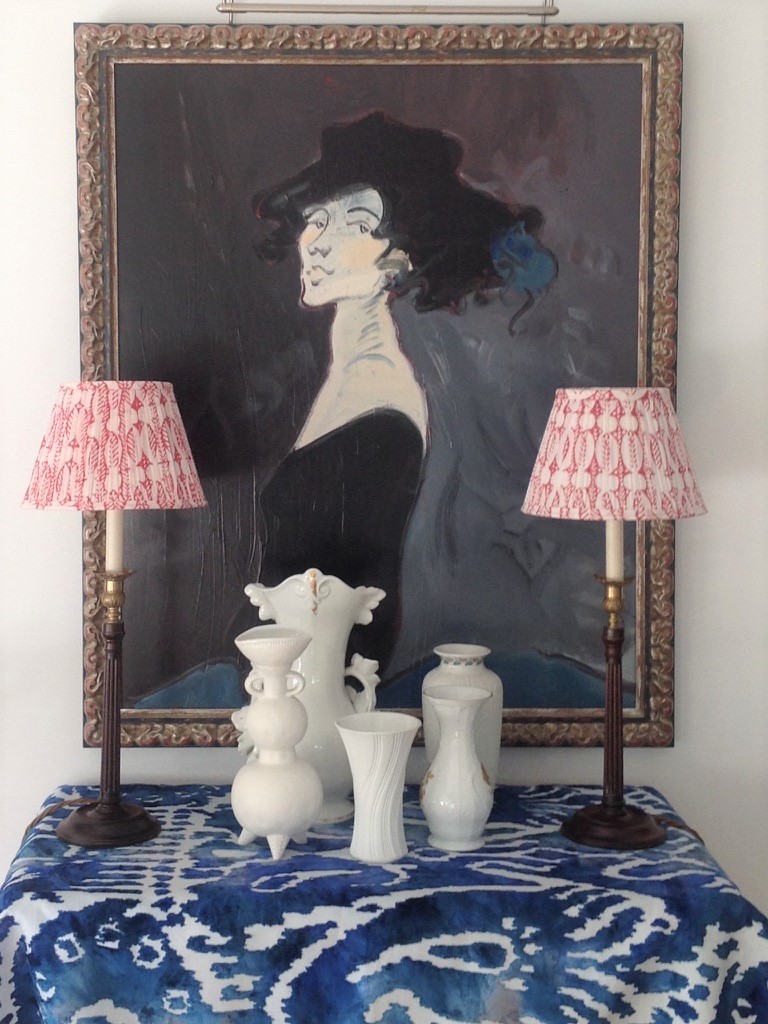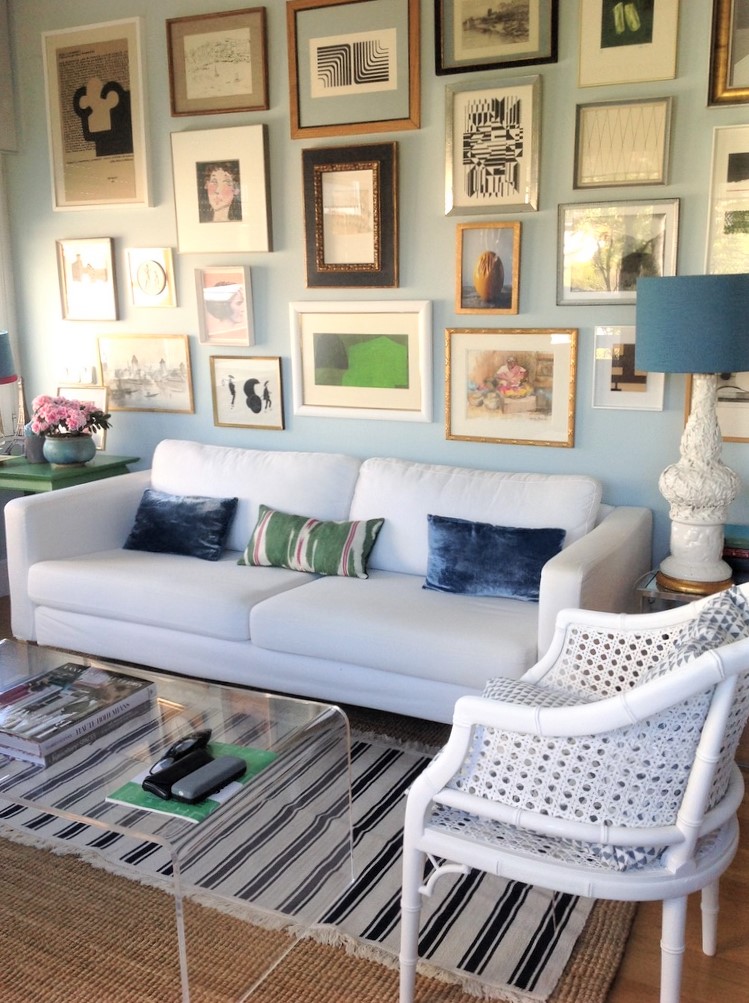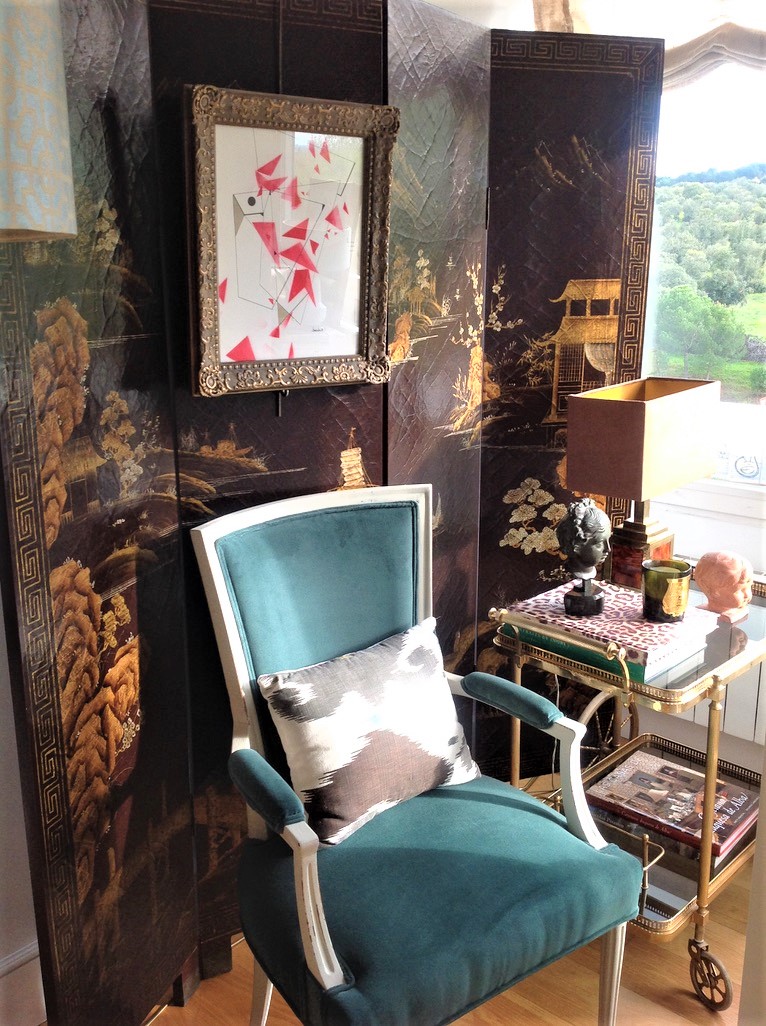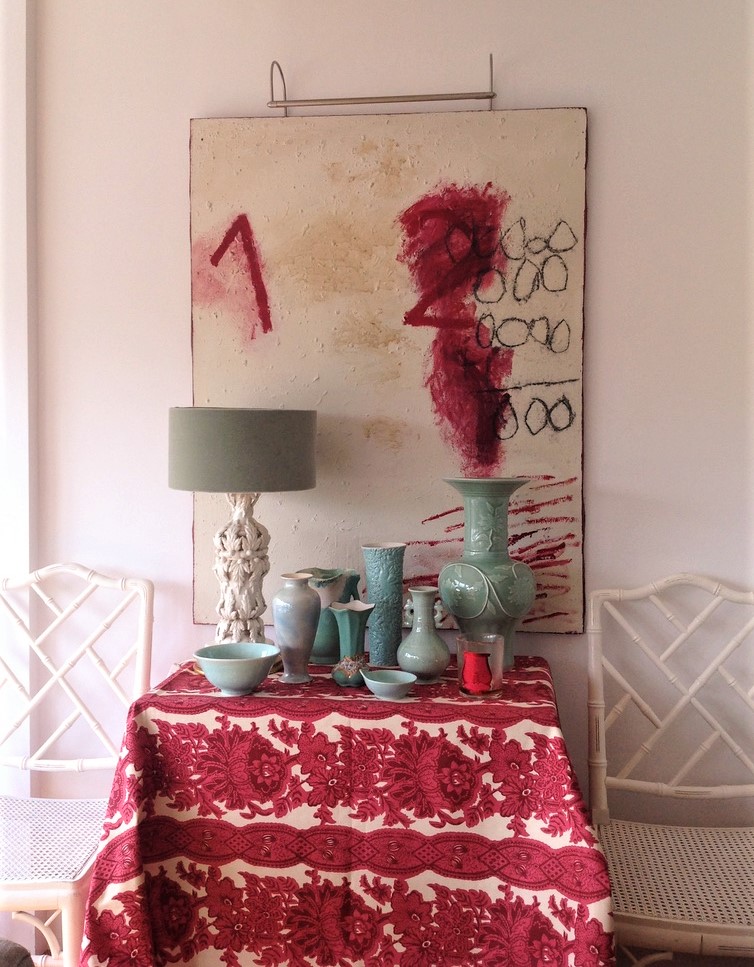 Thanks so much, Pepa!
For more information visit http://www.instagram.com/myvintagecorner