I have this thing with green kitchens and I can't help it! From sage to jade- in traditional homes or contemporary flats- large or small- no matter the space, I think this colour works wonders in the heart of the home. I've rounded up a few of my favourites and the ones that inspire me the most.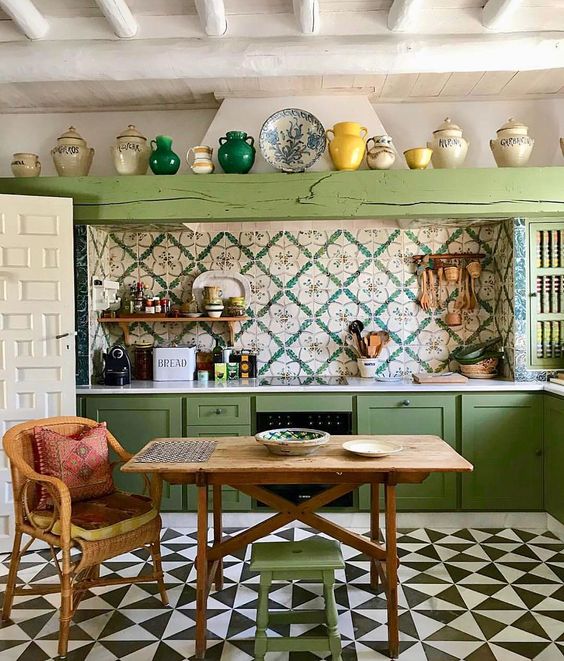 A kitchen in Spain by Javier Gonzalez Sanchez-Dalp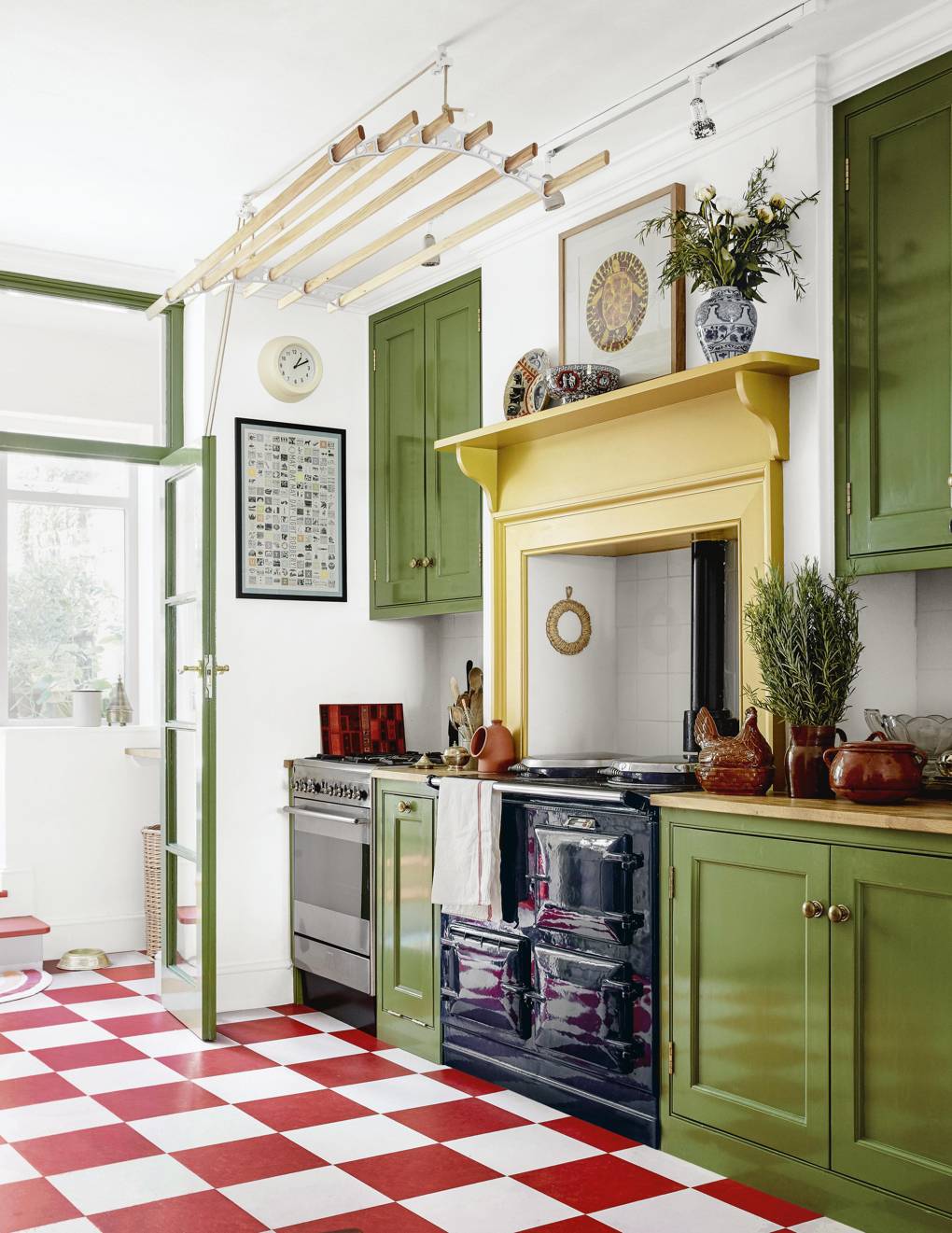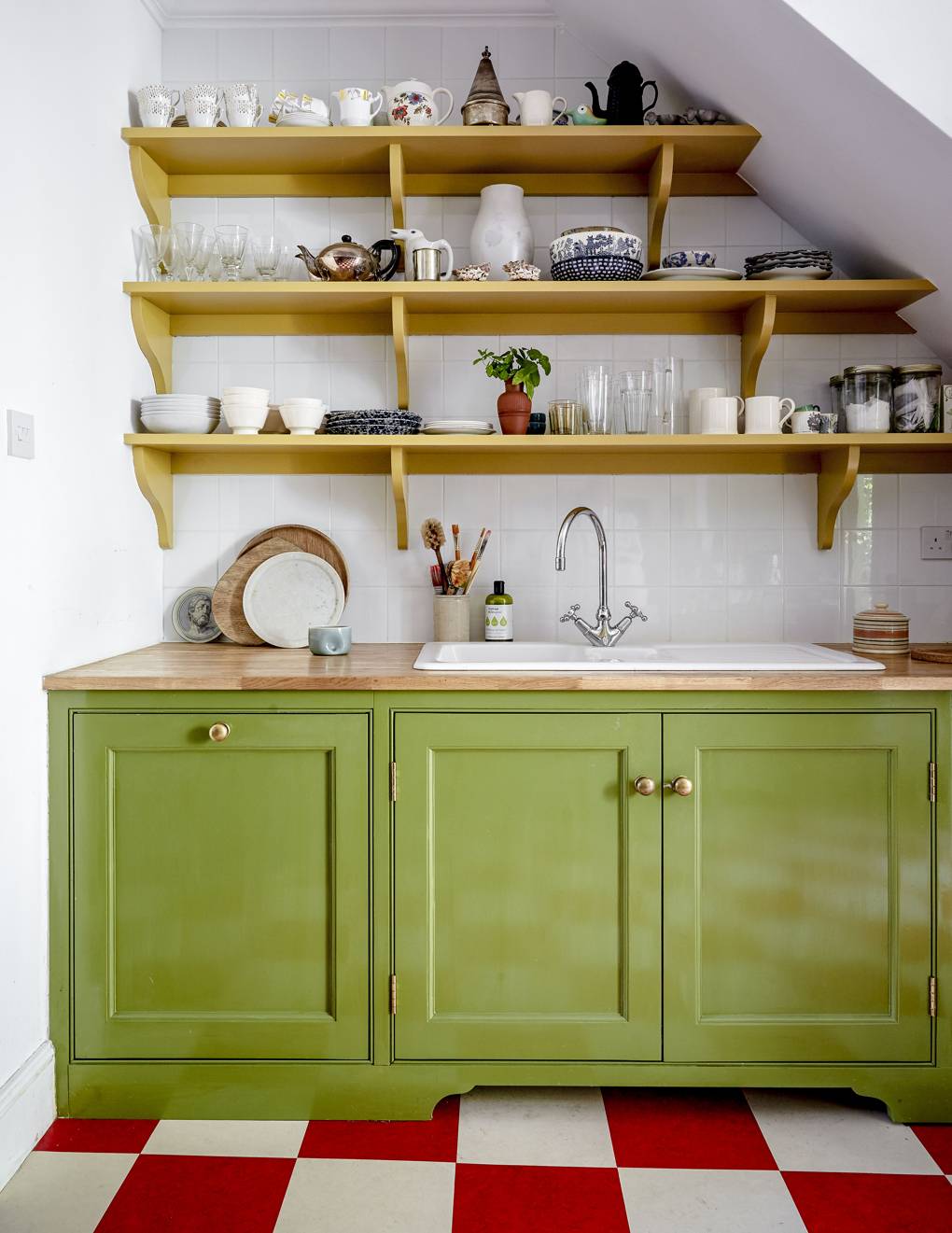 Bridie Hall London Apartment featured in House & Garden. Paul Massey photography.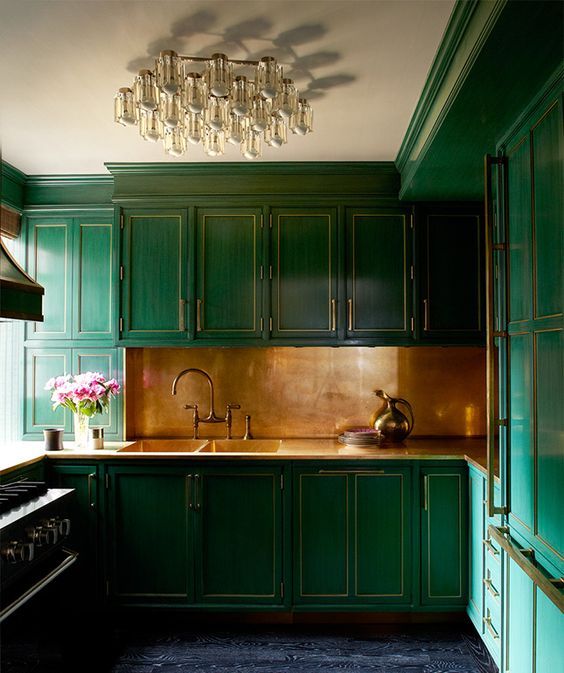 Cameron Diaz kitchen at her Manhattan apartment designed by Kelly Wearstler featured in Elle Decor. William Abranowich photography.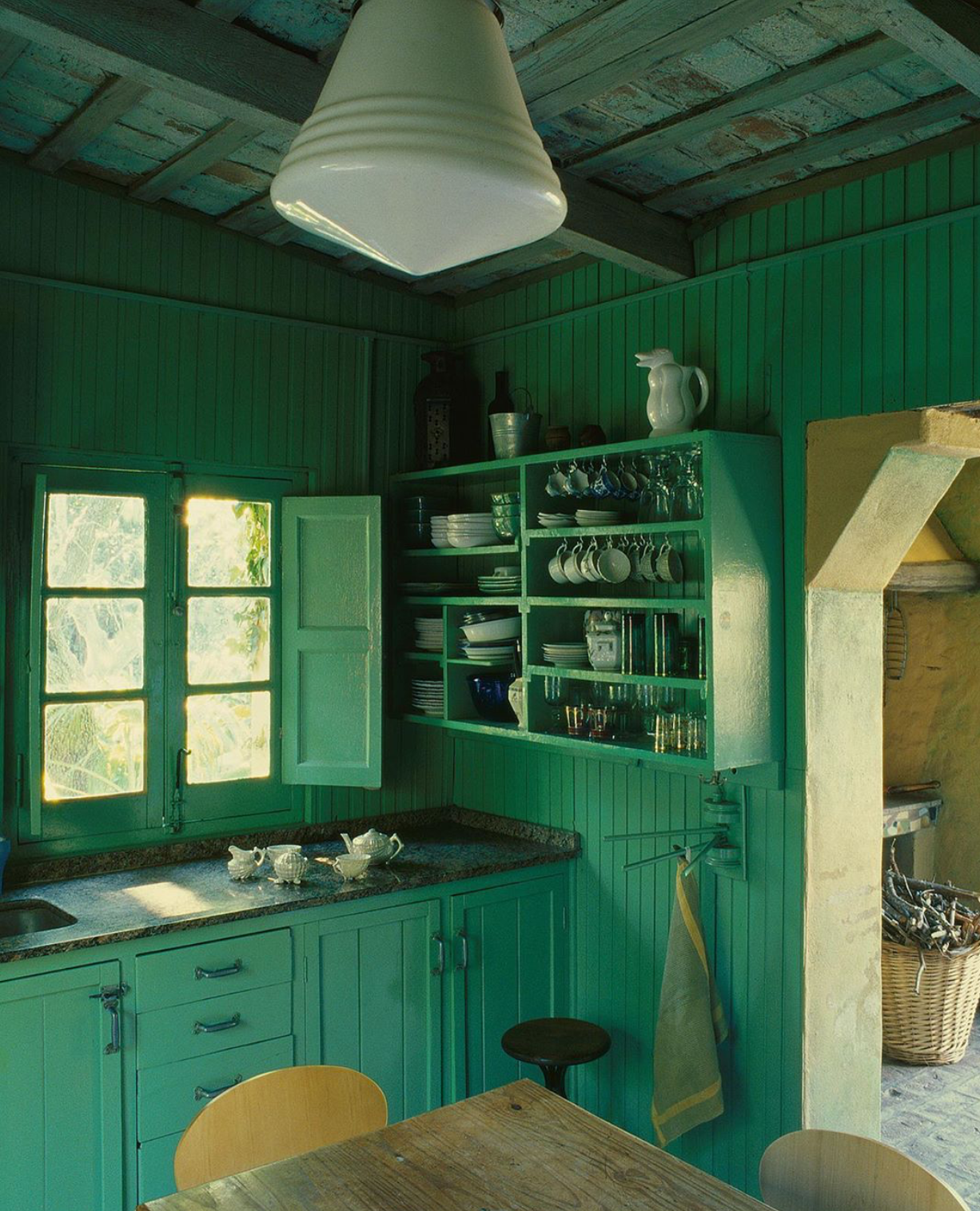 The country house of th elate Argentinian artist Luis Fernado Benedit home. Featured in World of Interiors July/August 2020 issue. Ricardo Labougle photography.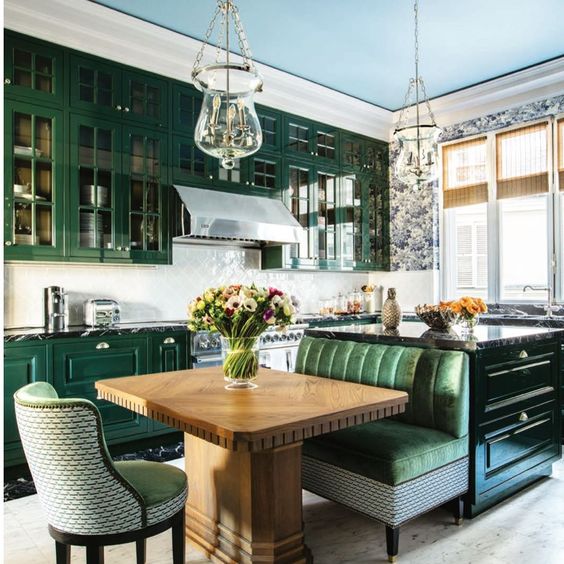 A kitchen by Lorenzo Castillo featured in Elle Decor. Ricardo Labougle photography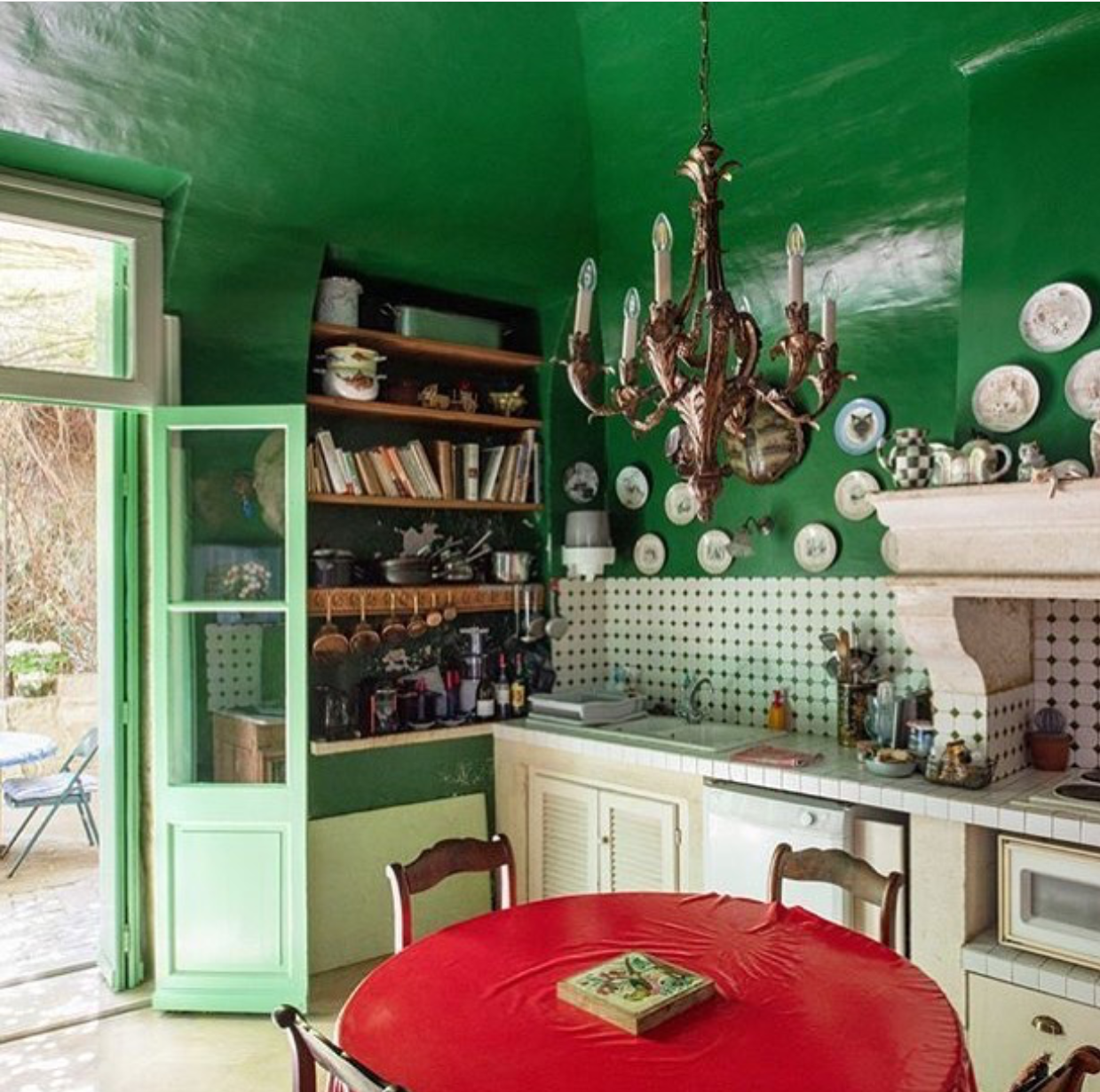 Guy de Rougemont and Anne-Marie Deschodt's kitchen in a small compound of 18th-century buildings in the South of France. Architectural Digest.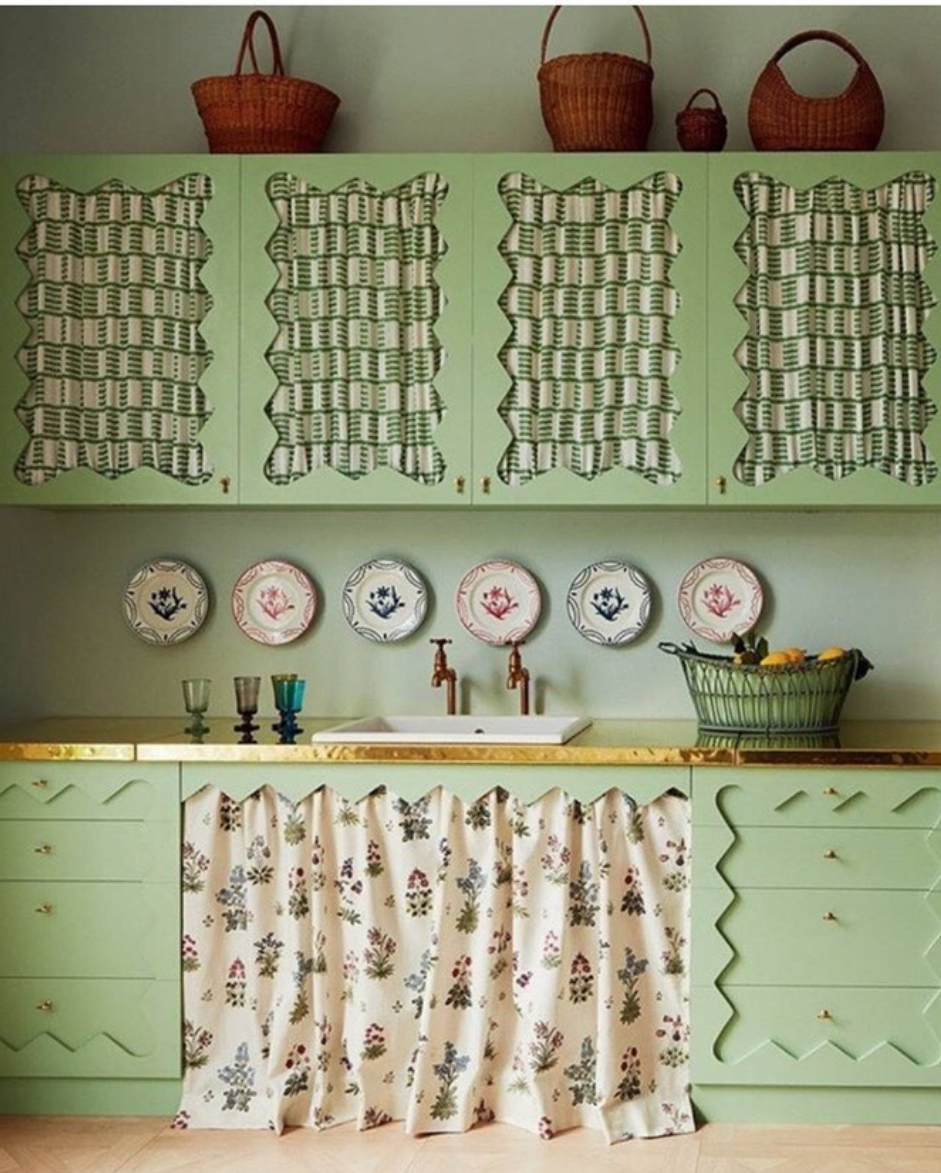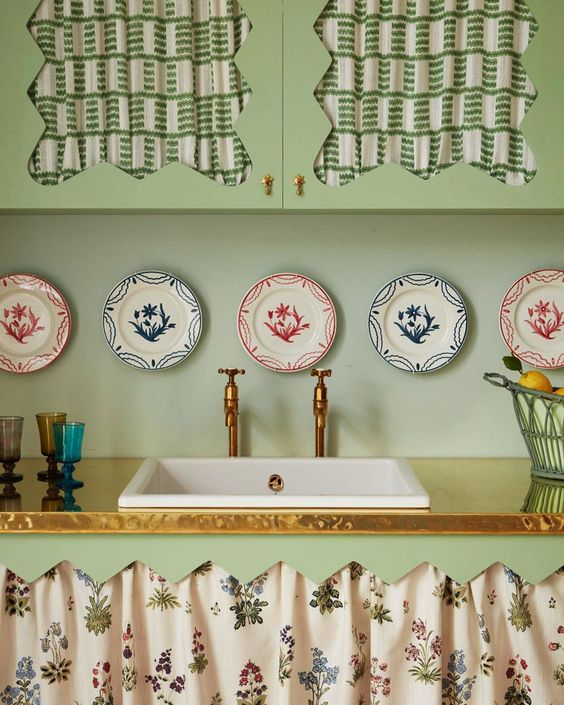 Kitchen designed by Gabby Deeming and Ruth Sleightholme for House and Garden July/August 2020 Issue. Yuki Sugiura photography.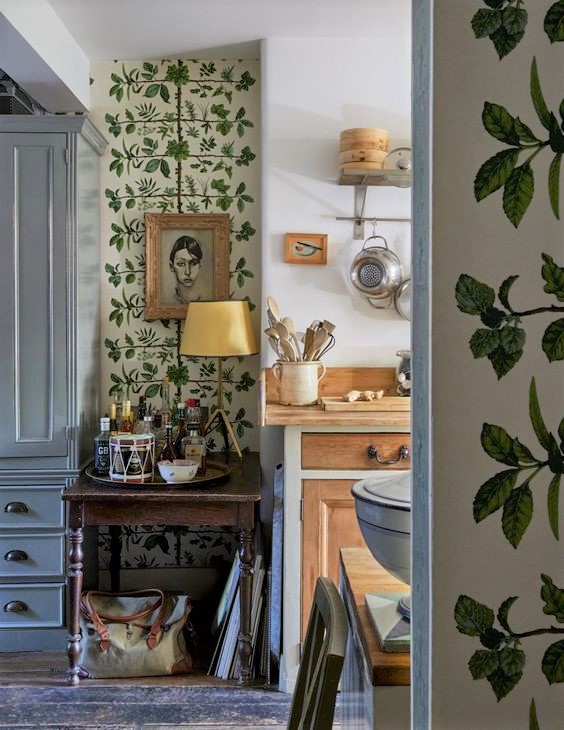 Gavin Houghton London home featured in Bible of British Taste. Boz Gavoski photography.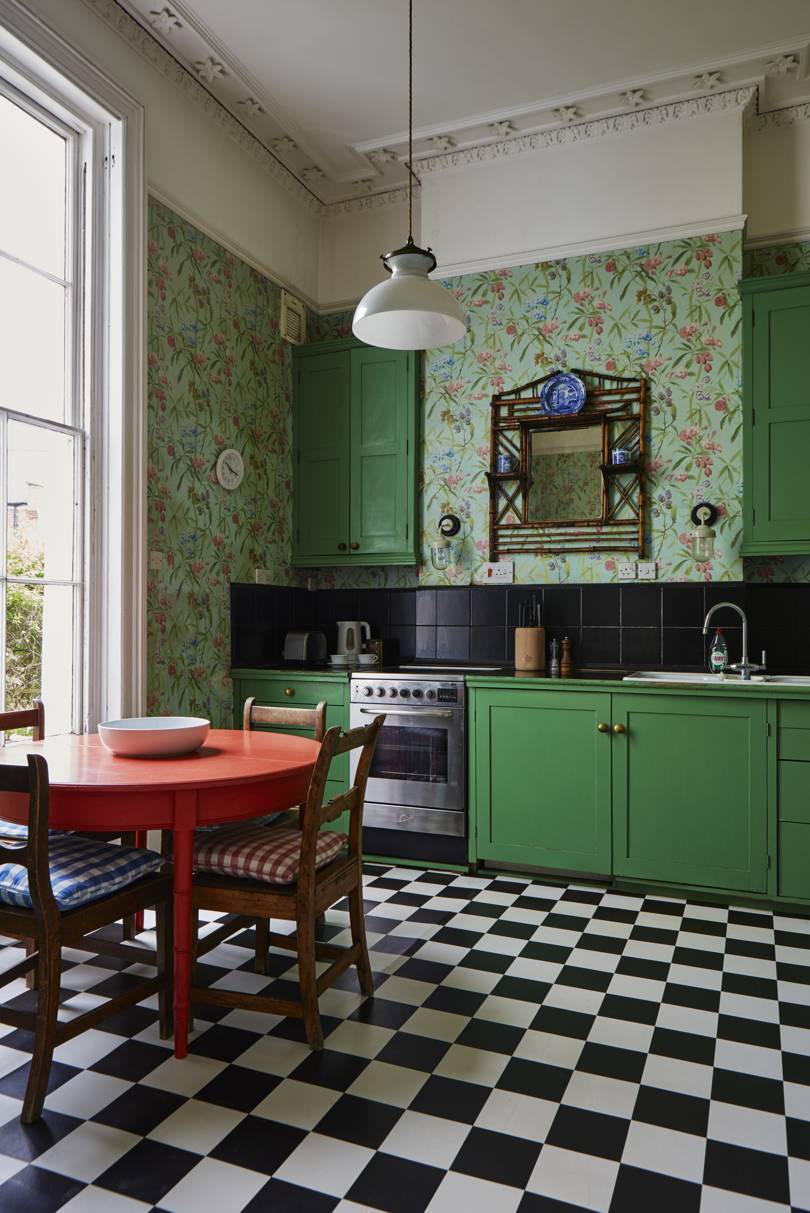 Gavin Waddel Cheltenham home featured in Ros Byasm Shaw 'Perfec English Townhouse' book. Photographs by Jan Baldwin. Published by Ryland Peters & Small.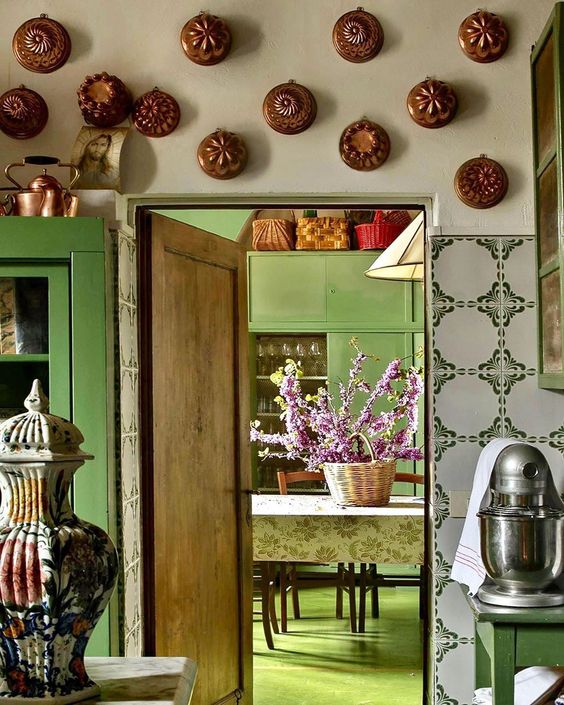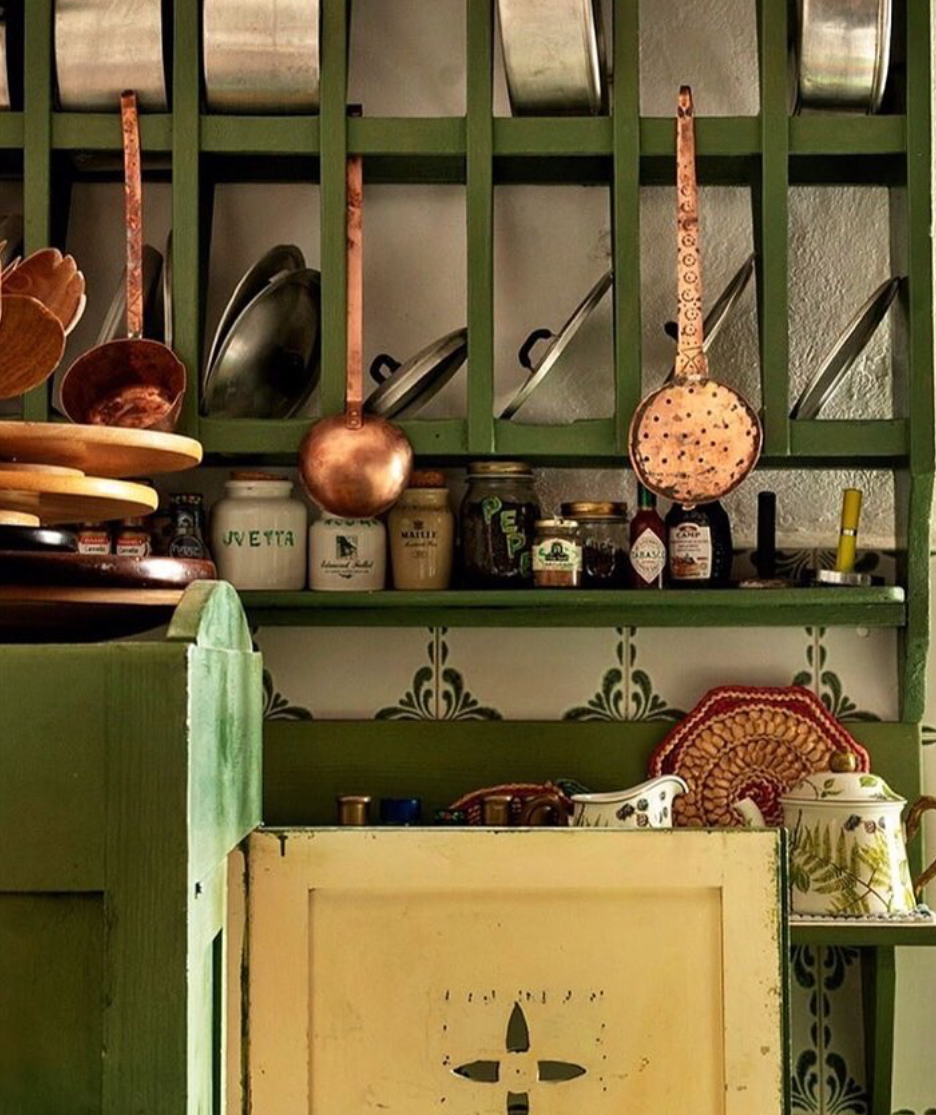 Castagneto Carducci Castle featured in Cabana Magazine issue 12. Antonio Monfreda photography.
Francis Sultana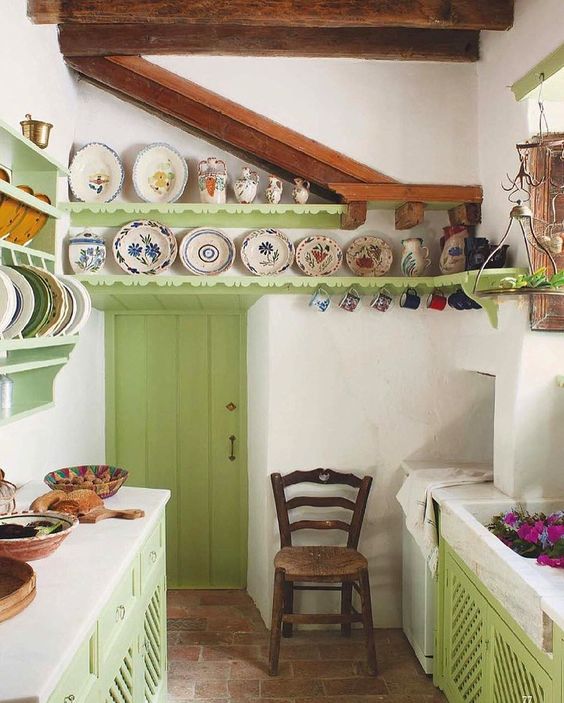 Stamatiki Decorator Stefanou-Stymfaliafes Patmos home.World of Interiors. Tim Beddow photography.
Plain English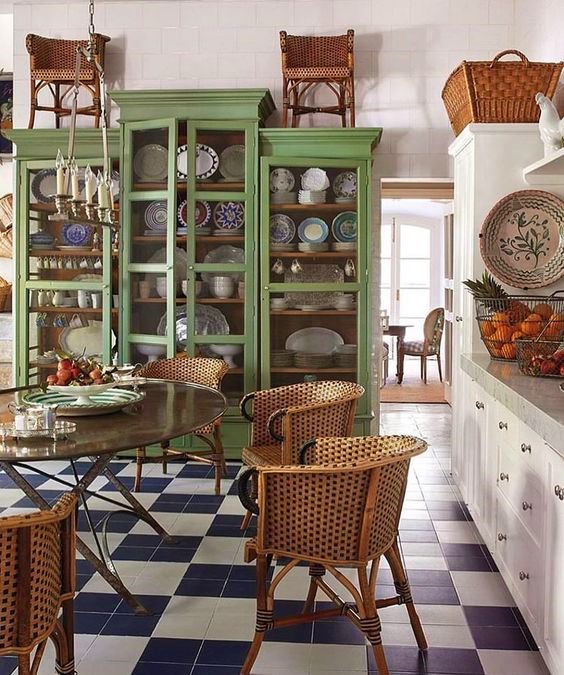 Get the Gusto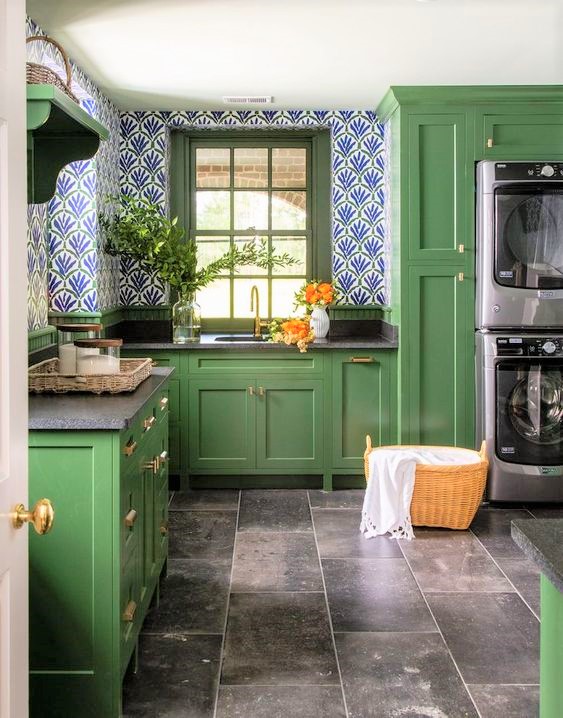 Laundry room by Andrew Howard featured in Veranda Magazine. Eric Piasecki photography.
Kitchen designed by Jack Creasy of  Bloomsbury Fine Cabinetry via House & Home. Angus Fergusson photography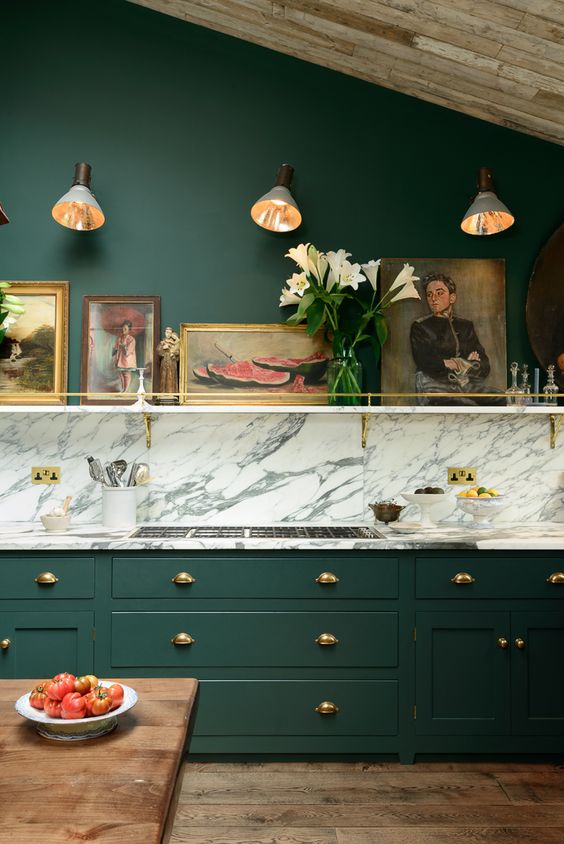 The Peckham Rye Kitchen by deVOL kitchens with dark green cabinets and brass hardware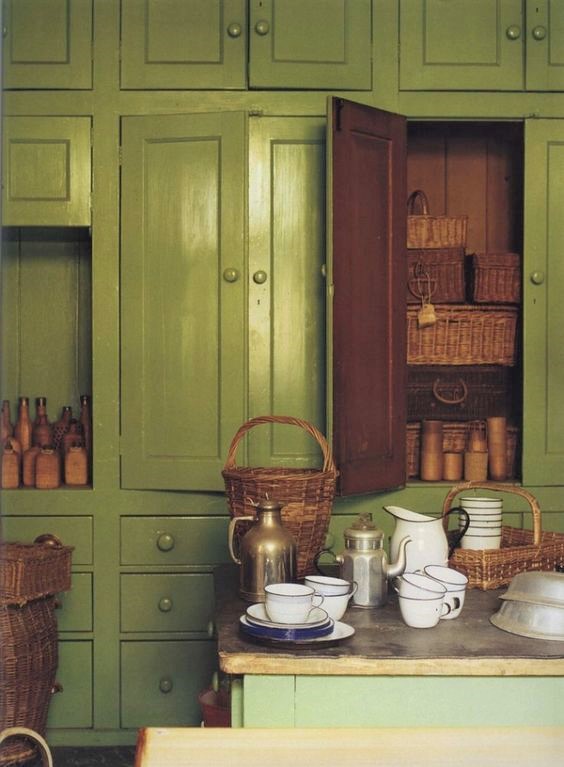 The World of Interiors