There's something very appealing and quite fascinating about a shell grotto (at least for me!) These follies were a popular feature of British country house in the 17th and 18th centuries. It suited the Baroque and Rococo styles (which used swirling motifs similar to sea shells) and often represented the mimicry of architectural features from the Italian Renaissance (themselves copies from Classical times).
The idea of a grotto was originally a means to enhance a dank undercroft, or provide an antechamber before a piano nobile, but later it became a garden feature independent of the house, sometimes on the edge of a lake, with water flowing through it.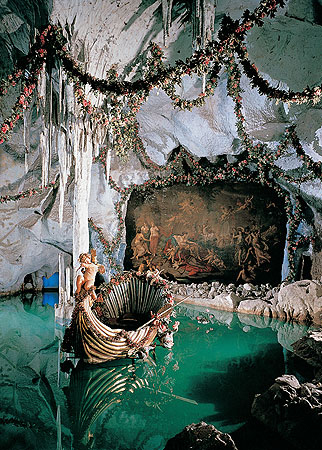 The grotto of Linderhof Castle
Early grottos were mainly of the shell grotto type, mimicking a sea-cave, or in the form of a nymphaeum. The shells were often laid out in strict patterns in contemporary decorative styles used for plasterwork and the like. Later there was a move towards more naturalistic cave-like grottoes, sometimes showing the early influence of the Romantic movement.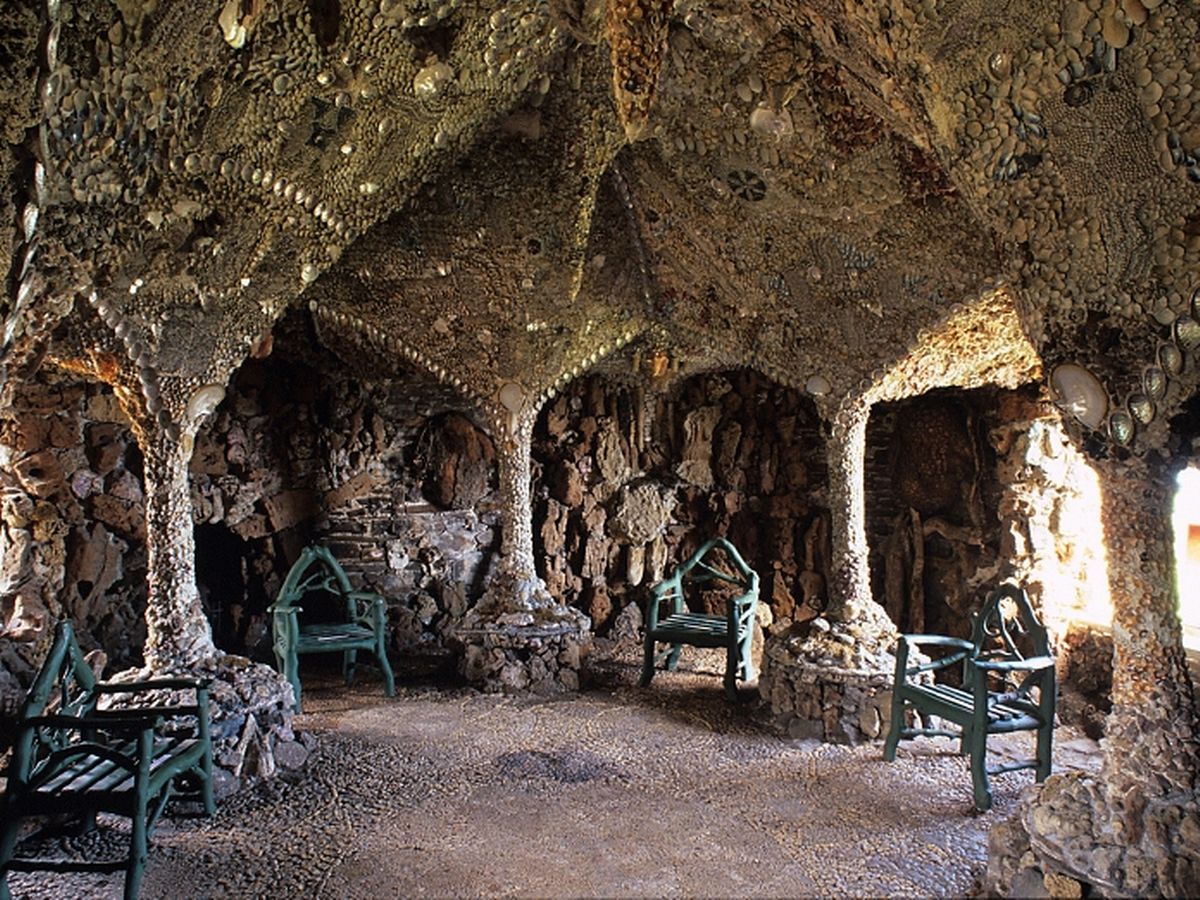 Shell grotto in Pontypool, Wales
The first recorded shell grotto in England was at Whitehall Palace; James I had it built in the undercroft of the Banqueting House in 1624, but it hasn't survived. Two years later the Duke of Bedford had a shell room built at Woburn Abbey, featuring shell mosaics and carved stone. This, and another at Skipton Castle, built in 1627, are the only surviving examples from the 17th century.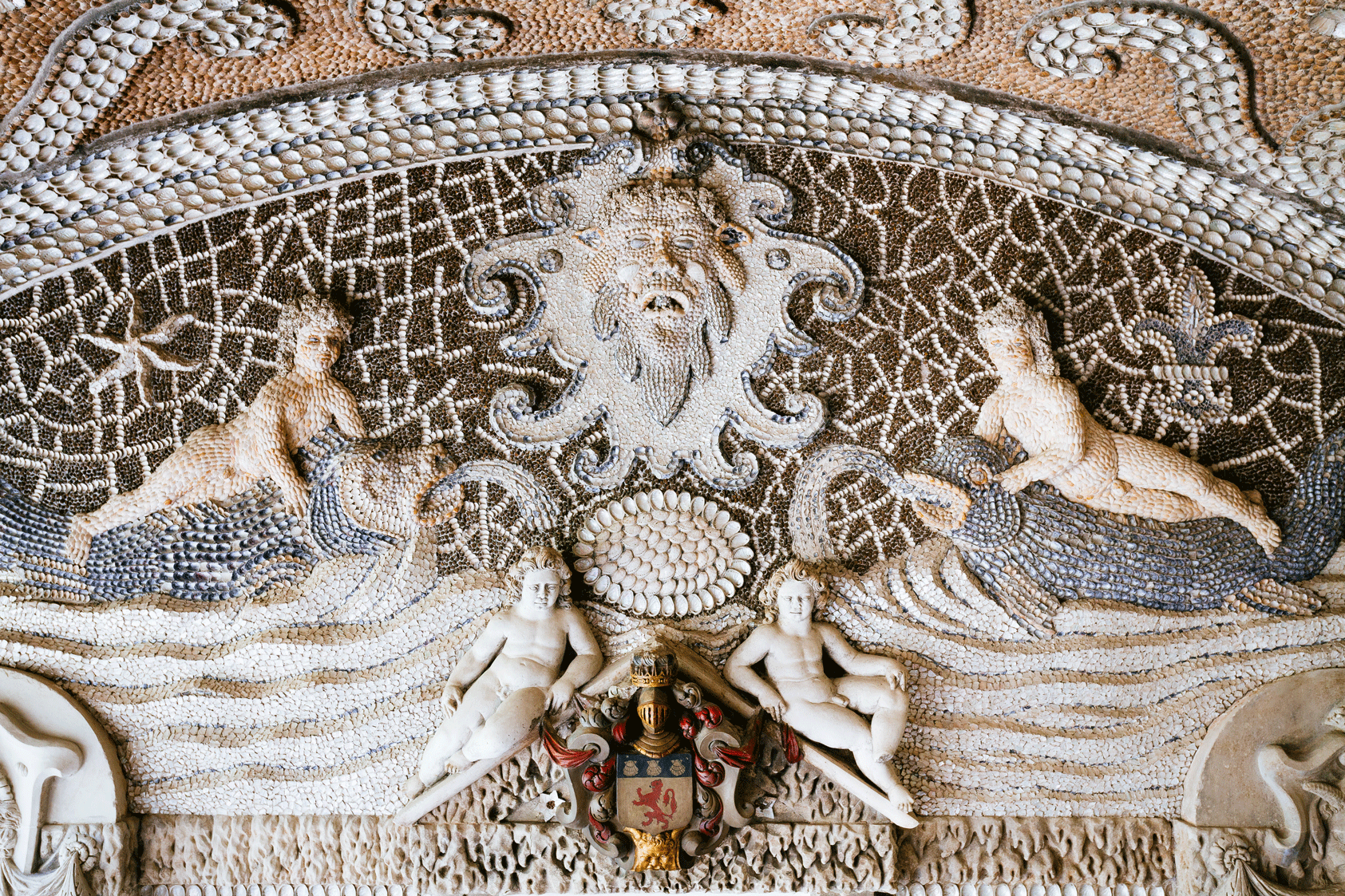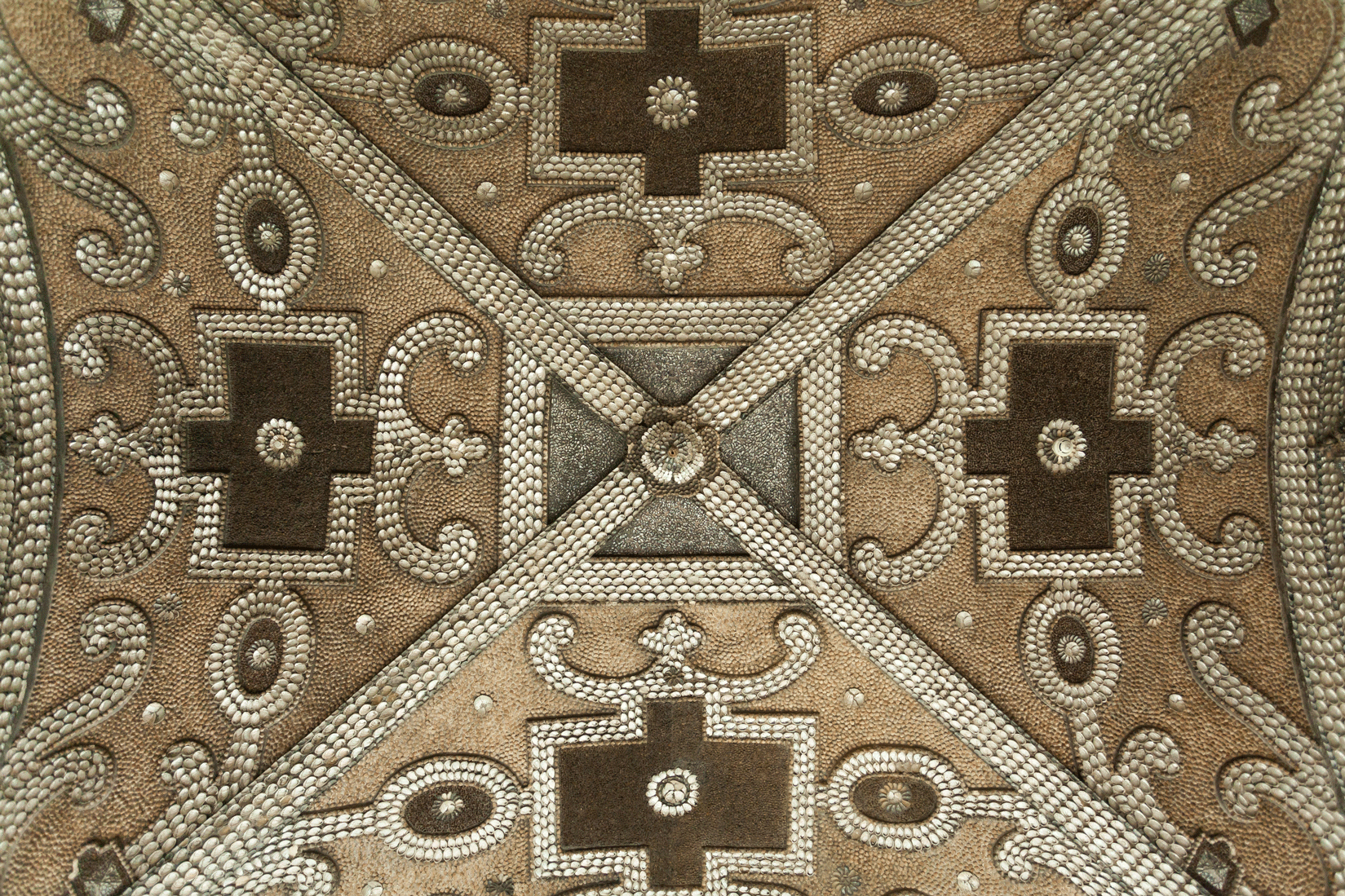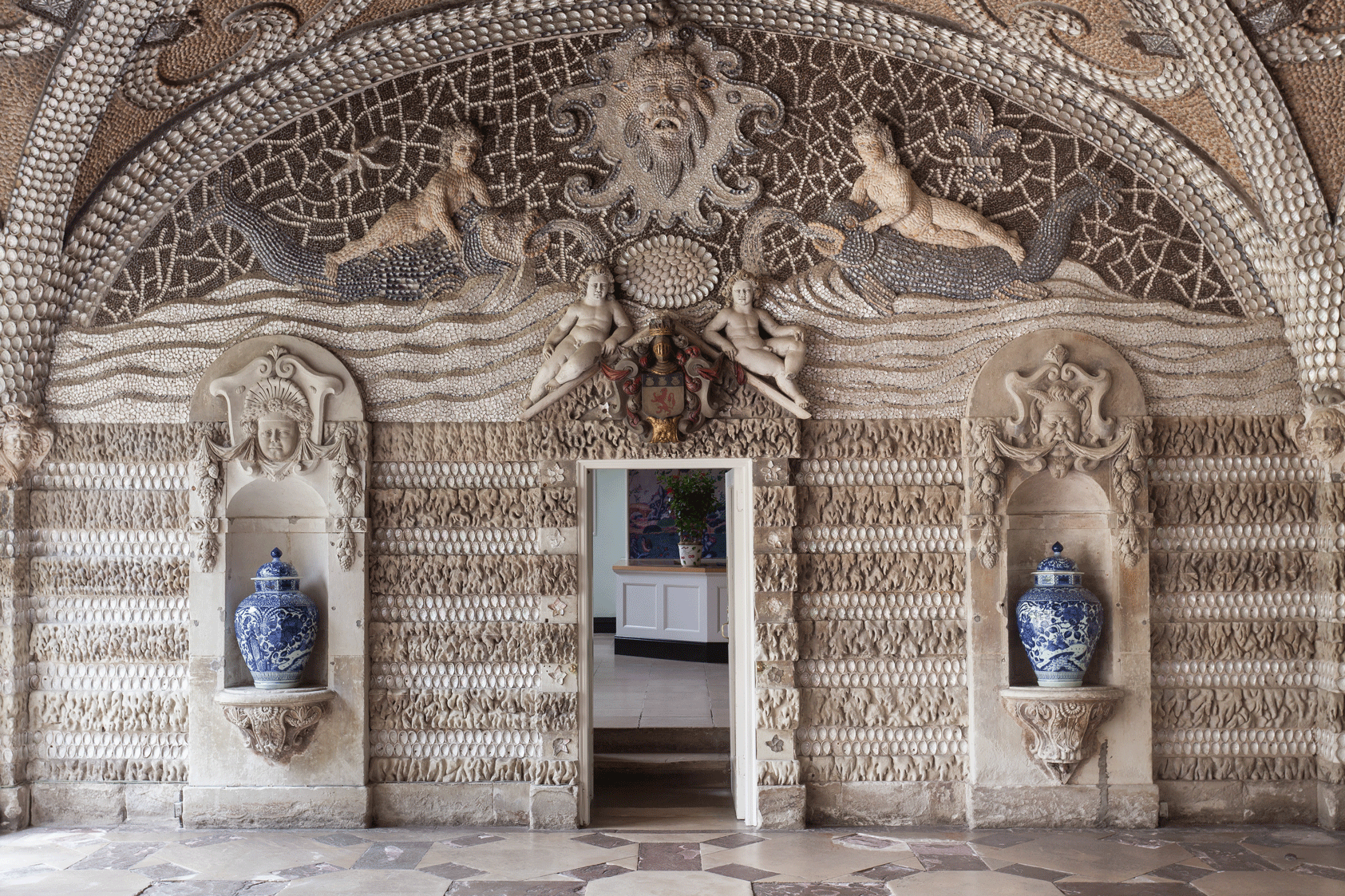 Woburn Abbey's shell grotto (Images via The English Home Magazine)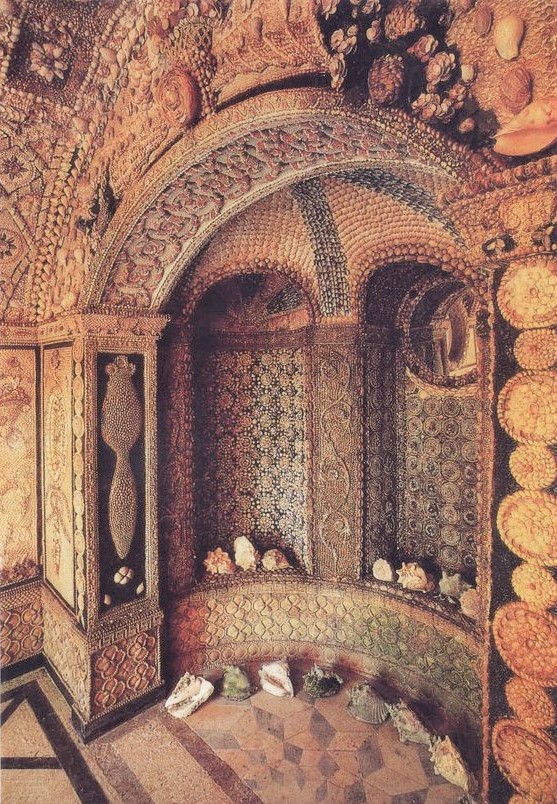 The Grotto or Shell House, Goodwood House, Goodwood, Chichester. Nestling in the grounds of Goodwood House, is a glorious Shell House, the product of 7 years work, c.1738-1748, by Sarah Lennox, 2nd Duchess of Richmond (1705-1751), and her daughters, Caroline Fox (1723-1774) and Emily Kildare (1731-1814). It is likely that they had the help of specialist craftsmen and panels may have been worked on in the house. In total there are over 500,000 shells collected worldwide.
Shell grottoes were an expensive luxury: The grotto at Oatlands Park cost £25,000 in 1781 and took 11 years to build; and at Fisherwick Park the Marquess of Donegall spent £10,000 on shells alone in 1789. The Grotto at Margate has 2000 square feet of mosaic, using some 4.6 million shells.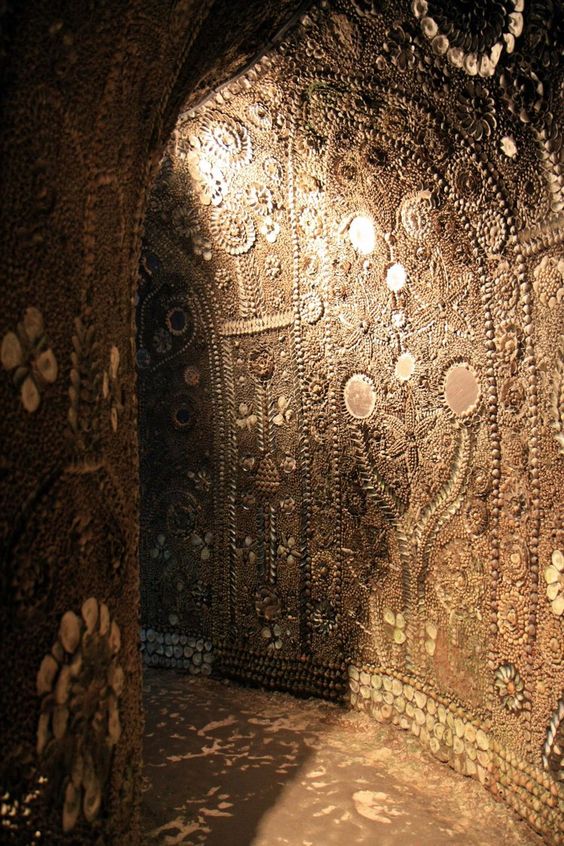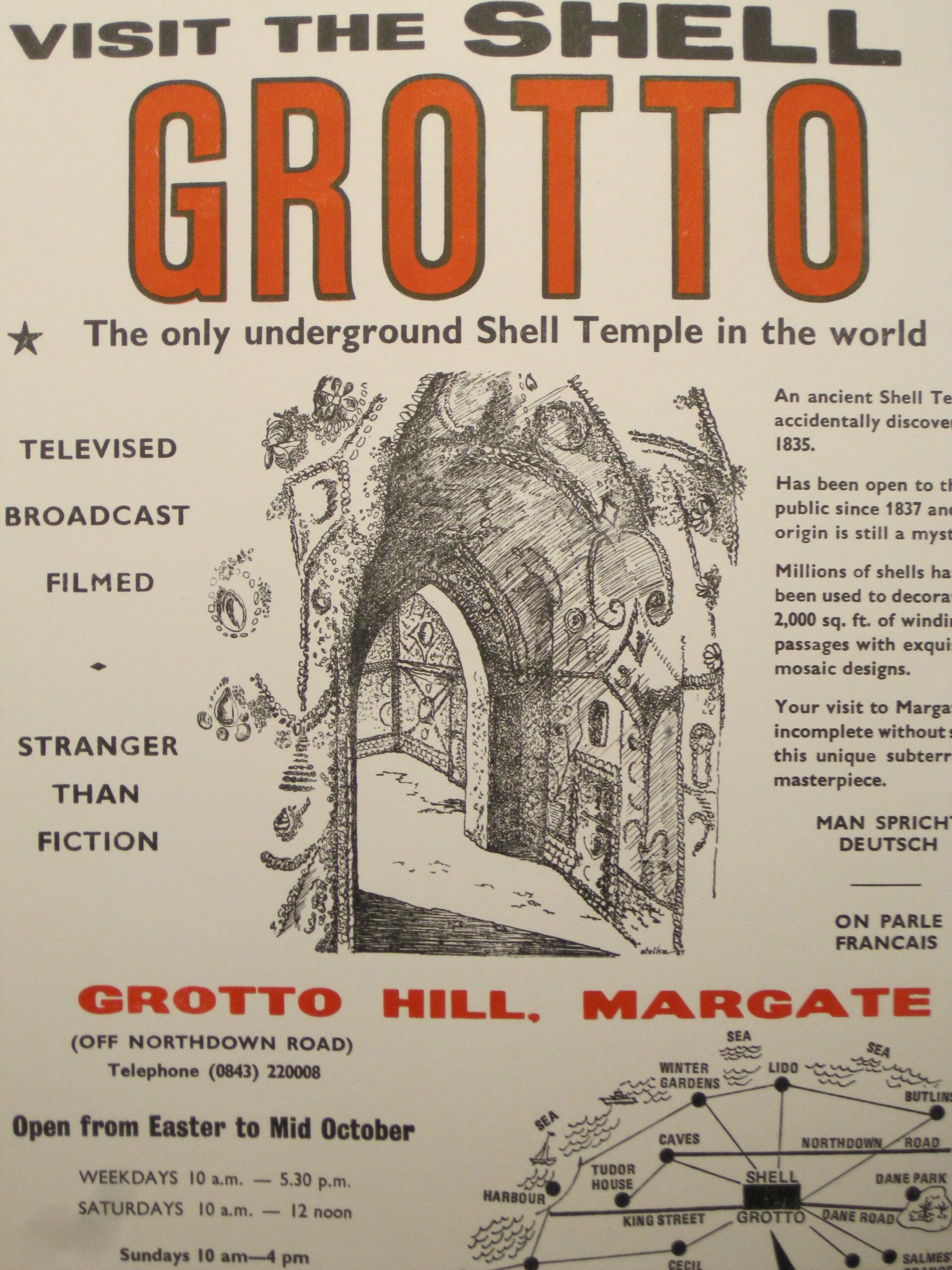 Margate's Shell Grotto was  discovered in 1835, but its age and purpose remain unknown
By the end of the 18th century, fashion had moved on to more naturalistic cave-like structures, like the weathered rock and crystal "Crystal Grotto" at Painshill in Surrey, before falling out of favour altogether. Many were demolished or have fallen into disrepair, but some 200 grottos of all types are known to have survived in some form in the UK.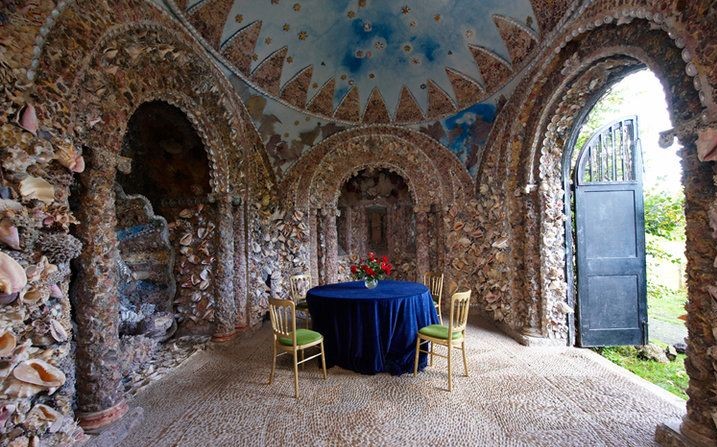 The Shell Grotto at Hampton Court Palace. It was described by David Garrick in a poem entitled "Upon a certain Grotto near Hampton" by a Tenant of the Manor, dated 22 July 1769:
A Grotto this, by Mortal Hand!
O no – we tread in fairy Land,
'Tis raised by Mab's enchanted Wand,
So rare, so elegant, so bright,
It dazzles, while it charms the sight.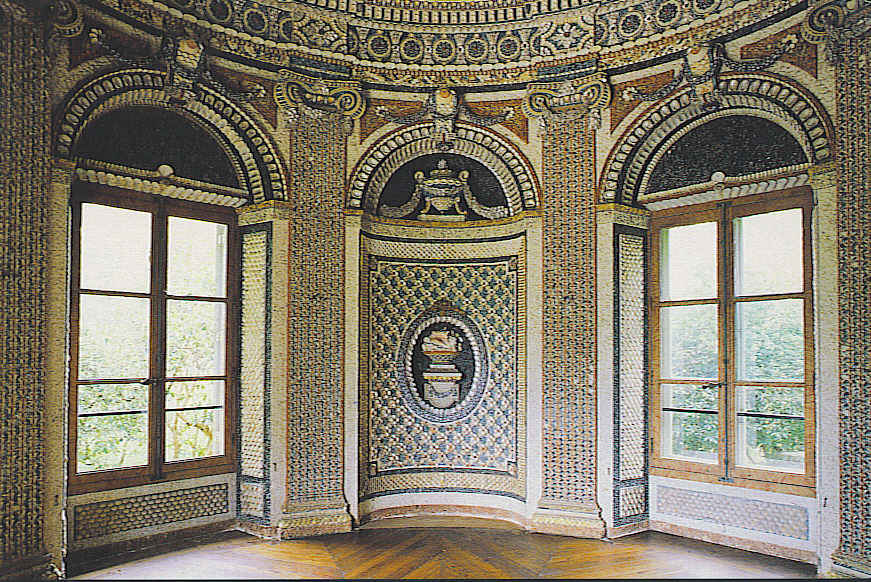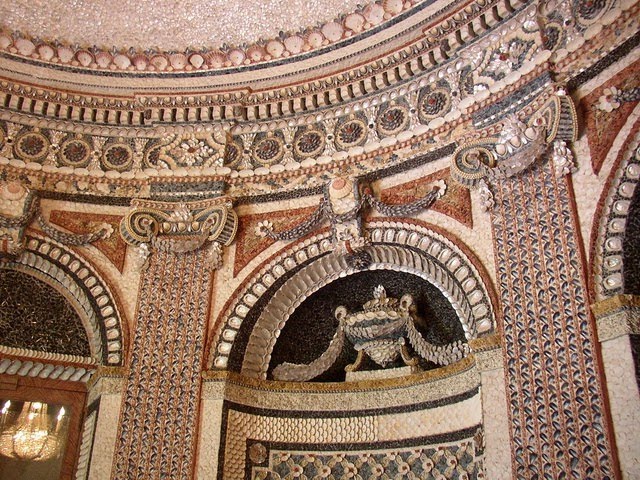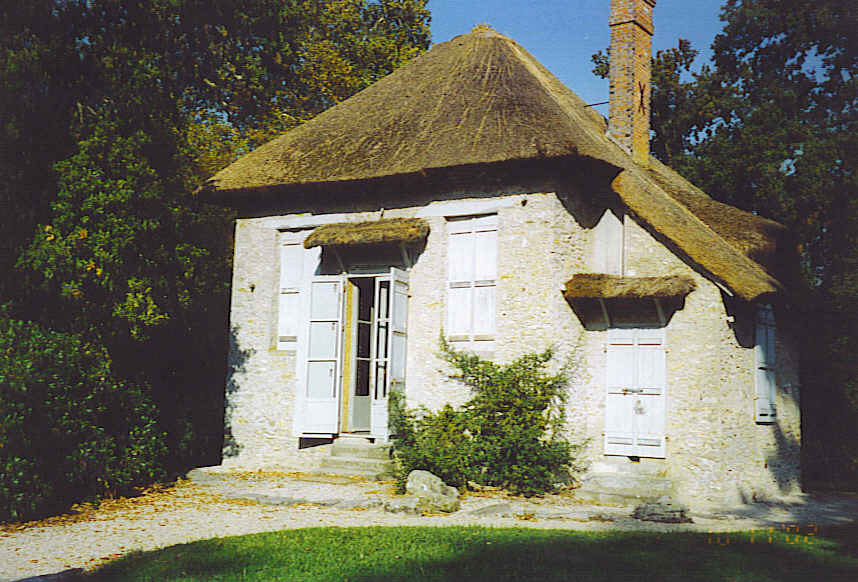 Shell Thatched Cottage at the Château de Rambouillet (Found on Andrew Hopkins Art Blog)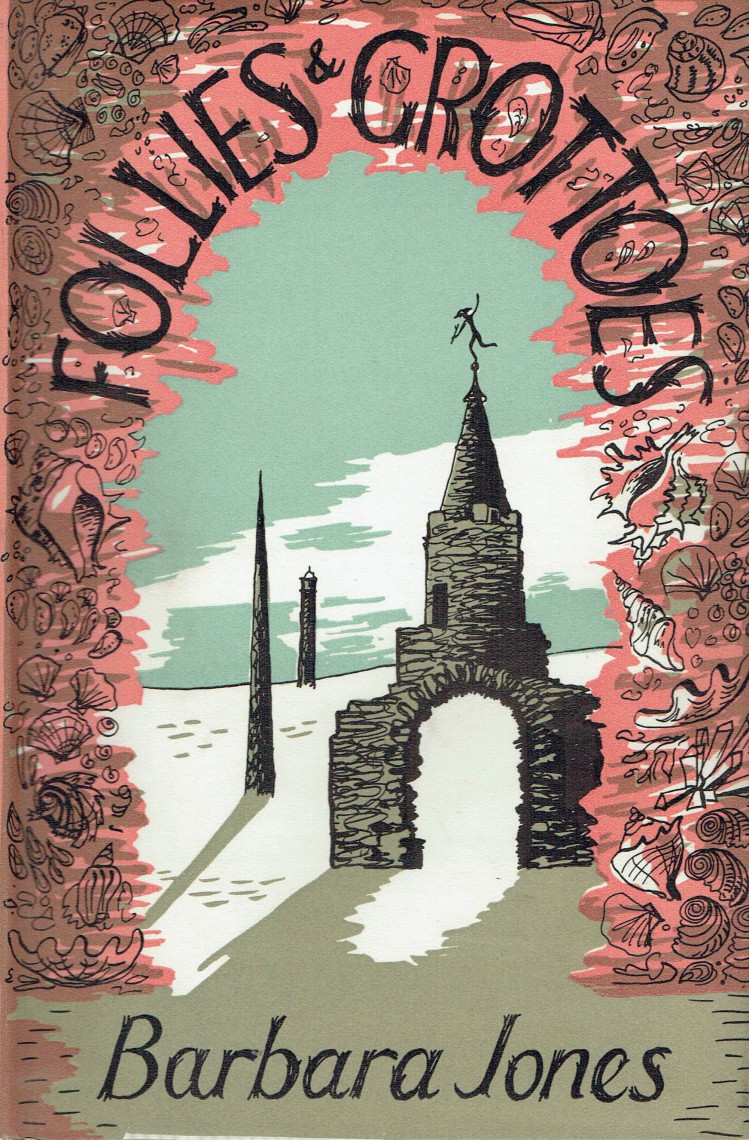 Follies & Grottoes, Barbara Jones, 1953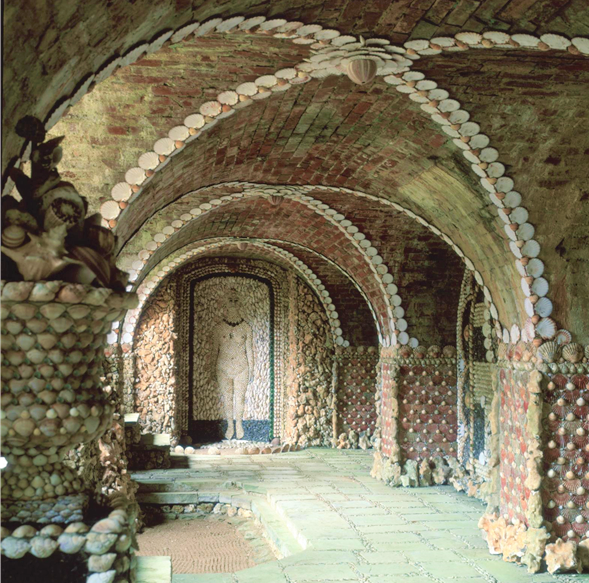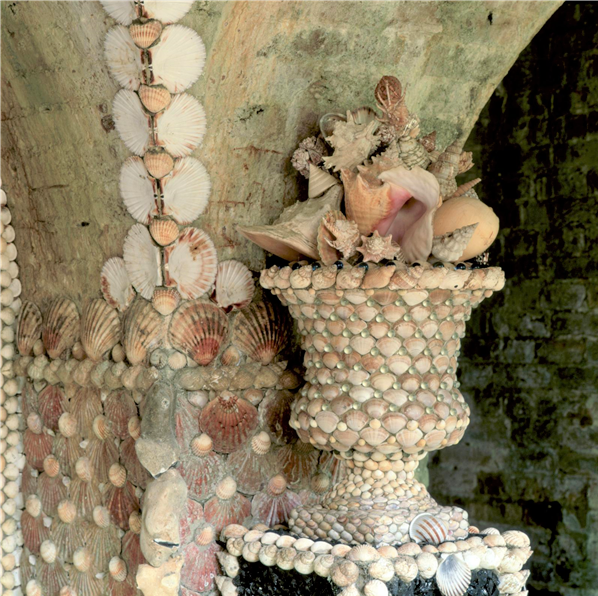 George Oakes Grotto in his Kent house. Clive Boursnell/©Country Life Picture Library.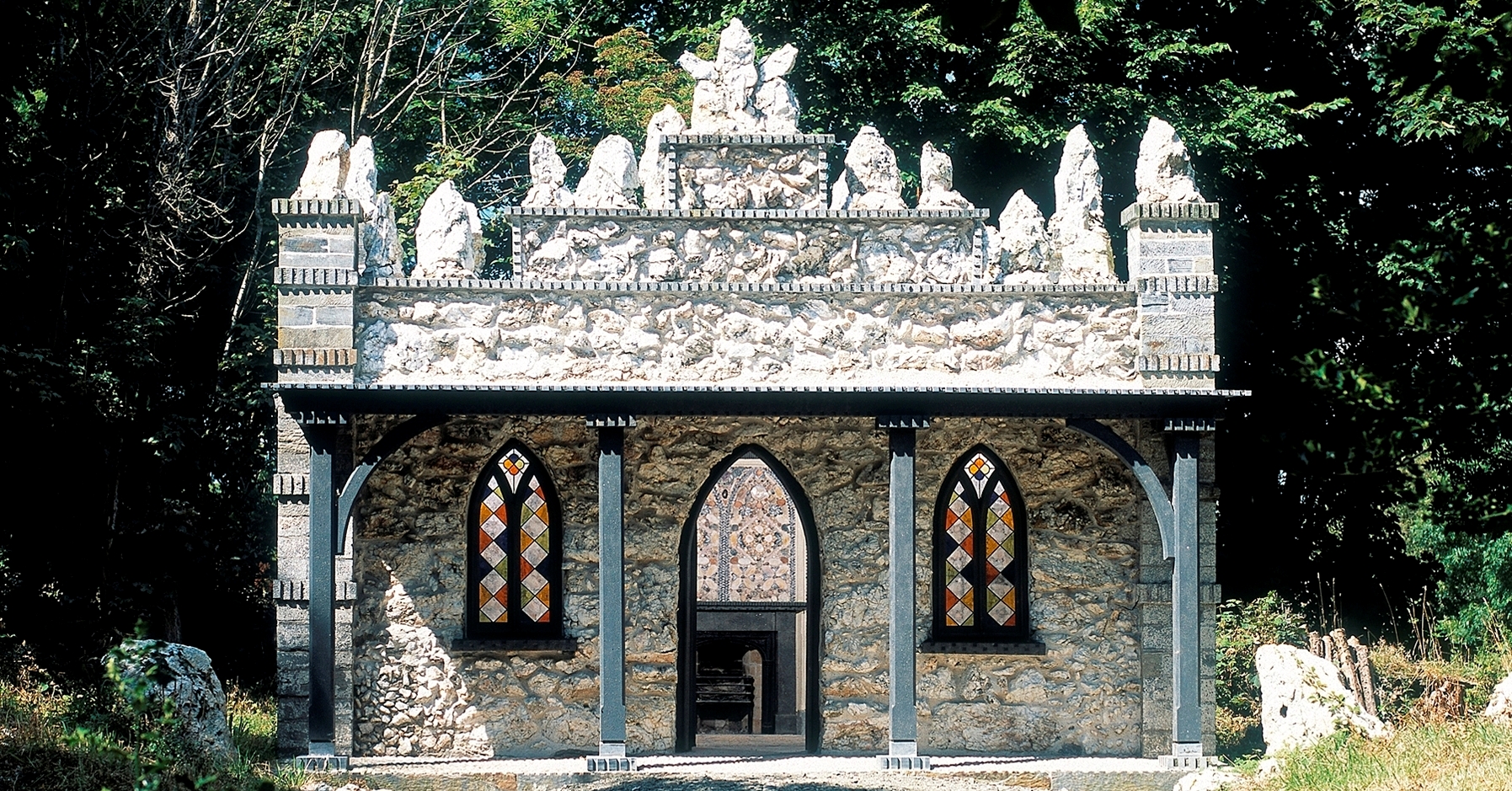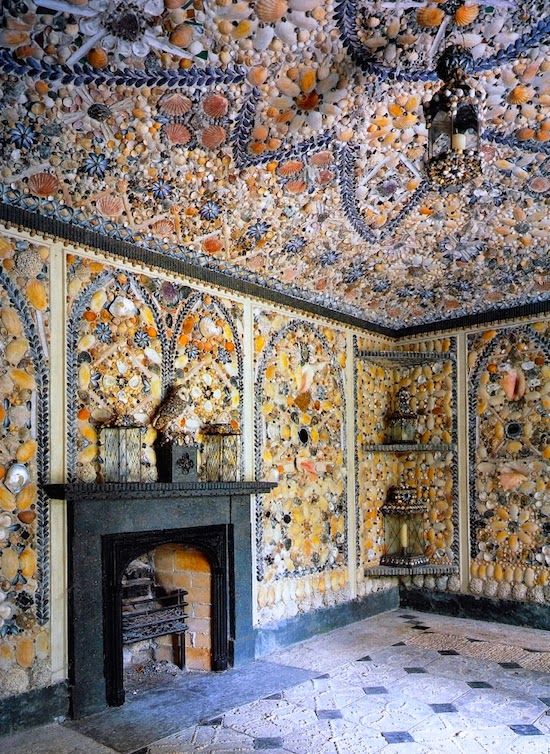 The Cilwendeg Shell House Hermitage a remarkable ornamental grotto, and a rare survival in West Wales. It was built in the late 1820s by Morgan Jones the Younger, who inherited the Cilwendeg estate upon the death of his uncle and created the Shell House in his uncle's honour. This extraordinary woodland retreat was conceived in the picturesque taste of the era, and in addition to serving as a grateful tribute to the elder Jones, it was used by his family as a cool amusement in the summer months and a contemplative reading room in the depths of the winter.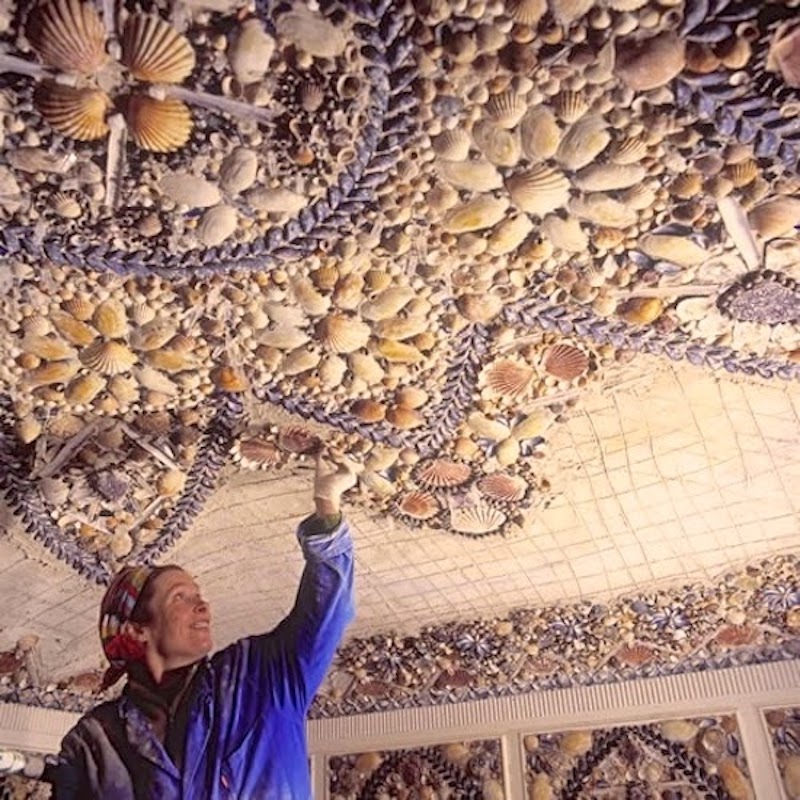 Blott Kerr Wilson, photographed while restoring the hermitage at Cilwendeg Shell House
More images of Cilwendeg Shell House and other projects by shell artist Blott Kerr Wilson found on her website.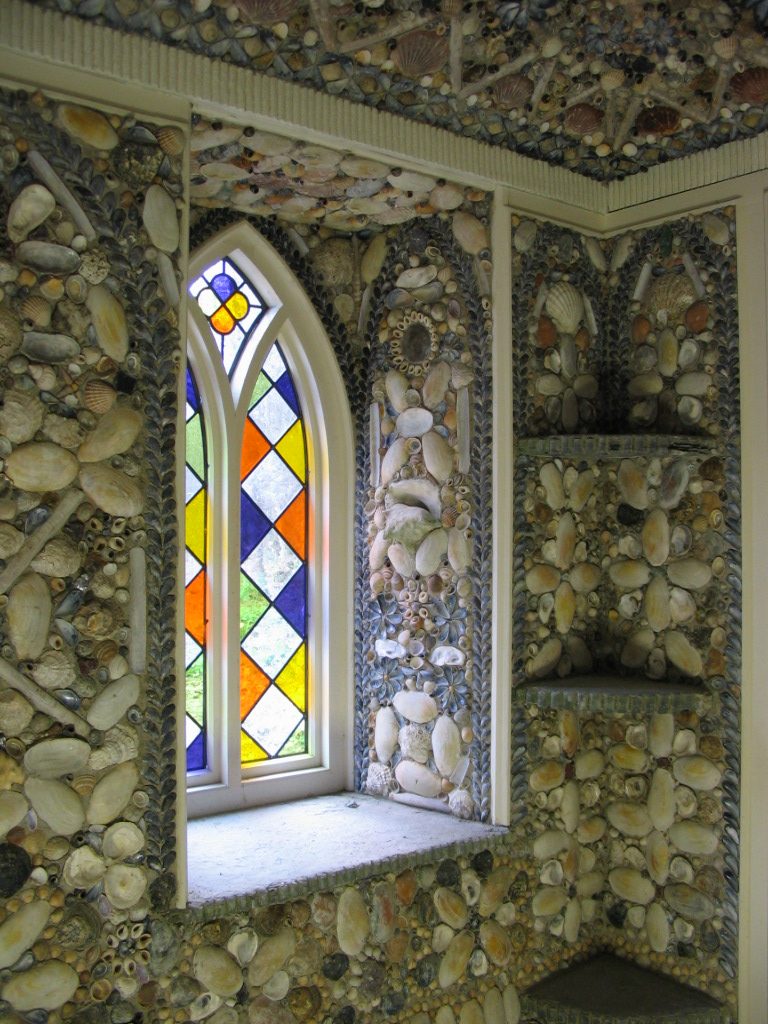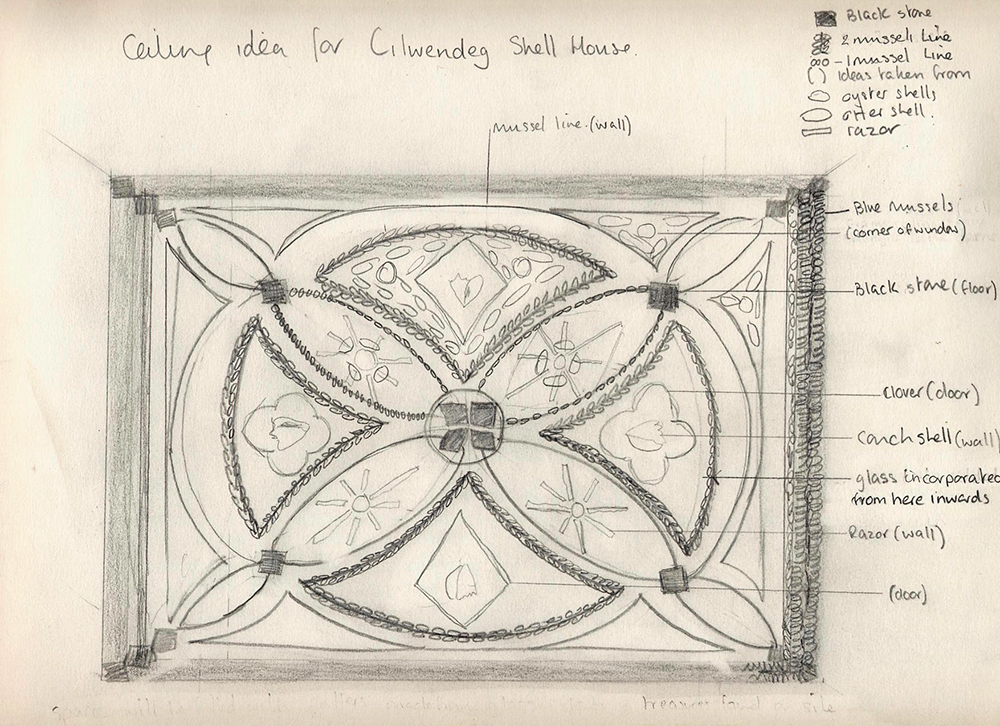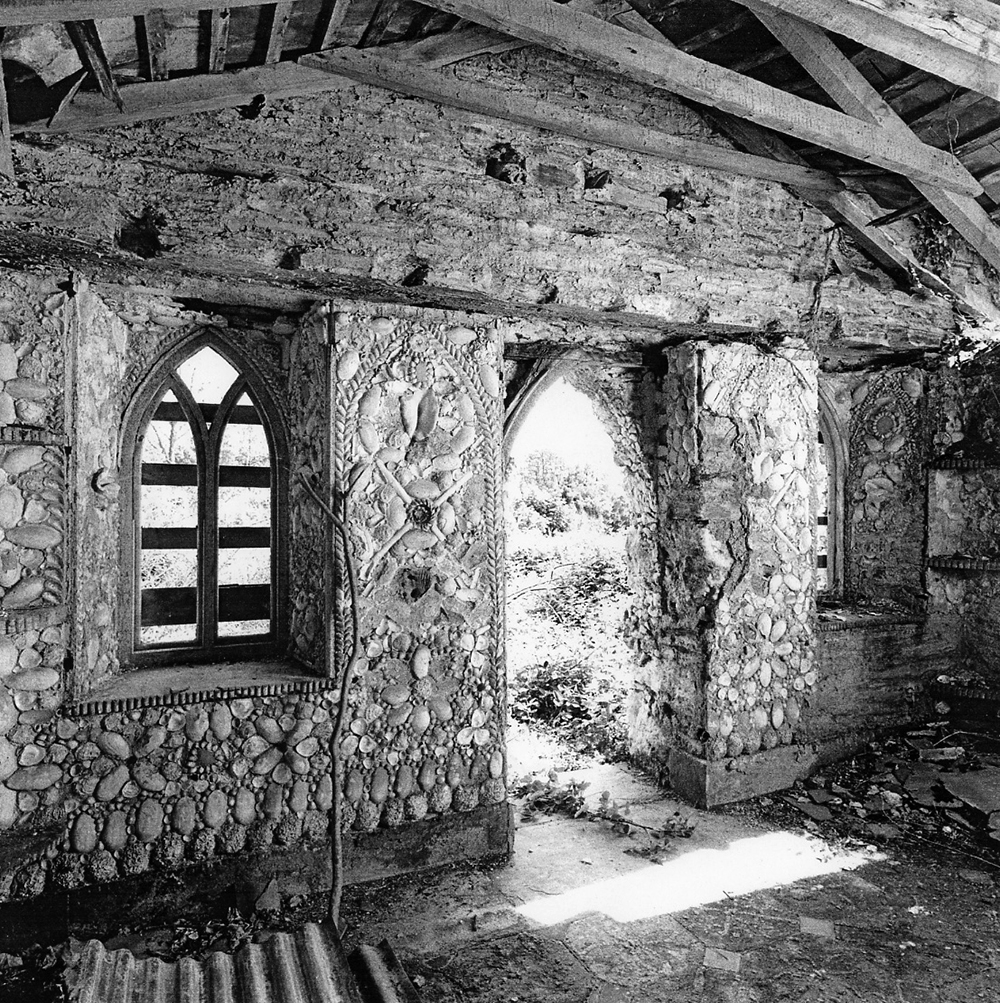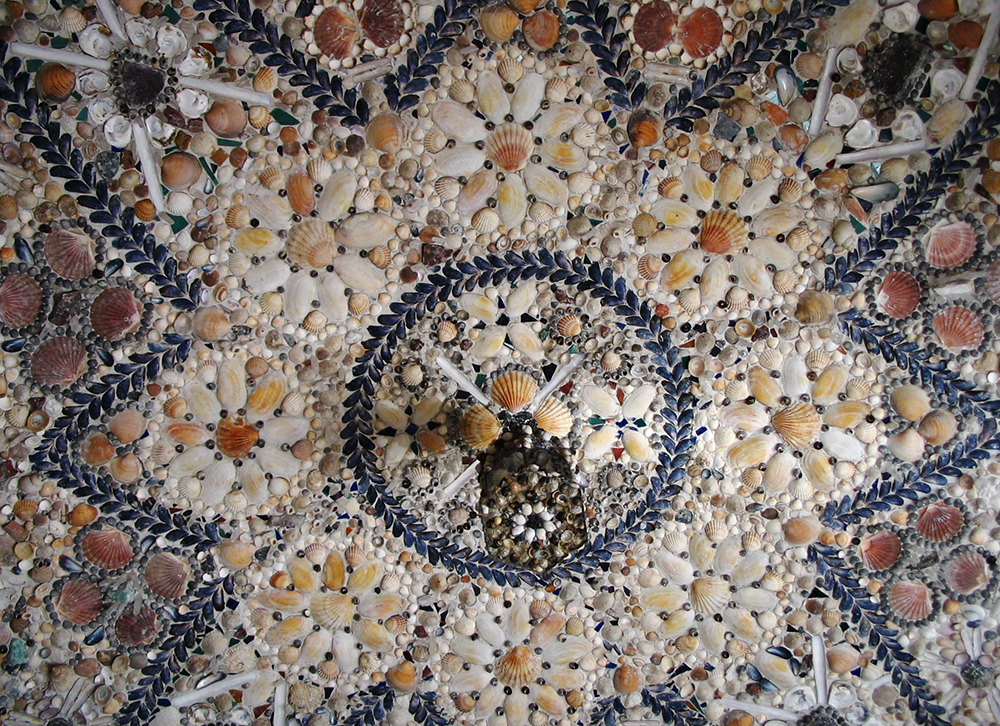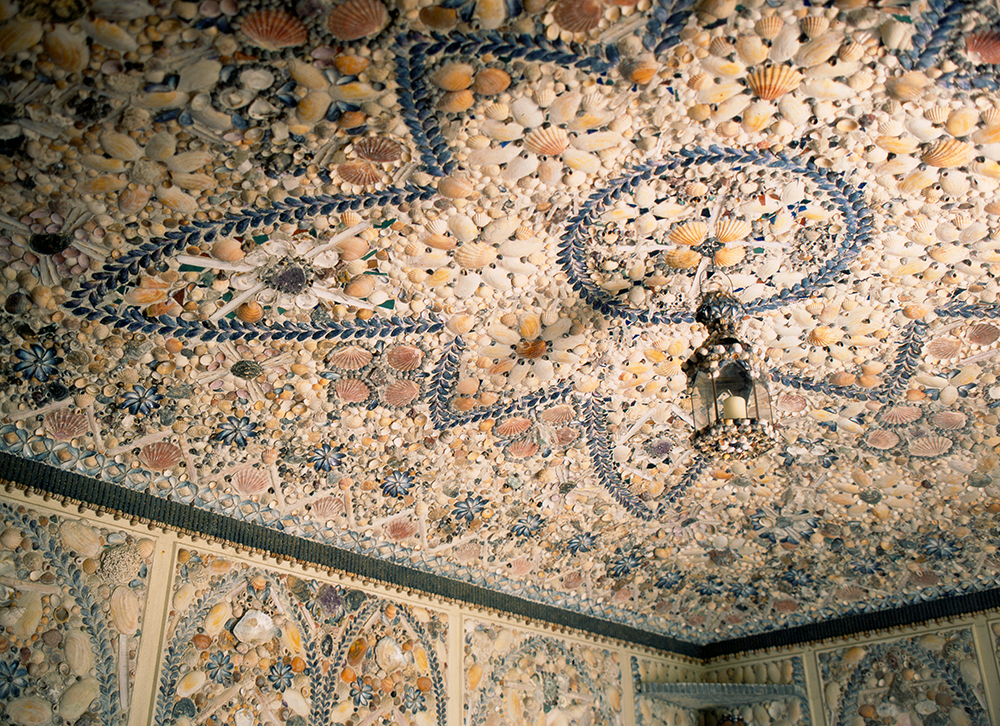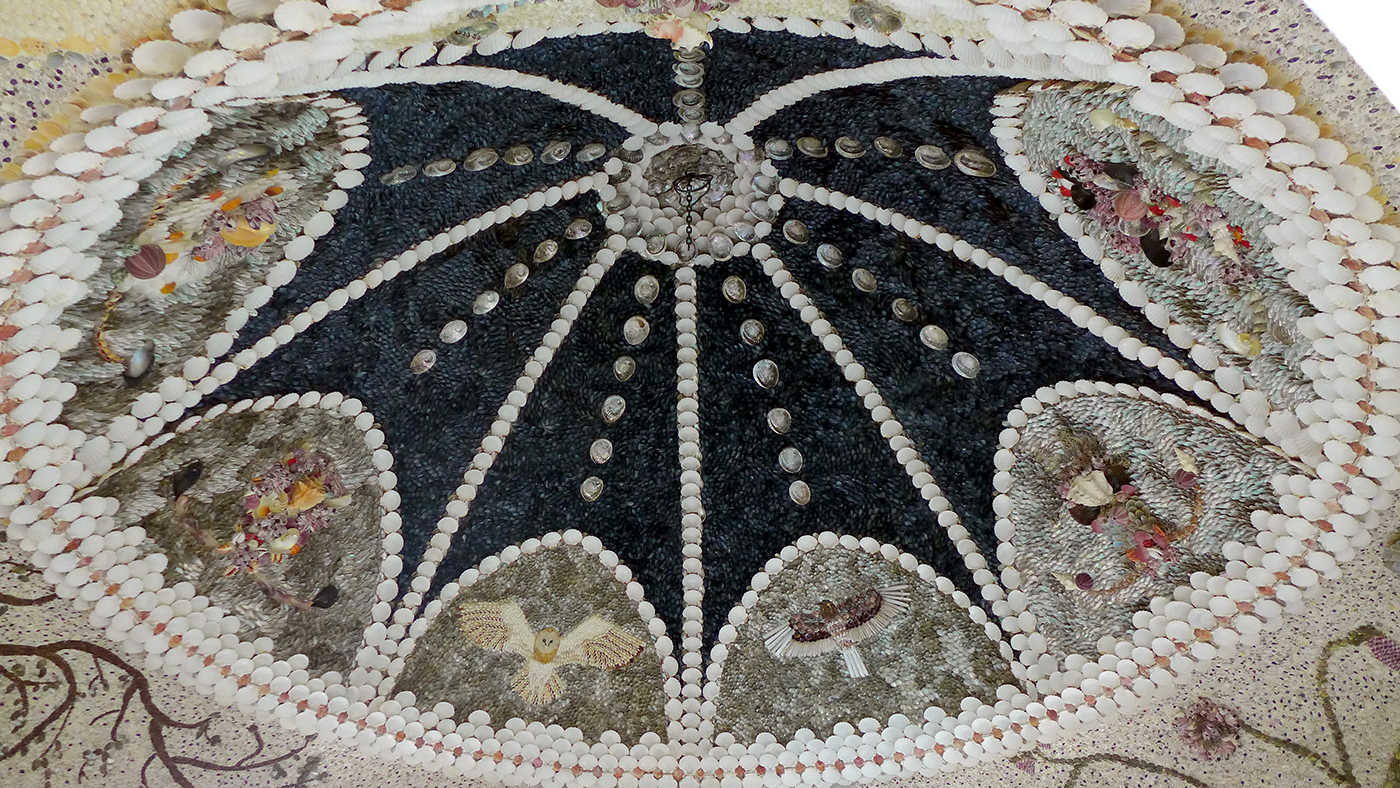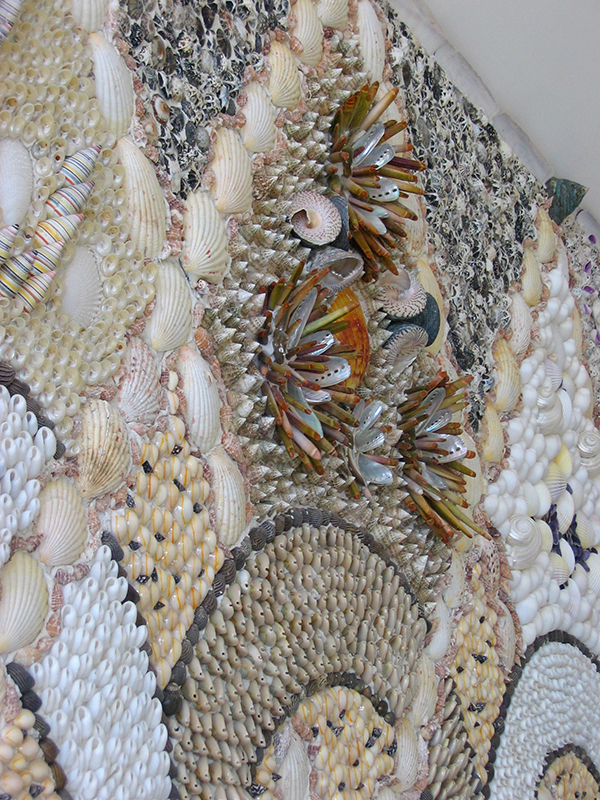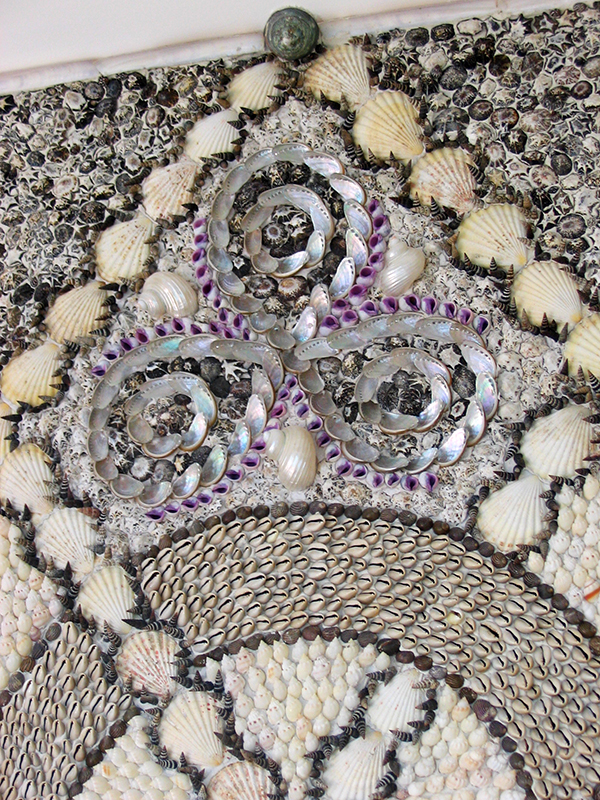 Blott Kerr Wilson
Another shell artist I love is Linda Fenwick, I featured Linda's work on my blog a few years ago (you can read the post here)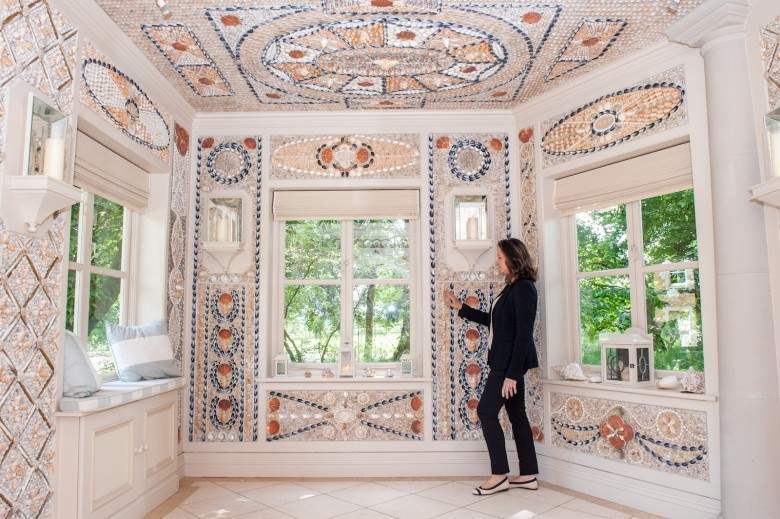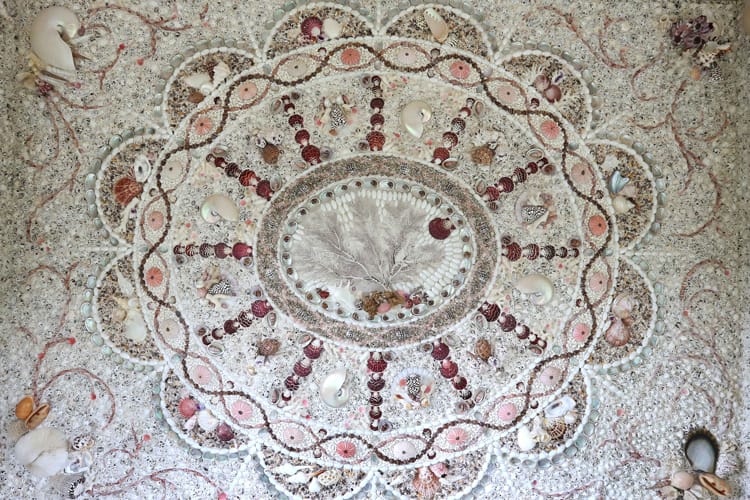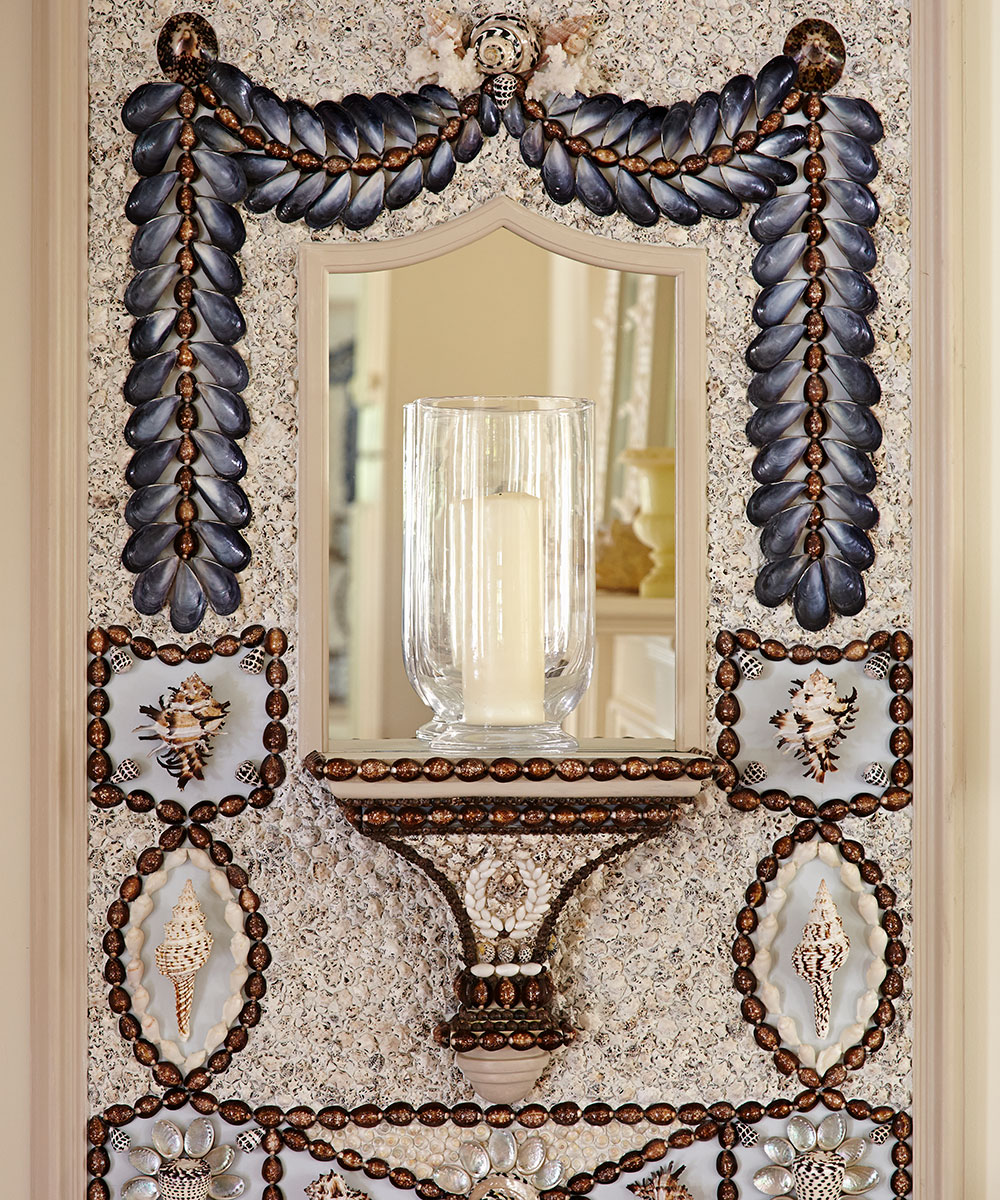 Linda Fenwick
Tess Morley is another great shell artist with unique pieces.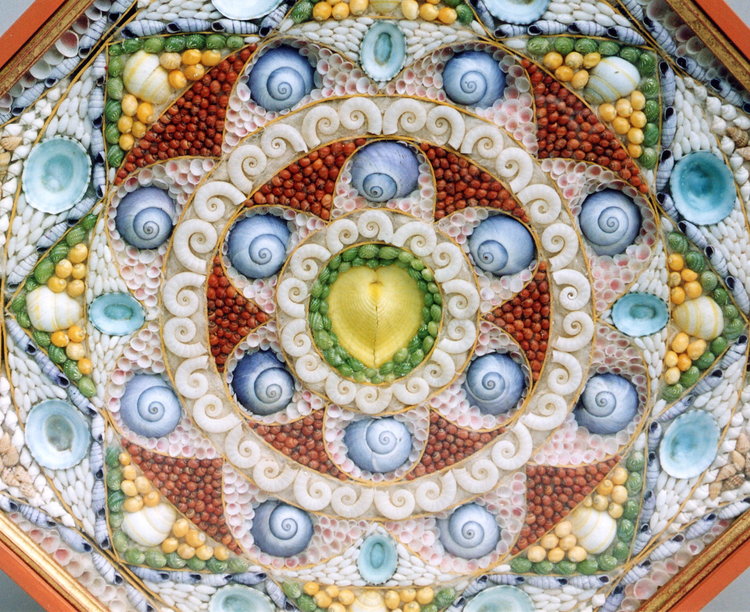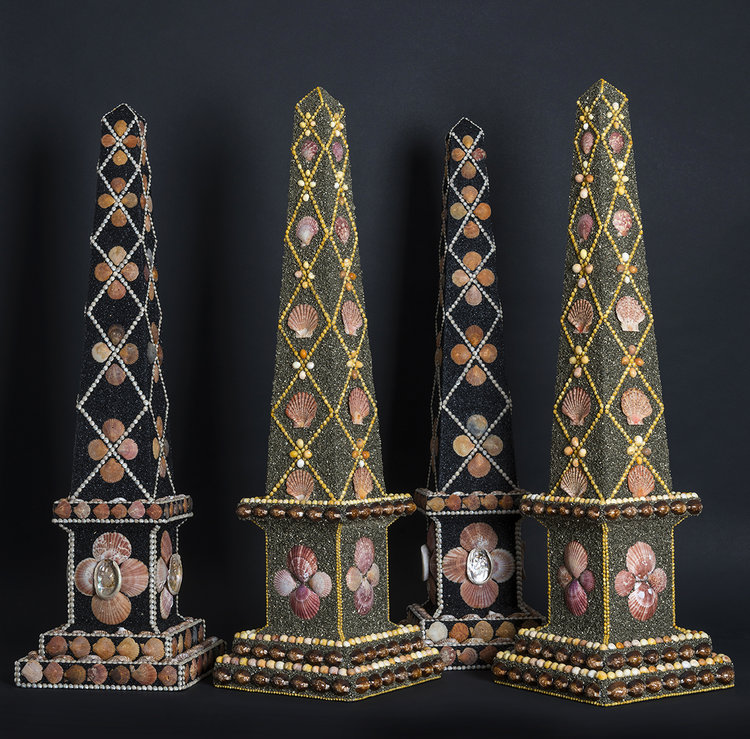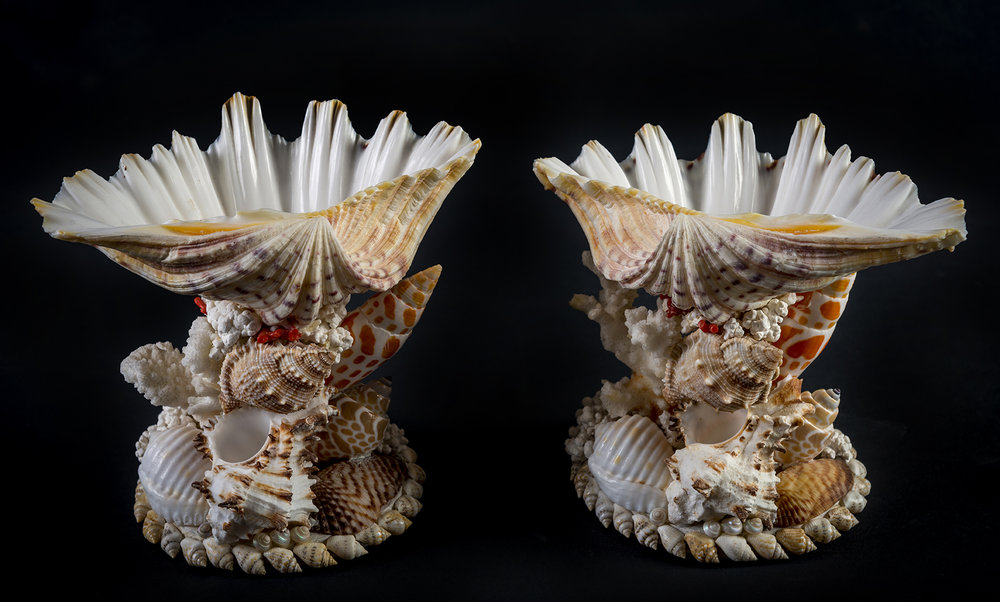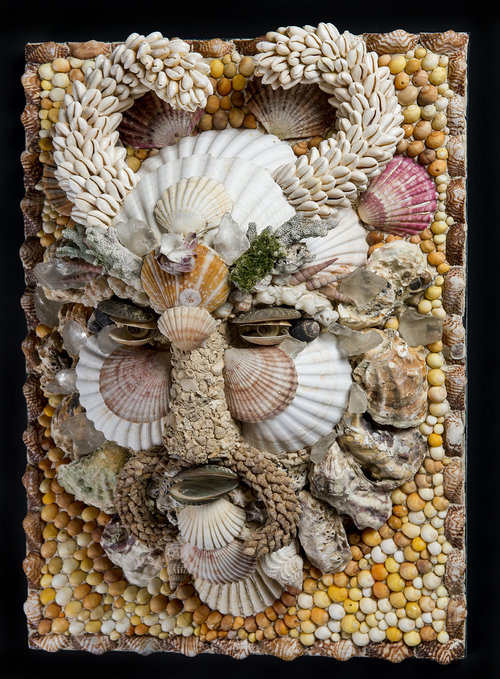 Sharing below a few more shell favourites beyond Grottos.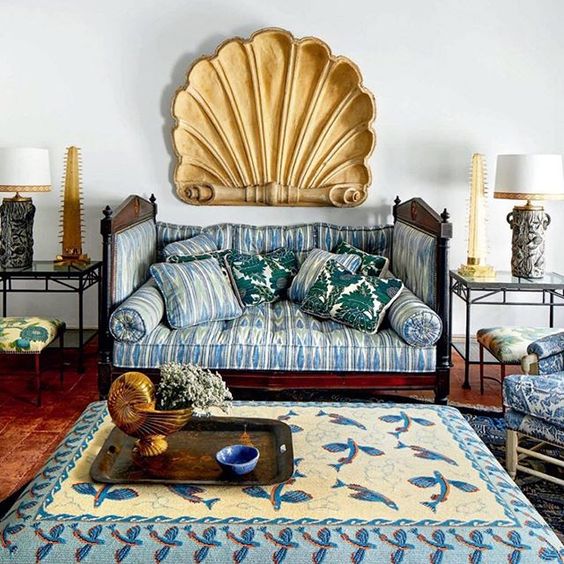 Lorenzo Castillo Menorca home featured in AD Spain. Ricardo Labougle photography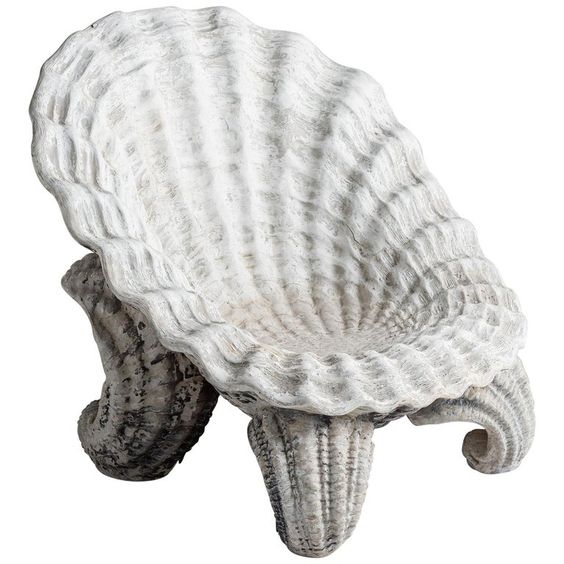 Shell Grotto Garden Chair, 20th Century, 1st Dibs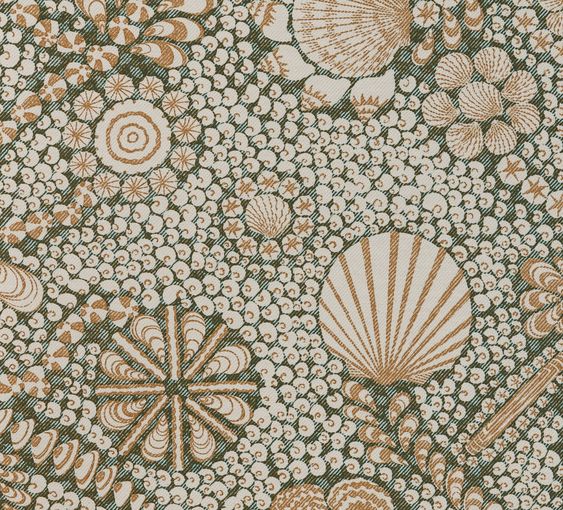 Shell Grotto Fabric by Fermoie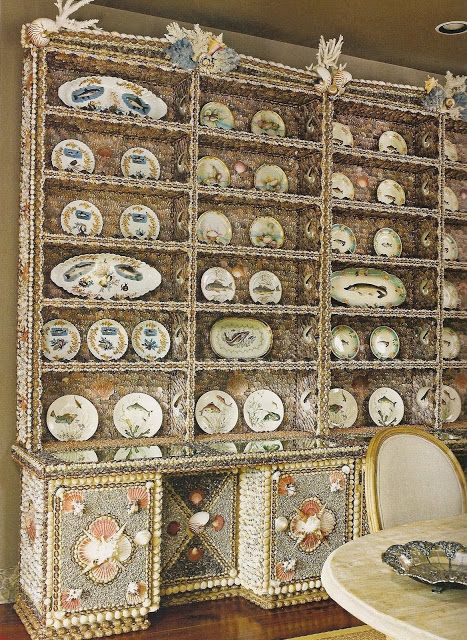 From the pages of Paula Deen's Savannah style book.
David Hicks' garden. Photo by Jane Schulak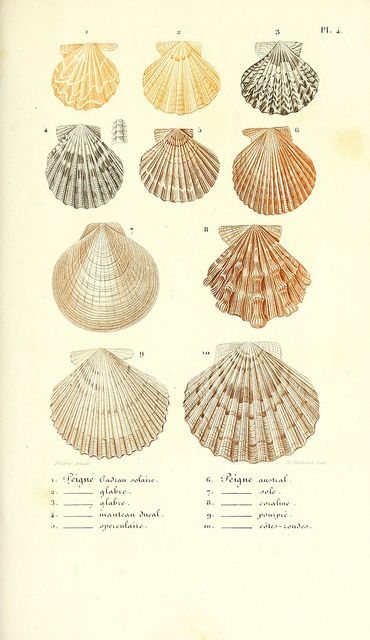 Lecons élémentaires sur l'histoire naturelle des animaux. Paris J.J. Dubochet, Le Chevalier et Ce, Éditeurs,1847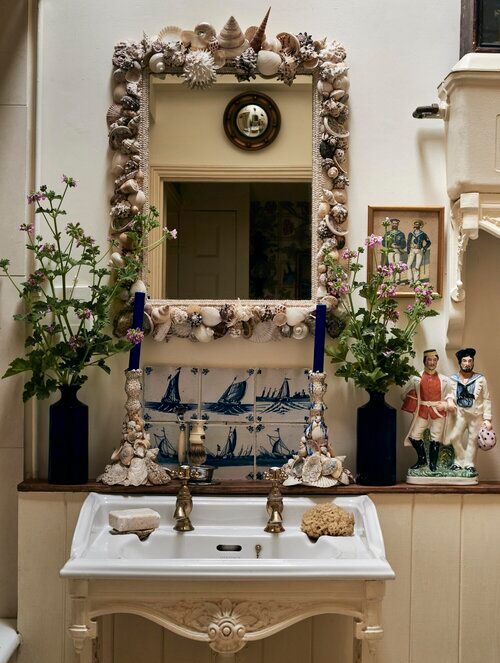 Bathroom at the Vine House, Gunton Park, designed by John Tanner. Picture by Christopher Horwood.