After training at the Building Crafts College and working for Plain English Design Ltd, Alfred Newall established his Cabinet Making workshop in London and Sussex. Designing and making furniture inspired by historic pieces using traditional methods of joinery, his focus has always been on the qualities of simple design and proportion. Each piece is approached with a sensitivity towards the natural qualities of the wood, combining functionality, longevity and sustainably sourced materials.
Discover  Alfred's inspiration, dream projects and what a day in the life of a modern craftsman looks like in today's conversation.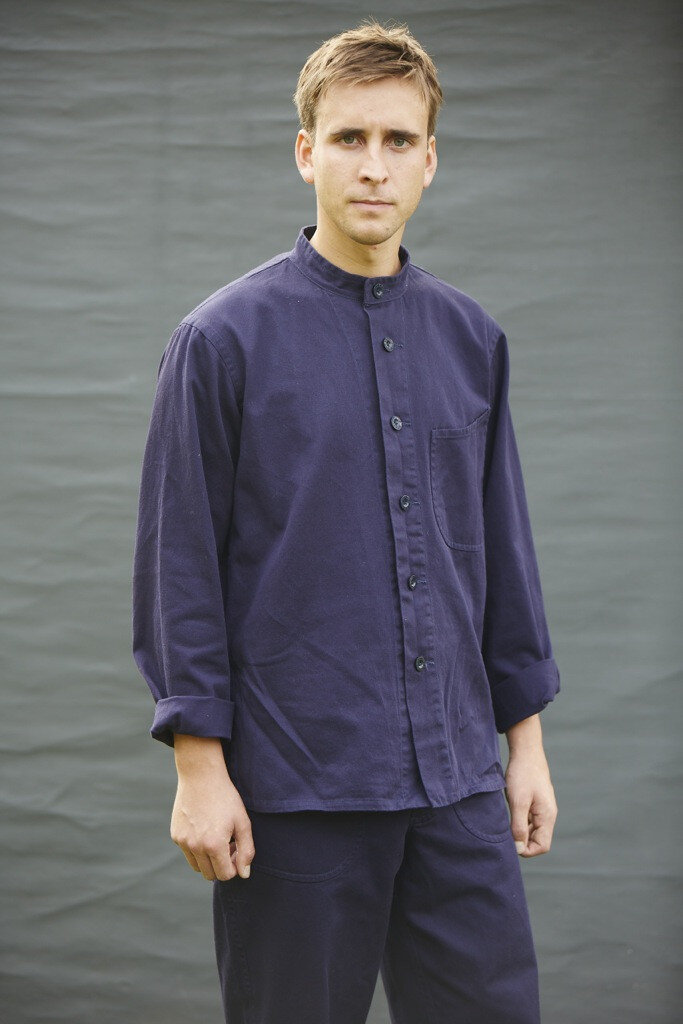 Dear Alfred, first of all, I would like to know when did your love affair with wooden furniture start?
I always loved making things as a child. Furniture making then came whilst I was at school. I made friends with a technician who taught me to turn wooden bowls on a lathe from lumps found in local woodland. This then went on to become furniture making. I remember the excitement this gave me, being fully engrossed in a project and not able to think of much else during my other lessons!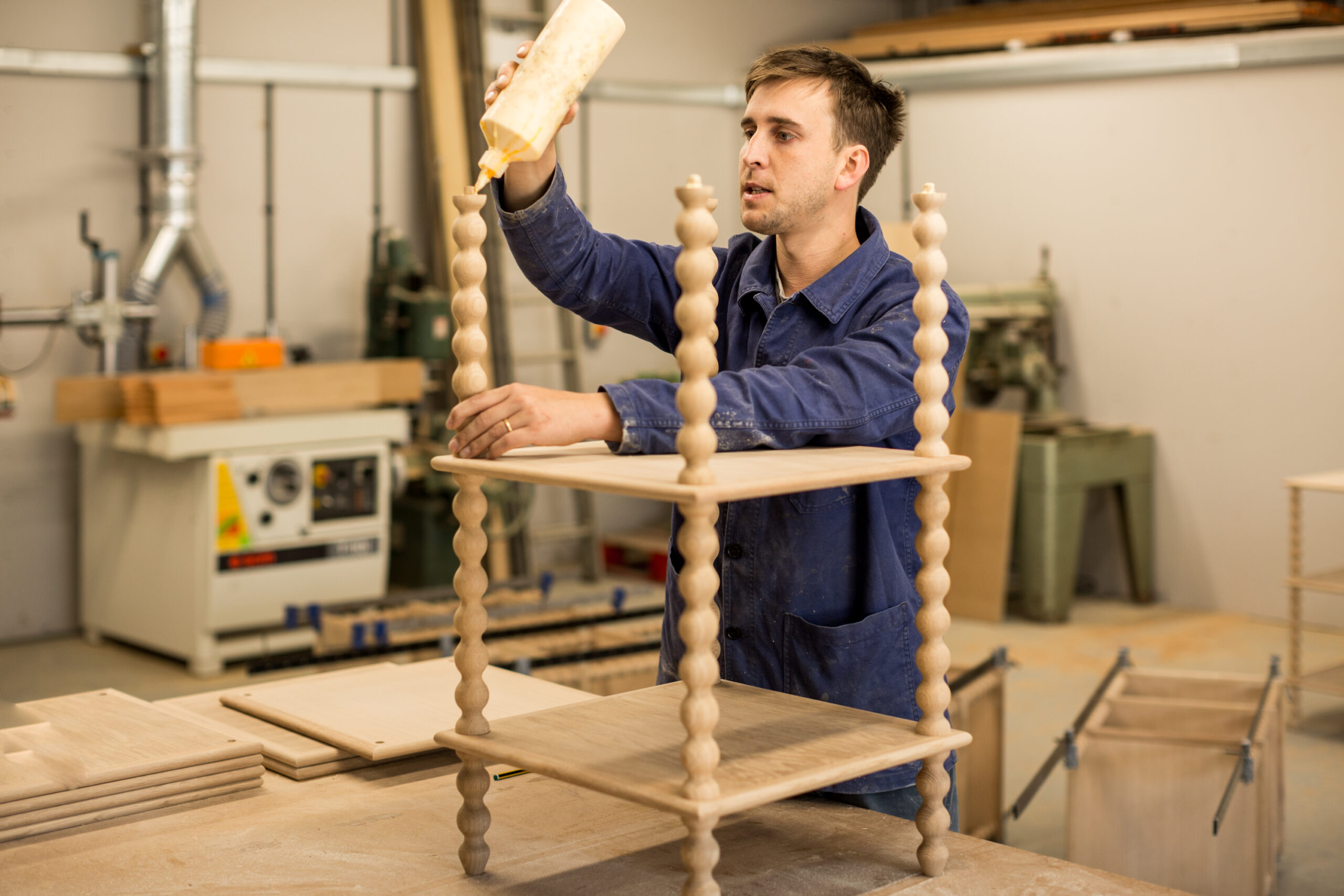 Can you describe to us what a day in the life of a modern craftsman looks like?
A year ago my wife and I moved to Sussex where I set up a studio and workshop at the foot of the South Downs. We live 2 miles away and I bicycle along an ancient coach road each morning. I meet with my team at 8am and we have coffee and talk through what each maker has planned for the day. It's great working with others and seeing multiple pieces of furniture come alive. We work on individual pieces but often help each other along the way. I spend the first couple of hours at my desk working on drawings and emails but try to get down to my work bench as soon as I can as that's what I enjoy most. The days whizz past fast – making furniture occupies me mentally and physically in a lovely way. I aim to be back home with my wife and two little children at about 5.30pm, very dusty and ready for bath time.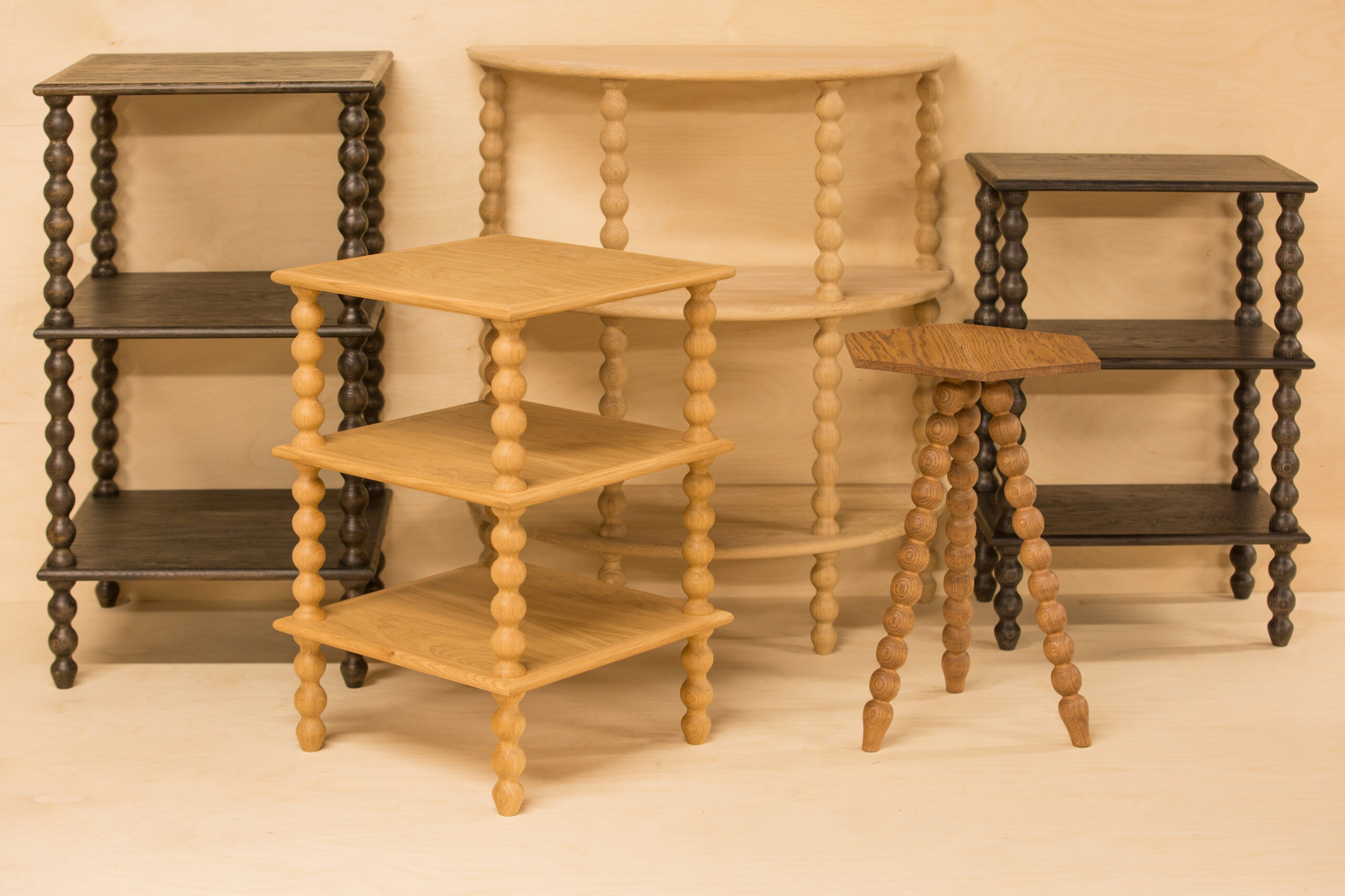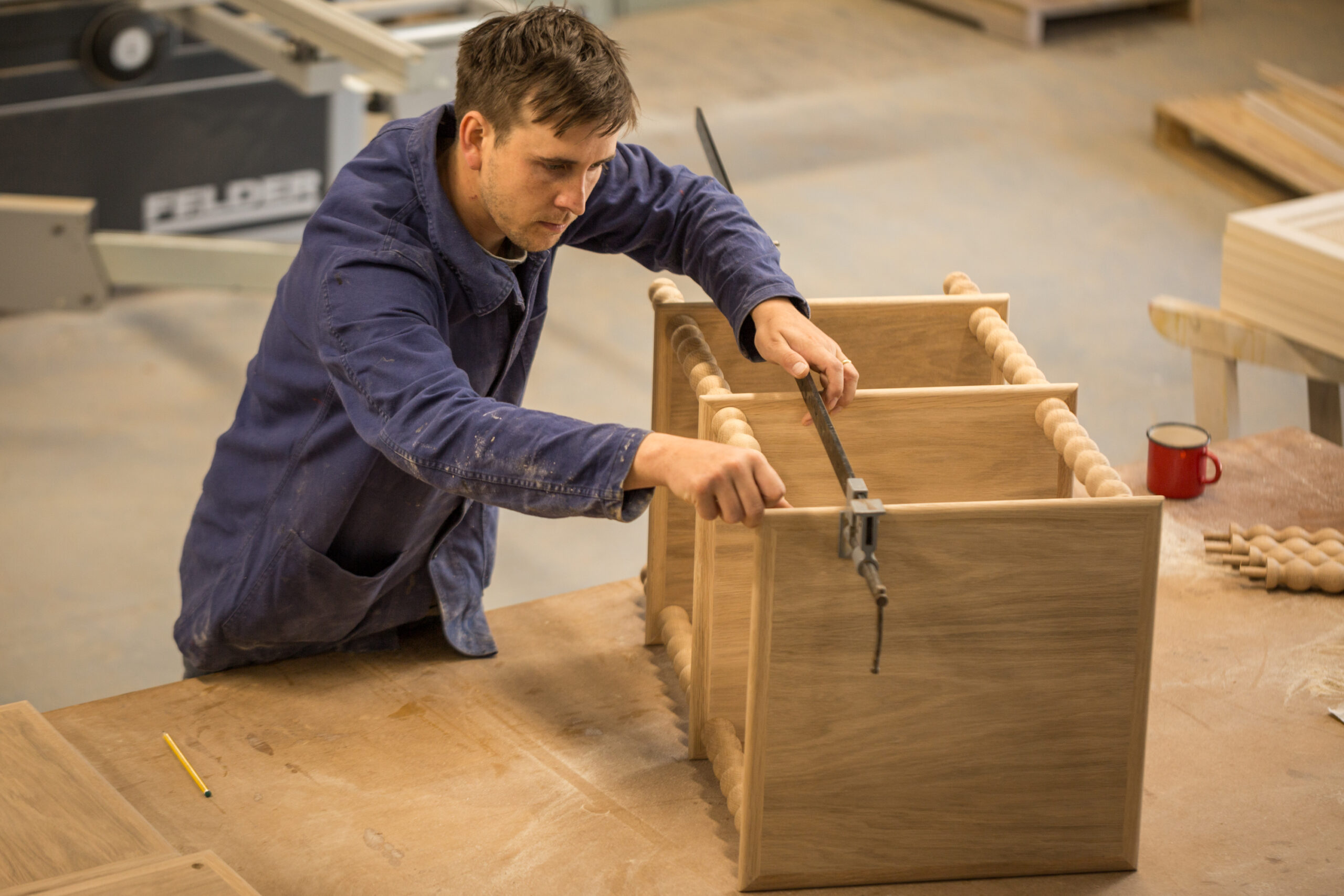 What are the pieces you enjoy the most working on? What are the one or ones that have challenged you the most?
The variety of my work is refreshing. Bespoke pieces often bring challenges and overcoming them is satisfying and gives a sense of achievement. I also love developing new furniture and products. For the last couple of months I have been developing and prototyping a rush seated chair, working with a local rush weaver. I especially enjoy the collaboration element.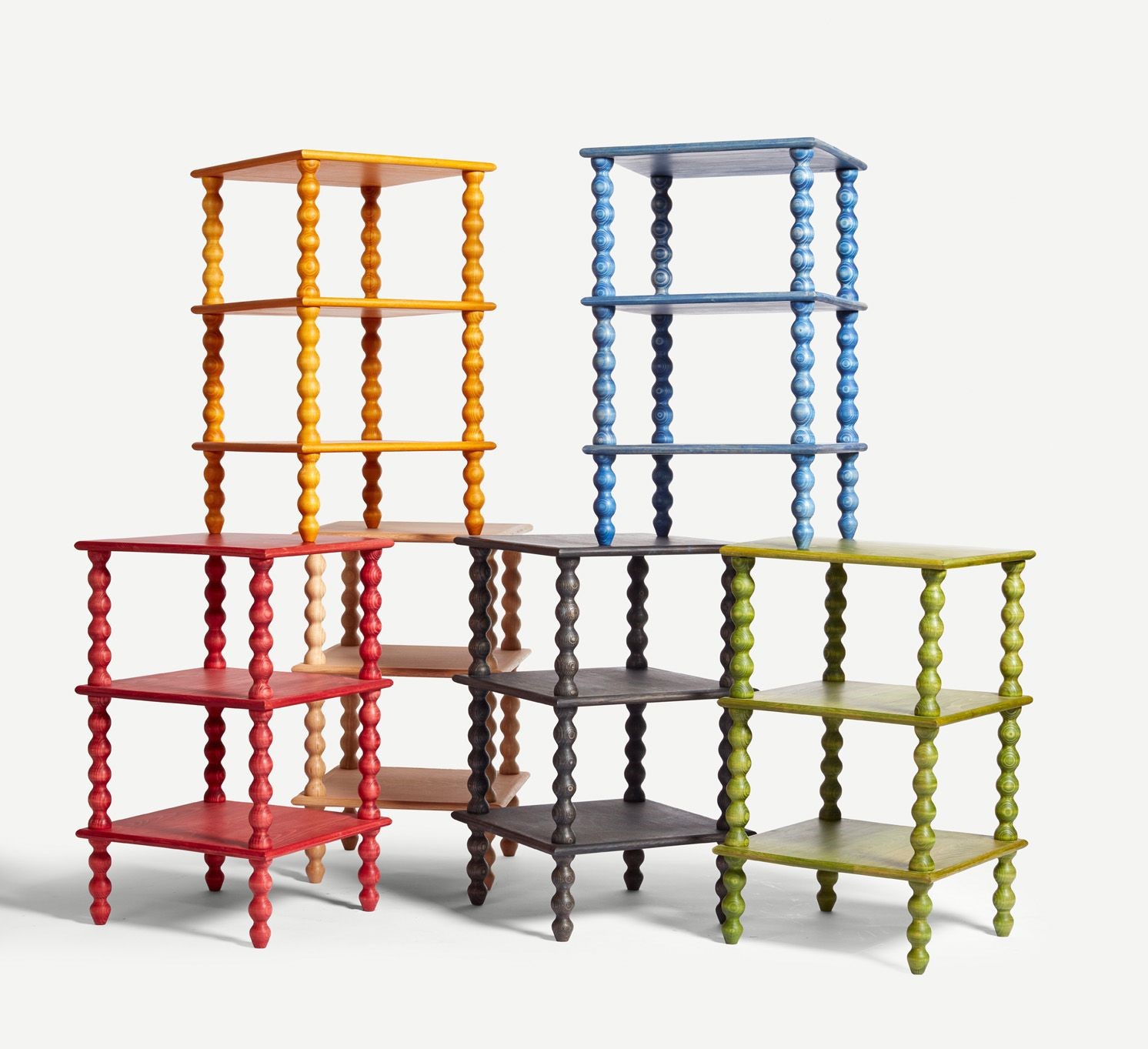 Alfred Newall collection for The New Craftsmen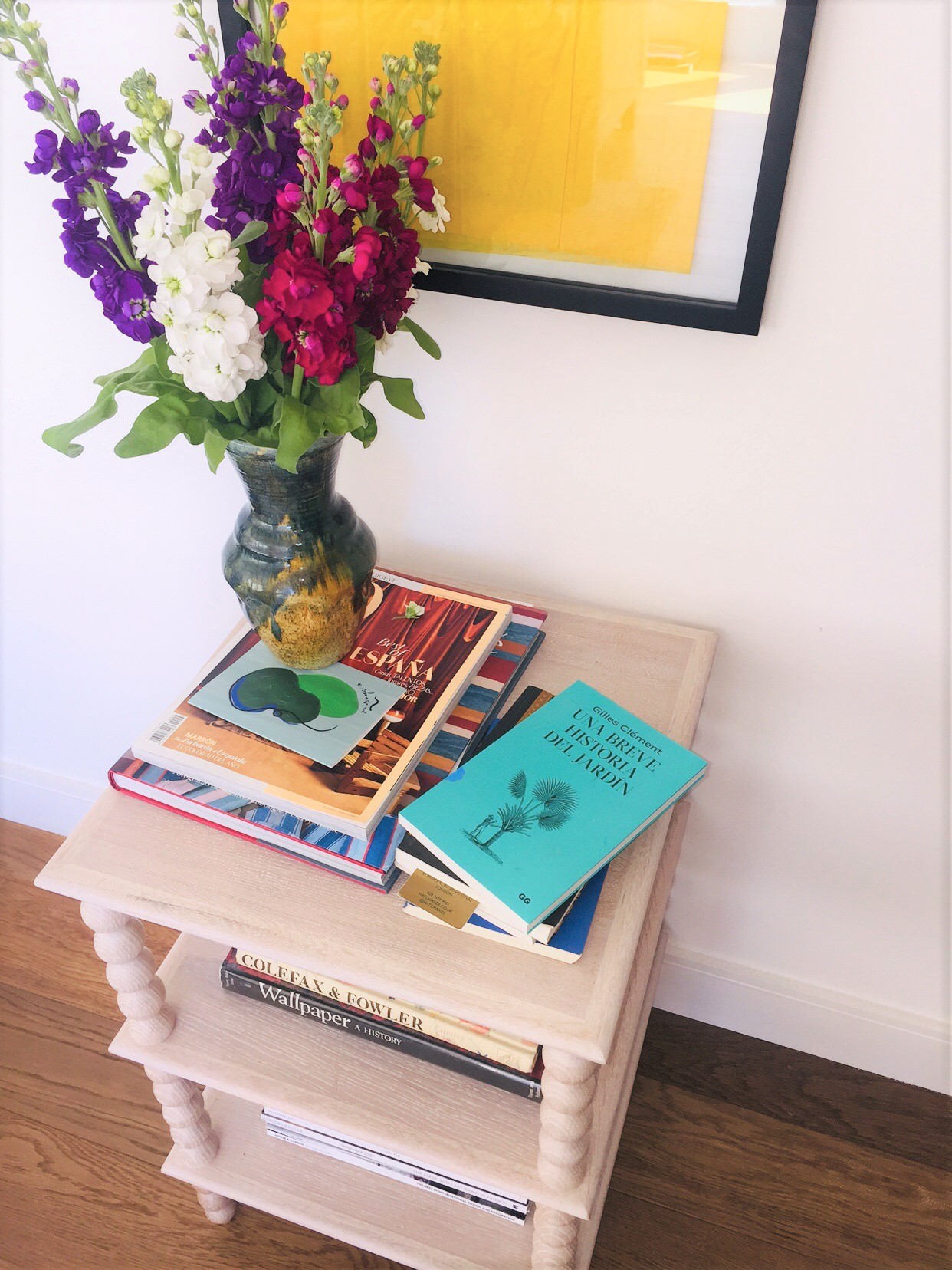 My Bobbin table by Alfred Newall – one of my favourite pieces at home!
Where do you find inspiration?
Inspiration for me is in good supply. I am always seeing things I like and admire. It can be in local sale rooms, antique dealers' websites, historic furniture and design books or just catching a glimpse of something in the background in a film. In fact, I made a large oak table for a private dining room based on a table I'd seen in a set from The Crown.
What's the most rewarding part of your job?
For me the reward is in seeing the furniture come together and look great. There is research and preparation before the method. The material has to be treated with respect and carefully handled. Quite often many components come together to make one piece and they need to be worked independently. It really is exciting when it comes together as one. It is also of course great when your client is happy and gets pleasure from the work.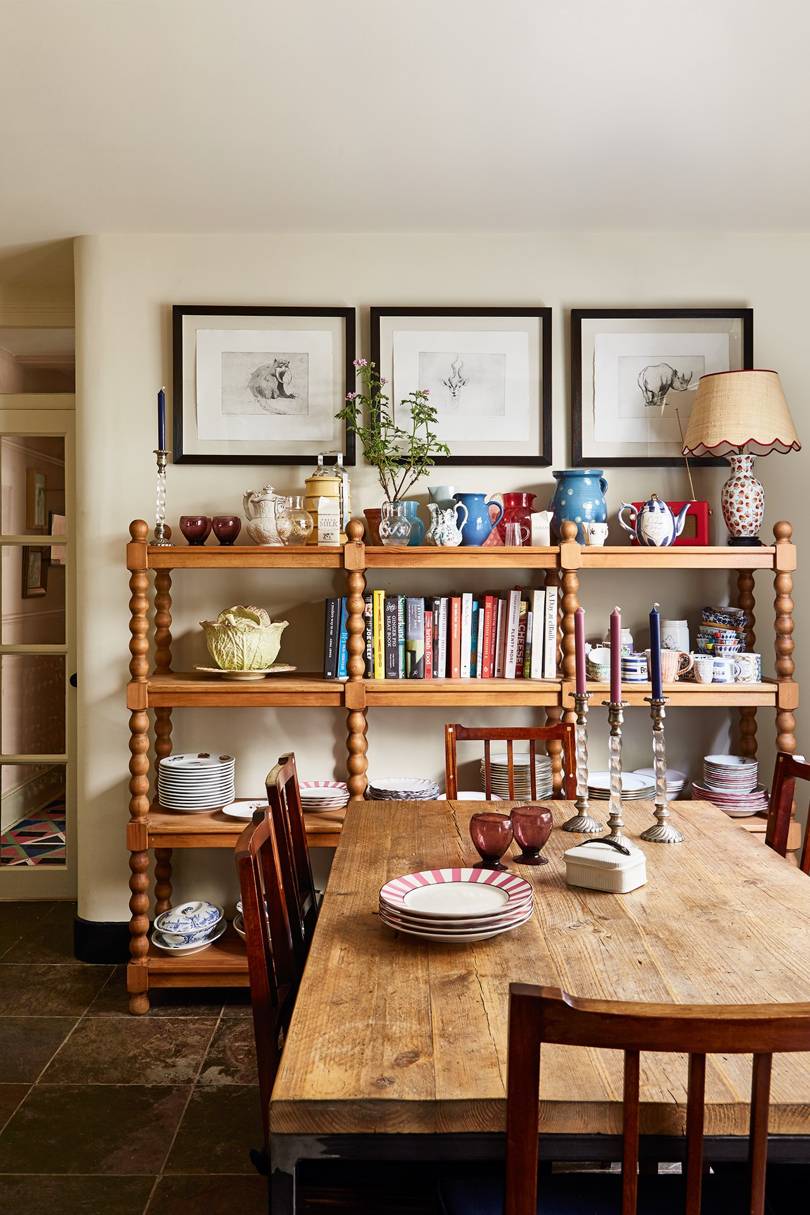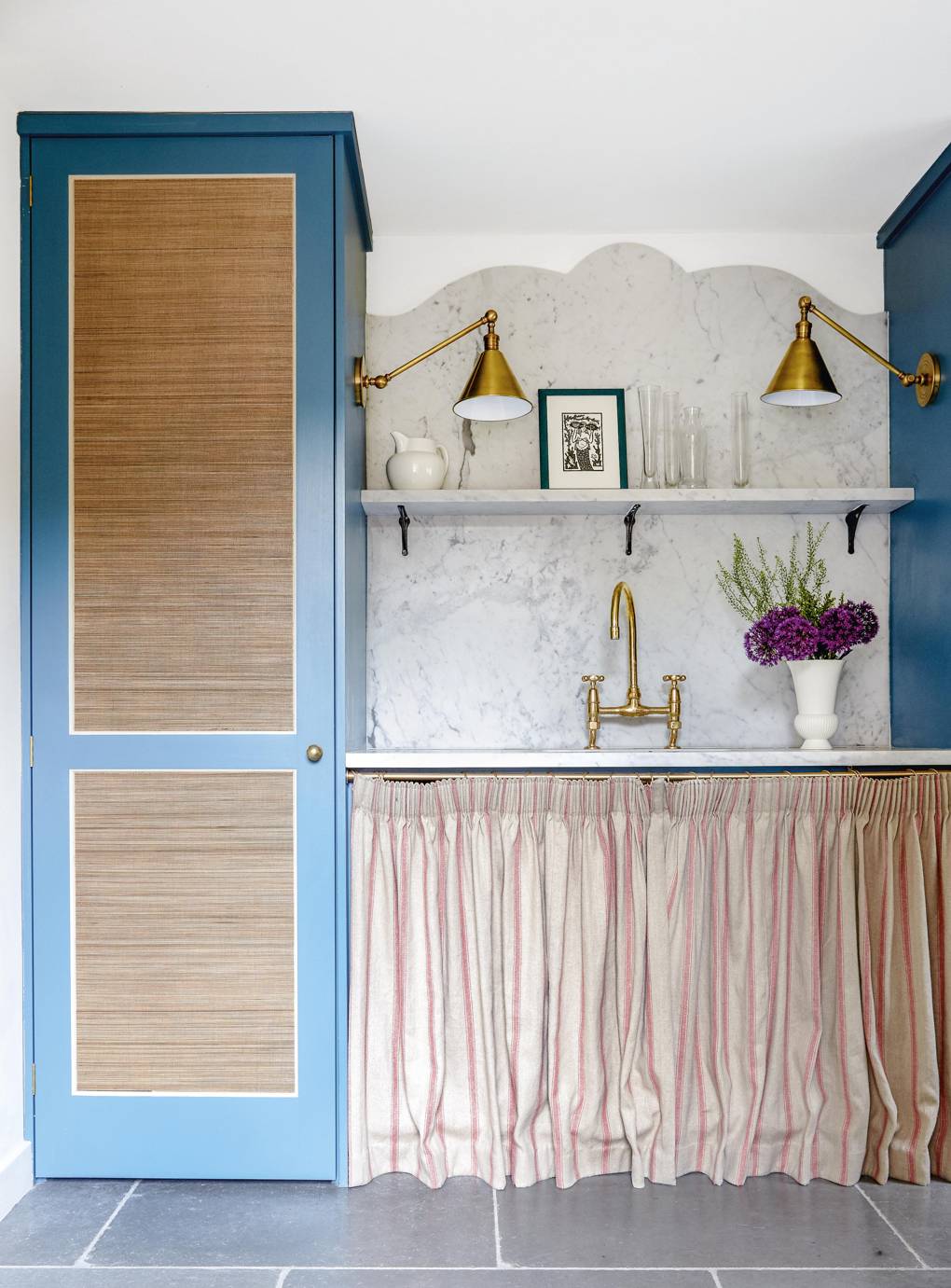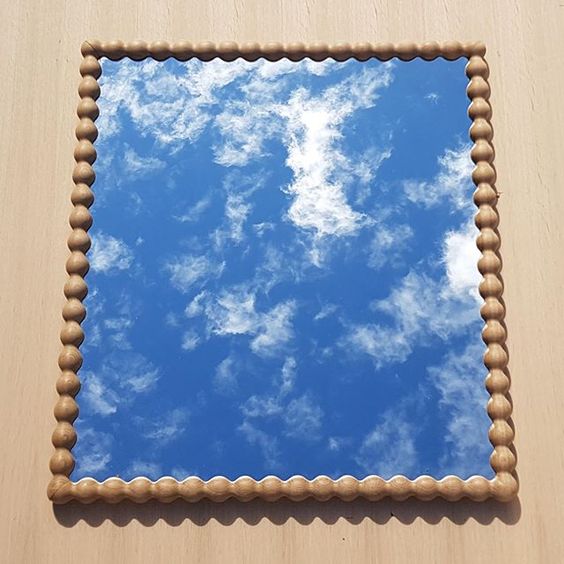 Alfred Newall's new bobbin mirror  (available in any size or finish.)
What would be your ultimate dream project?
I really love ancient buildings. I feel my furniture looks best as a sum of parts in an environment or space. Whether it be the architecture of a building or works of art on a wall or other furniture in the room, if it all works together it's a wonderful thing. My wife and I bought a 16th Century timber framed cottage and we plan on decorating it together with my vernacular furniture and her beautiful decorative painting – I'm really looking forward to that!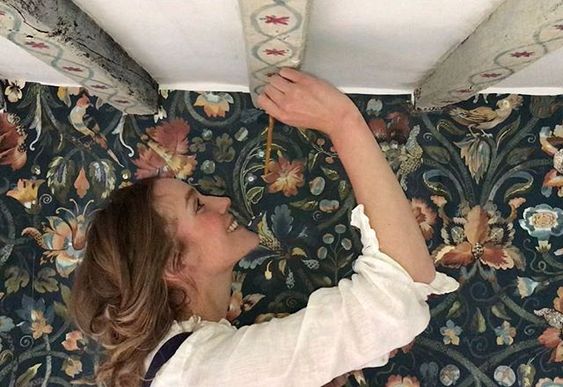 Alfred's wife, Tess Newall hand-painting the medieval beams of their cottage. Tess is a wonderful decorative artist. Talk about a talented couple!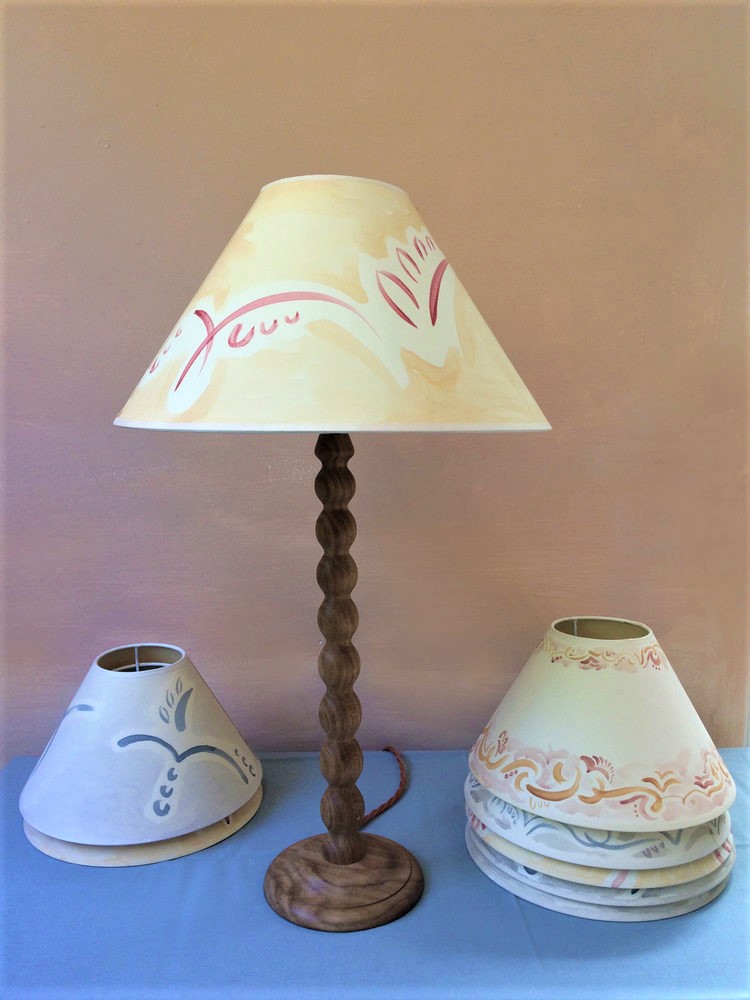 Bobbin lamp by Alfred Newall and hand-painted lampshade by  Tess Newall.