This weekend I've realised that lately, I've been saving many images of interiors with yellow on them, from mustards to powdery pastels, from classic country homes to contemporary city apartments, they all seem to have an instant uplifting effect on me. But I'm also aware that many people are afraid to use it at home- it's not an easy colour to get right! That's why  I've rounded up in this blog post some of my favourite interiors that I hope inspire you to use this wonderful colour more often: whether if you opt for a pop of yellow on a lampshade or you want to make a bold statement with a  room a la Colefax and Fowler.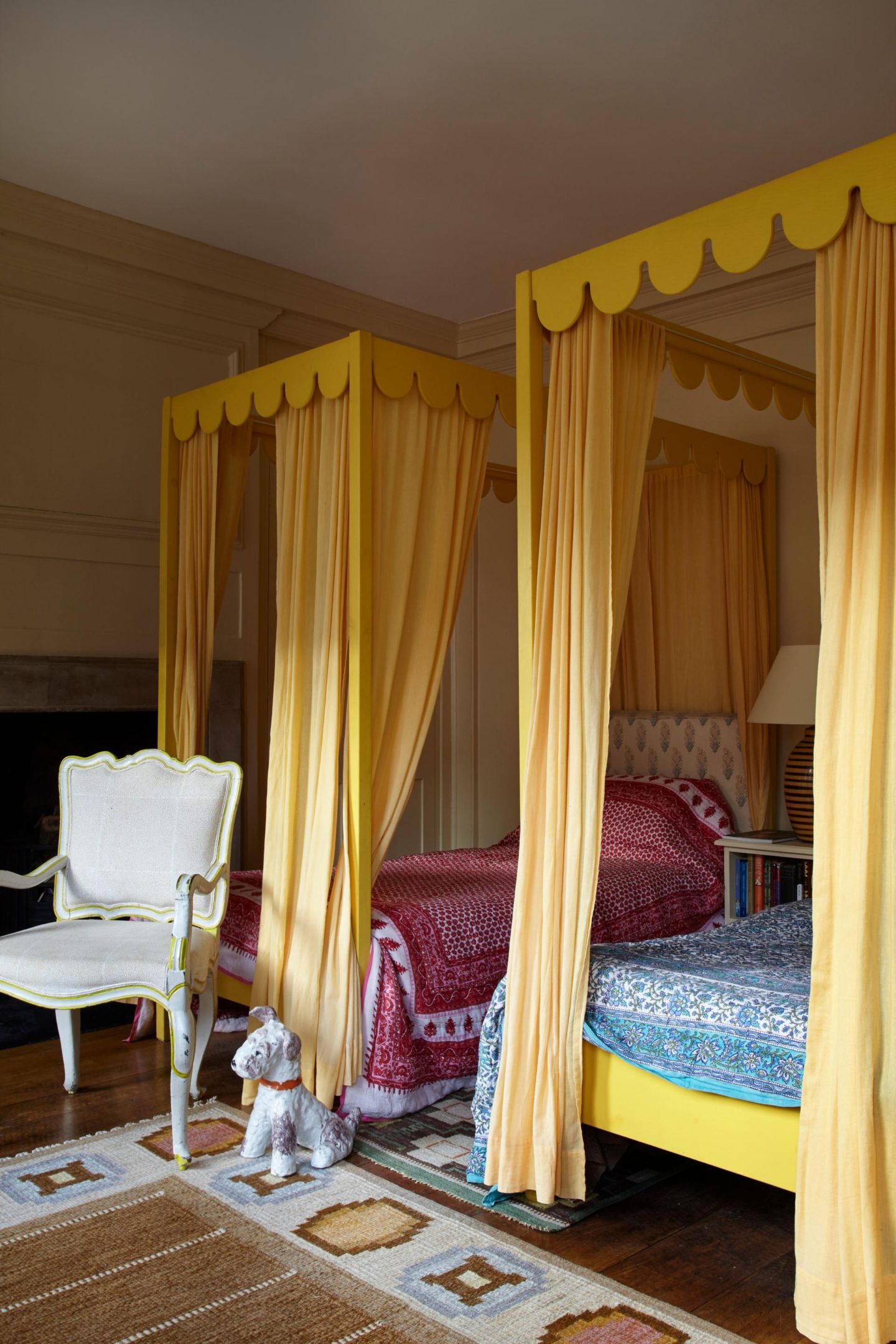 Charlotte and Alexander di Carcaci London home. Featured in Lisa Fine's book 'Near and Far' Miguel Flores Vianna photography.
Herefordshire farm feature in House & Garden. Simon Brown photography.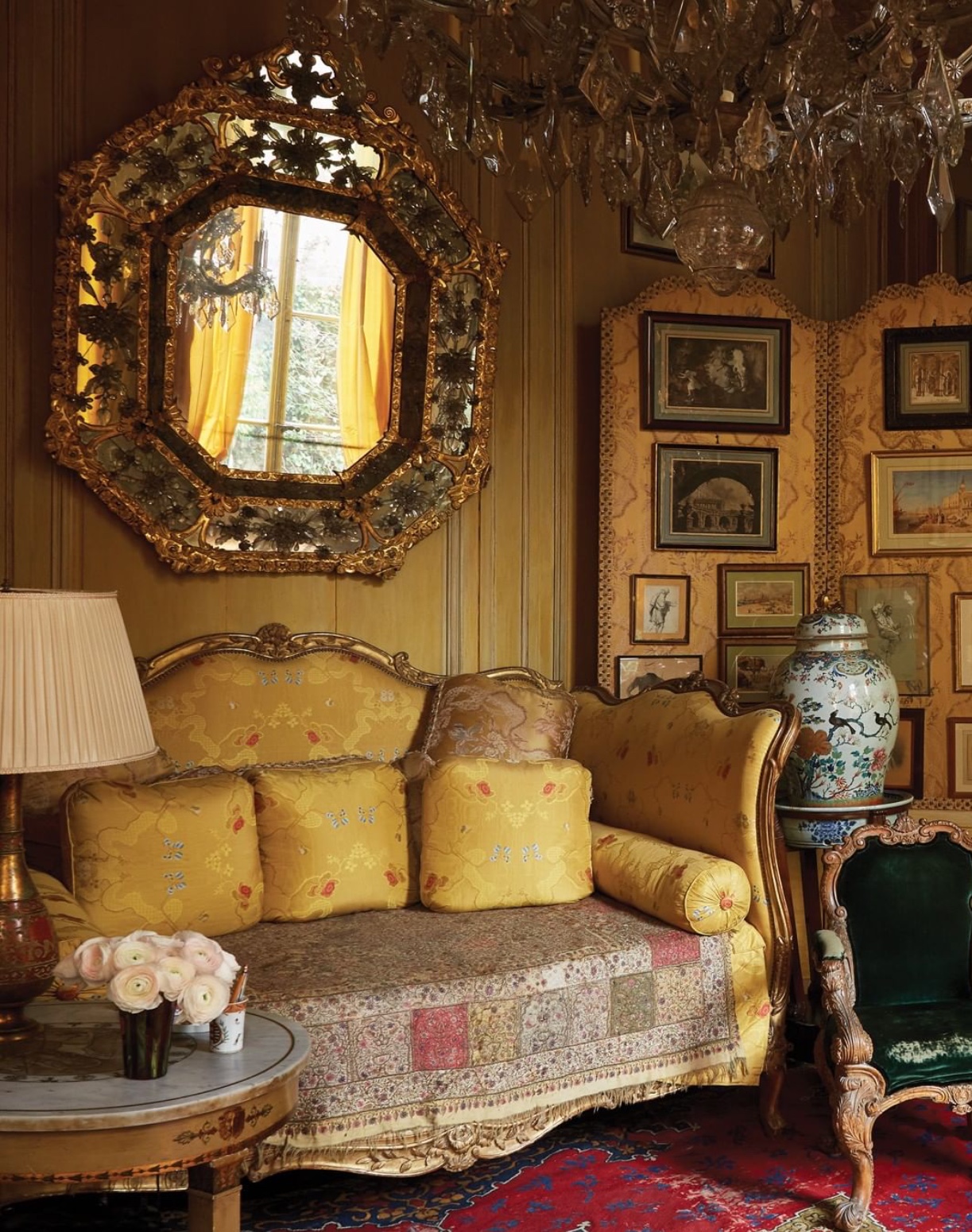 A Parisian home designed by Renzo Mongiardino in the 60s. 'Renzo Mongiardino, A Painterly Vision' Guido Taroni Photography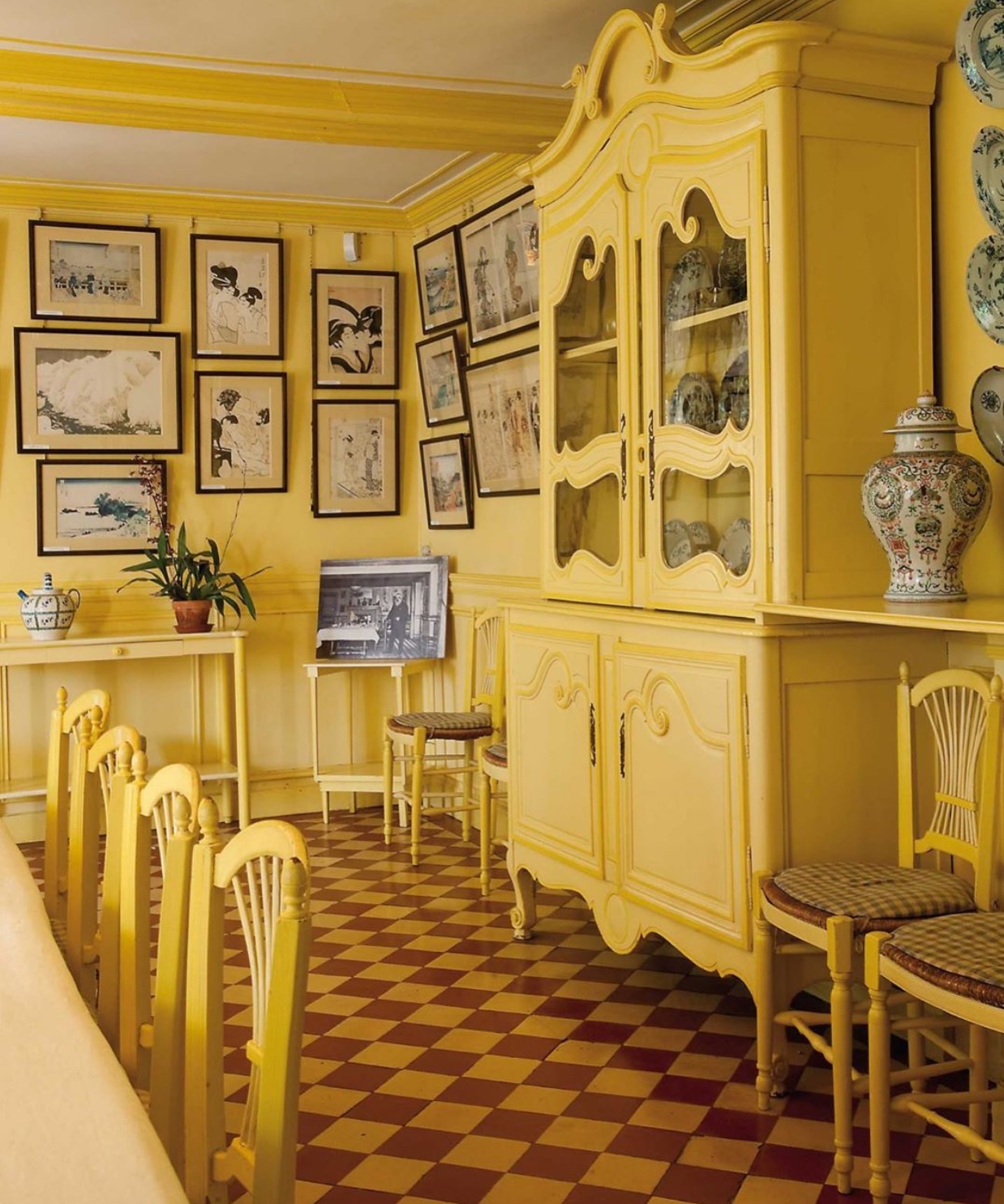 Monet's home in Giverny. Gianni Basso photography.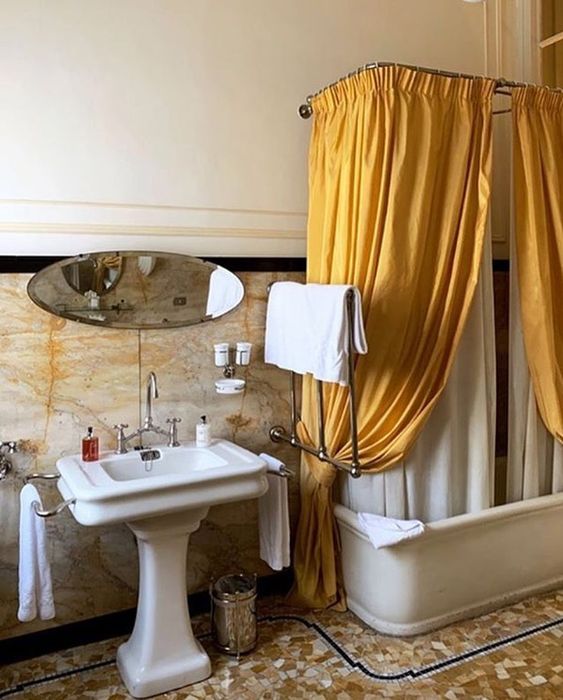 Divine bathroom at Hotel Locarno in Rome via Ash New York.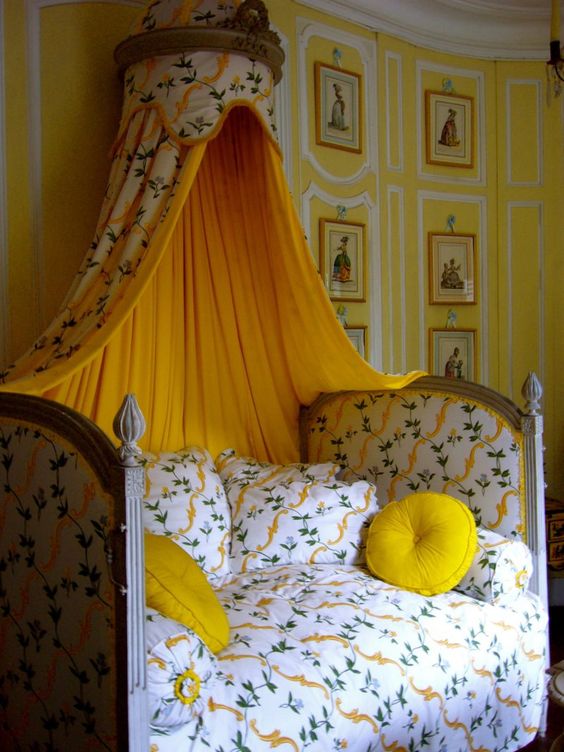 Chateau de Morsan. Normandy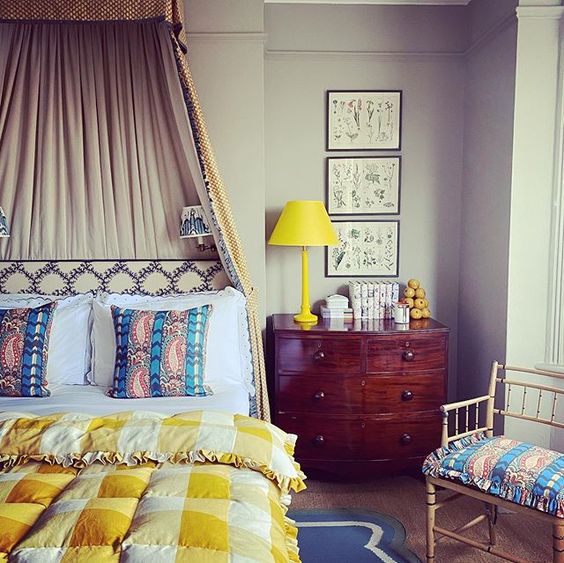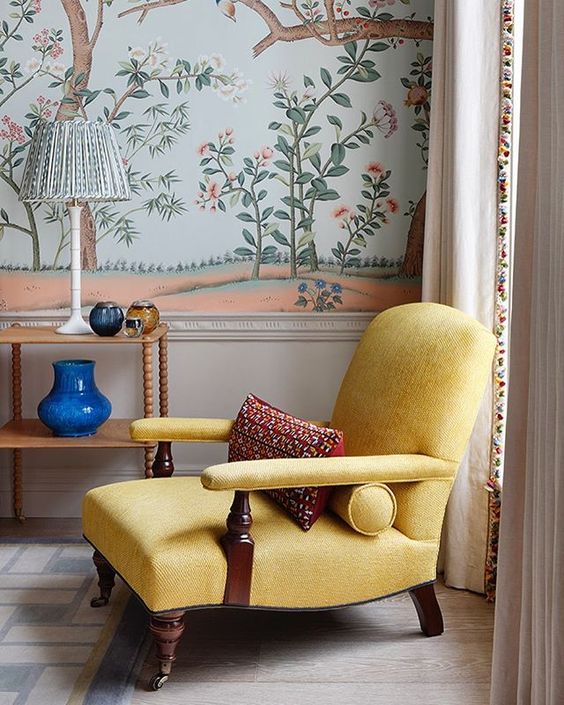 Salvesen Graham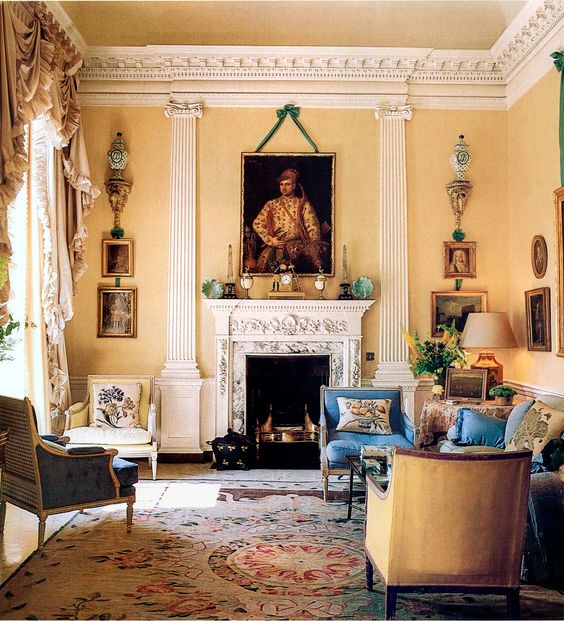 Evangeline and David Bruce London apartment decorated by John Fowler. Derry Moore photography.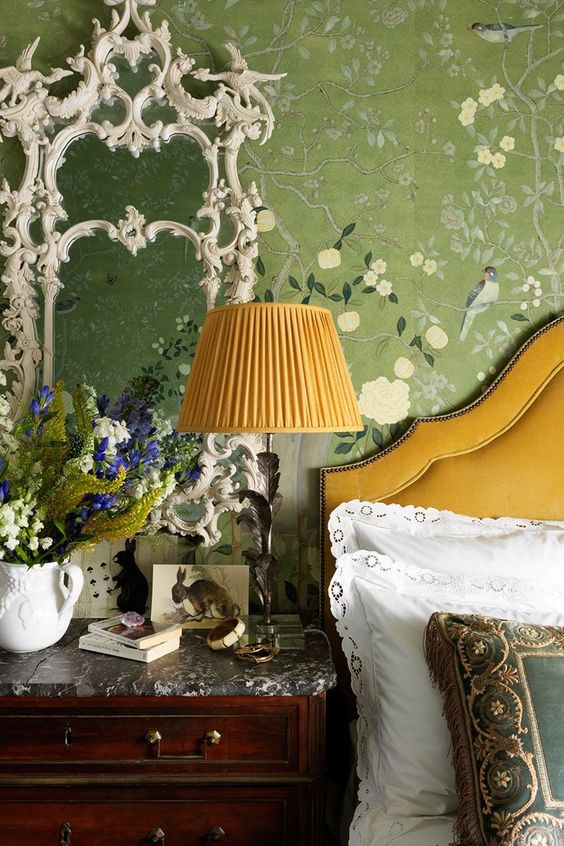 Hannah Cecil Gurney's London flat. House & Garden. Simon Upton photography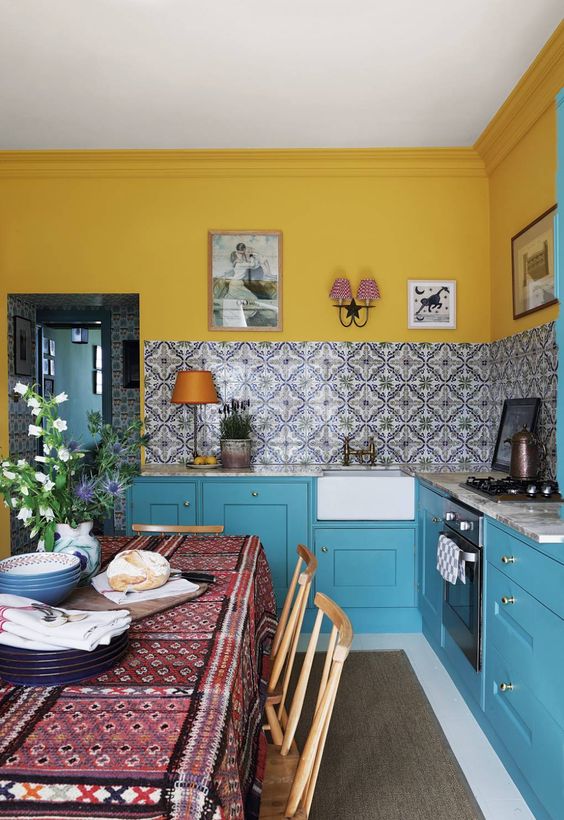 A kitchen in Edimburgh designed by Susan Deliss. House & Garden. Elsa Young Photography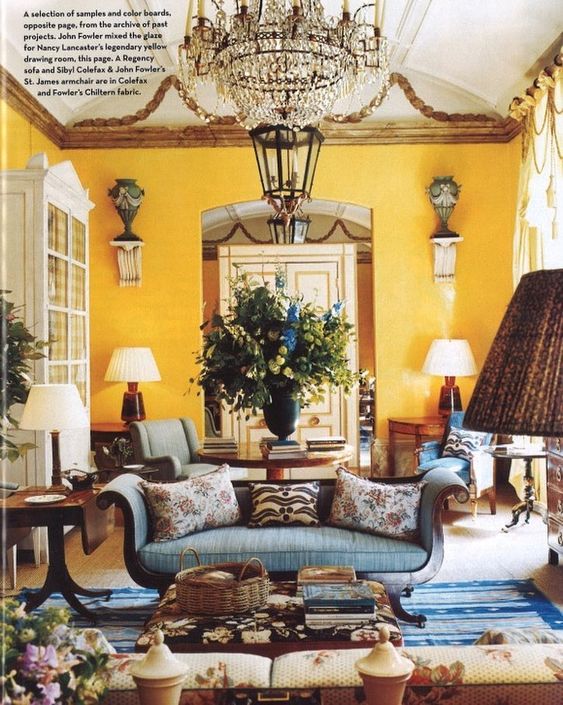 Colefax & Fowler fabulous Yellow Room photographed by Oberto Gili for American House & Garden, 2005.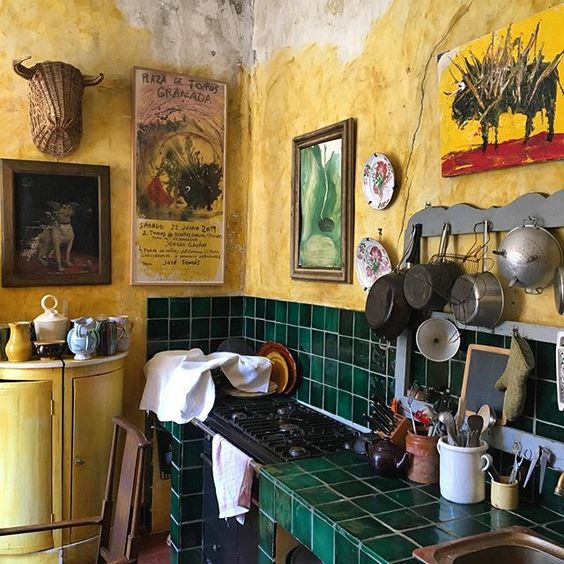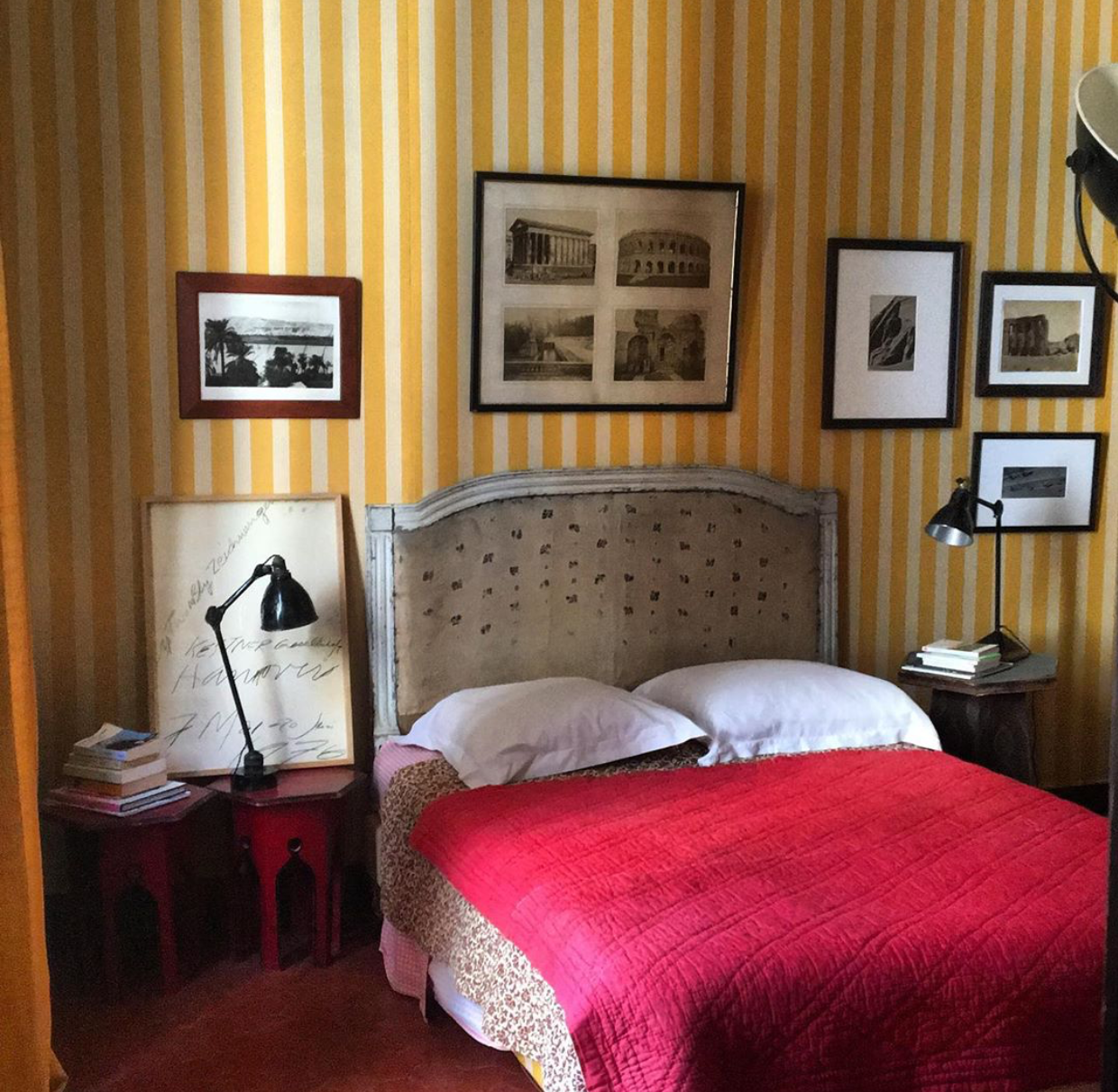 Francois Halard Arles home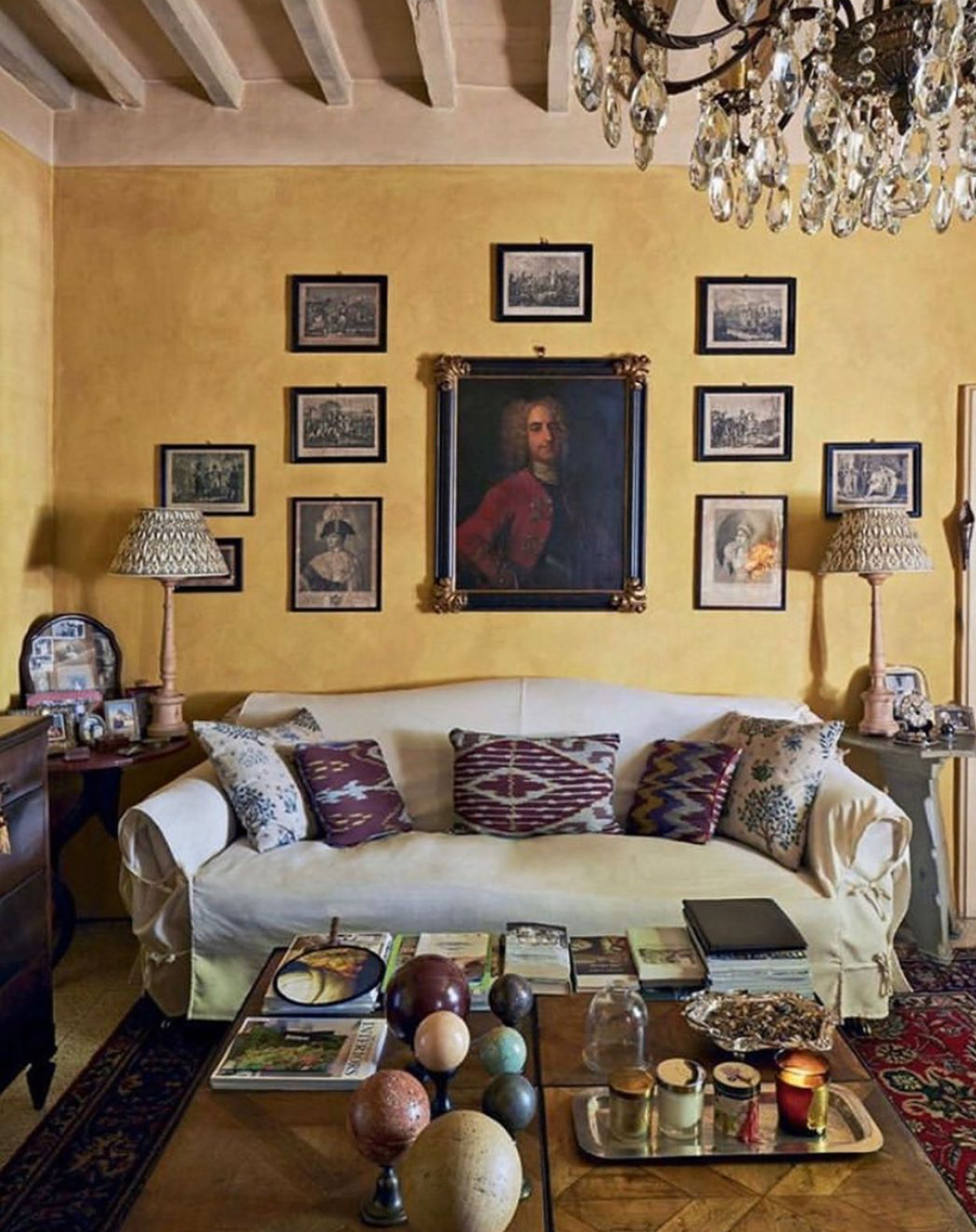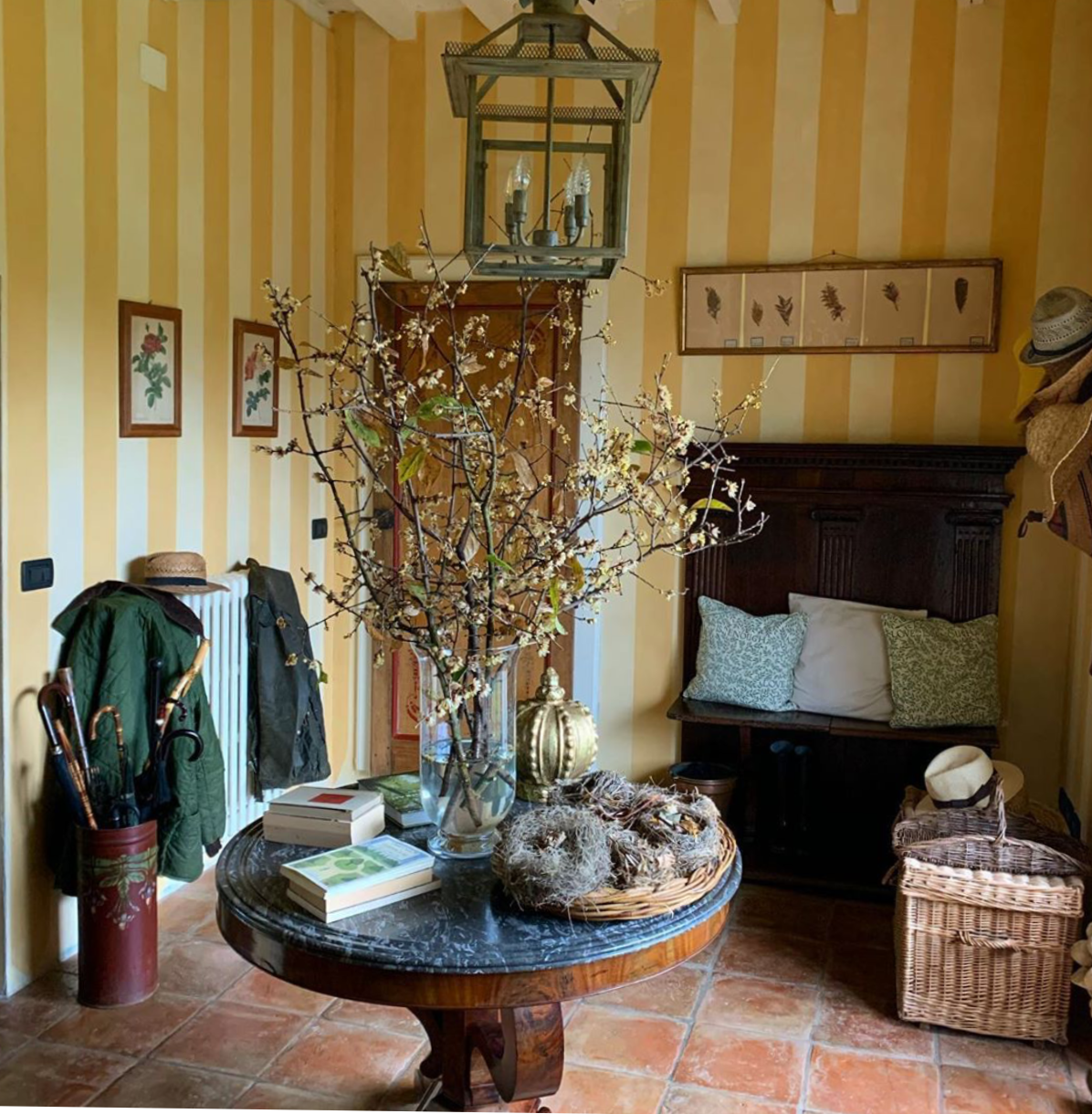 Gianmatteo Malchiodi Italian home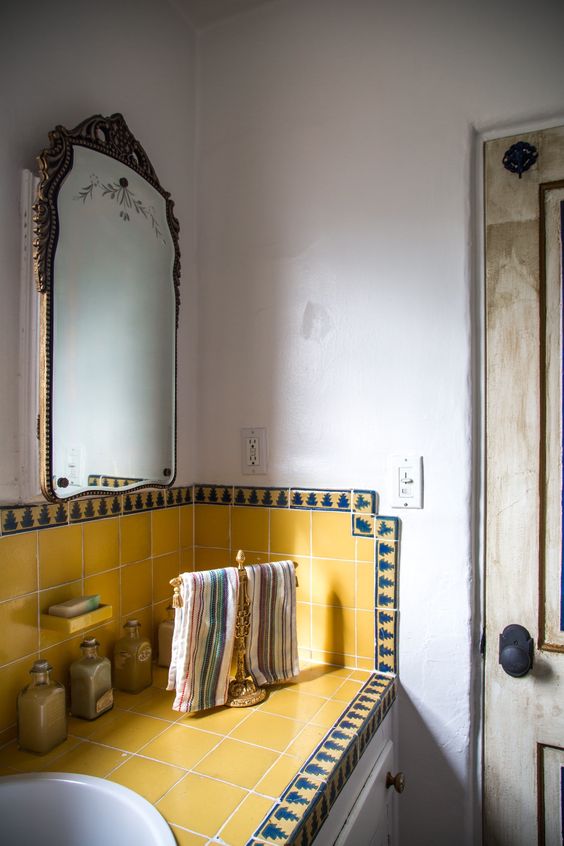 Jennifer Laskey and Hunter Hall California home. Apartment Therapy.  Bethany Nauert photography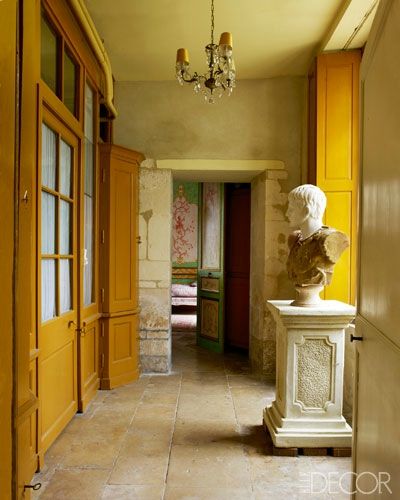 Gerard Tremolet Normandy Home. Elle Decor. Simon Upton Photography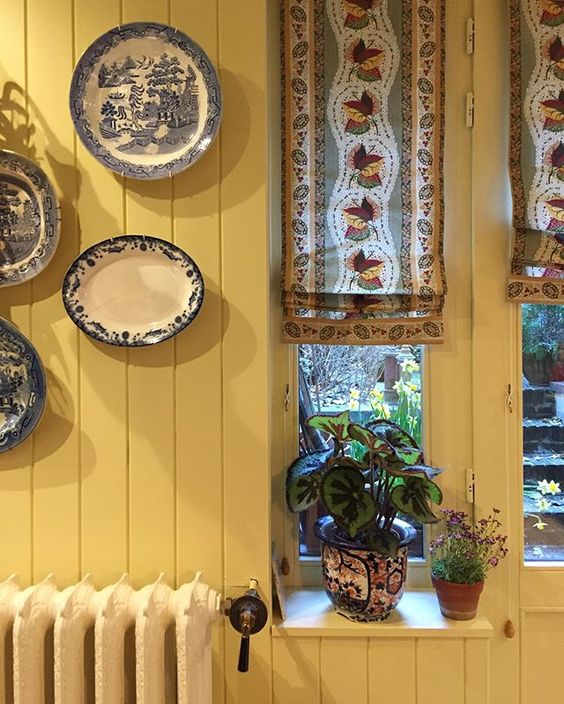 Julien Devergnies Brussels home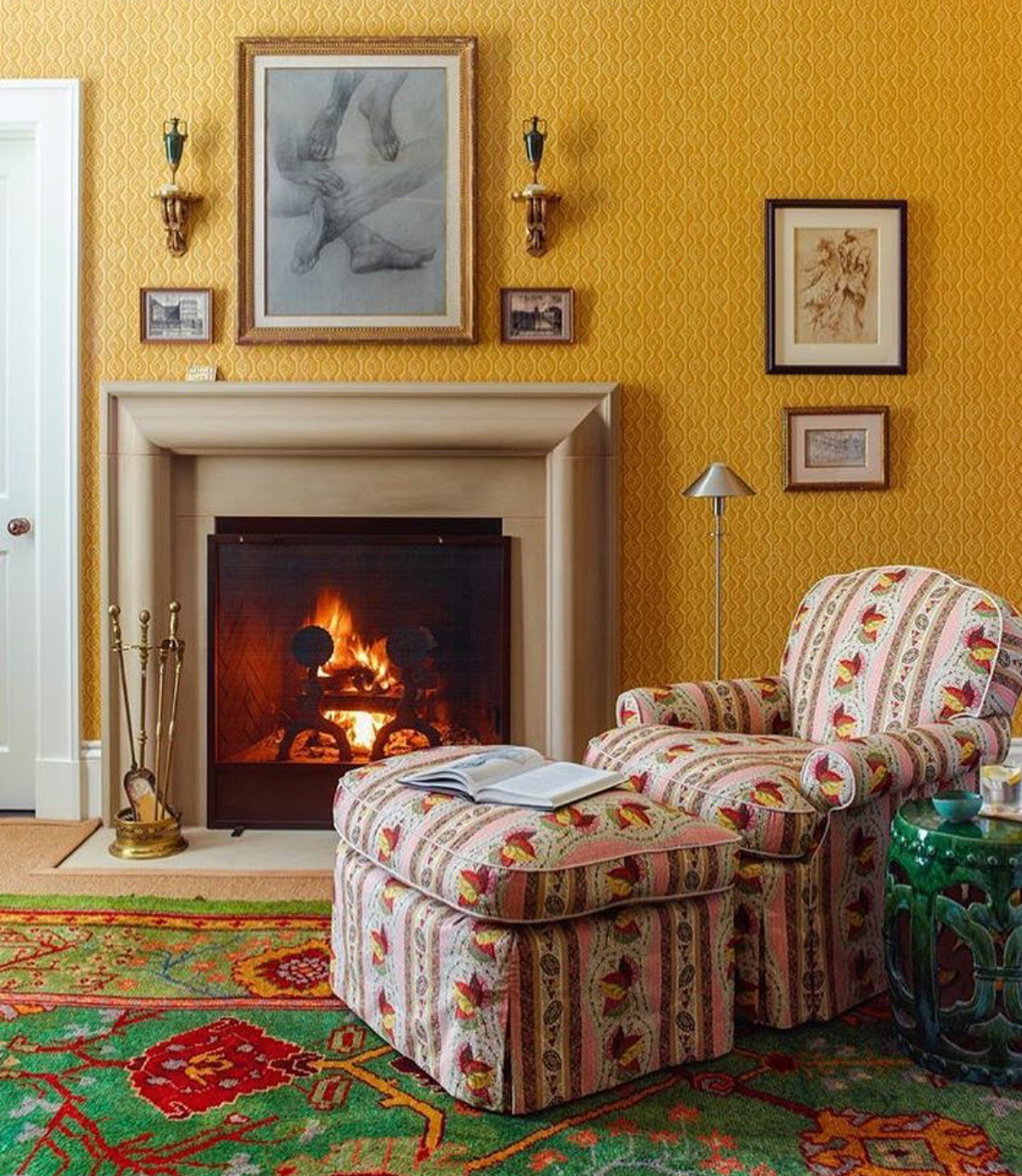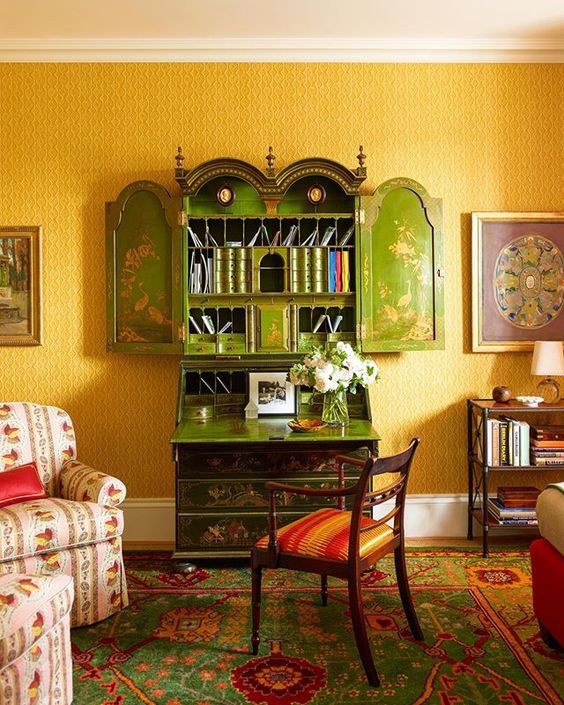 Peter Pennoyer and Katie Ridder Hudson Valley home. On the walls, Blithfield's small damask wallpaper and chairs upholstered in 'Casse -Noisette fabric by Decors Babares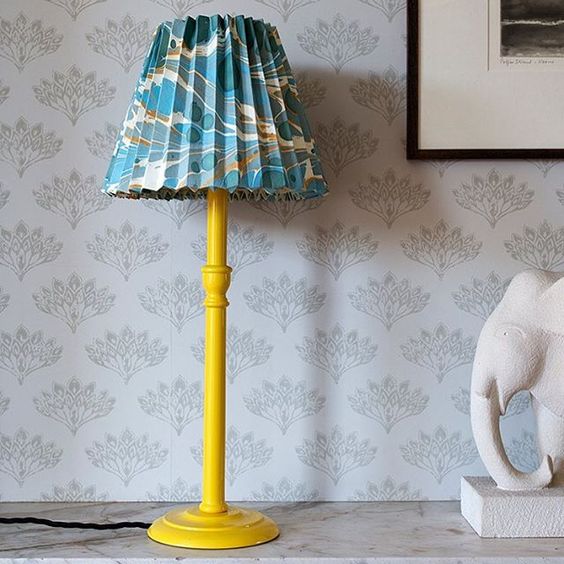 Rosi de Ruig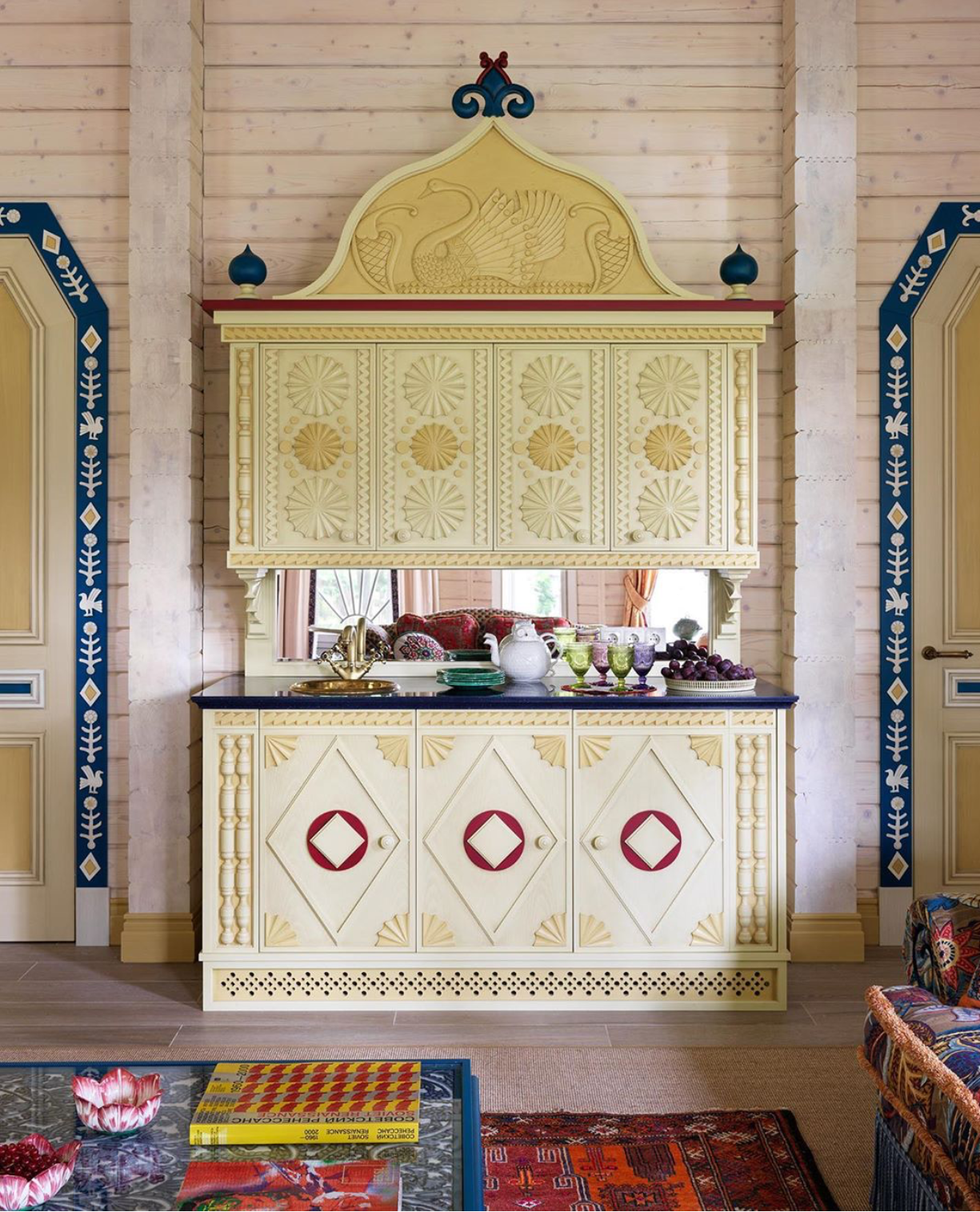 A traditional Russian bath house by Kirill Istomin featured in Elle Decor. Stephan Juliard photography.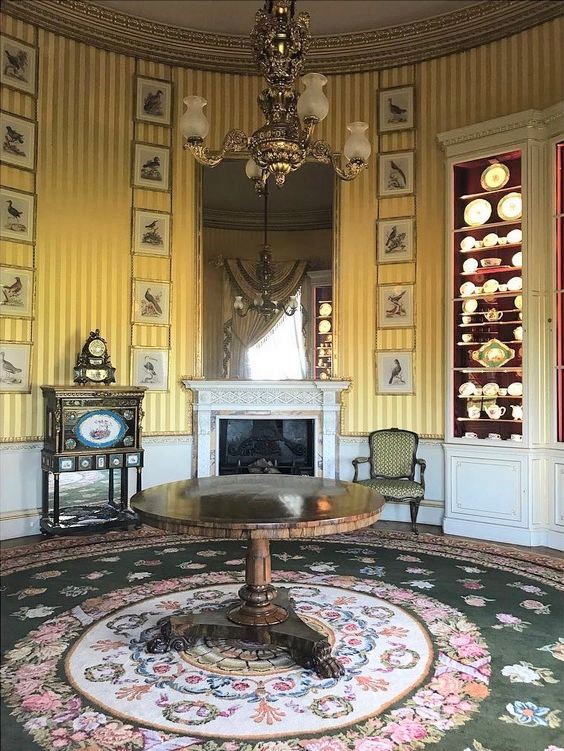 The Card Room at Goodwood House where the Sevres collection is displayed. Via James Peill@gooodwood_curator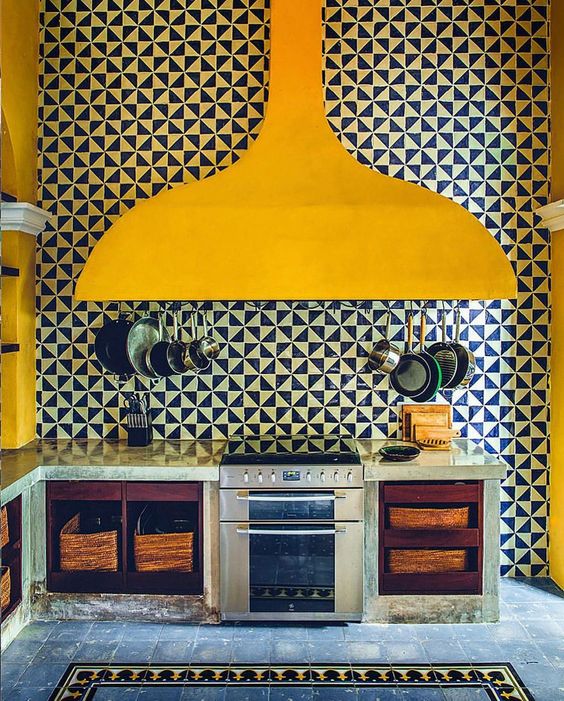 Bright Yellow on black and white tiles in a kitchen in Merida, Mexico, photographed by Matthieu Salvaing for Cabana Magazine.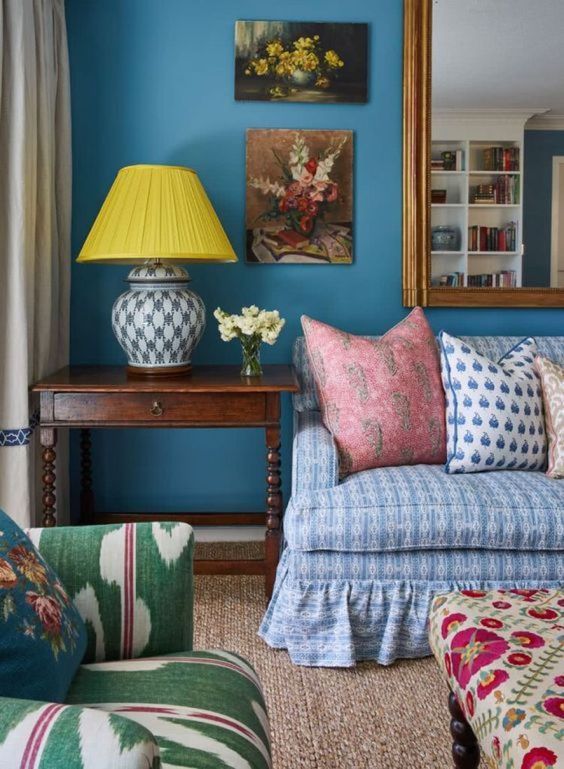 Anna Spiro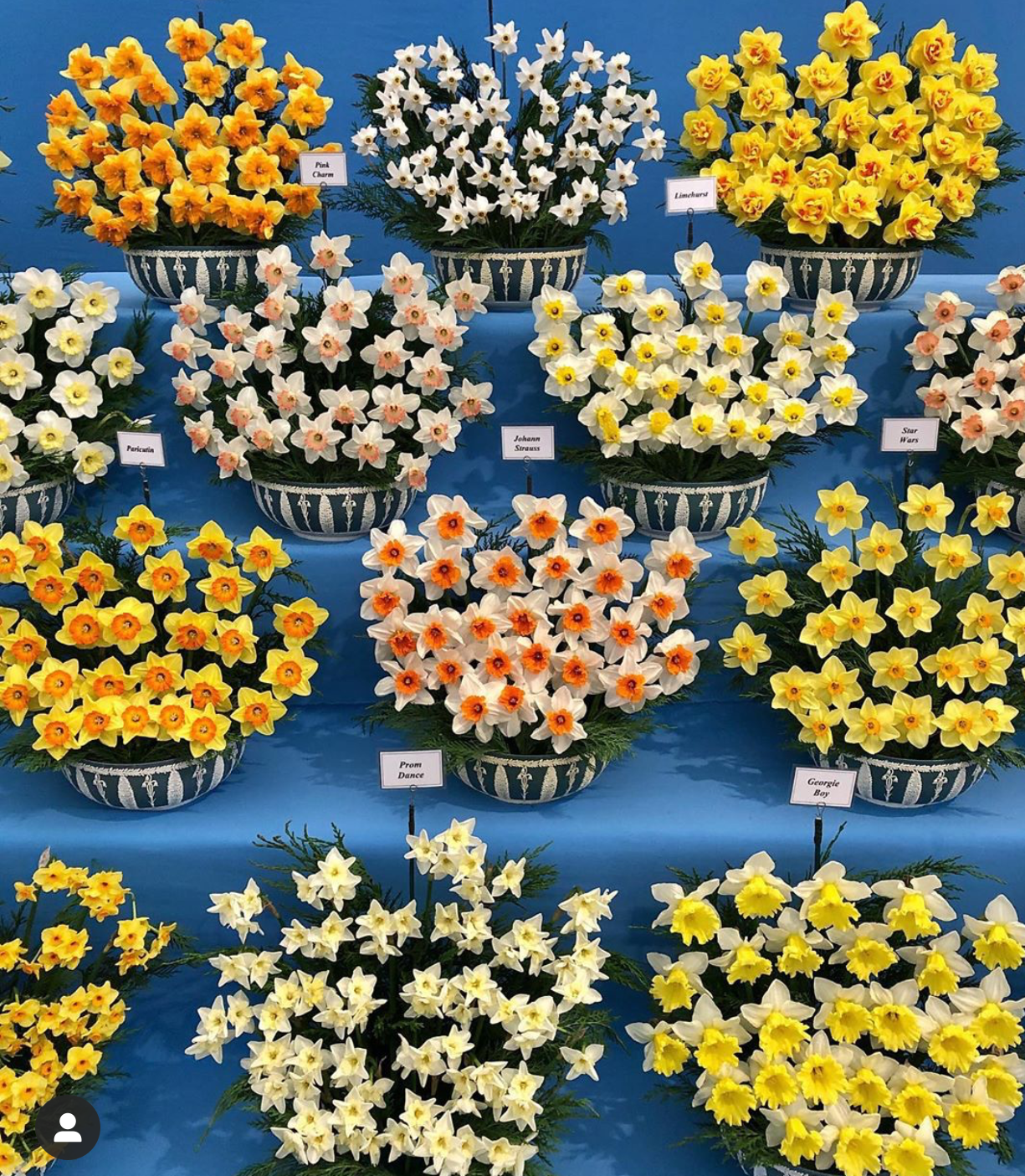 Daffodils at Chelsea Flower Show via Alexander Hoyle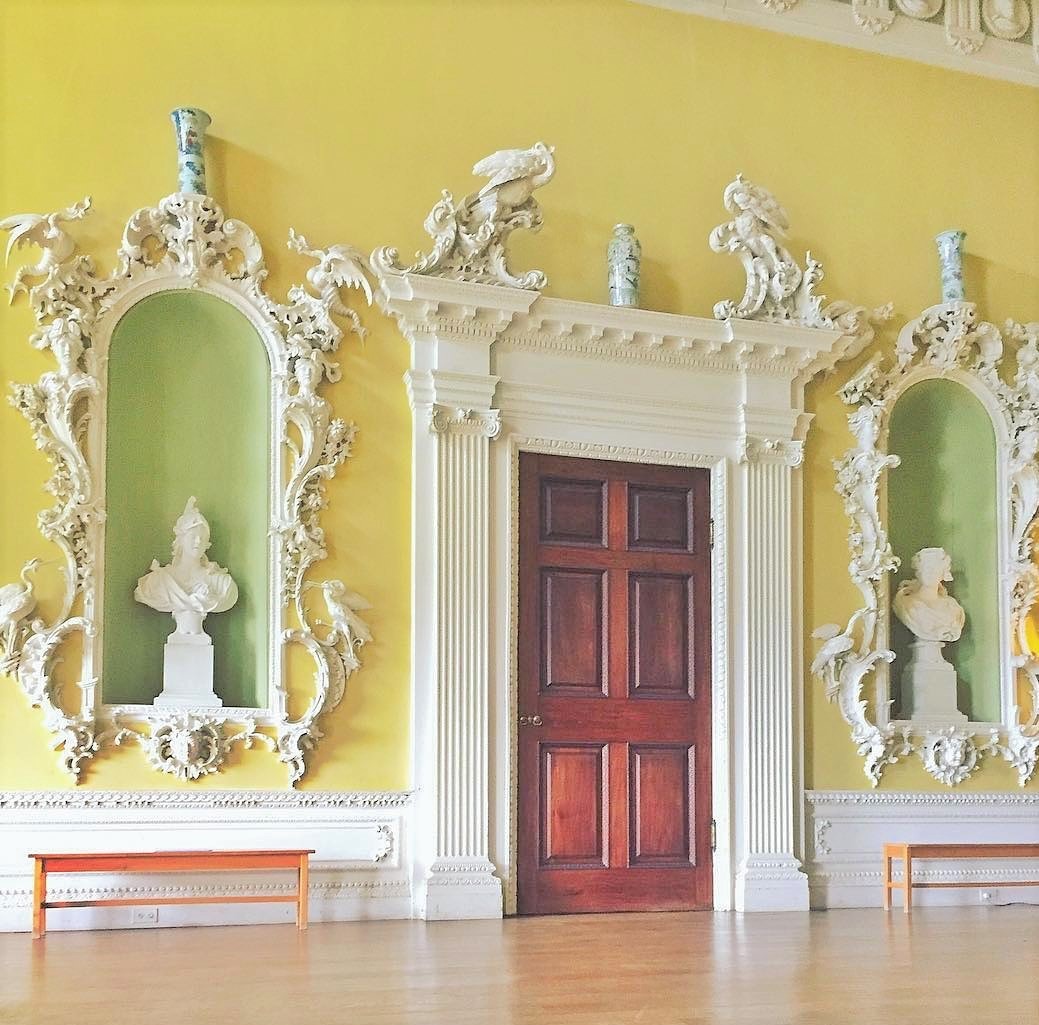 Claydon House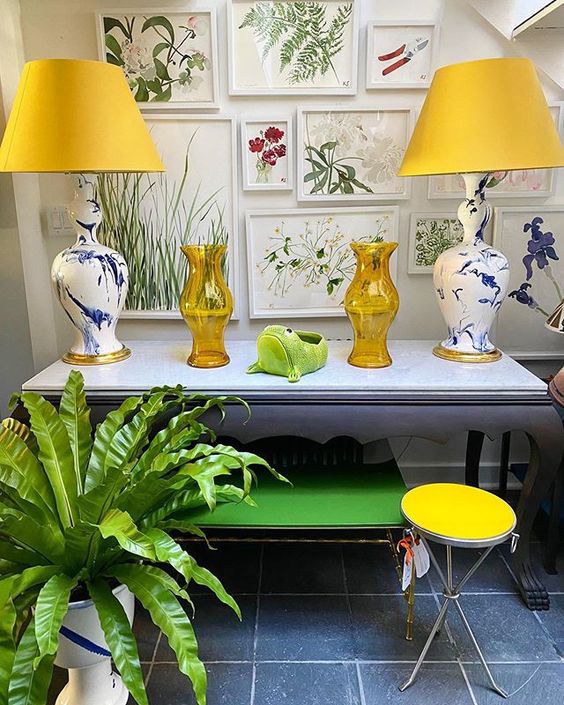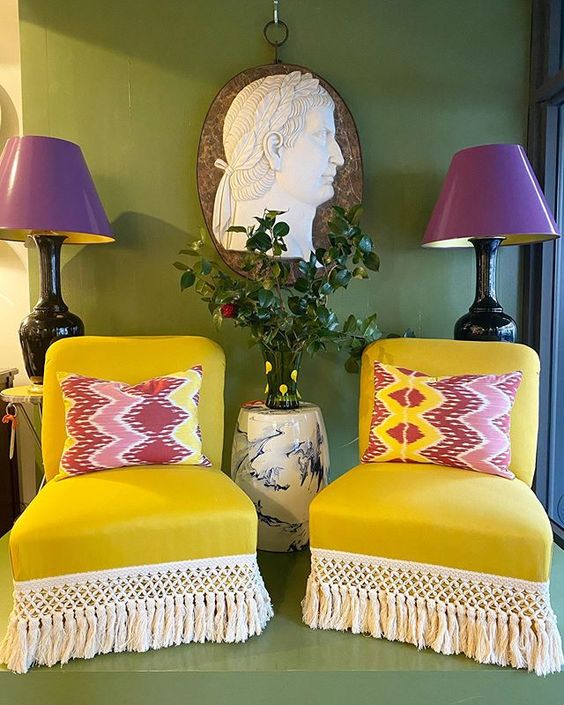 The colourful KRB store in New York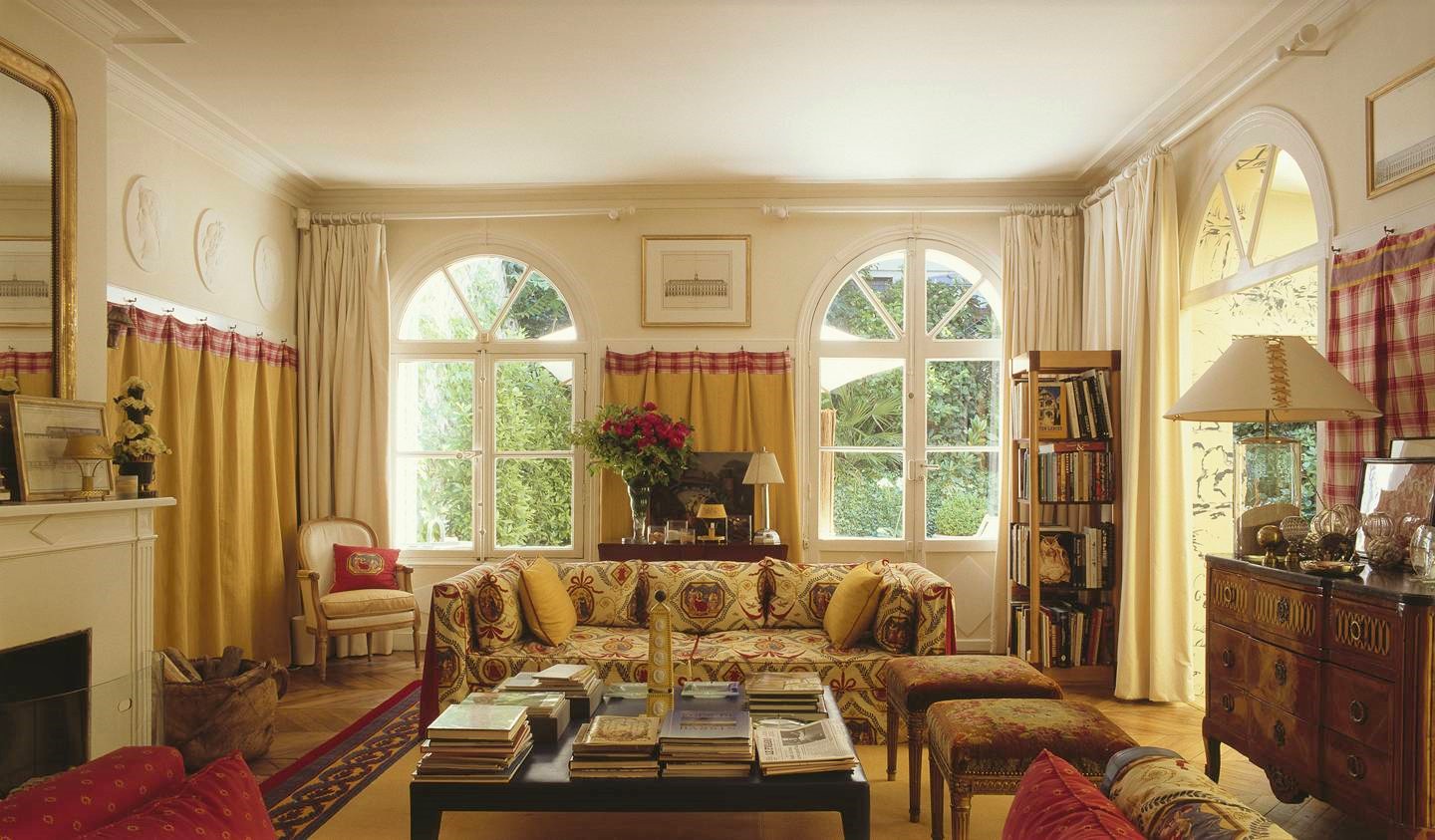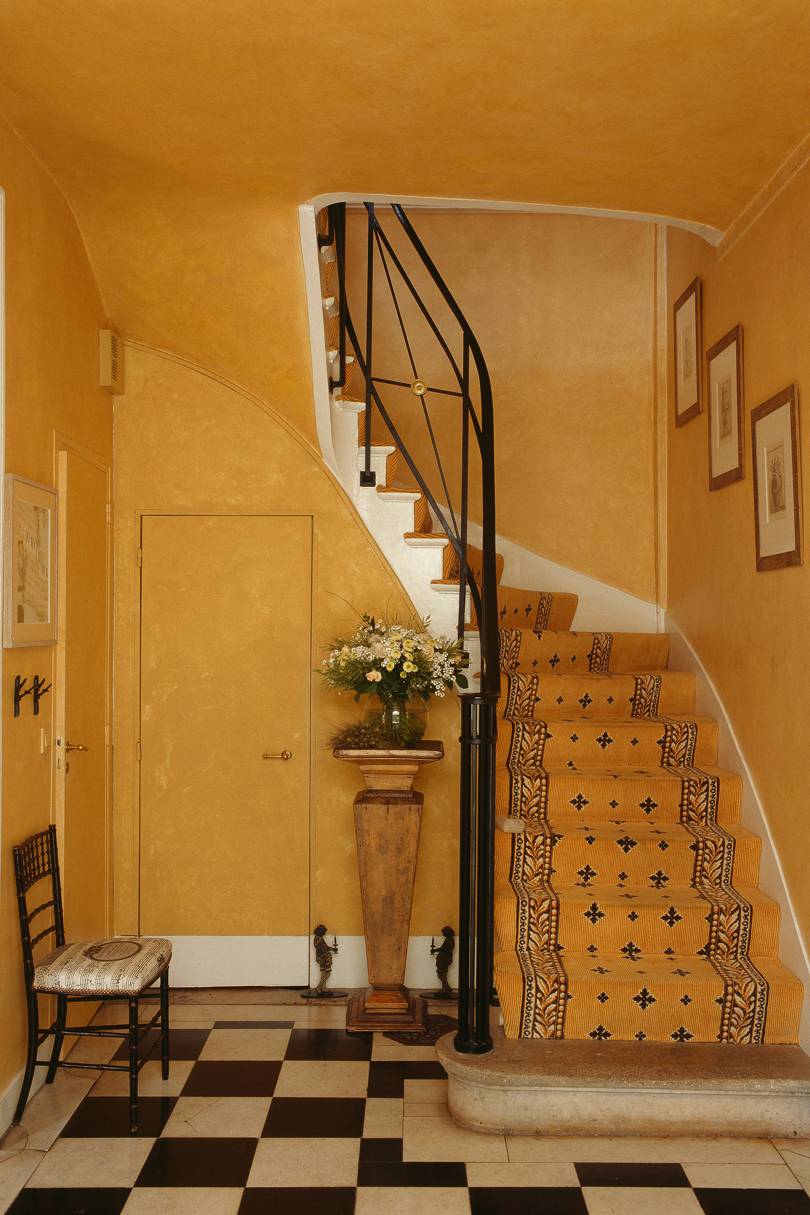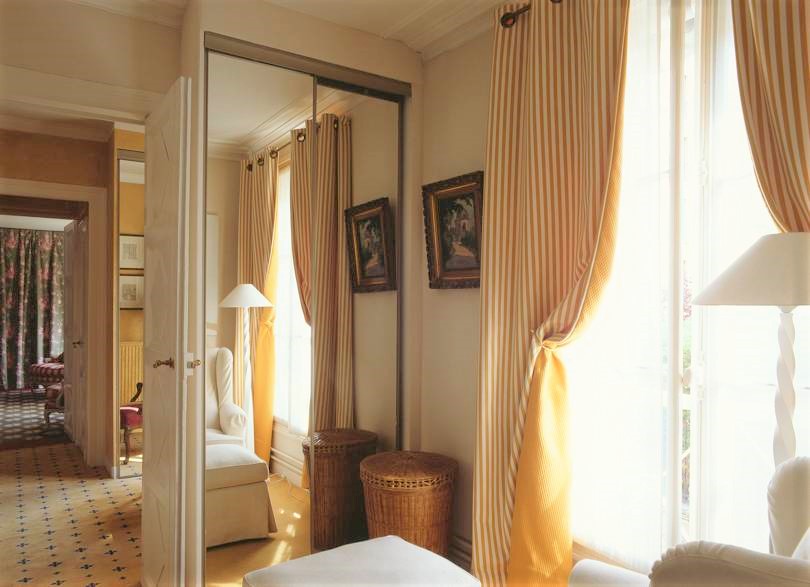 Patrick Frey's eighteenth-century house in Paris featured in House & Garden in 1994. Simon Skyes photography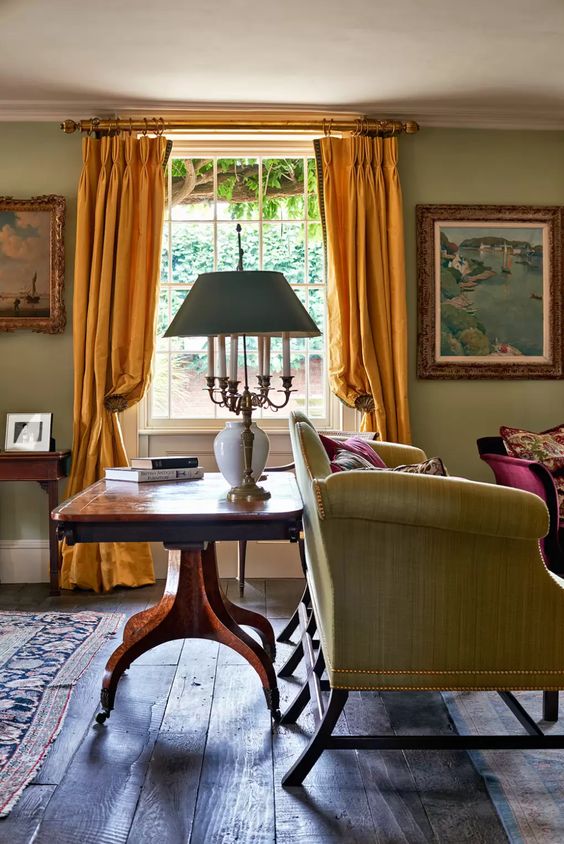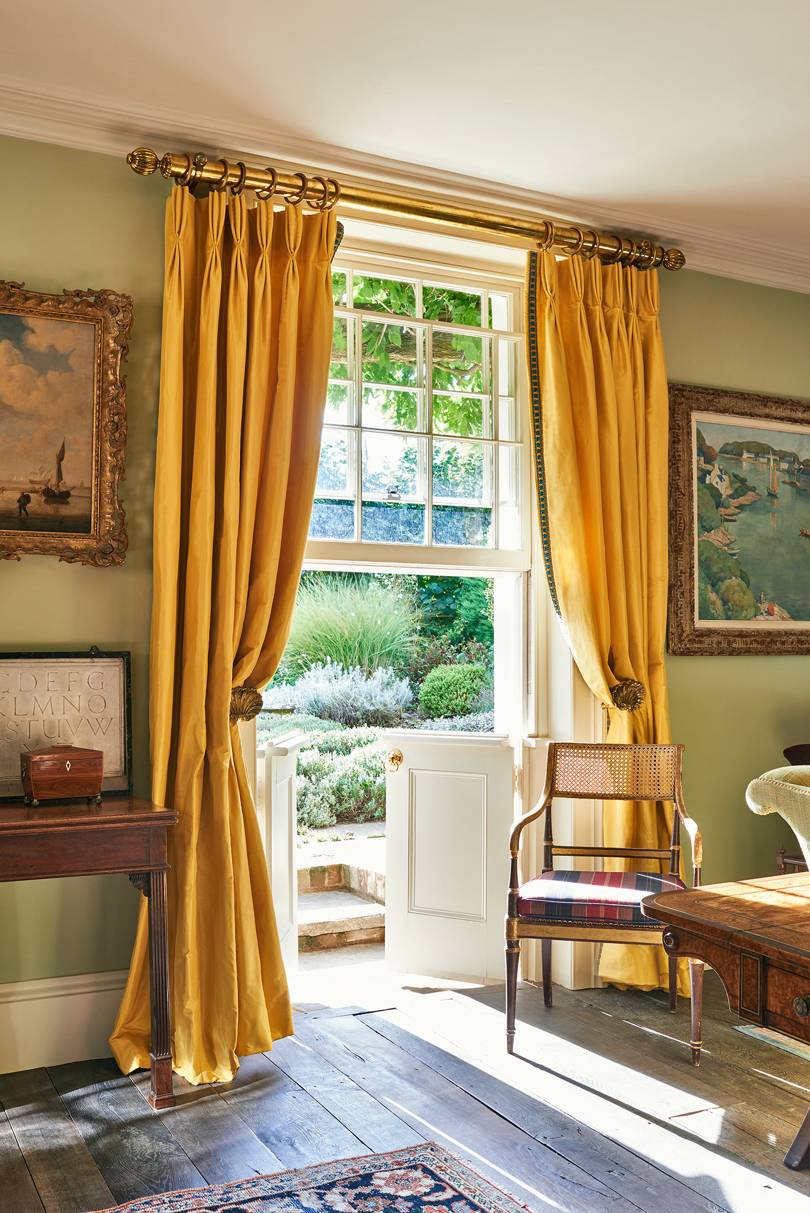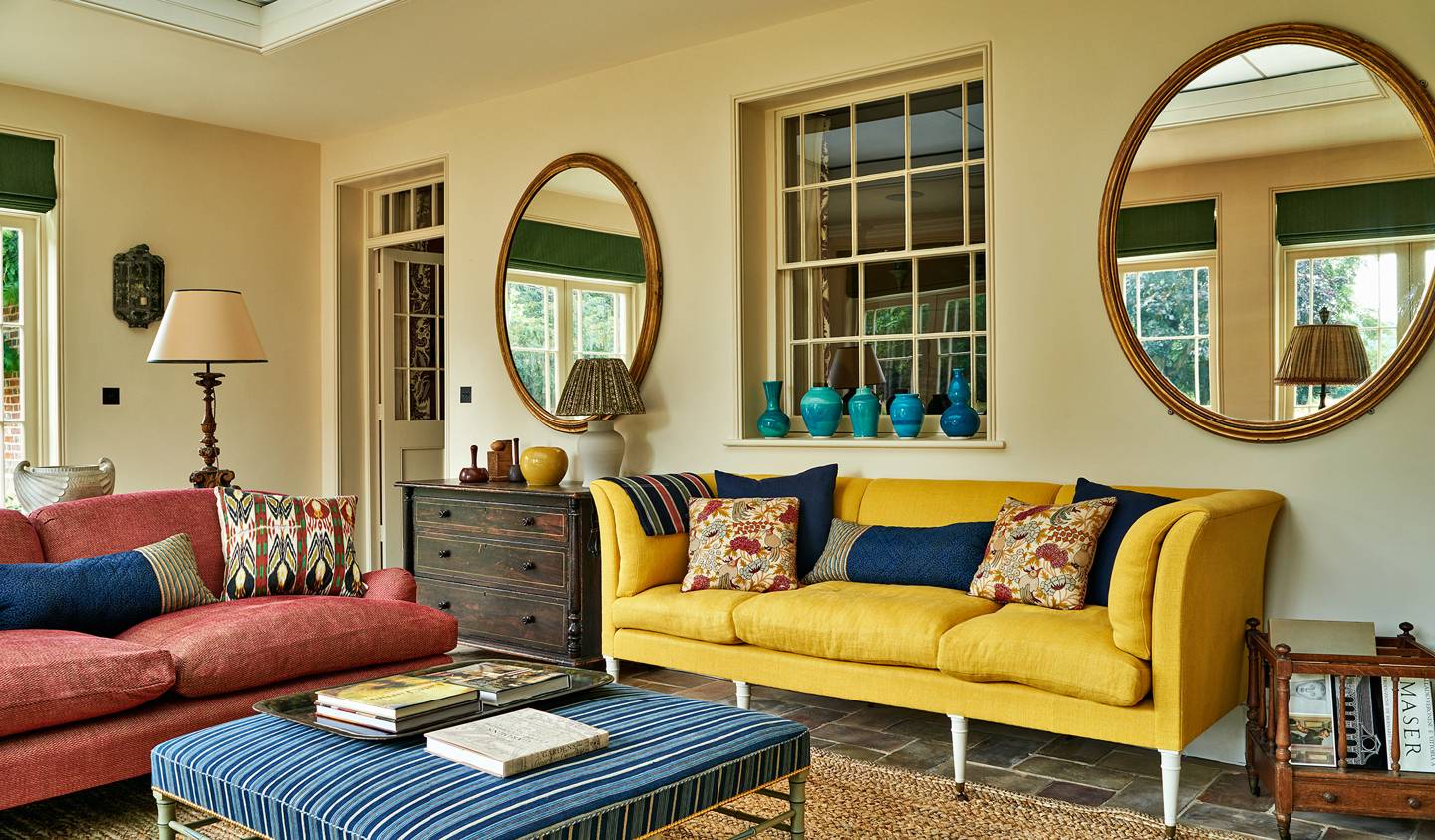 A 17th-century farmhouse decorated Max Rollitt, House & Garden, Tom Mannion photography