The second part of this blog post is all about fabrics and trimmings – two of my favourite things! I'm sharing the rest of the very helpful information that Emma Stewart has shared with me. I hope you have enjoyed this little curtain masterclass – I certainly did!
Finding the right fabric for your curtains
I would be hard pushed to think of a material I don't love – they nearly all have a place. My favourite part of selecting fabrics is feasting on the amazing array of fabric houses producing exquisitely produced fabrics. Doyennes of this industry Sybil Colefax and Jean Monro are synonymous with crisp 100% cotton chintz prints that can take up to 180 separate hand blocks per pattern repeat. The cotton chintz holds the dyes well and also its shape making for intricate valances or just a simple long drop to show the incredible designs and how the same pattern printed on a linen backcloth can seem so different is testament to different fabric's qualities.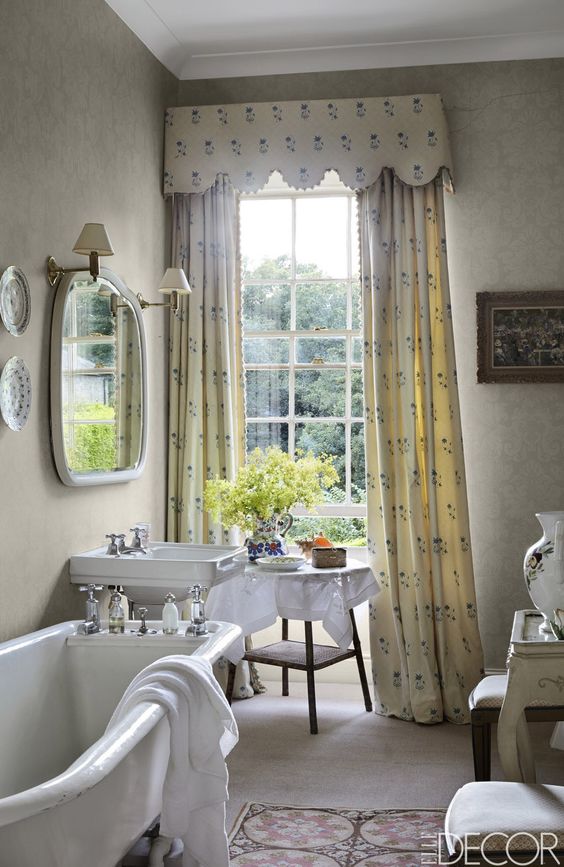 Penny Morrison bathroom in her Welsh Country House with Colefax and Fowler curtains. Elle Decor. Photography by Miguel Flores Vianna.
How a fabric will fall and drape is the most important part …. will it do what you want?! Discovering this is a huge part of the selection process and most companies will offer a large returnable sample that you can manipulate into folds showing how it will react.
Asides from the fun aspect of choosing the colour and style there are important things to consider for practicality; will it withstand the UV rays? (avoid silk in direct sunlight unless using a good UV filter film), moisture within a room? (natural fabrics will expand and contract throughout the year with central heating and atmospheric humidity).
Curtain makers worth their salt will be able to wrangle a half drop pattern repeat and also match up the pattern on seams so they are almost undetectable but this can be a bit of a problem with some hand-blocked designs that can run out across the width, making the match impossible. The only fabric I would never recommend is one that isn't fire retardant for upholstery or a commercial situation. The rest I can't wait to work with!I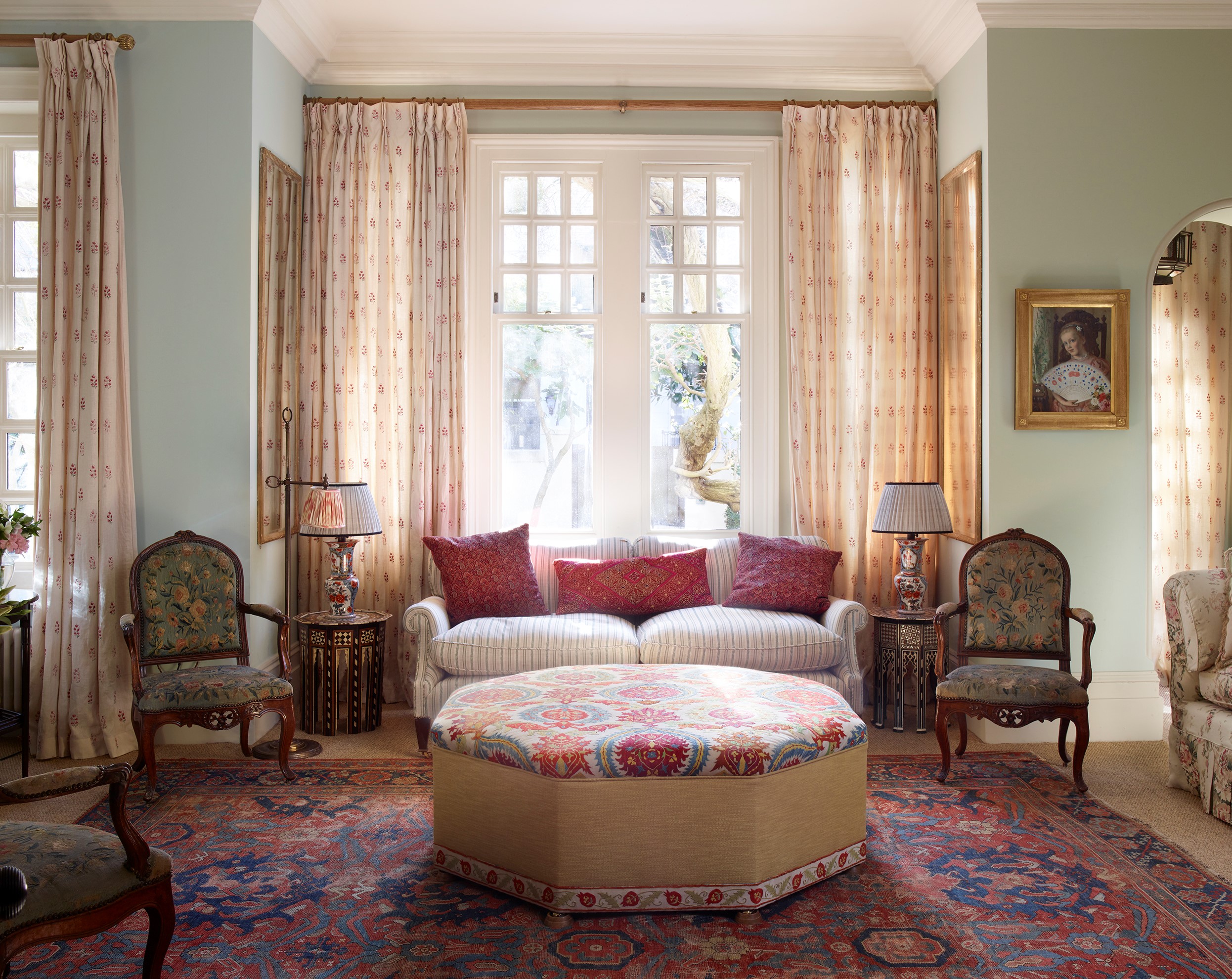 Kensington home by Robert Kime
It's what look and feel you want … that's all. For a light and breezy, relaxed but beautiful style evoking a natural impression I would head to Inchyra who have a wonderful aged linen collection. I have also used textiles that I have bought directly from India which can be an inexpensive option. The fine muslin print and kantha quilts make wonderful curtains but beware that they do tend to fade in sunlight but I have been known to try to give fabrics some 'age' by facing UV lights on them or washing them with pebbles with varying effects.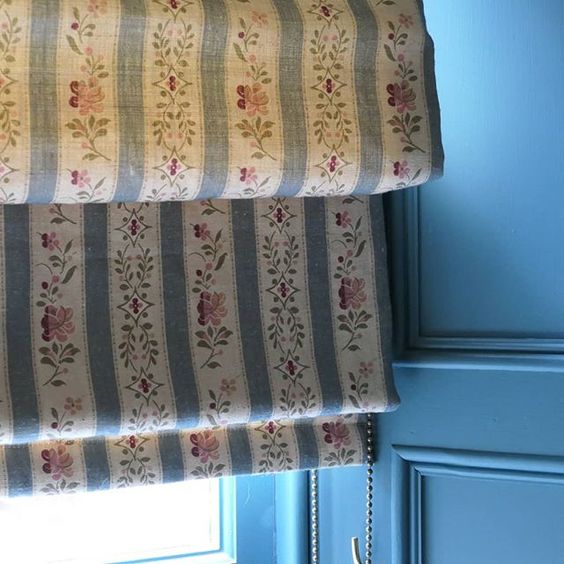 Beauclerc Stripe linen by Inchyra textiles
There are companies offering extremely low priced fabrics online which are tempting if budget is key. I would suggest checking the fabric thoroughly (with a light behind where possible) as the quality control may be lacking at the site of origin. They may have different levels of acceptability 'tolerance' so do check the terms and conditions regarding returns and don't cut the fabric until you have checked it!
For drama and statement then a large scale pattern such as Soane "Tendril Vine" which can be printed on different backcloths or Hawkeswood by Teyssier which is inspired by an 18th-century flamestitch and is simply wonderful used as curtains and upholstery. Flora Soames prints are a go too for clever colour pairings and thoughtful patterns inspired by her collections of antique textiles.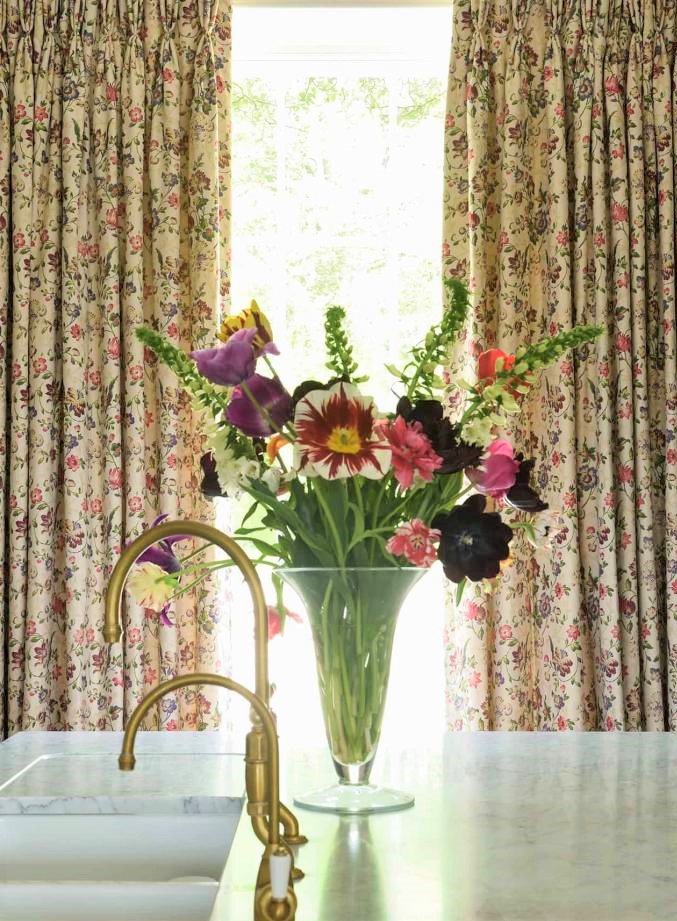 Flora Soames's Enid Garland fabric
For an uplifting boost to any home Molly Mahon's designs are essential. All of the cloths used are super quality and a delight to work with.
It is so hard to choose a favourite as we are extremely lucky to have so many homegrown talents producing heavenly fabrics so it is rather an open book …. you just need to be mindful that the fabric you select will drape or sit in the way you want so grab a sample and give it a work out!
Tips to choose the perfect trim
The trim is my favourite part! You can completely transform your fabric and curtains with a passementerie – the story can be changed entirely with a just a few inches of exquisite embroidery, tassels, braids fringes or frogging – it's quite  magical!
My tip is to be bold … but certain … there is a balance that you need to get … the trim maybe the hero element – so naturally your fabric needs to be quieter or if you want to 'finish' the edges – then look for a trim that compliments the colour and texture and won't fight with it.
I like to play with the trim samples – I'll tack my  choices on to a  fabric sample … walk away for a moment or two … and then make my decision when I walk back into the room … often my first choice goes out the window – if you'll pardon the pun!  The weight of a trimming can be quite something so ensure the fabric can cope with it and will not pull or pucker under the strain.
I always like to hand sew the trimmings on rather than using a machine as you can adjust the tension in the thread avoiding snags and dimples along the way. Samuel and Son's range is quite extraordinary and I am yet to be disappointed however if you want to get just the right shade Heritage trimmings will match yarns to your fabric and advise on best designs – an incredible service!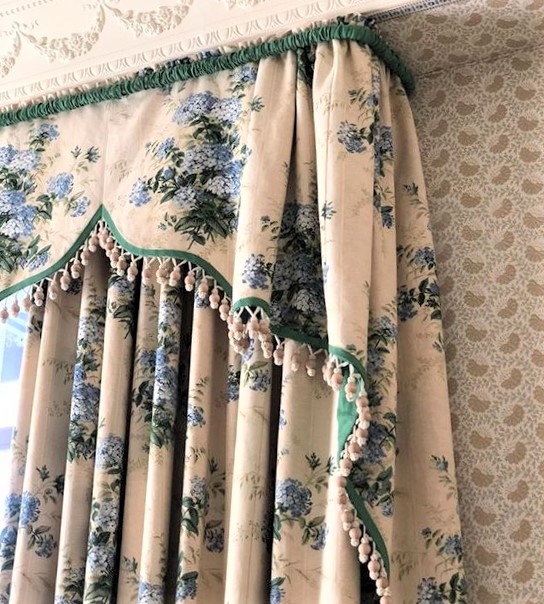 Kirill Istomin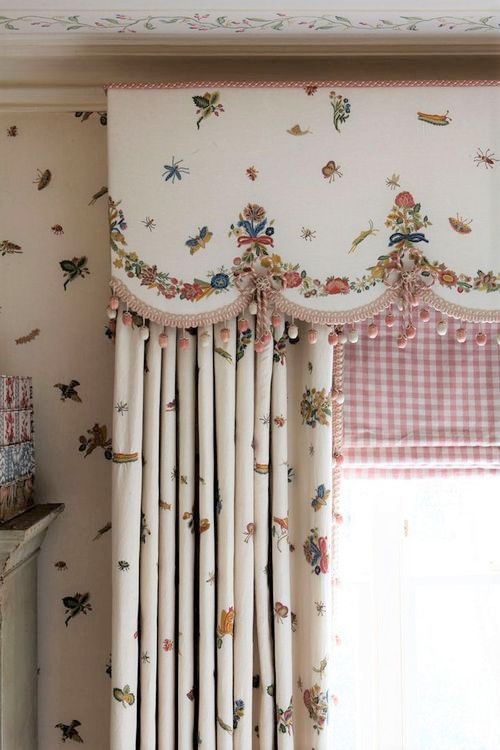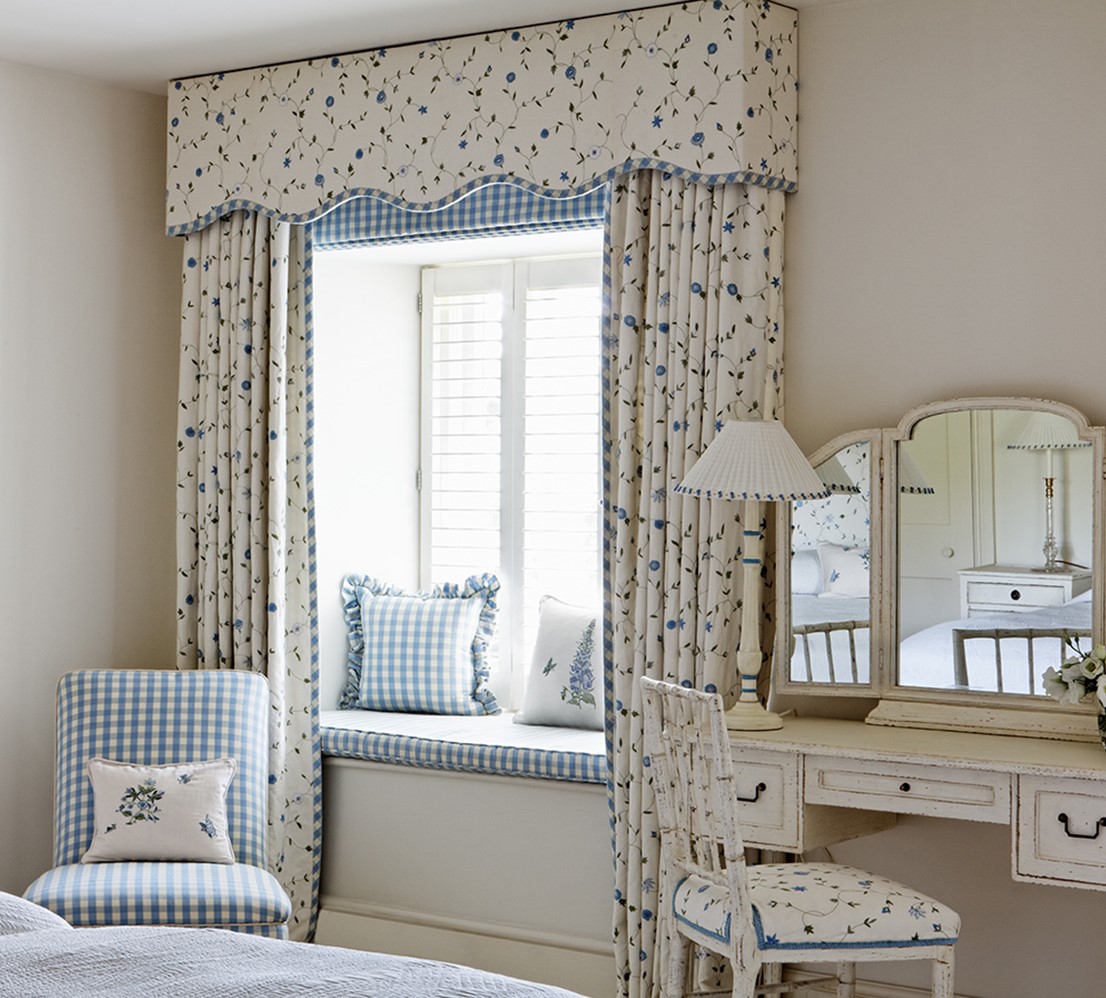 Alidad Ltd. You can read my article about 'The Best Decorating Lessons by Alidad' here.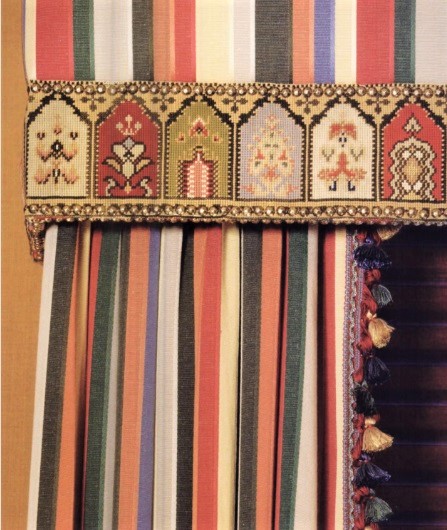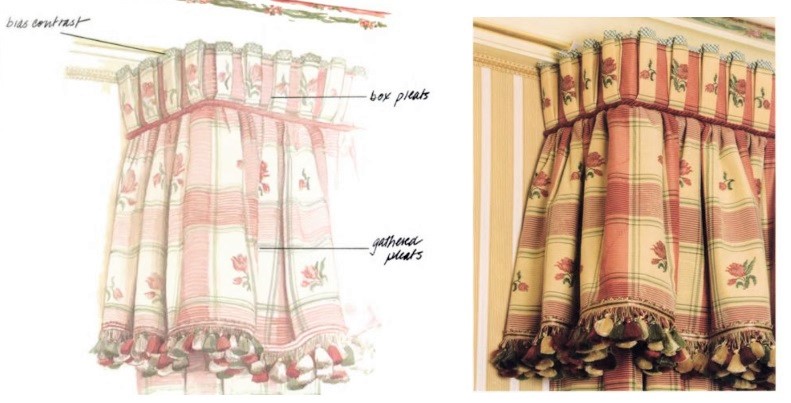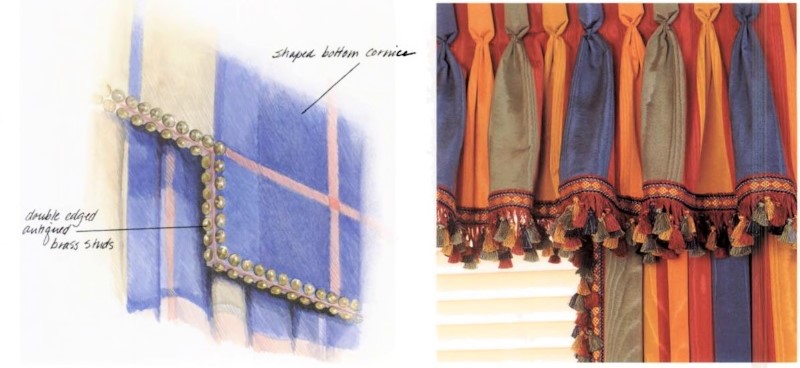 Window treatmens in different projects Bennet Weinstock. Images from the book 'Window Dressings: Beautiful Draperies & Curtains for the Home'  by Brian D. Coleman.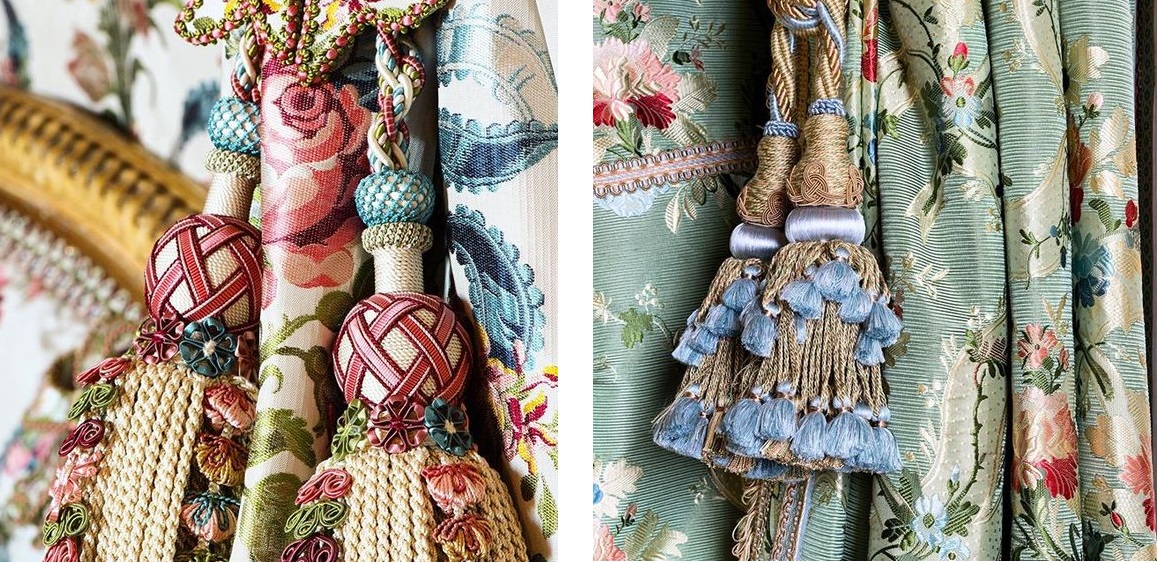 Passementerie at Chateau de Versailles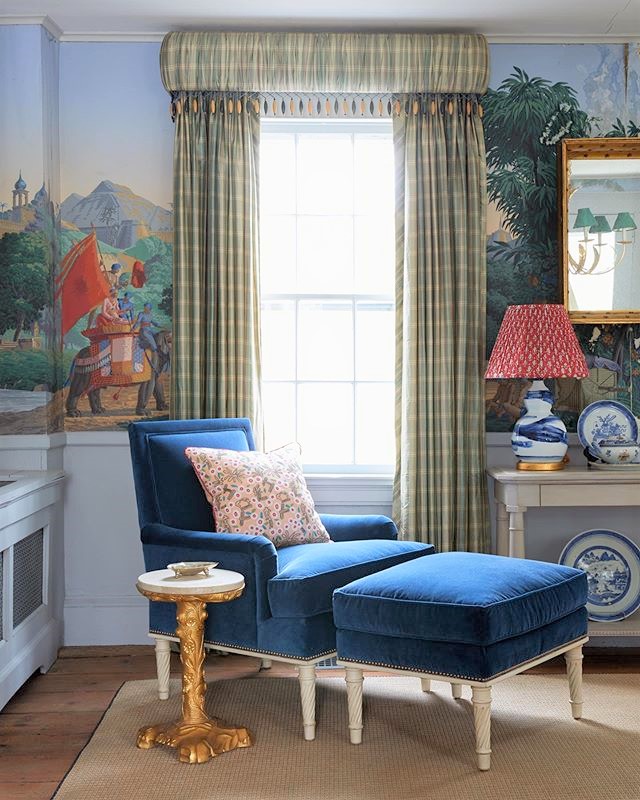 Bunny Williams Home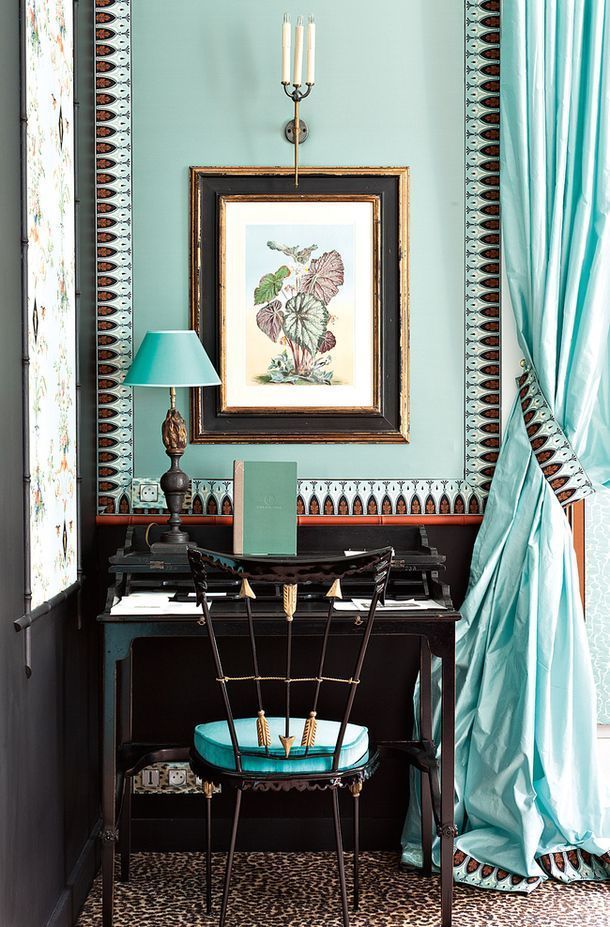 Madeleine Castaing-inspired suite at the St James hotel designed by Bambi Sloan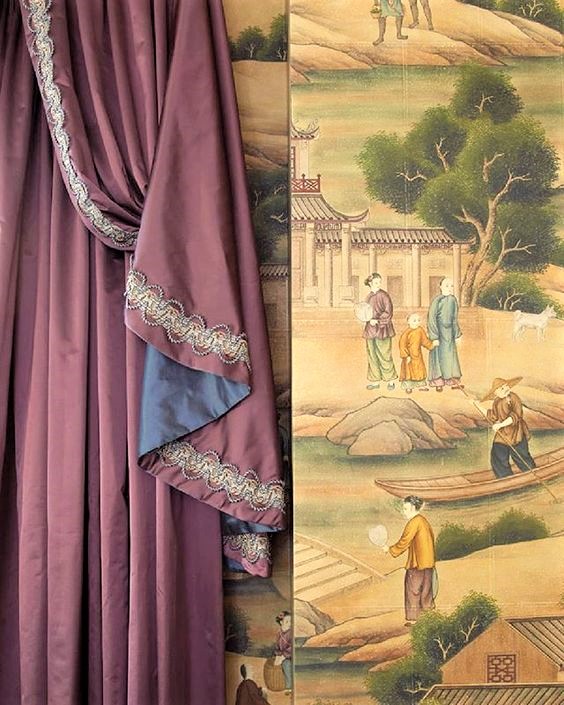 Alex Papachristidis NY living room