For the last couple of weeks, my Instagram feed has been inundated with a plethora of reds: cherry, crimson, burgundies…even someone mentioned to me 'Gloria, you love red!' and I really do! So I thought it would only be appropriate to keep this red momentum going and share some of my favourite red interiors on the blog. As Franco-American couturière Pauline  Trigère and fellow red aficionado used to say 'when you are feeling blue, think red'.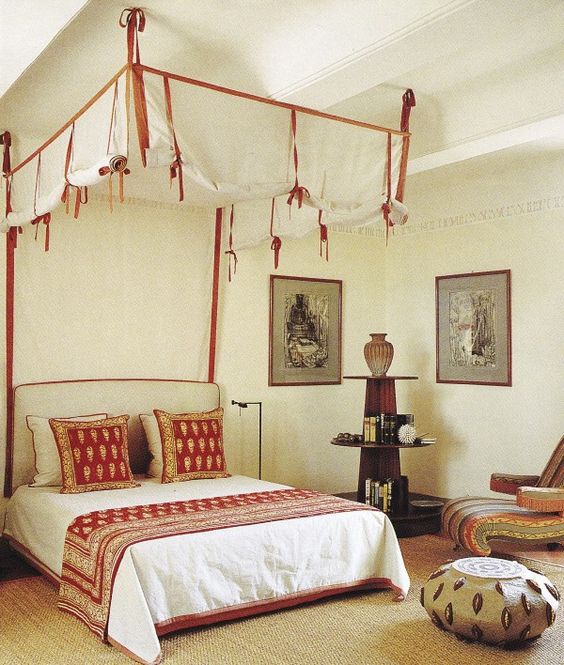 Betty and François Catroux's 16th-century farmhouse, Les Ramades, photo by Tim Clinch for House & Garden.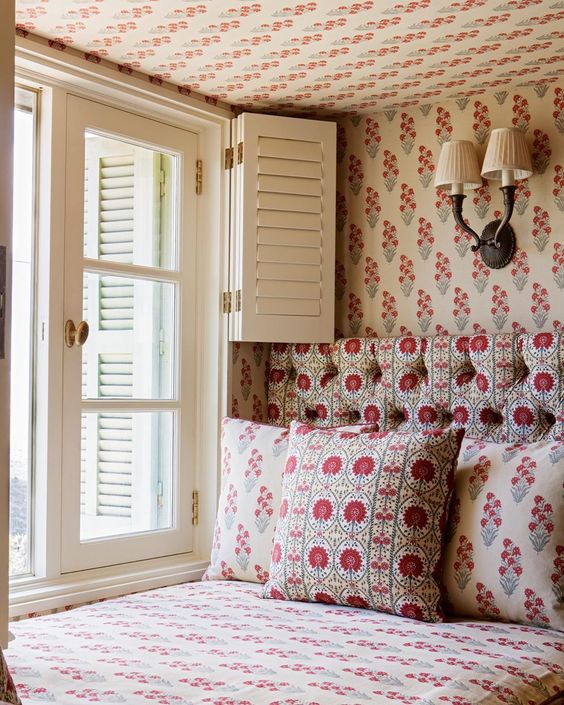 Alidad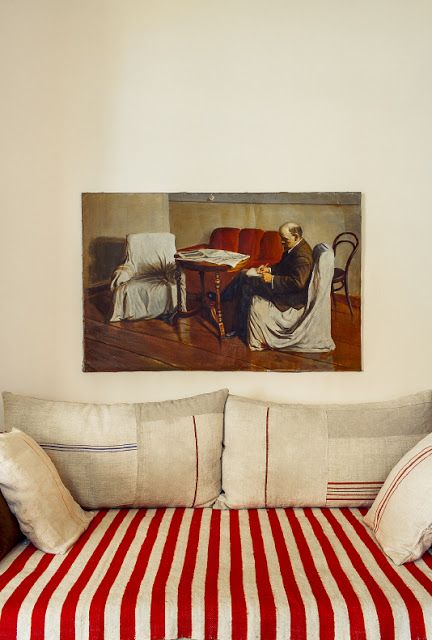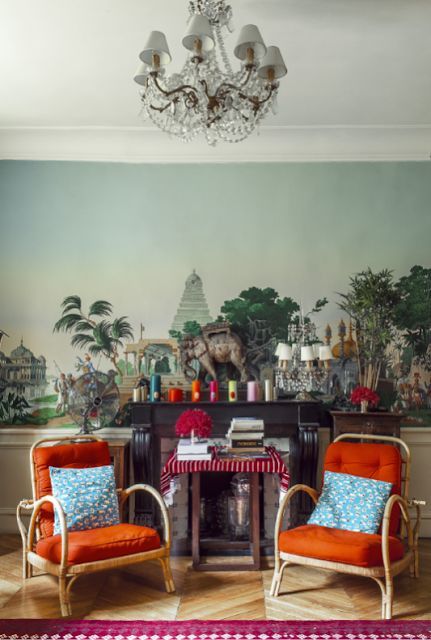 Ines de la Fressange Parisian Apartment
Miles Redd. Veranda Magazine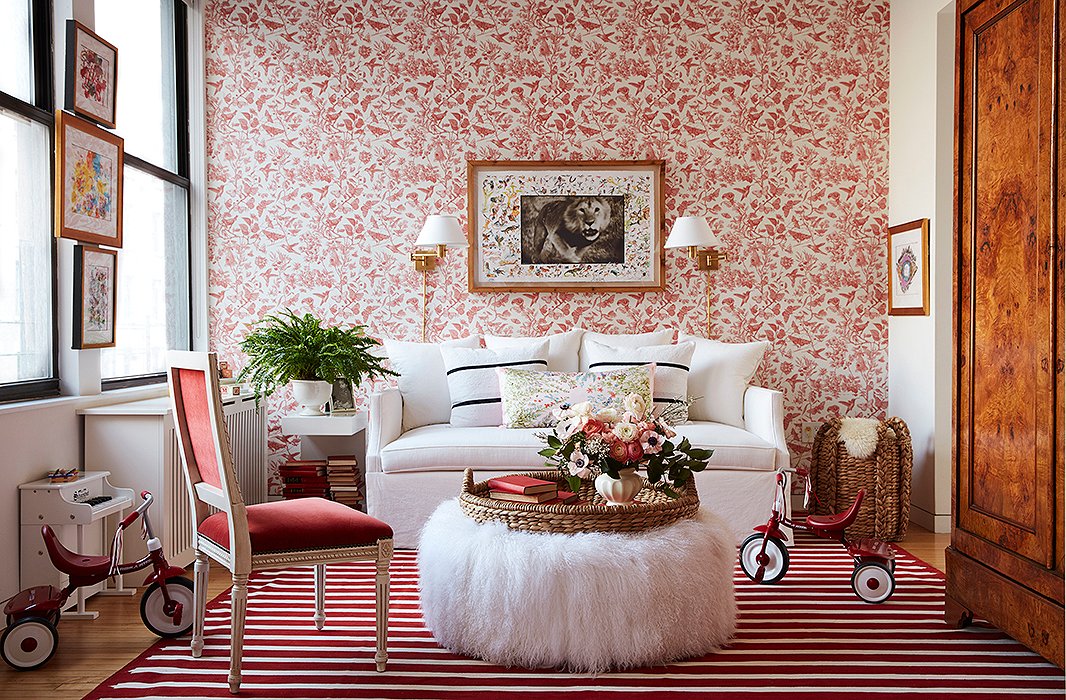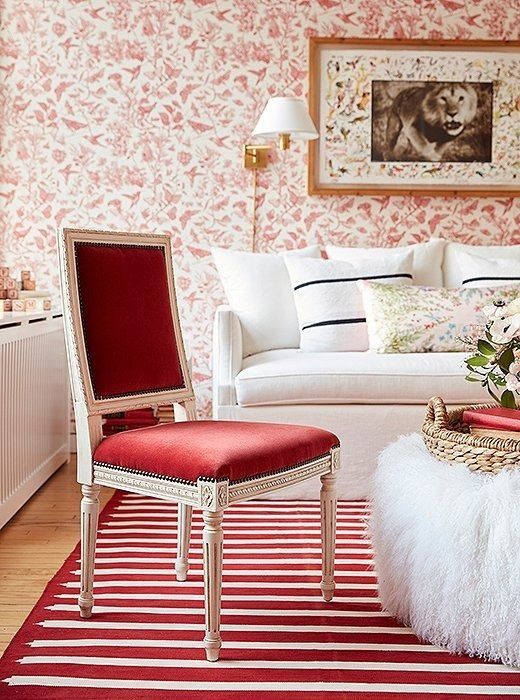 A very chic playroom! Zanna Roberts Rassi Manhattan apartment. One Kings Lane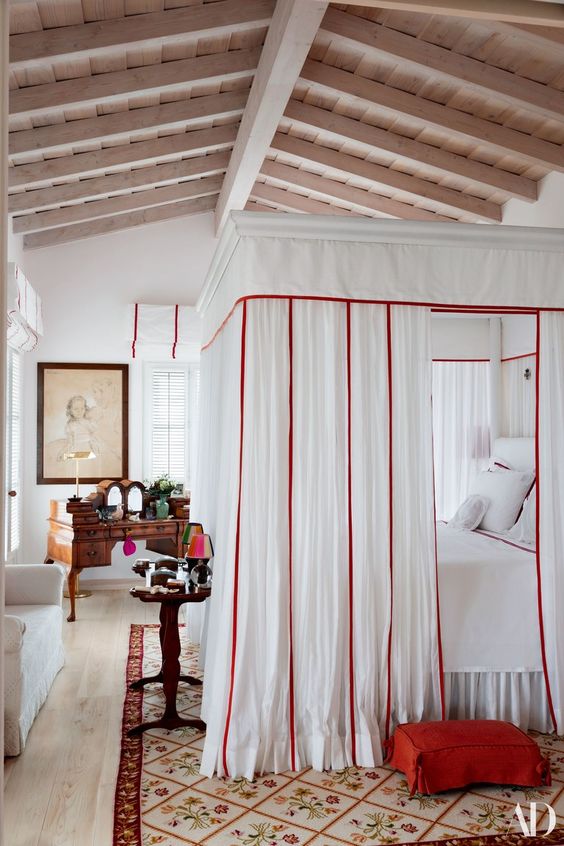 Noemi Marone Cinzano Portuguese home decorated by John Stefanidis. Tour the full home here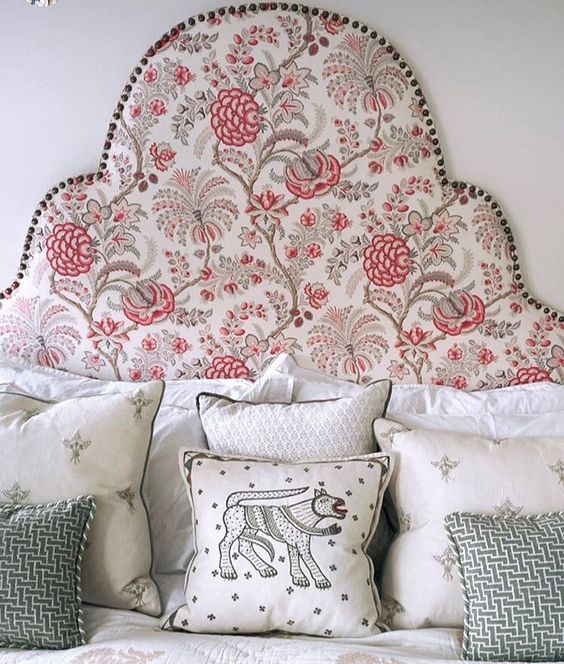 Melanie Johnson @melathomeltd bedroom with headboard upholstered in Bennison Palampore fabric.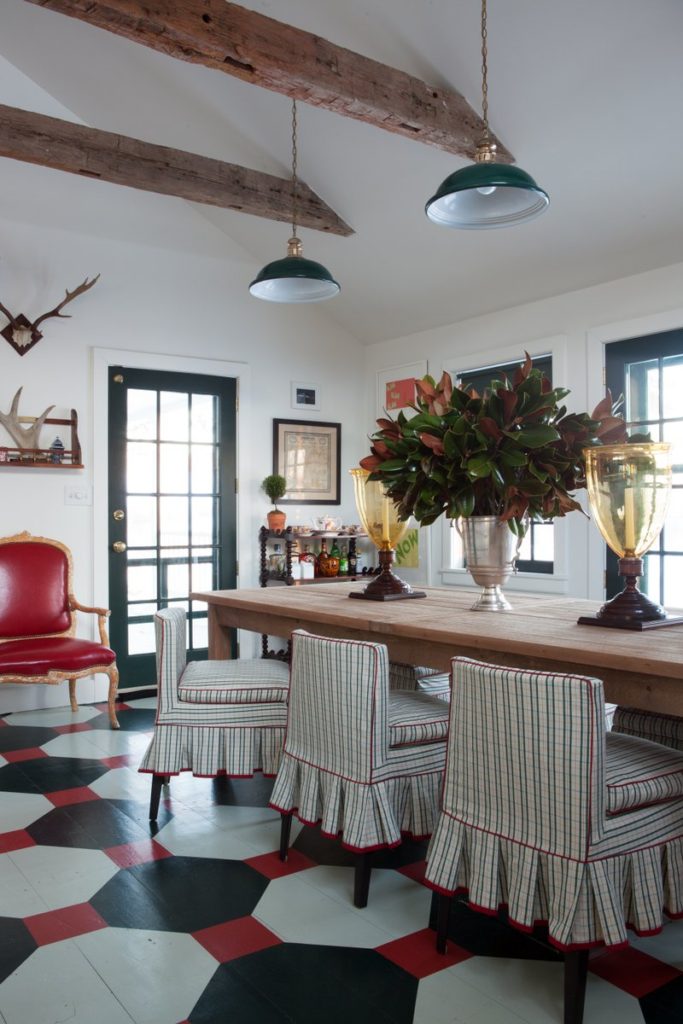 Love the touch of red on this painted floor designed by Nick Olsen. Photo by Reid Rolls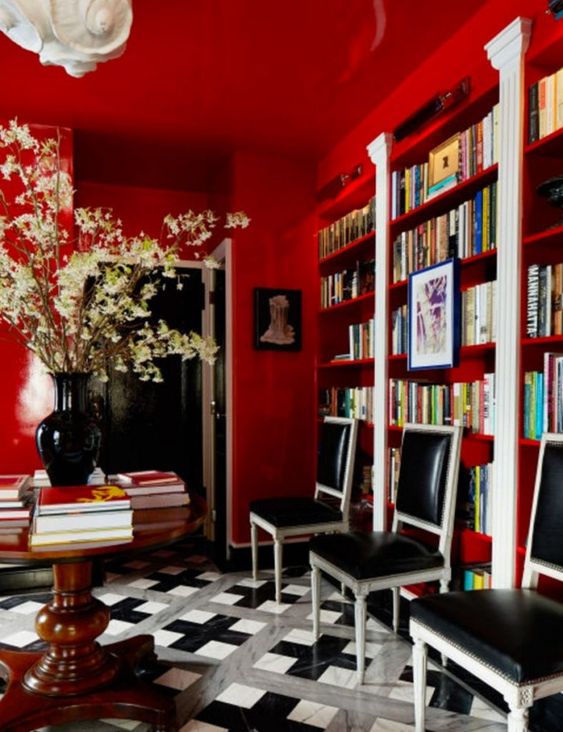 A Manhattan apartment by Nick Olsen. Photo by Maura McEvoy
'Dark red is like a spice, it's there to accentuate and to give balance. It is not the main ingredient. I would never paint a gargantuan room dark red because that would be too much of a good thing.' Alessandra Branca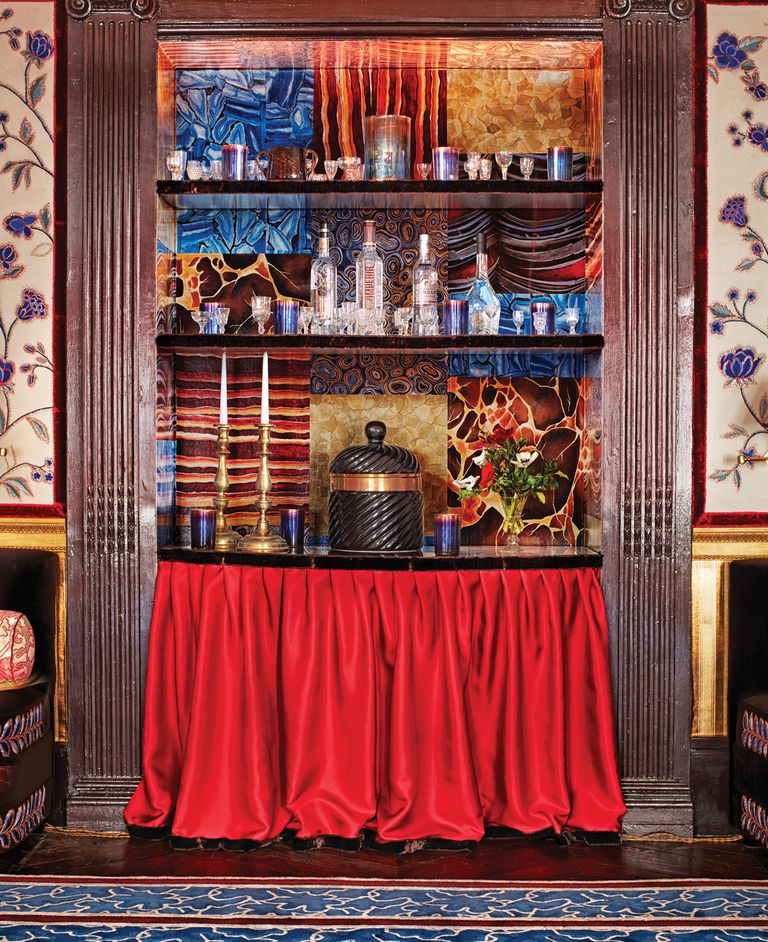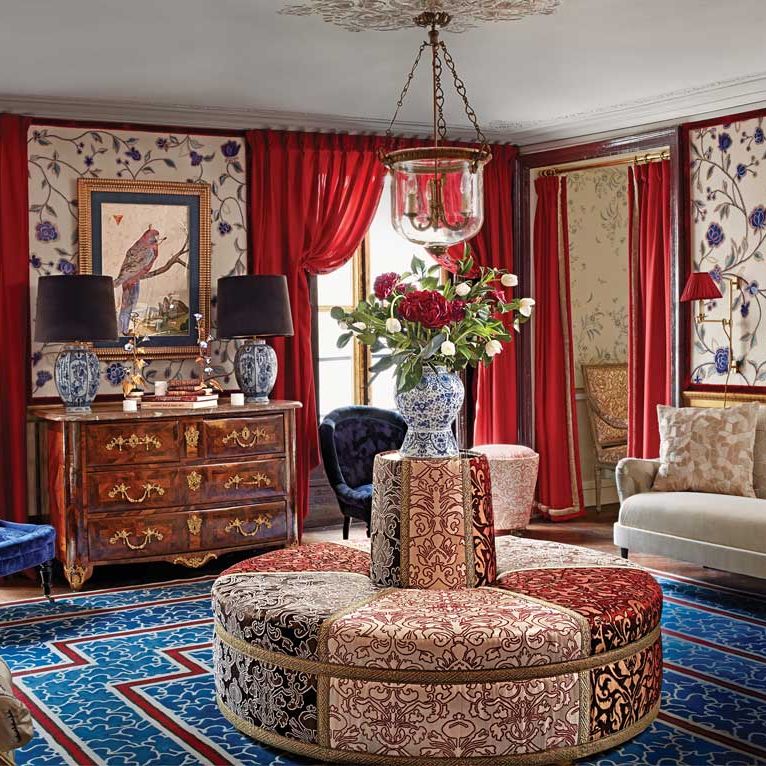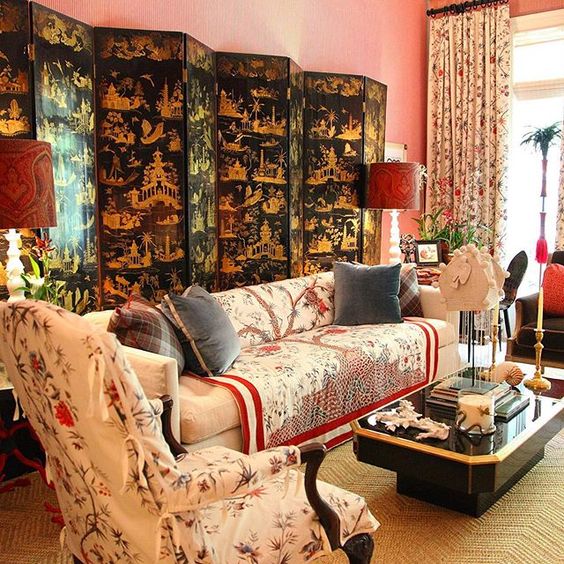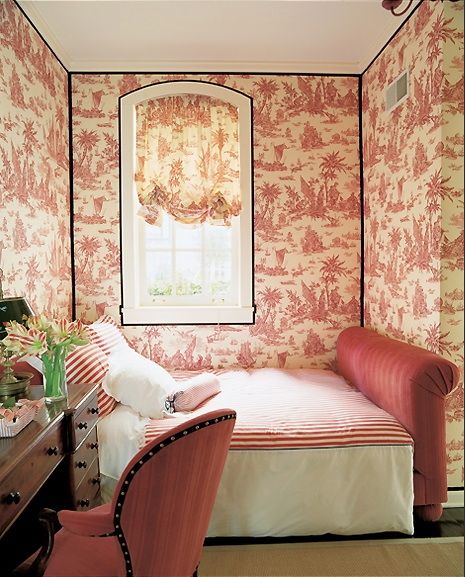 Alessandra Branca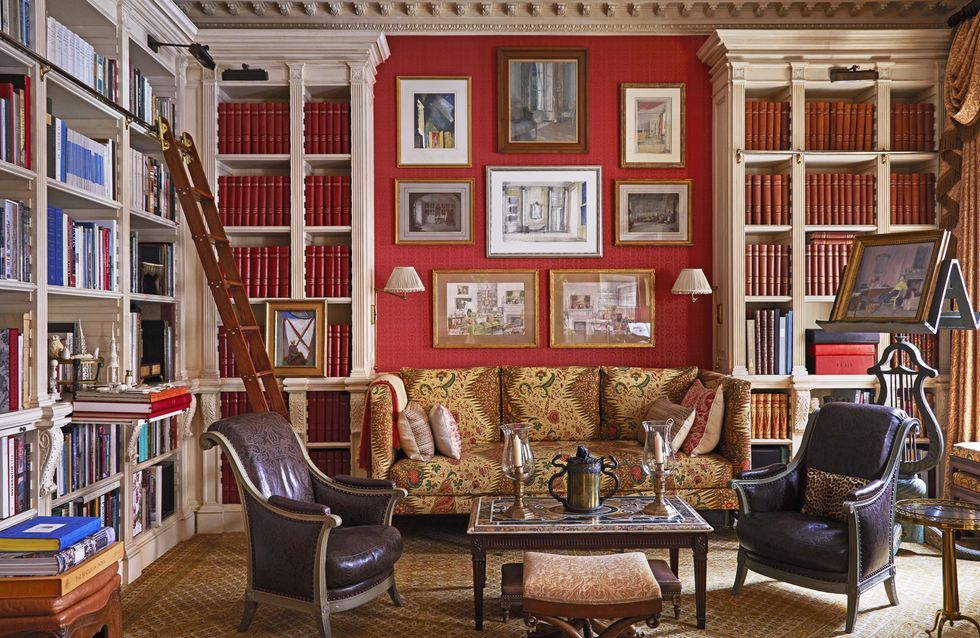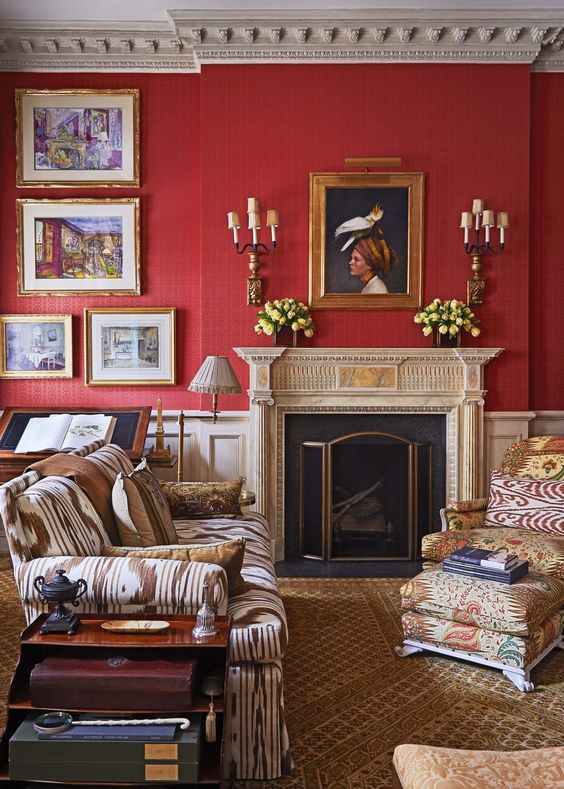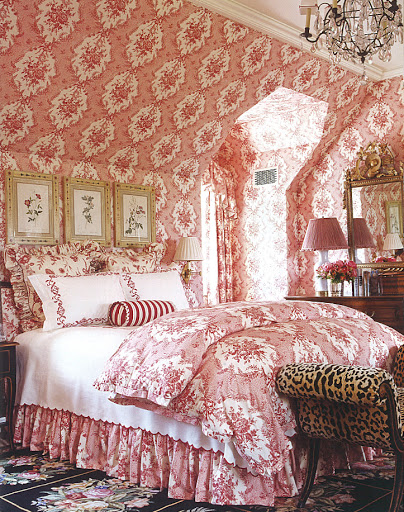 Charlotte Moss
'All my life I've pursued the perfect red. I can never get painters to mix it for me. It's exactly as if I'd said, "I want Rococo with a spot of Gothic in it and a bit of Buddhist temple" – they have no idea what I'm talking about.' Diana Vreeland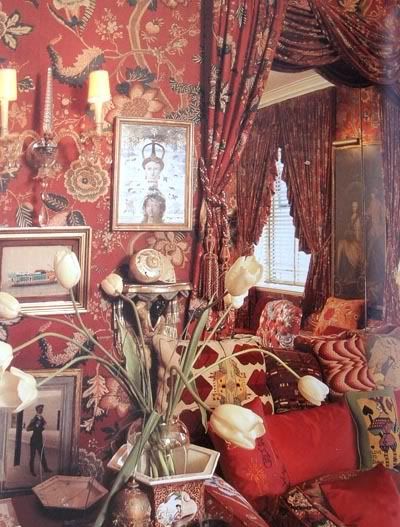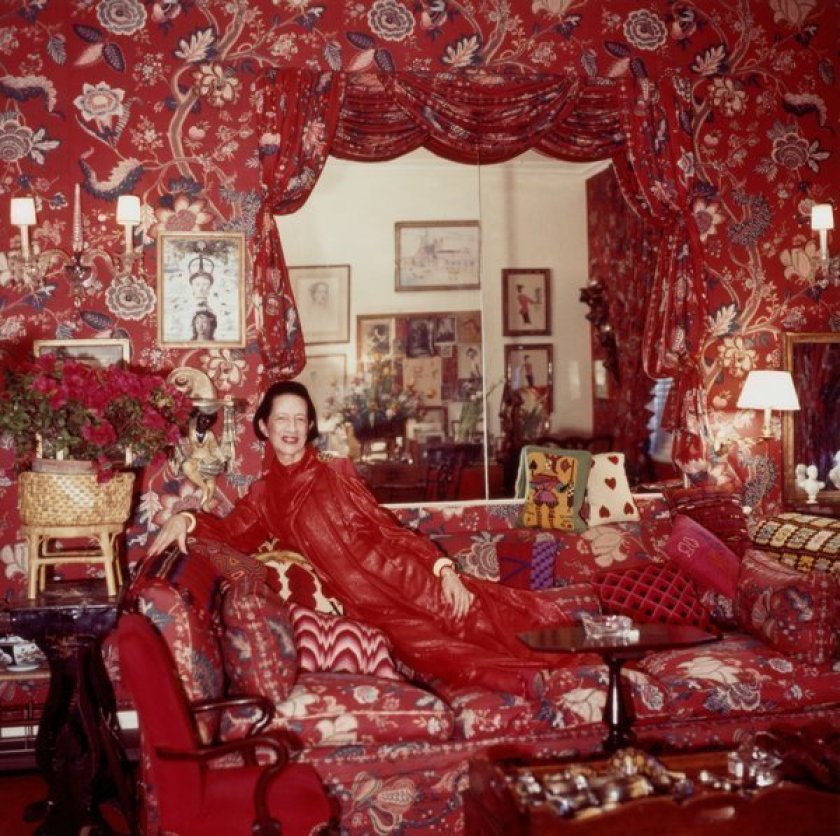 Diana Vreeland by Horst.P. Horst
'Red is the great clarifier – bright and revealing. I can't imagine becoming bored with red – it would be like becoming bored with the person you love.' Diana Vreeland