Finally, I managed to write a new blog post. I'm sorry it's taken so long but hopefully staying at home means I can spend more time blogging and researching. I have a never-ending list of posts I've been wanting to do and I'll try to tick them off little by little.
The first one is dedicated to gingham. The word gingham entered the English language in the seventeenth century; originally it was a striped fabric imported from India. However, in the mid-eighteenth century, when Manchester mills started producing the material, it was woven into checked or plaid patterns. A plain-woven cotton cloth the colour is on the warp yarns and always along the grain (weft). Inexpensive, it has been used for home items, but also for toiles, which are a test version of a finished garment made in a cheap fabric. The history of the fabric is vast and has been used endless times in homes all over the world. Below I'm sharing some of my favourite gingham interiors. I hope they inspire you to use it more often!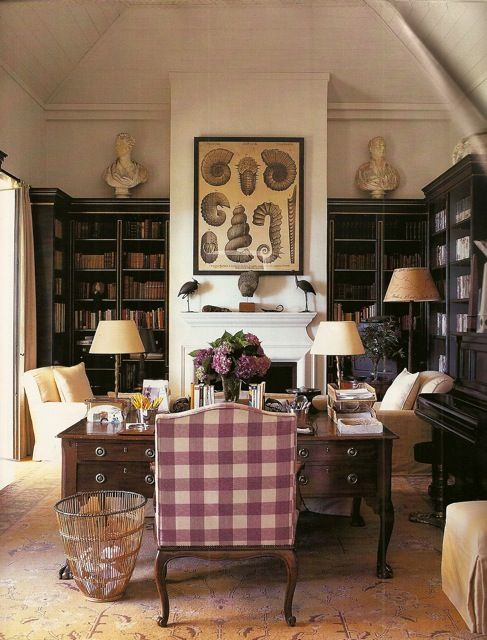 A home in Marbella by Hugh Henry (co-founder of design firm Mlinaric, Henry and Zervudachi)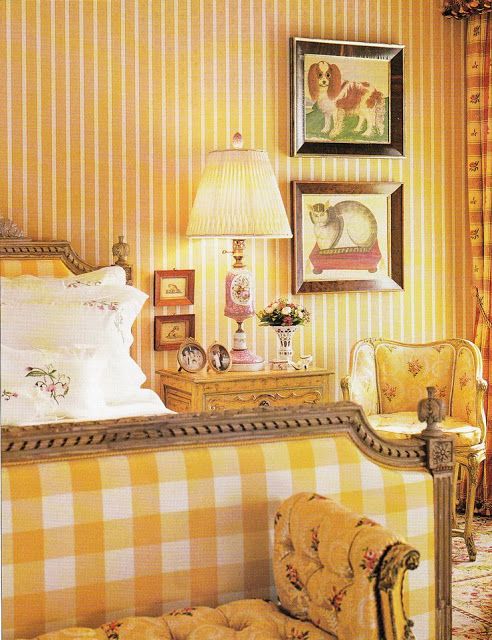 The Philadelphia home by Judie and Bennet Weinstock. Bill Cunnigham photography. AD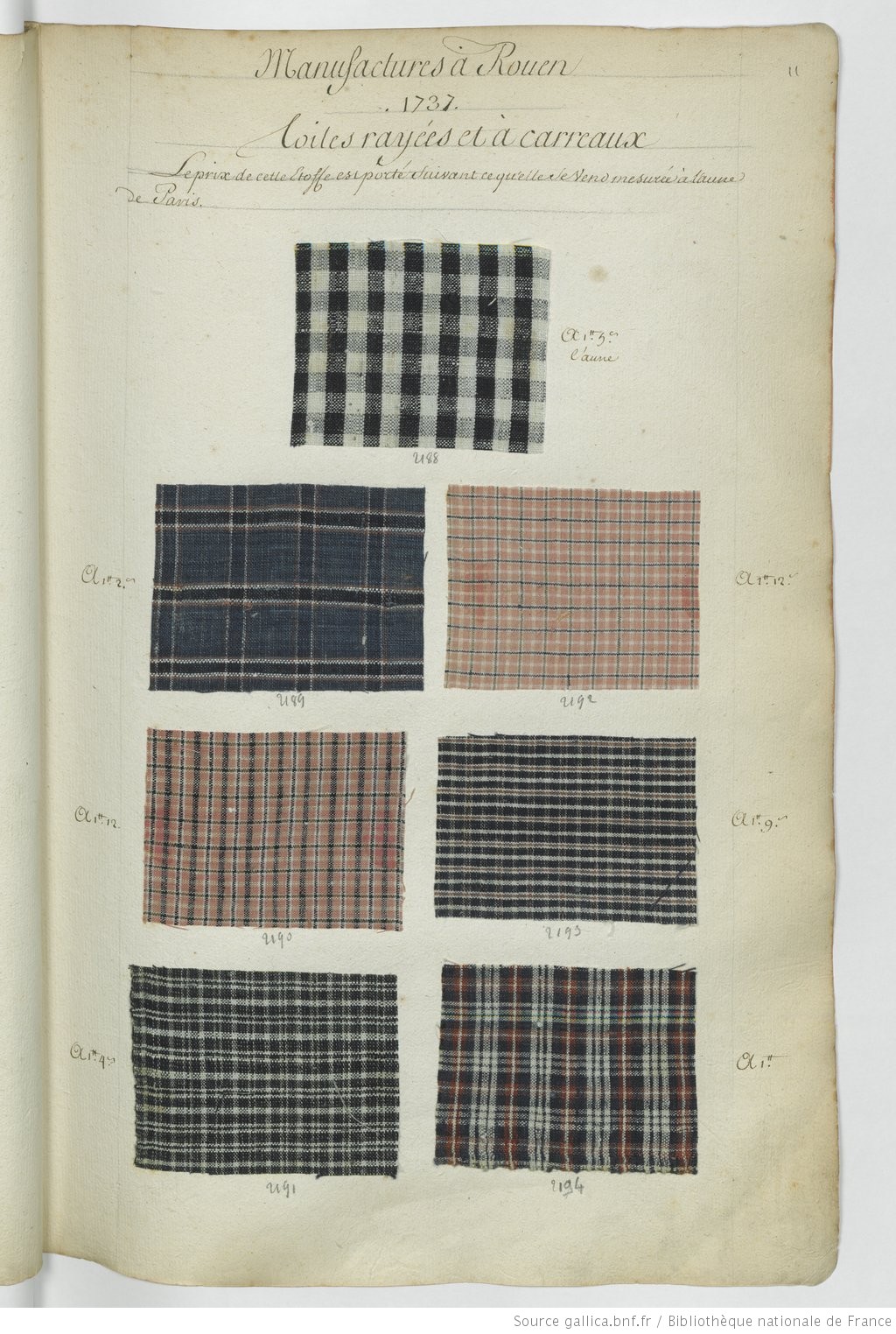 Document from Manufactures of Rouen in 1737 with some of their checked fabrcs. Bliblioteque Nacionale de France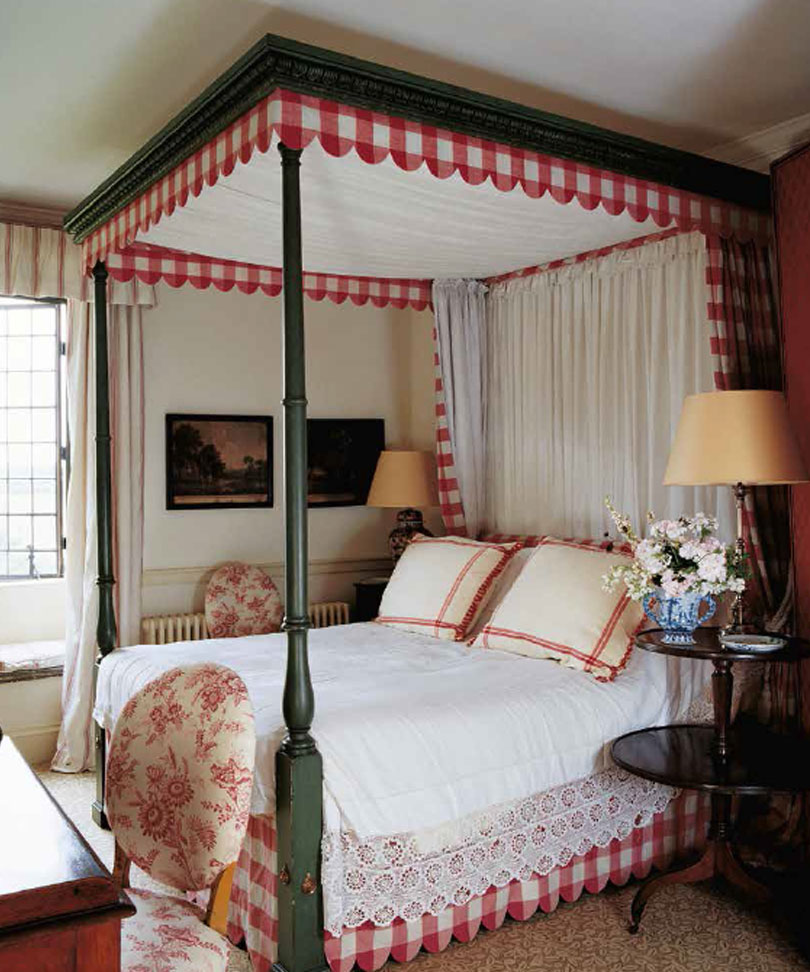 Robert Kime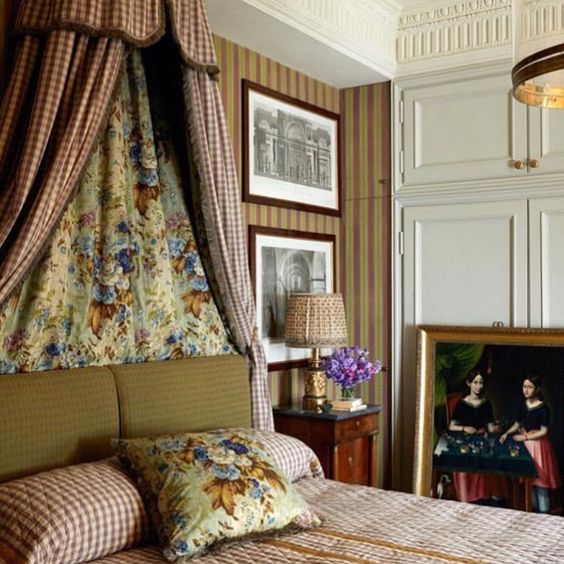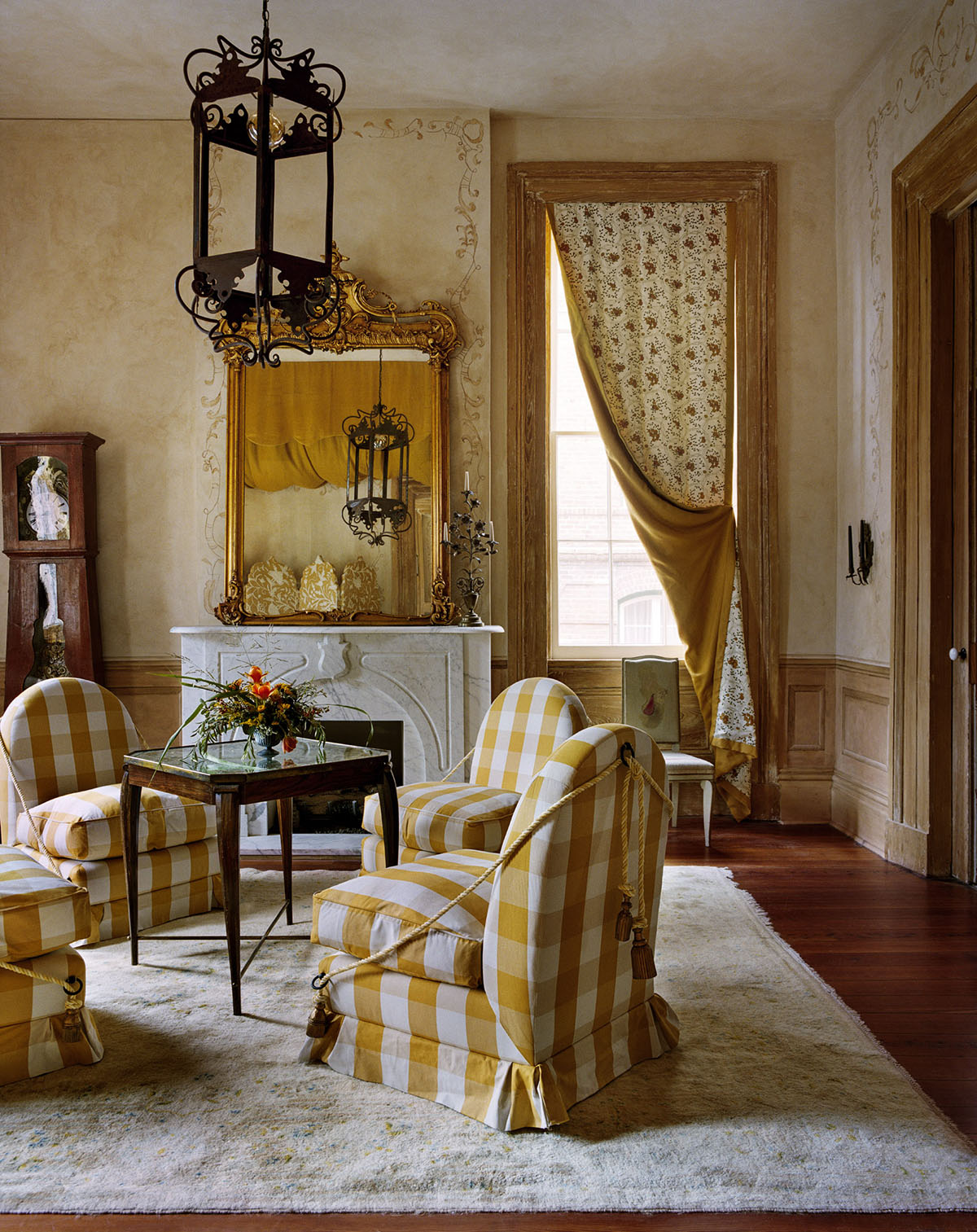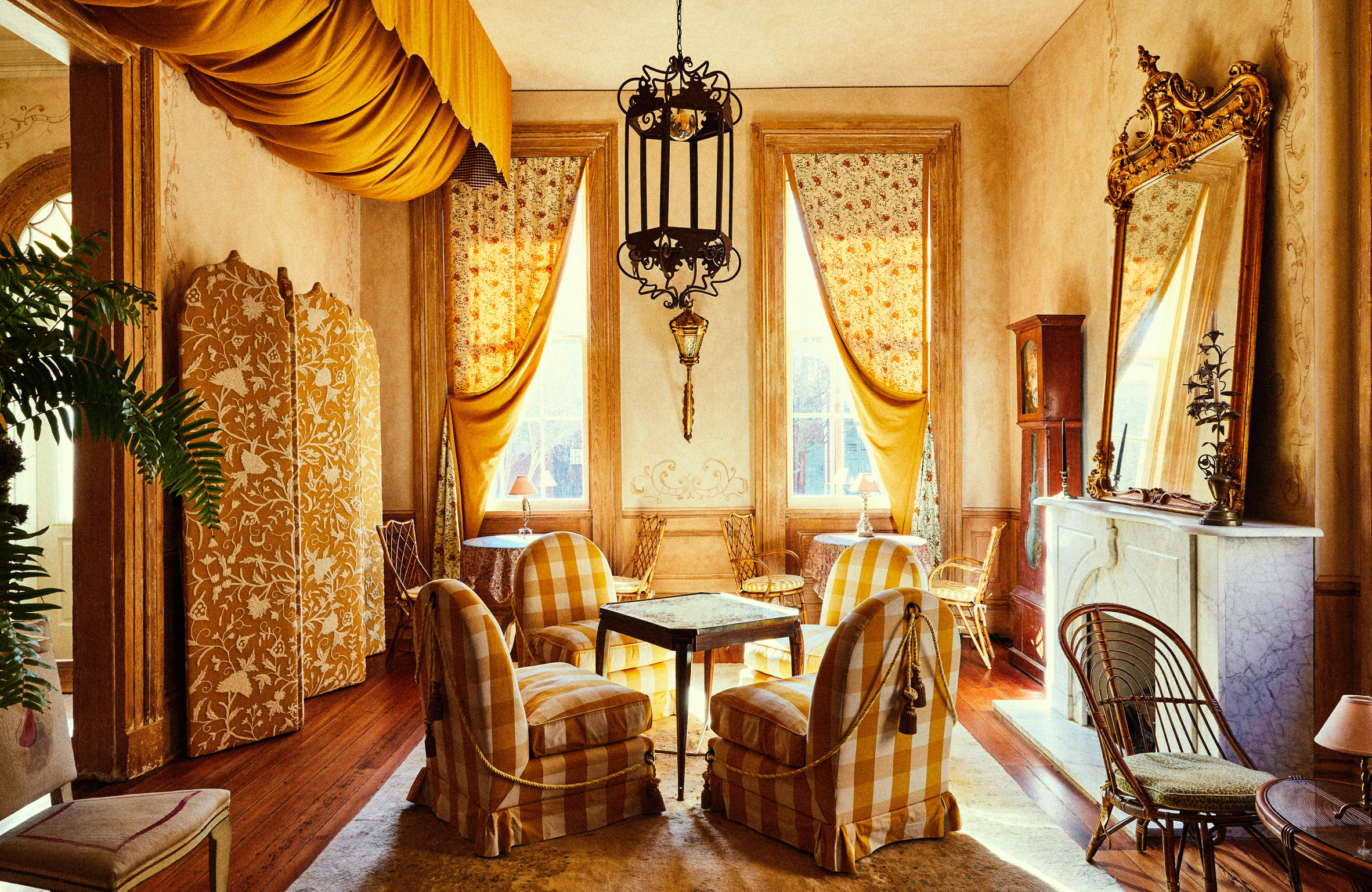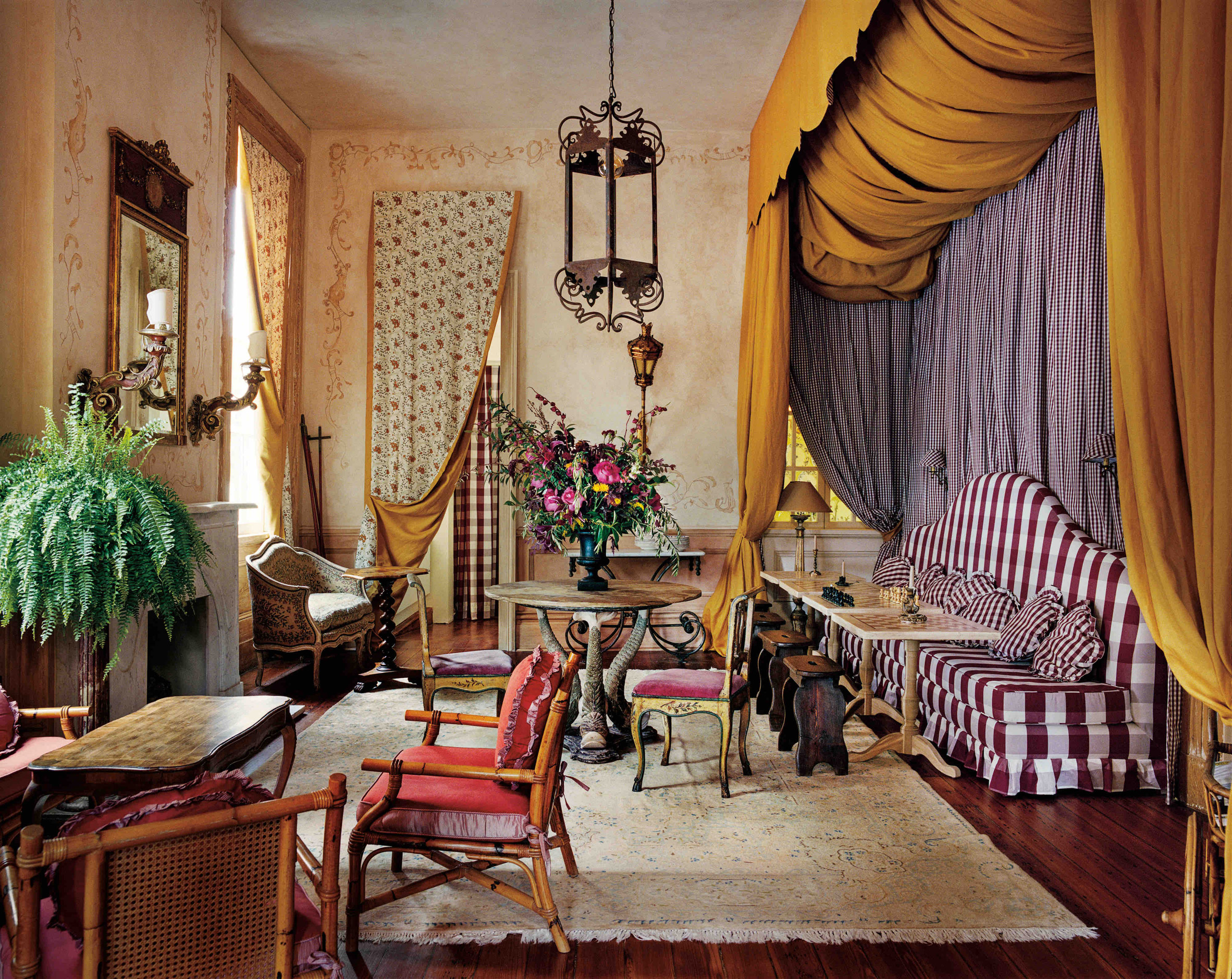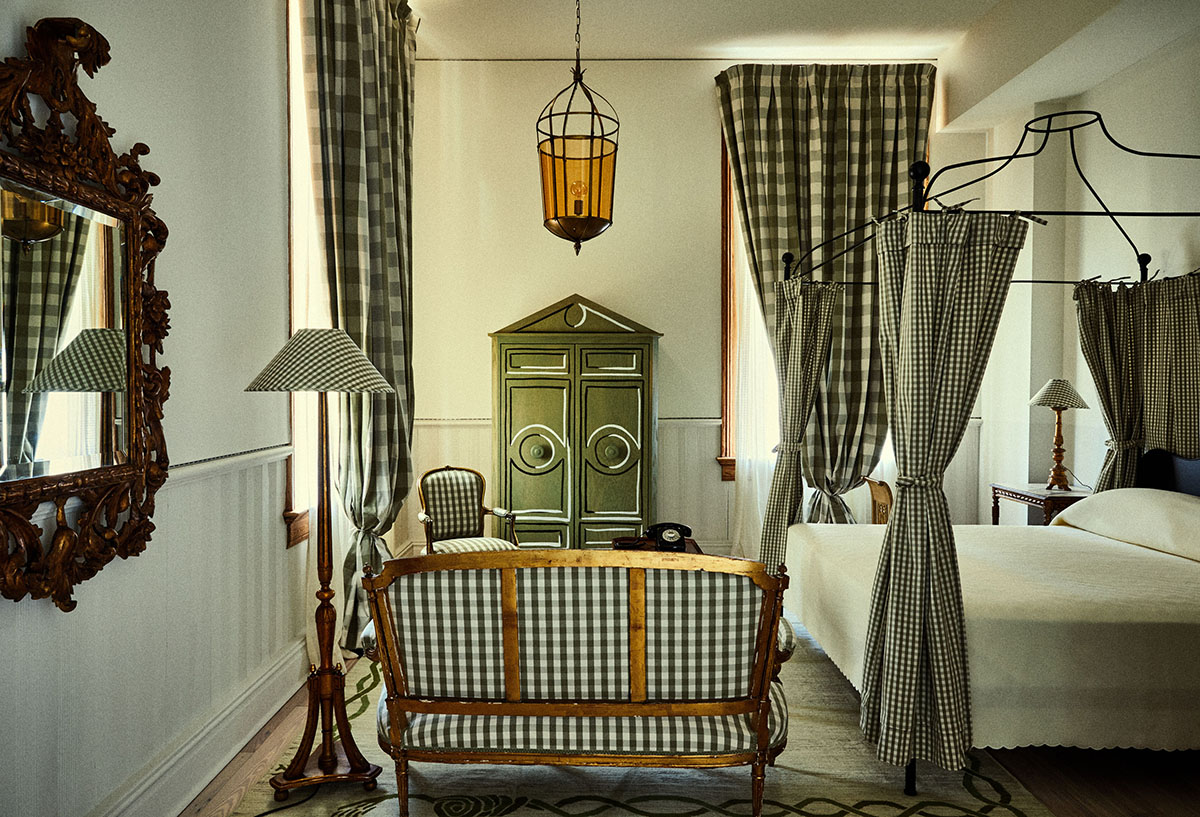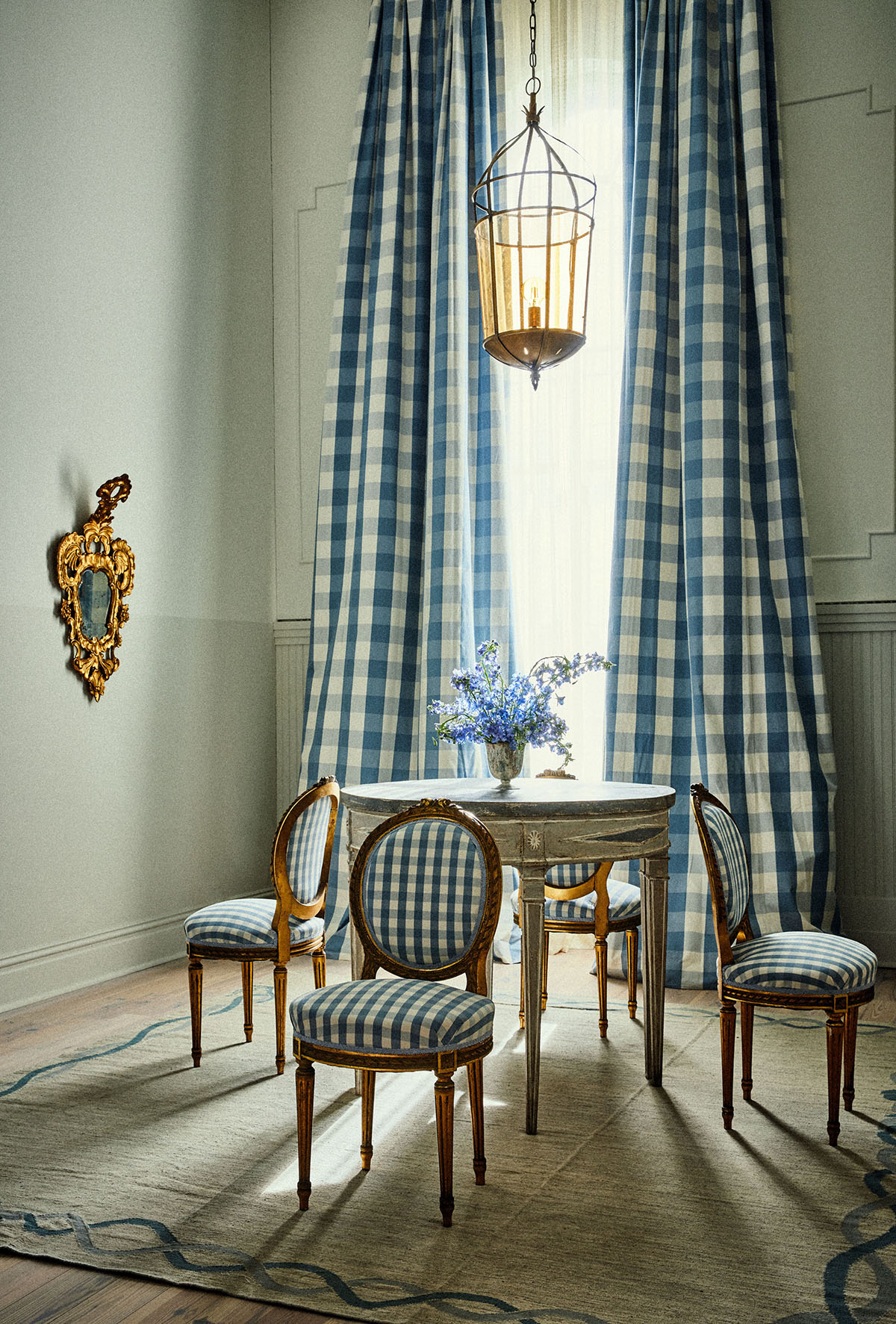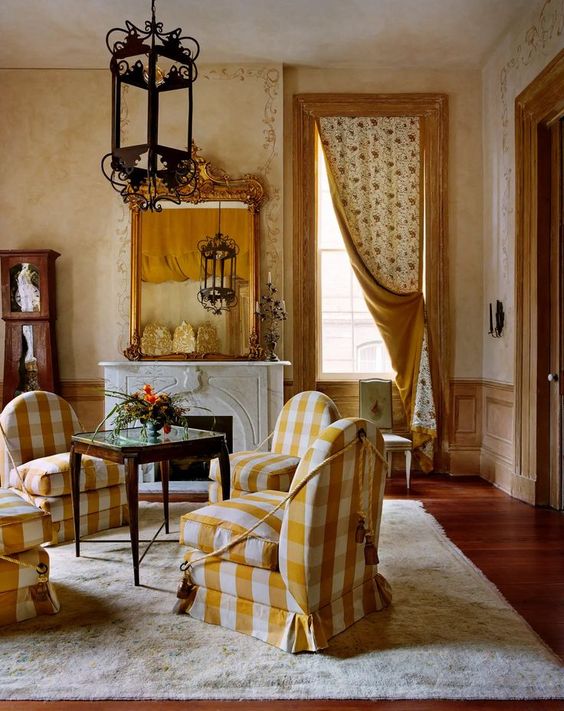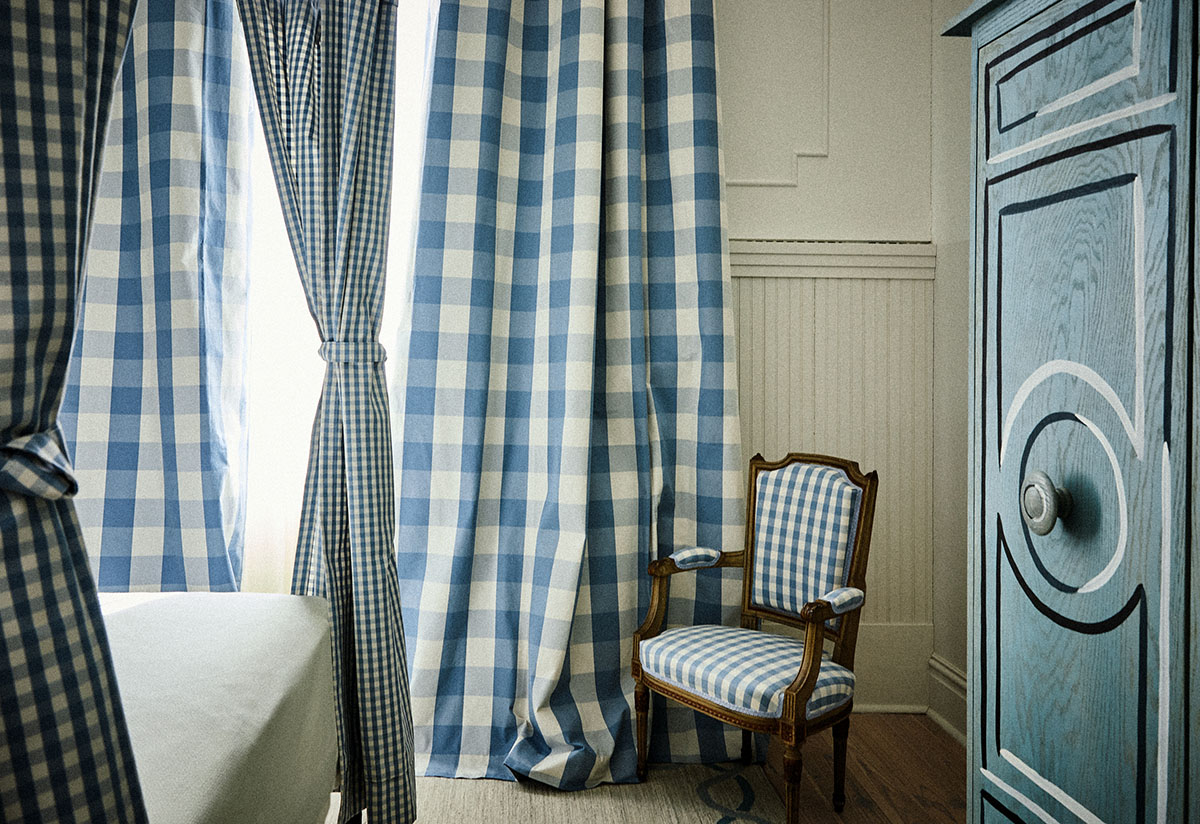 Hotel Peter and Paul in New Orleans – a paradise for any gingham lover!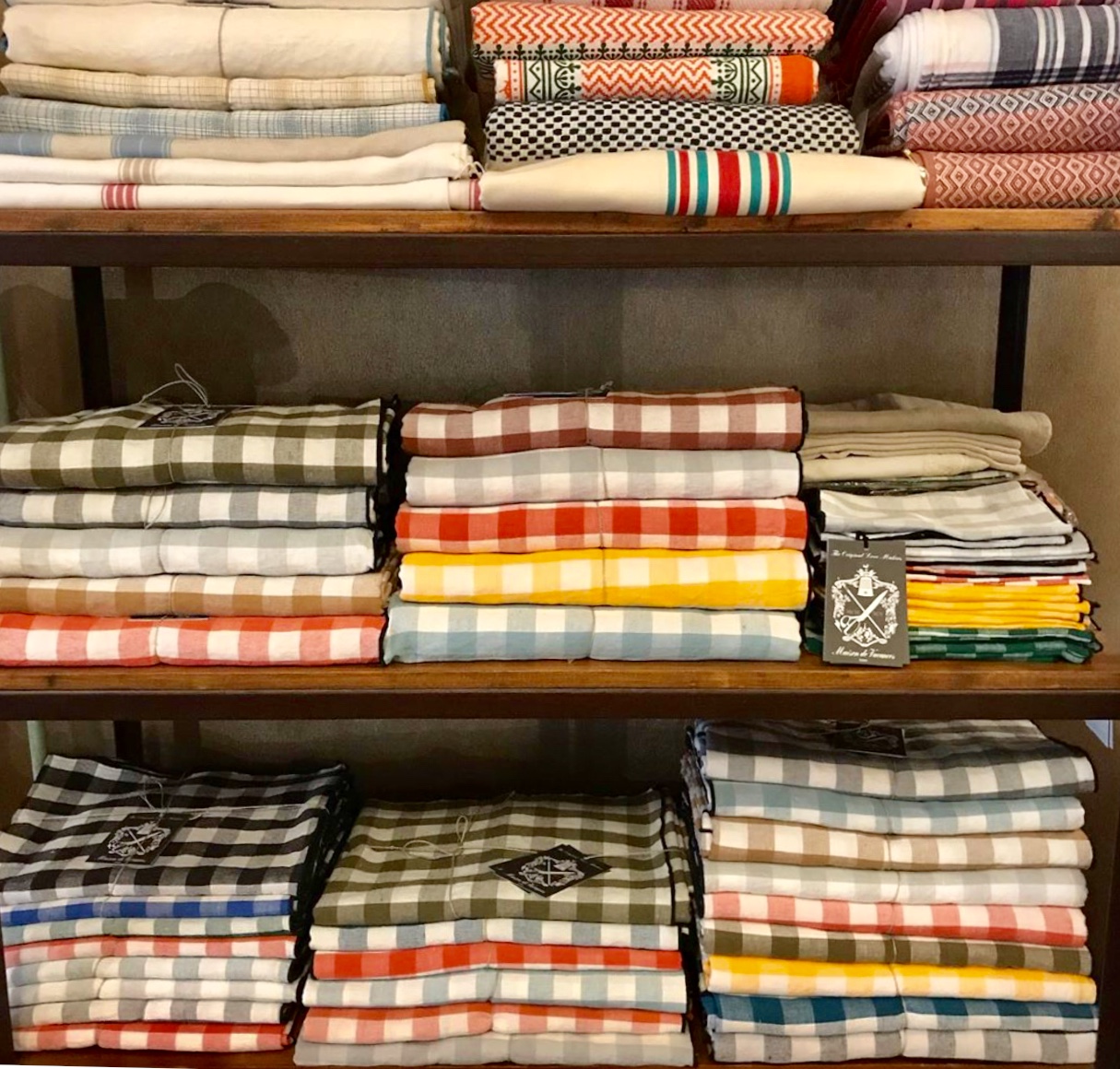 Gingham tablecloths available at Pequena Inglaterra, one of my favourite stores in Madrid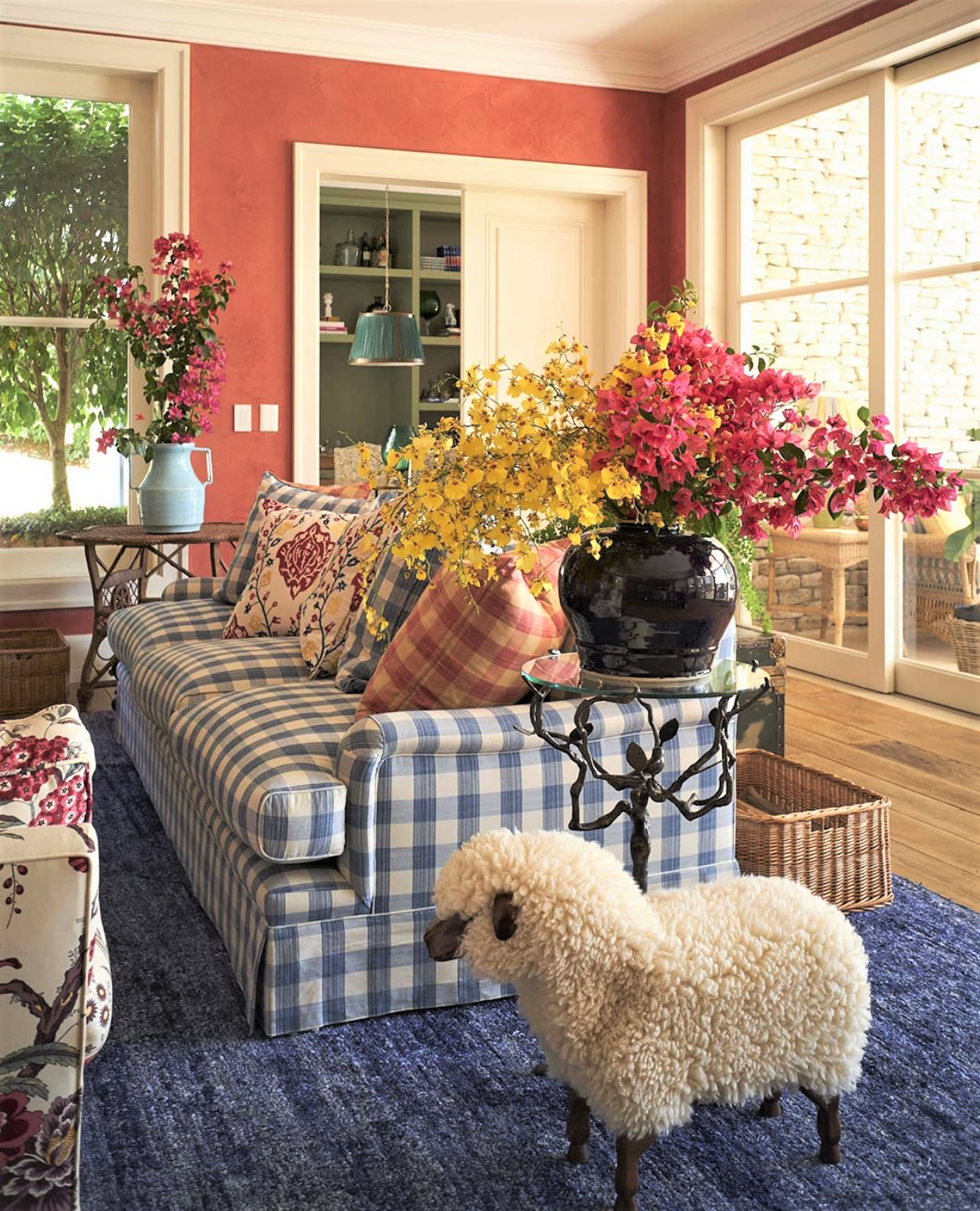 Sig Bergamin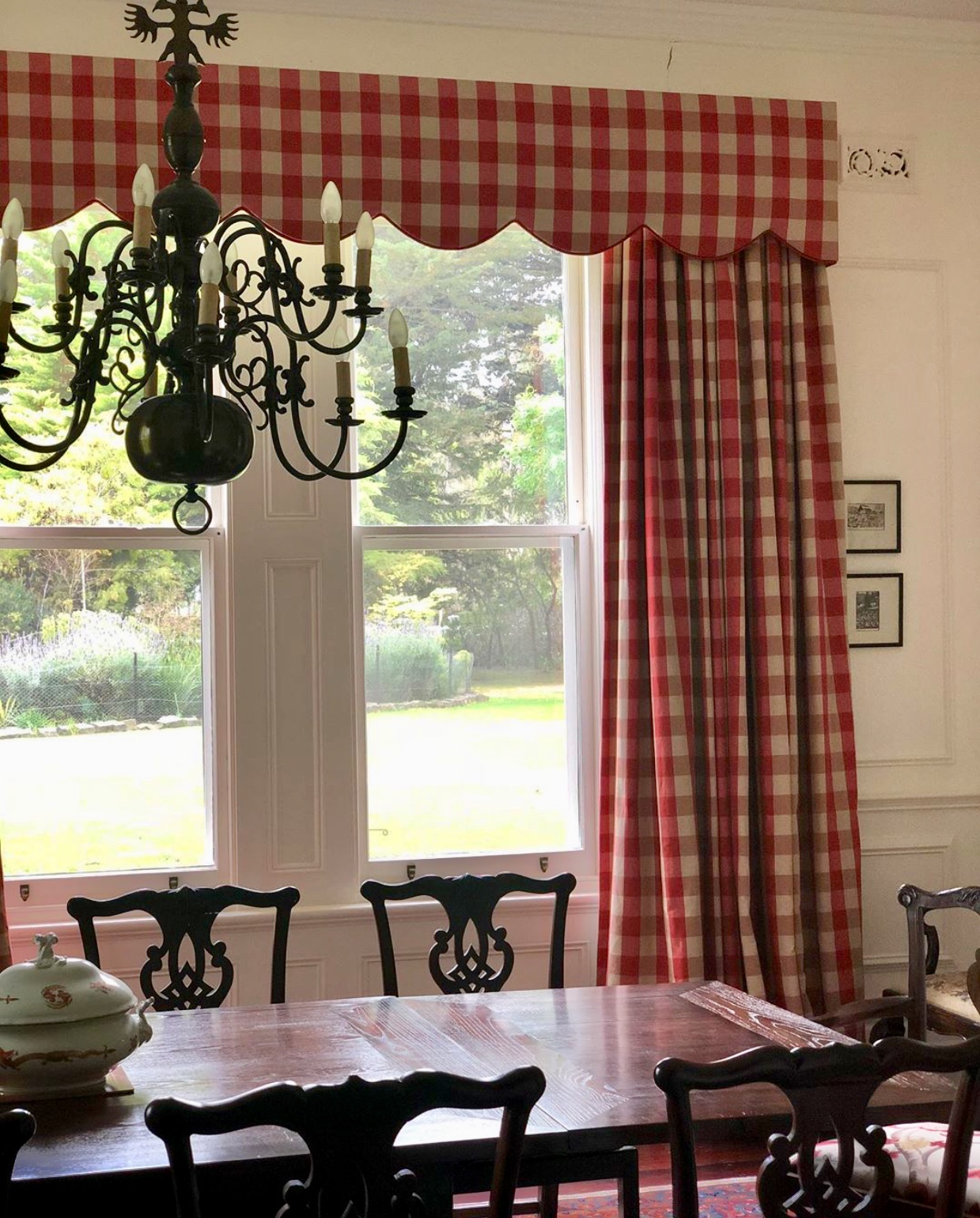 Brownlow interior design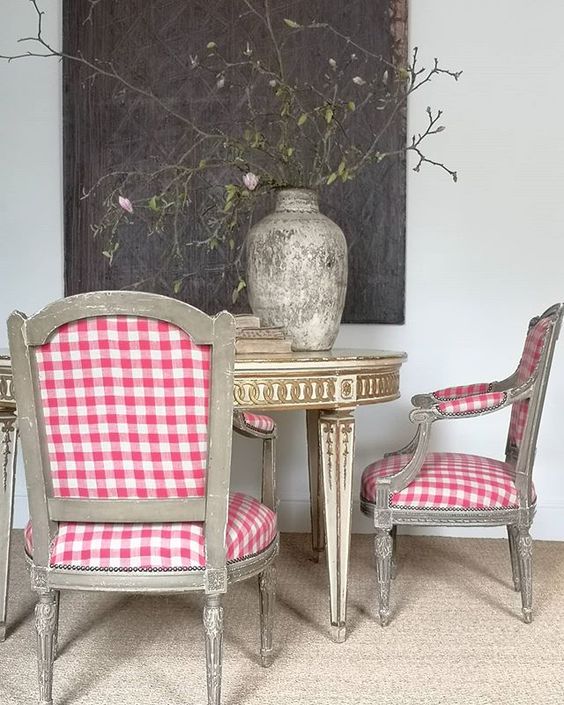 Brownrigg Antiques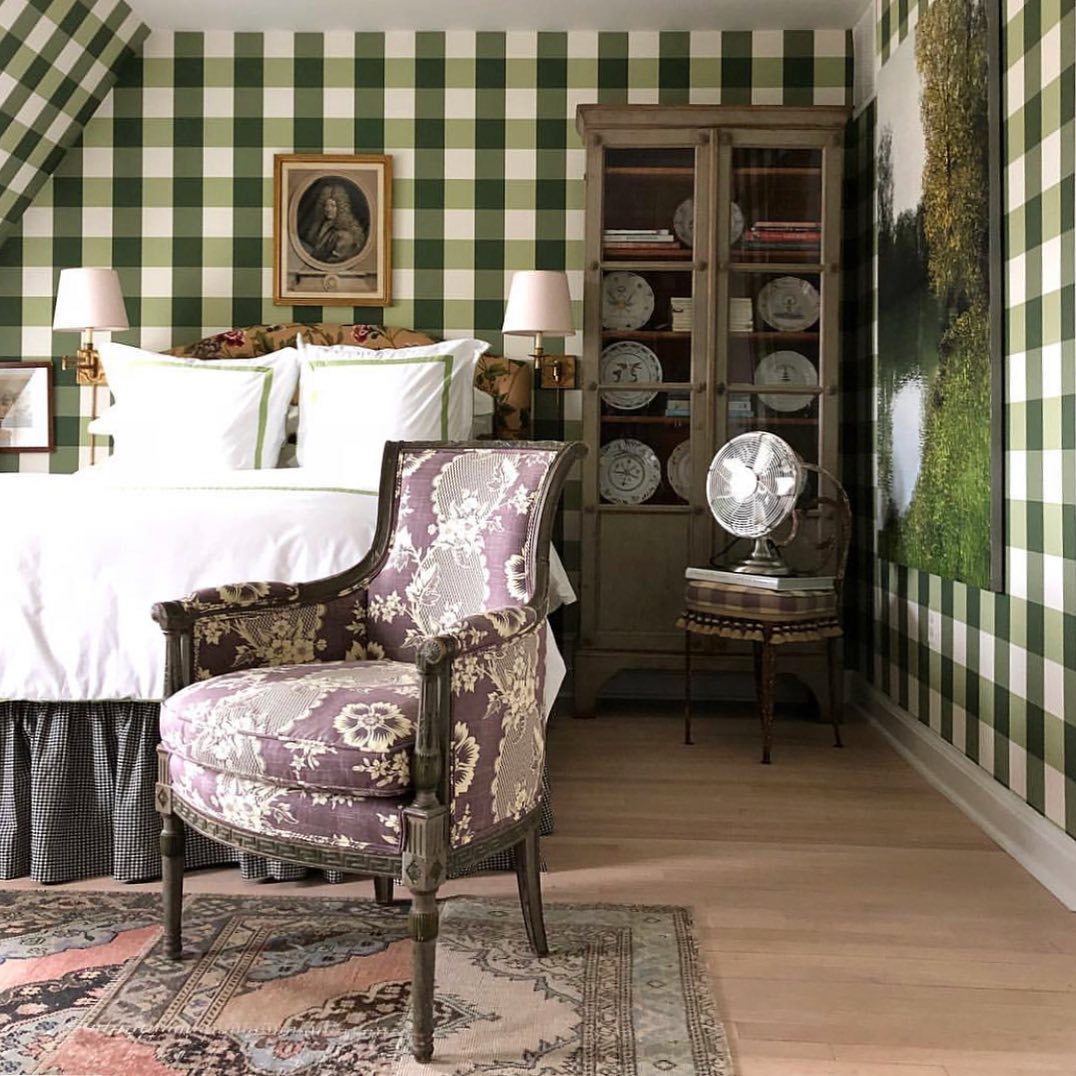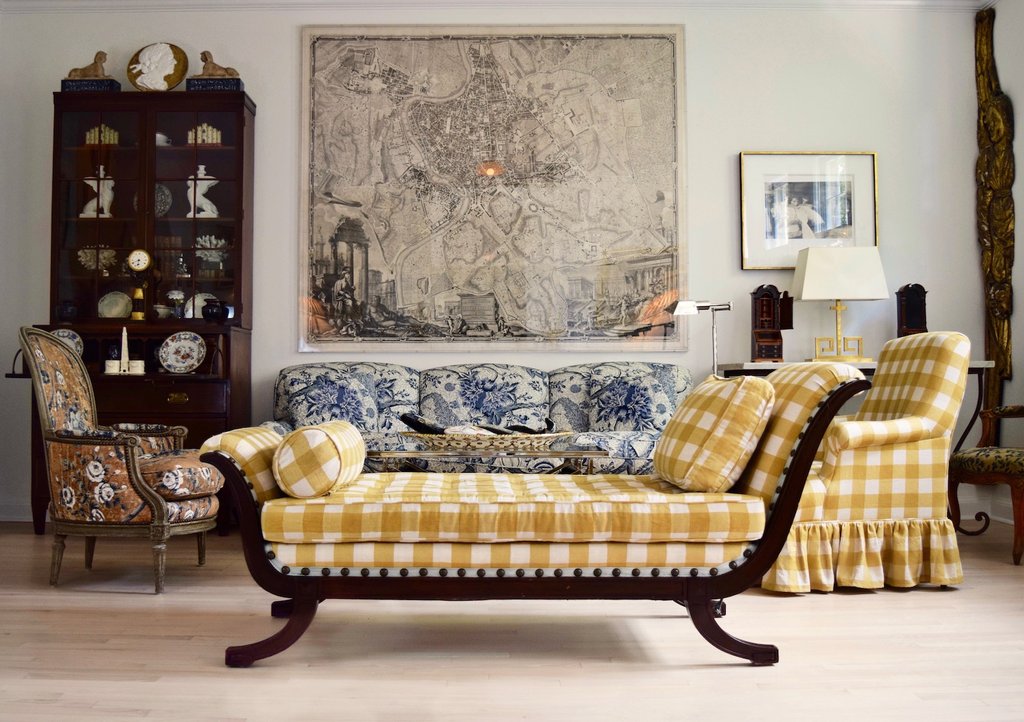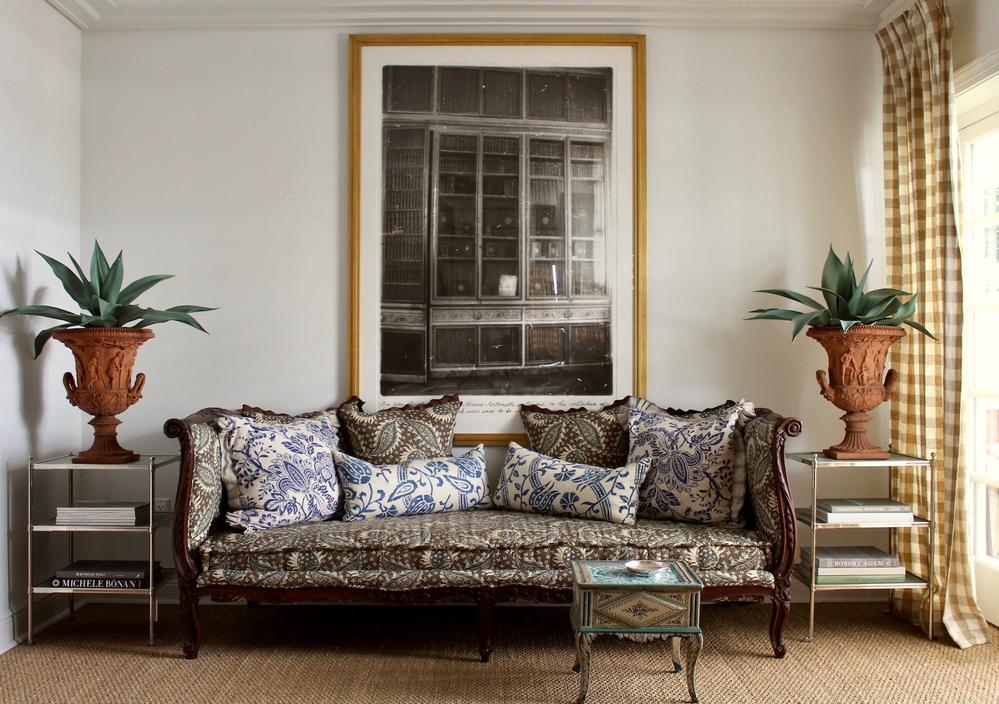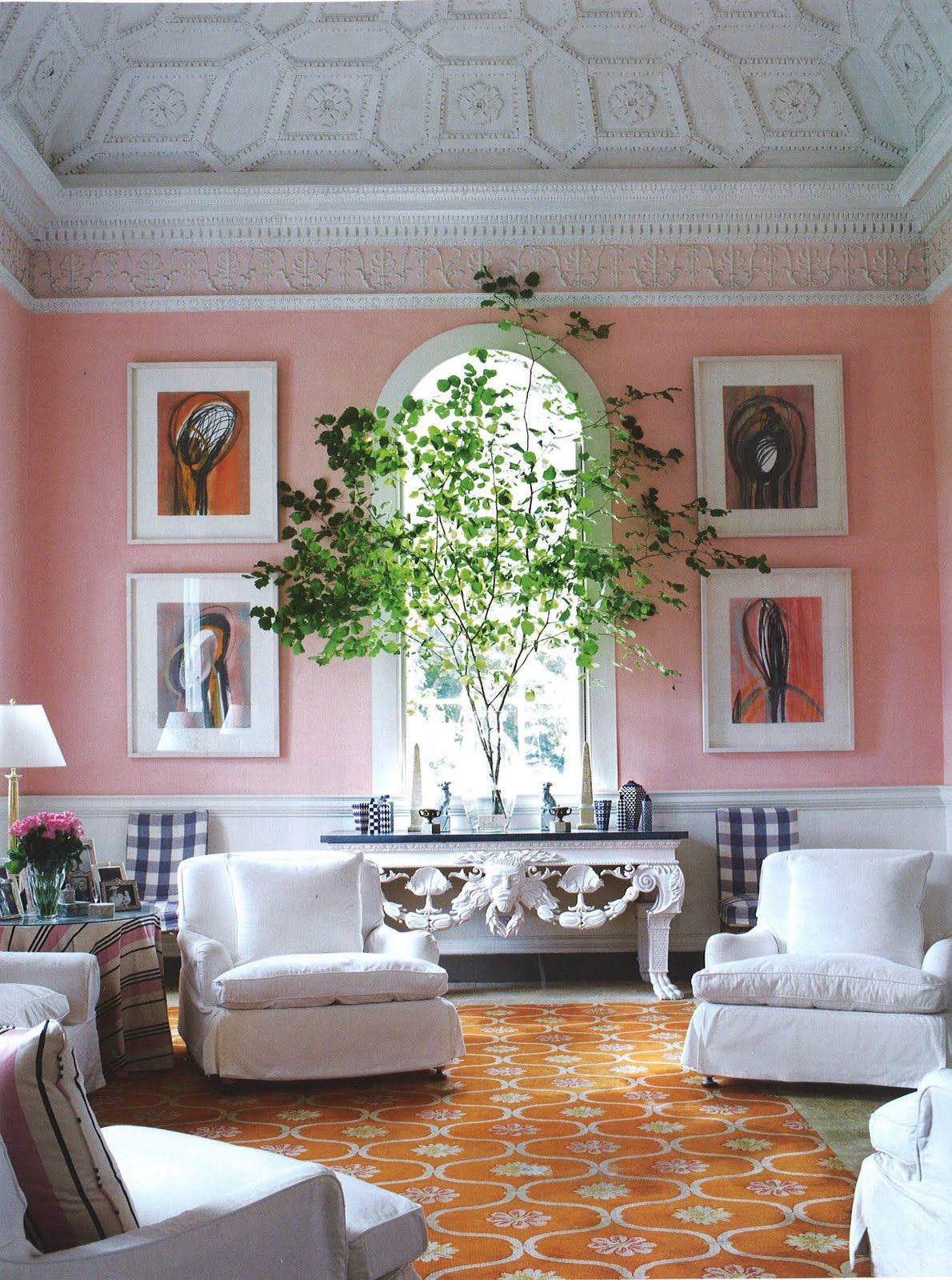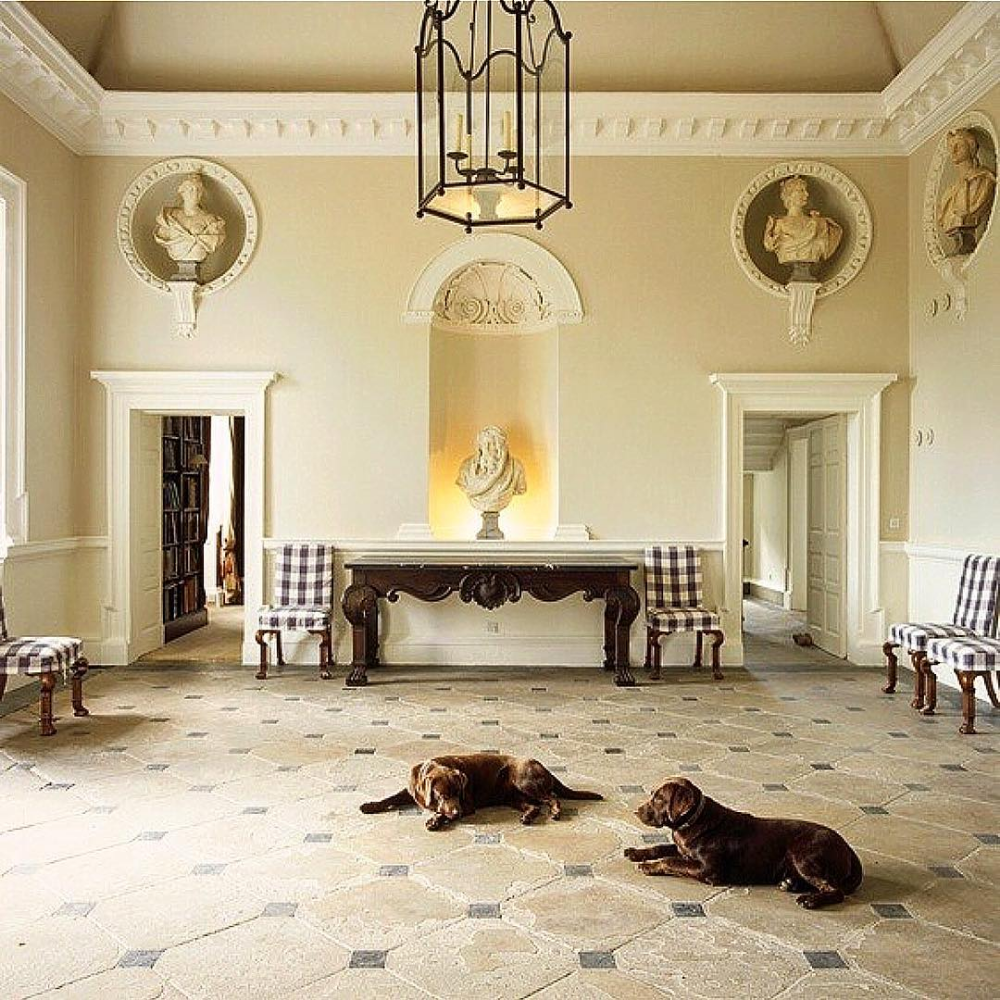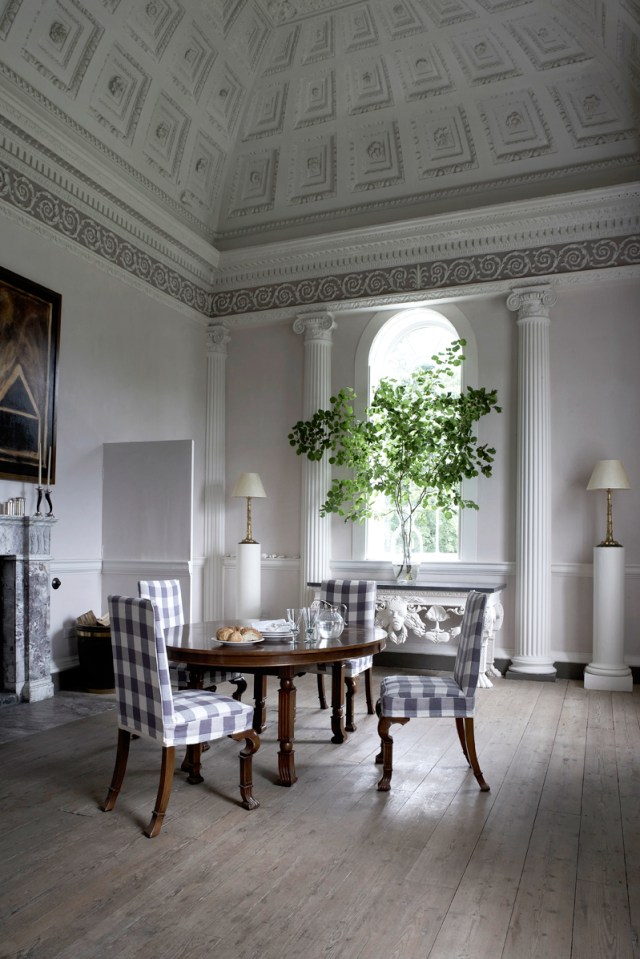 Bellamont Forest, the late Australian designer John Cote 18th-century Palladian mansion in Ireland's County Cavan.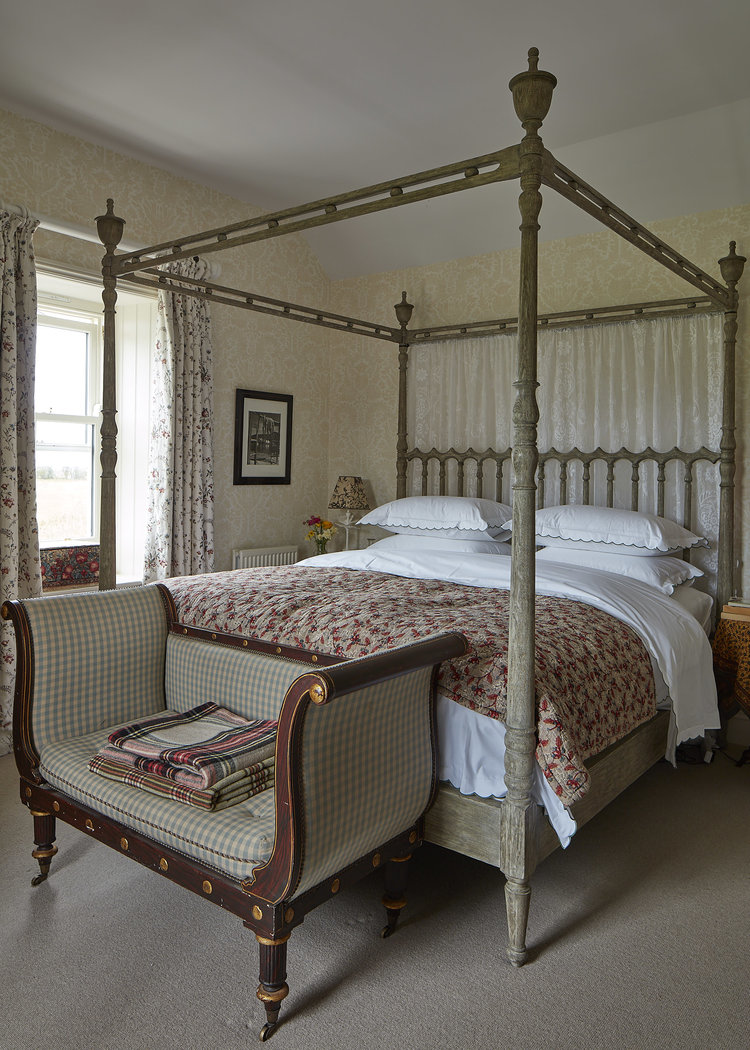 Rita Konig's North Farm Durham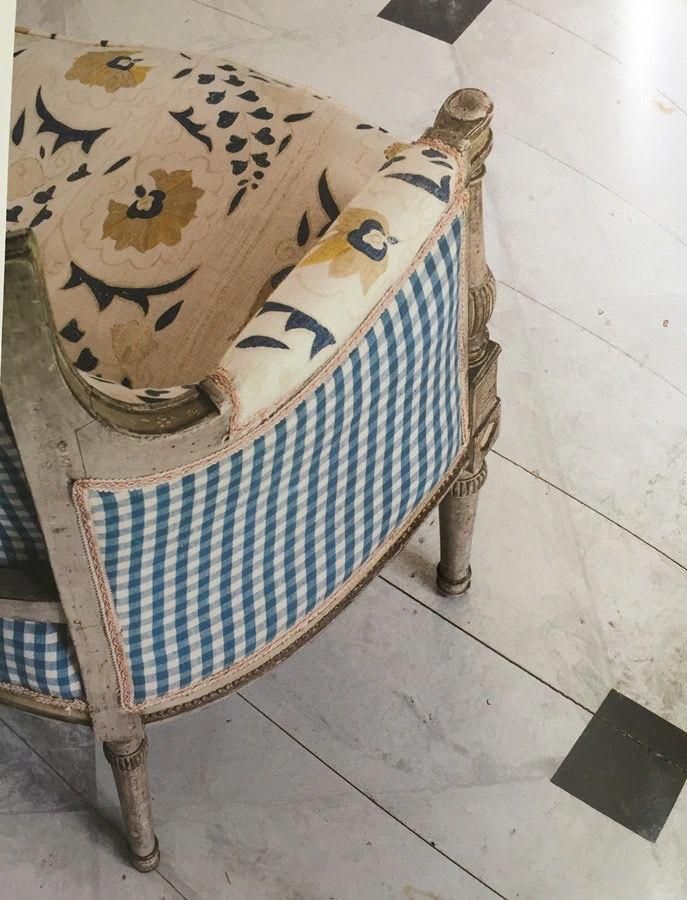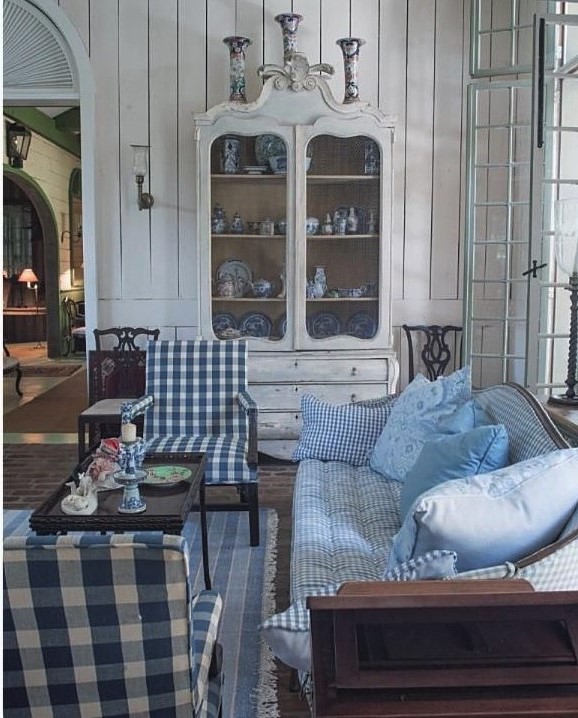 Furlow Gatewood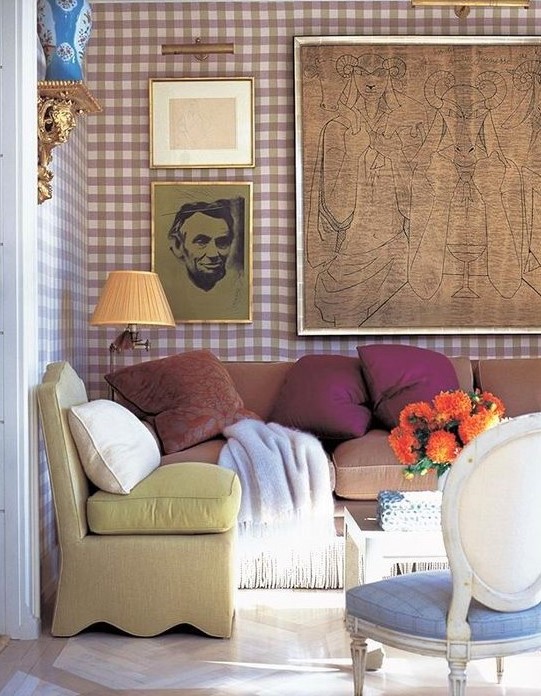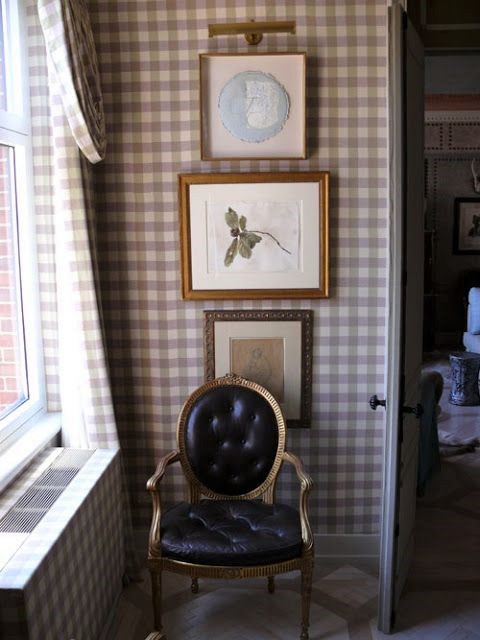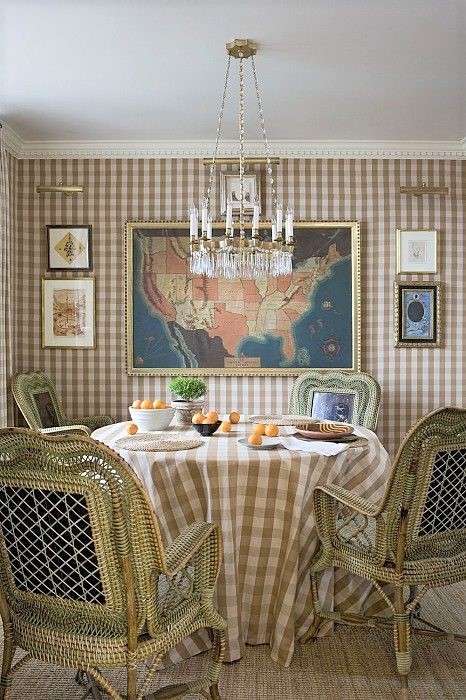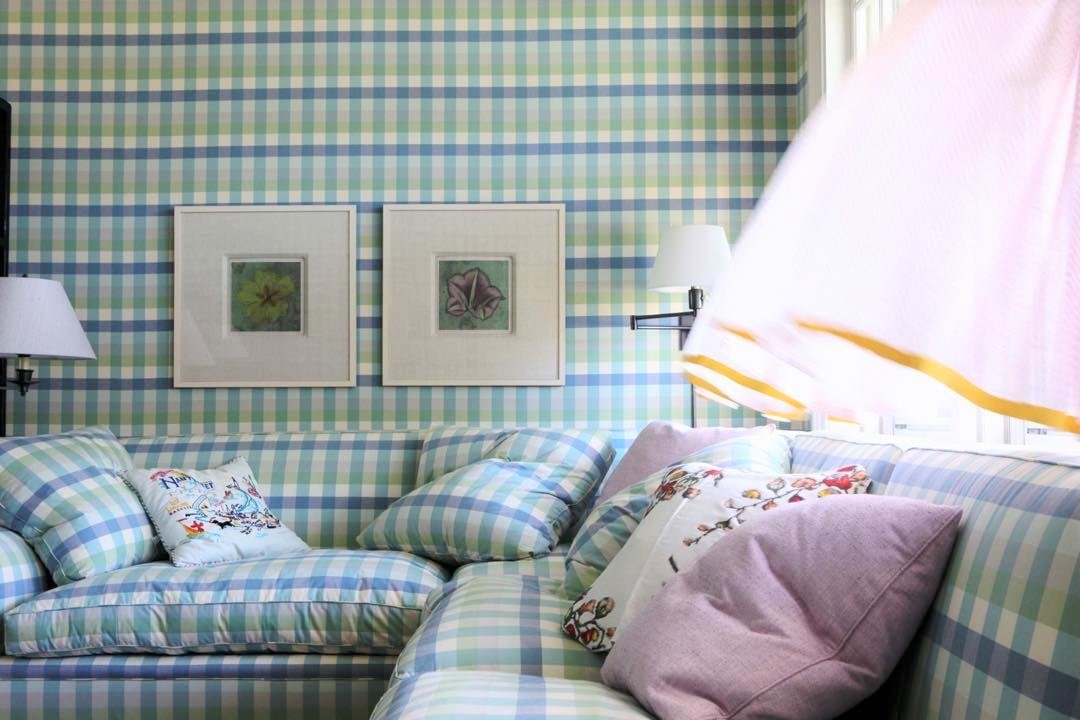 Jeffrey Bilhuber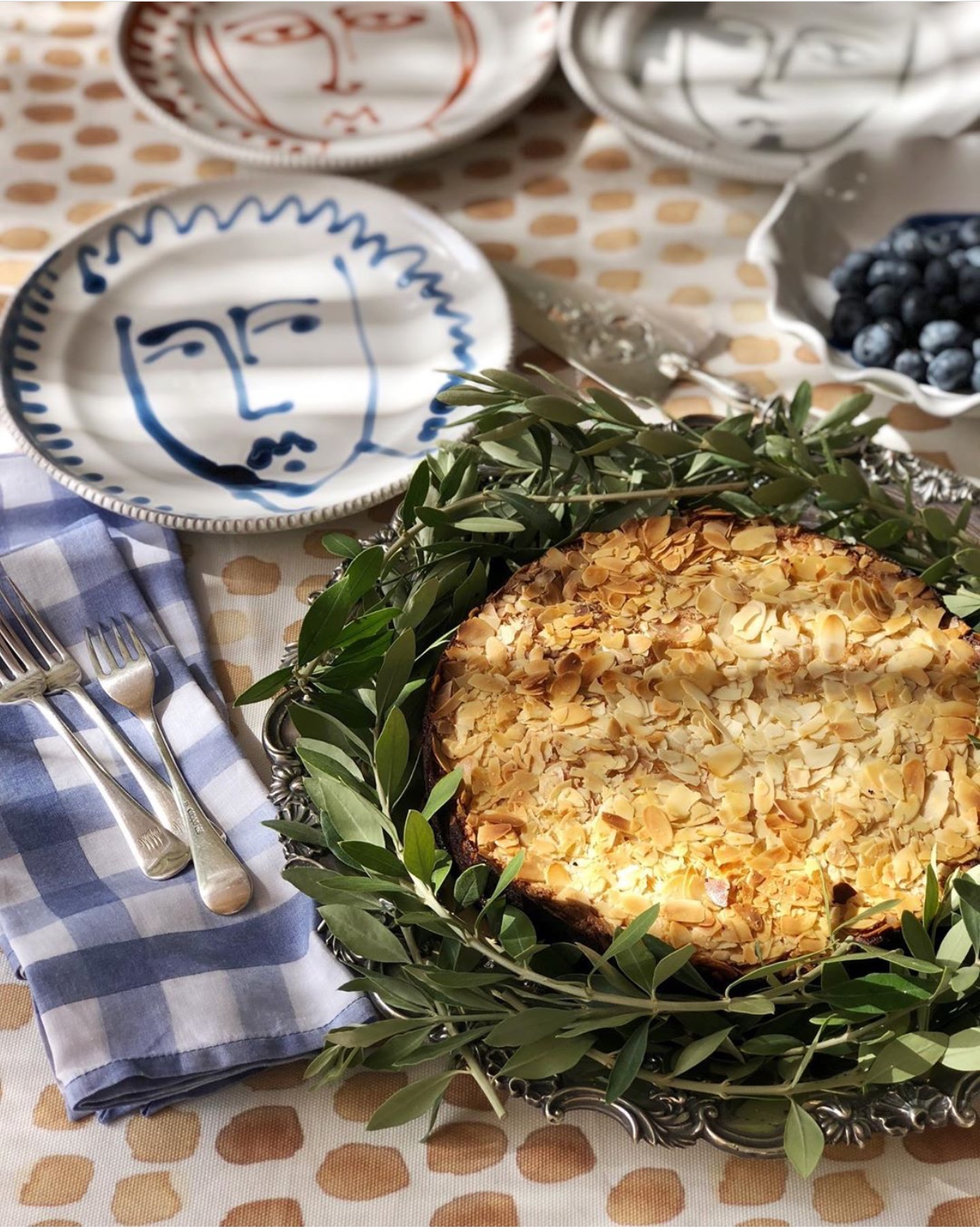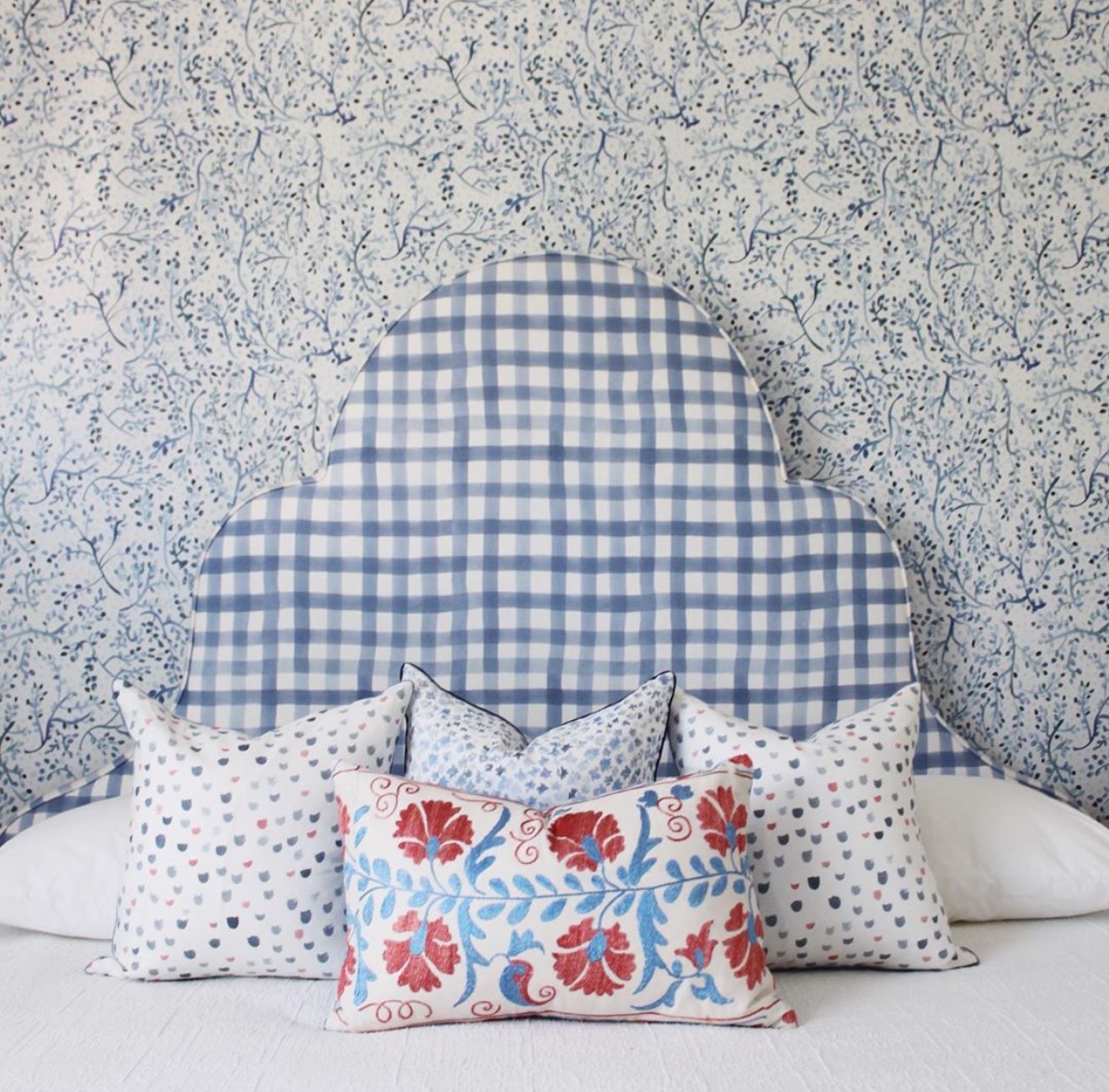 Georgia Mac Millan's Faraglioni Blue Check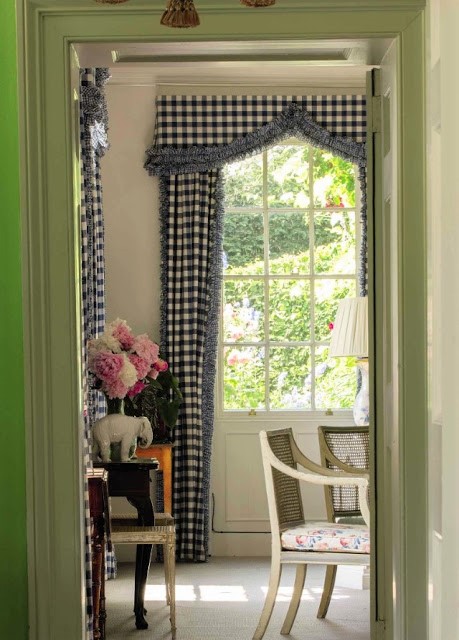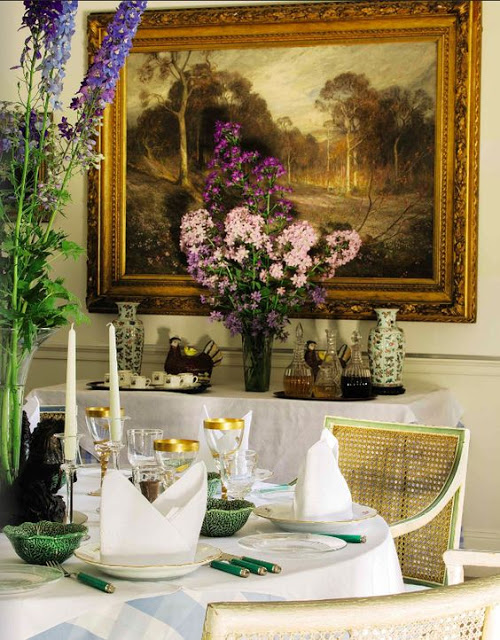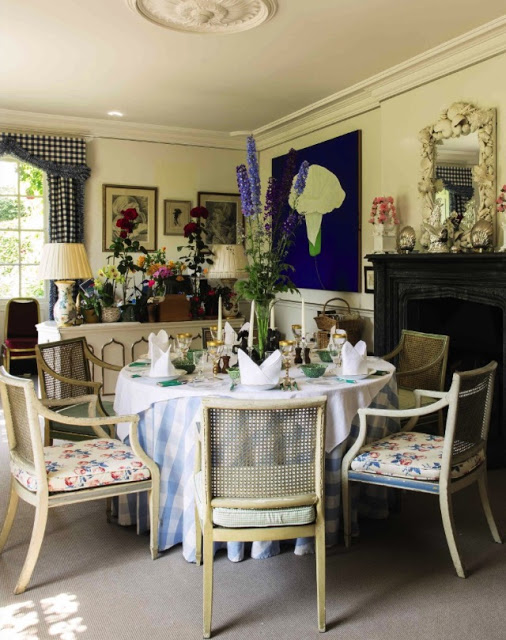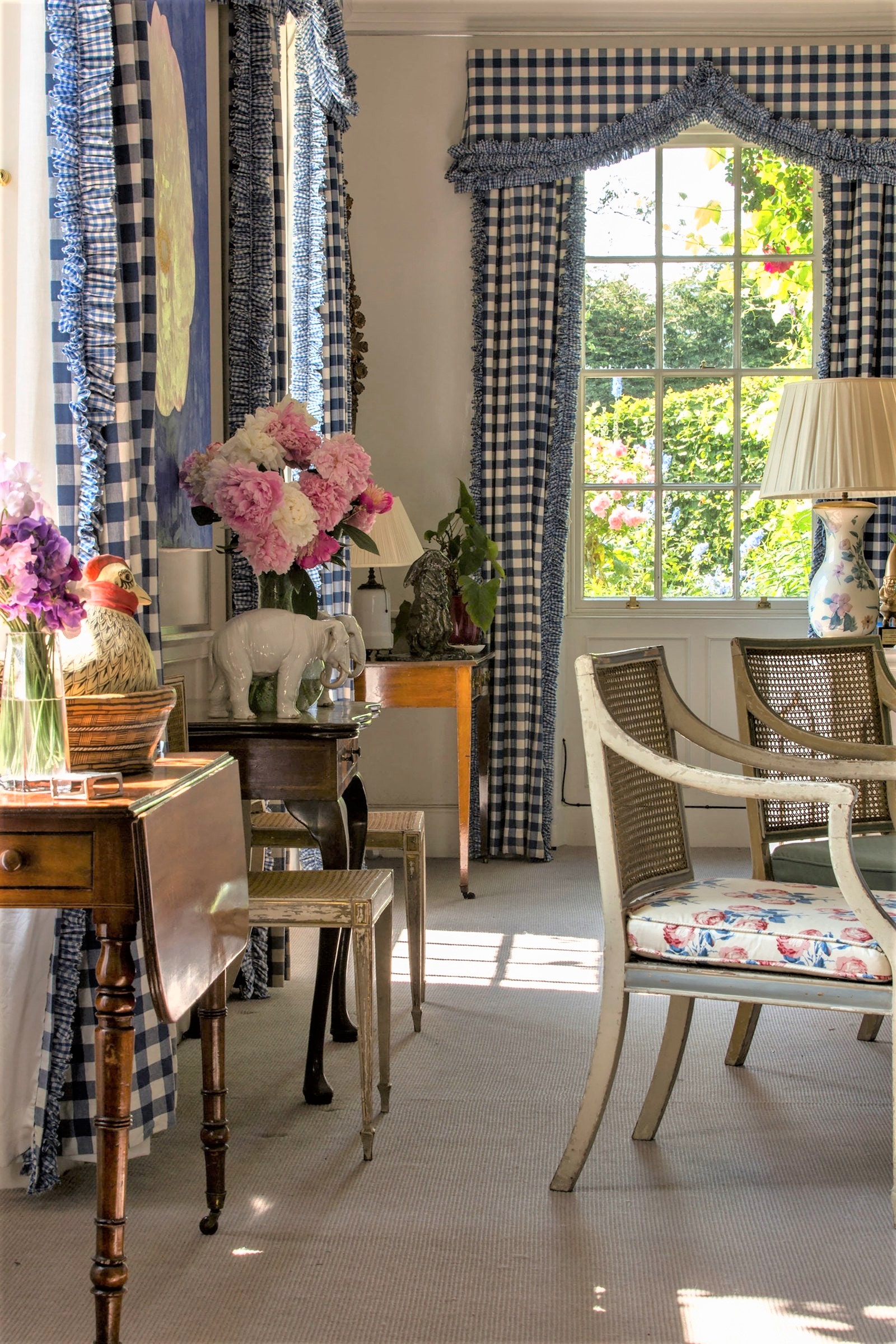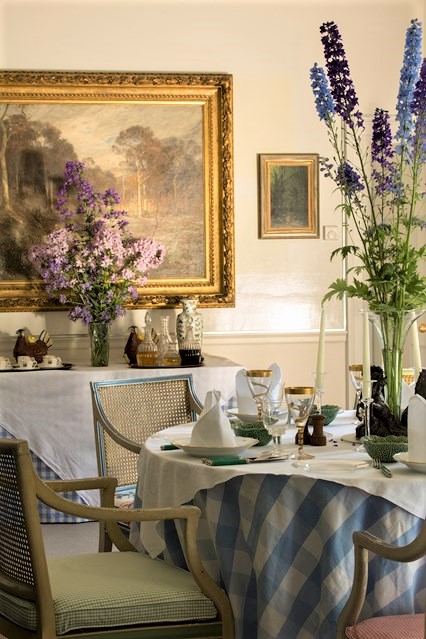 The Old Vicarage where Deborah (Mitford) the Duchess of Devonshire retired after Chatsworth. You can read the blog post I dedicated to this house here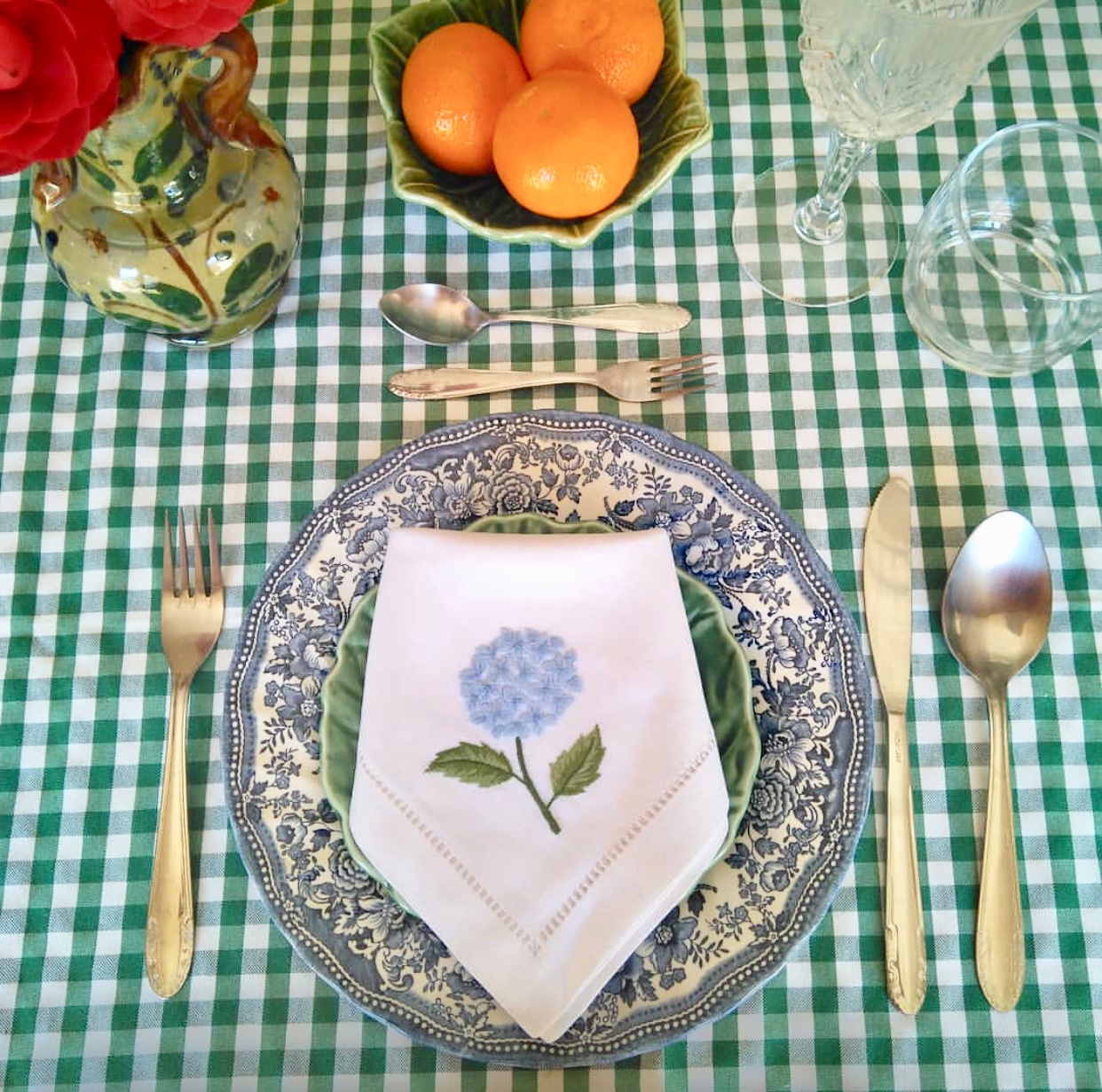 A table I did a while ago. The hydrangea napkins can be found at Bonadea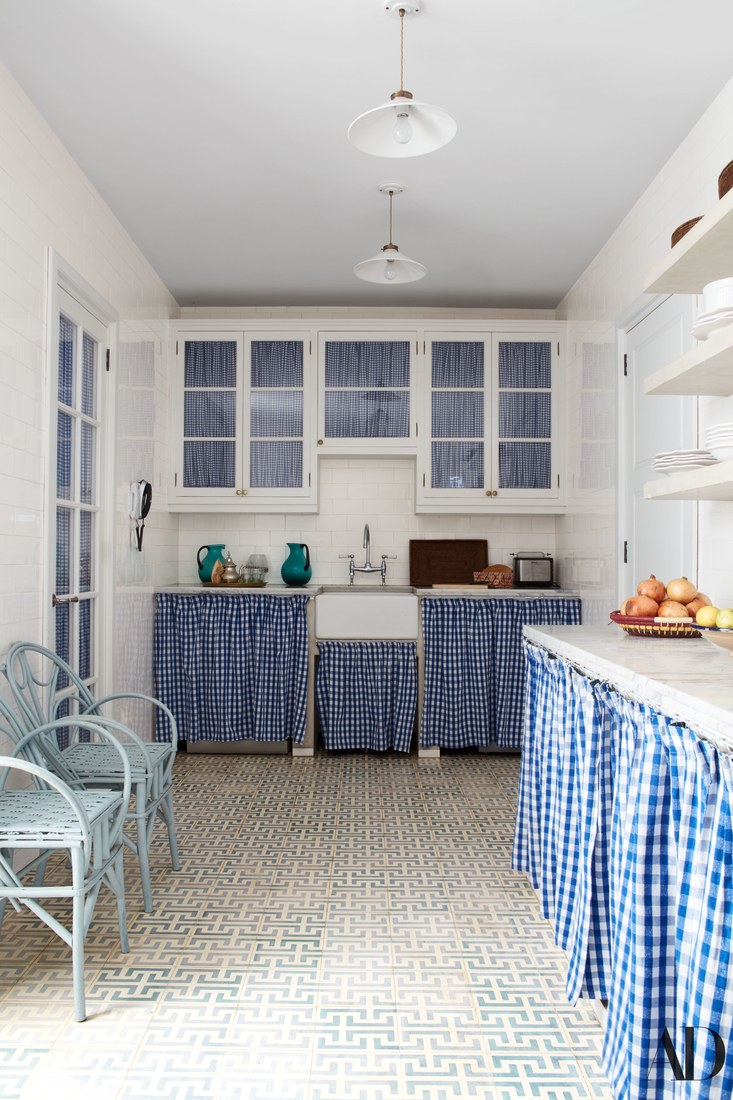 Veere Grenney Tangier home.Simon Upton photography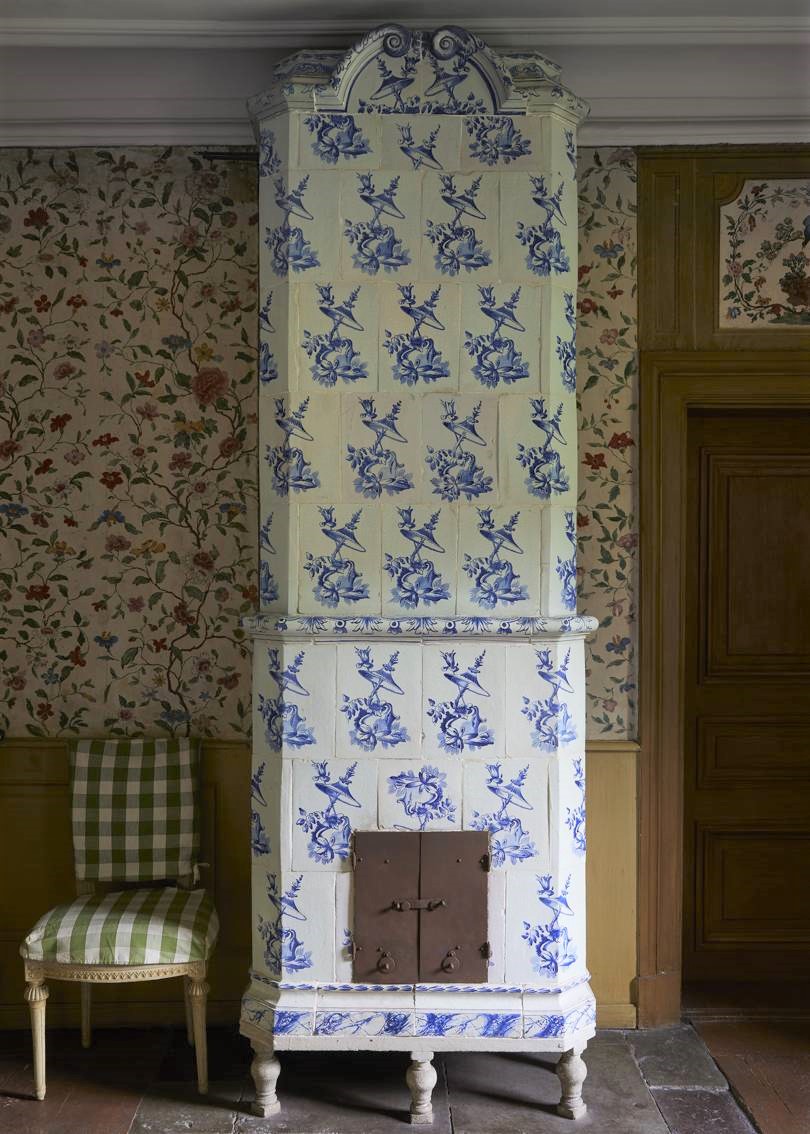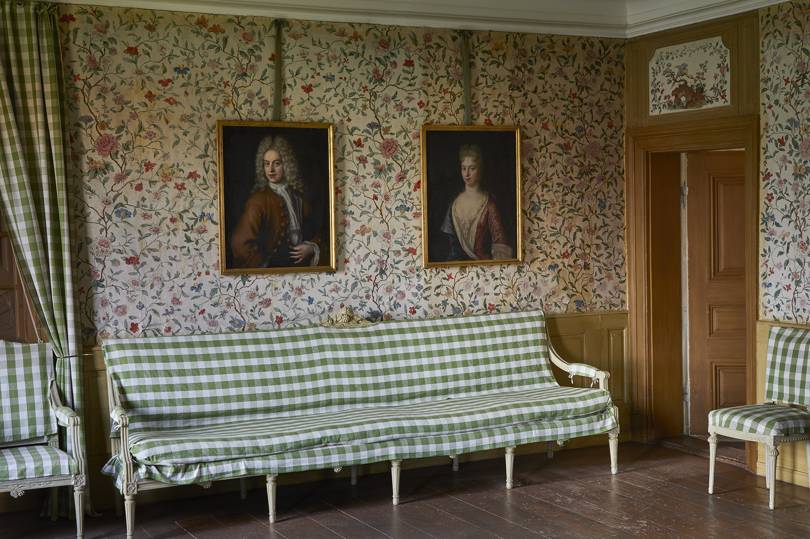 Svindersvik, a beautiful Rococo mansion in Sweden. Miguel Flores-Vianna photography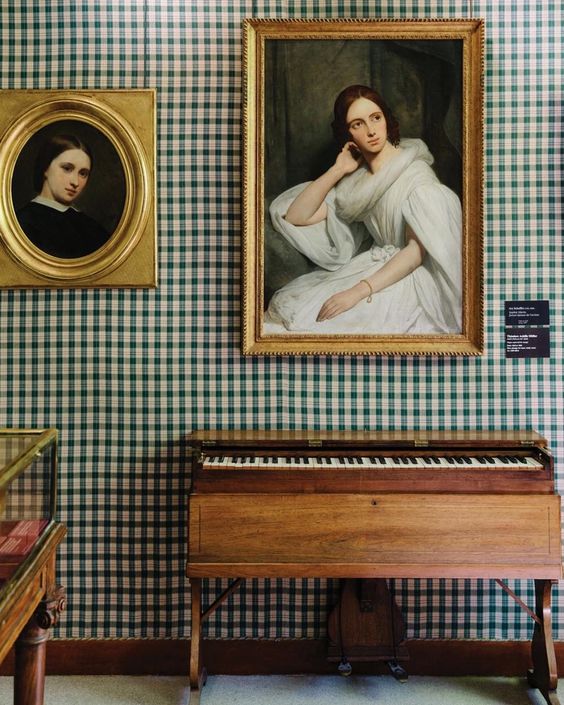 Valentino's Central Park Apartment with Le Manach red gingham walls. Photographed by Michael Mundy, Vogue, March 1989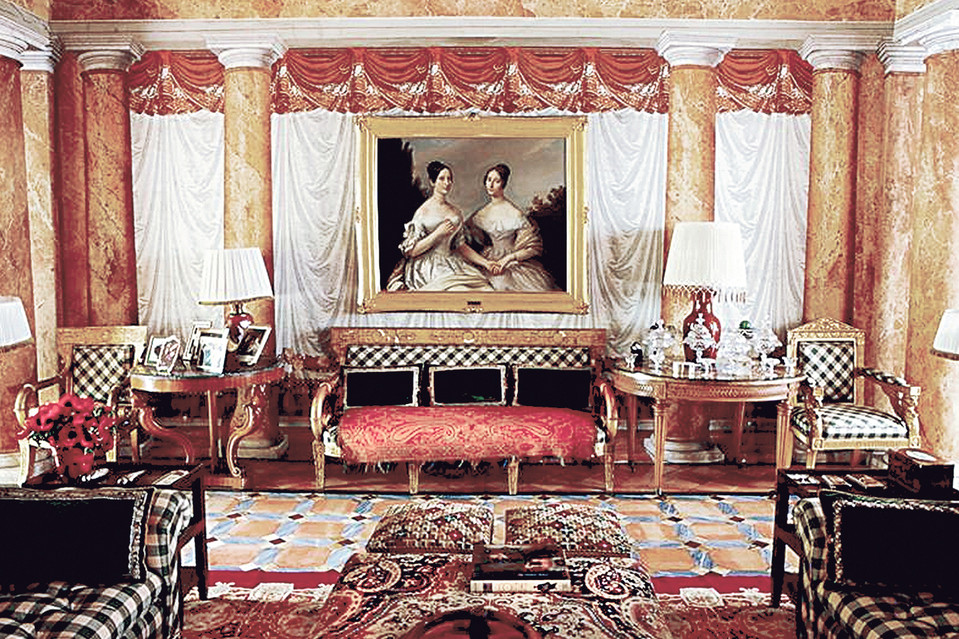 Renzo Mongiardino via WSJ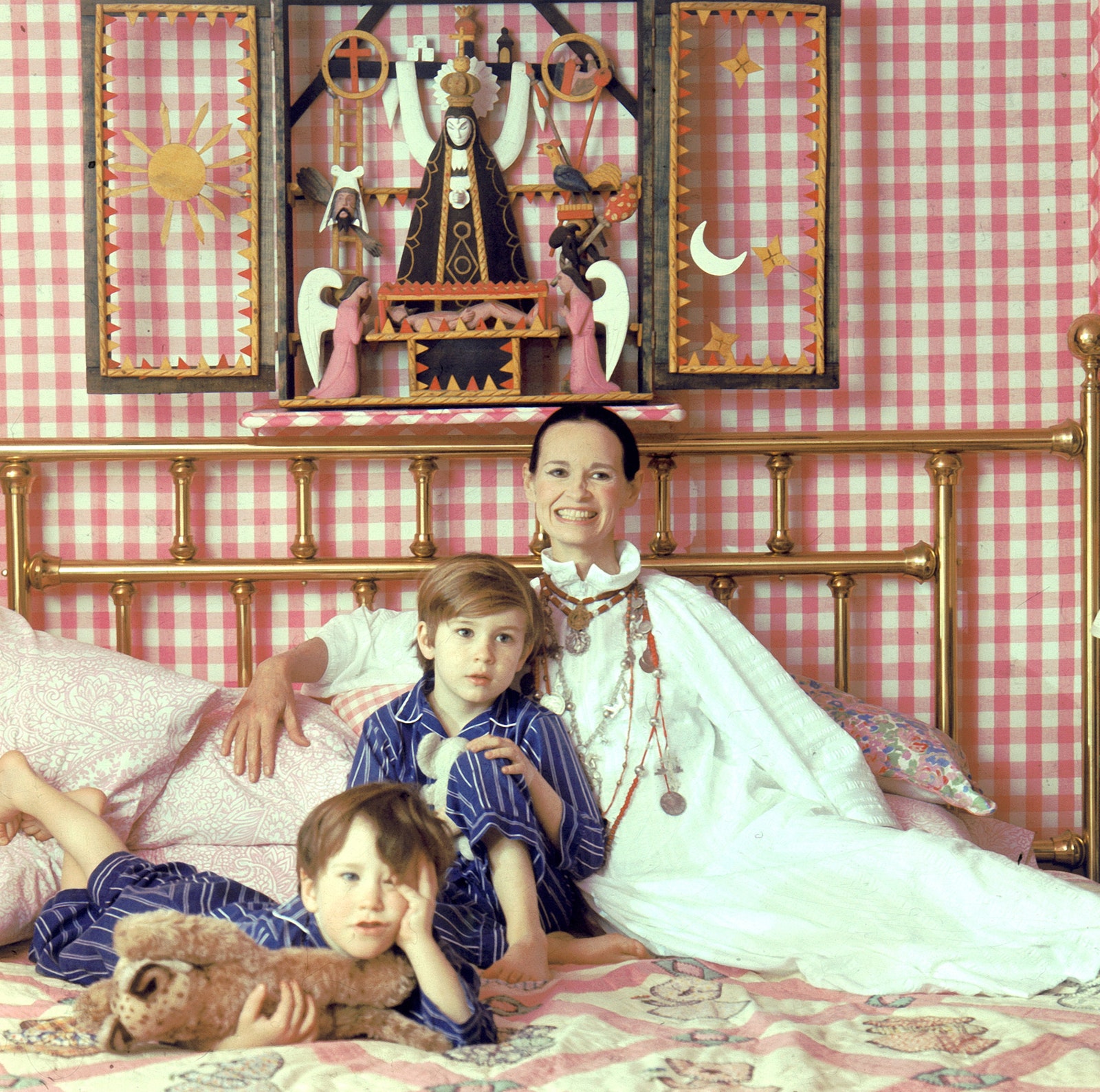 Gloria Vanderbilt with her sons Anderson Cooper (left) and Carter Vanderbilt Cooper on a bed in their home on March 30, 1972 in Southampton, Long Island, New York.Photo by Jack Robinson/Hulton Archive/Getty Images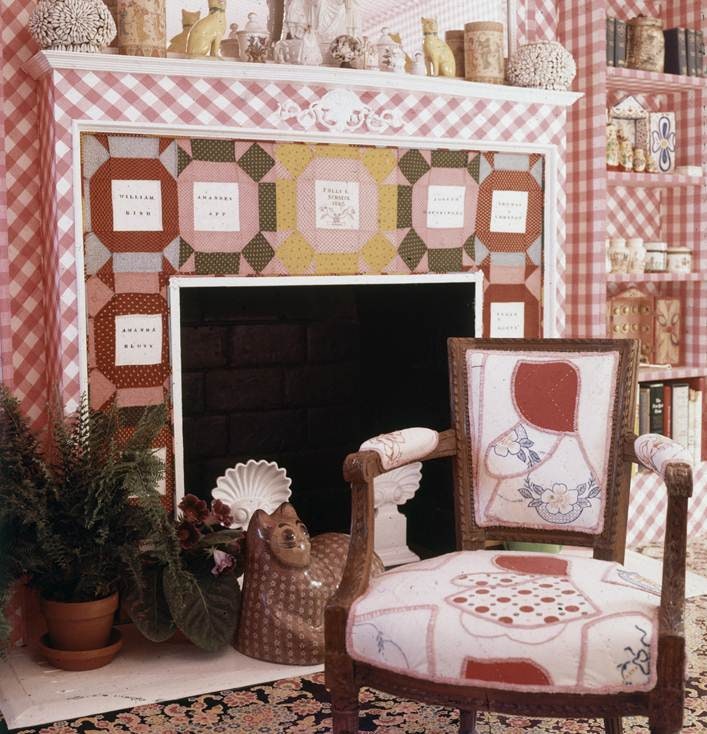 Detail of the master bedroom in the Long Island home of Gloria Vanderbilt and Wyatt Cooper, decorated by Vanderbilt; the brick fireplace as been covered with a Friendship quilt, each white block of the quilt stencilled with the name of one of the quiltmaker's friends; the room is covered with purple and white gingham wallpaper; Photo by Horst P. Horst. Condé Nast / Getty Images.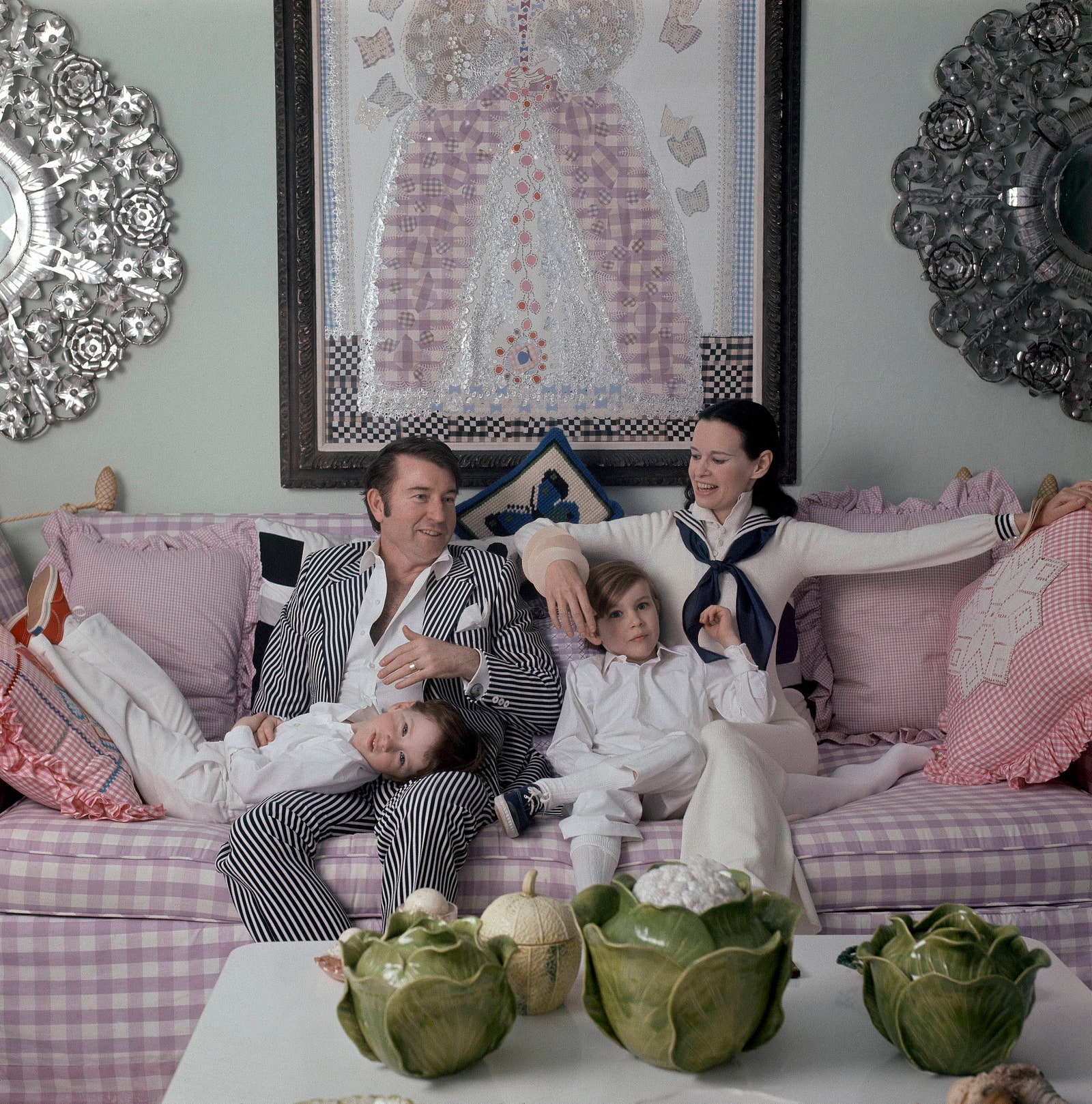 Gloria Vanderbilt with her husband, Wyatt Cooper, and sons Anderson and Carter, in their Southampton living room, 1972.Photo by Jack Robinson. Condé Nast / Getty Images.