After completing his fine arts degree in interior design and decoration at Parsons School of Design in New York, Kirill Istomin began his career with one of the leading New York society interior design firms, Parish-Hadley.  He started his own firm, Kirill Istomin Interior Design and Decoration, in 2002 with offices in New York and Moscow. Maintaining the main focus on high-end residential and commercial interior design and decoration, the company manages projects in France, Italy, Russia, Kazakhstan, the United States, and Great Britain.
Istomin has become known for his exuberant interiors filled with colour, sumptuous fabrics and exquisite details. In today's conversation, we are getting to know the  interior designer with the most opulent eye,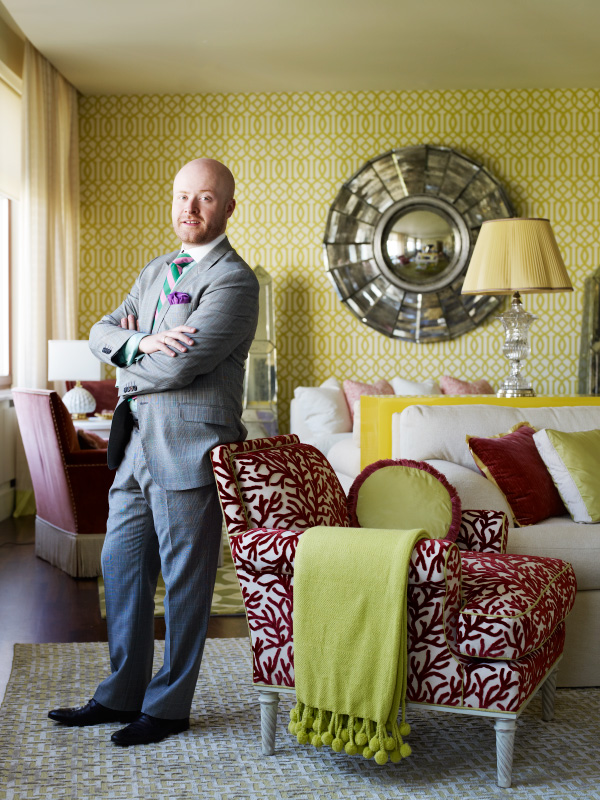 Kirill Istomin portrait by Mikhail Stepanov
Dear Kirill, first of all, I would like to know when did your passion for interiors start?
I decided to become an interior designer when I was around 8 years old. I was very much inspired by 'La Traviata' movie by Franco Zeffirelli. I was so amazed by the set design, that I wanted to recreate something like this on my own. My first decorating project was sofa throw pillows for my grandparents country house terrace – I designed round ones out of multicolored floral on yellow ground fabric trimmed with red fringe. Back then it seemed to me as a complete sensation! I thought Zeffirelli would have approved :)) ha ha!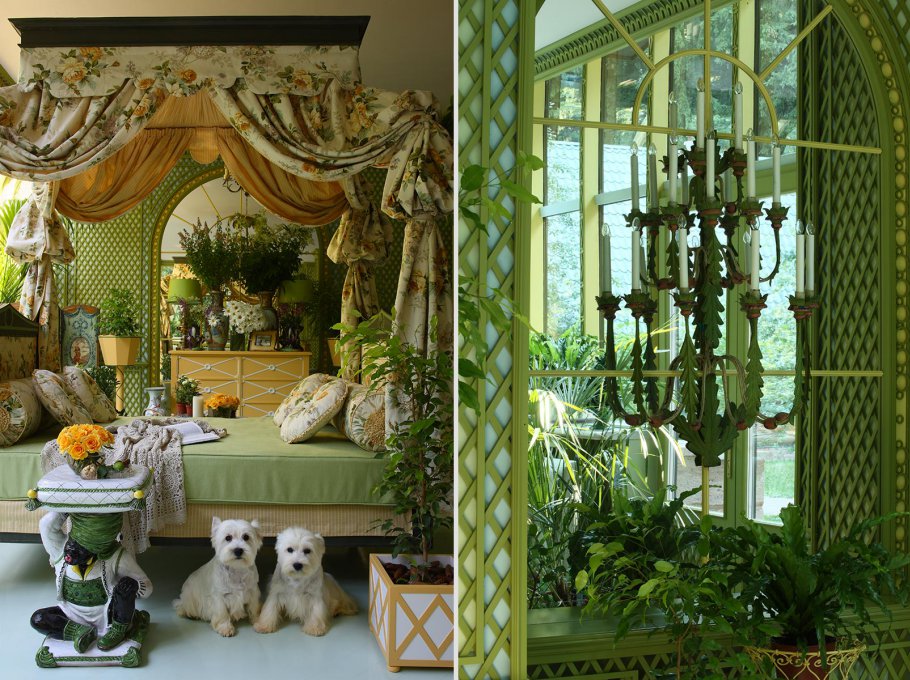 Indoor winter garden with daybed by Kirill Istomin
What are your biggest sources of inspiration?             
While studying at Parson's, I received an internship at Parish-Hadley. It was an unparalleled experience! I was the youngest intern at the time, and the only foreigner to be ever employed by Paris-Hadley. Mr Hadley's works are still a great inspiration to me. I also admire the whimsy and refined beauty of Russian historical 18th-century decor and architecture. Palaces of St. Petersburg are an eternal source of inspiration.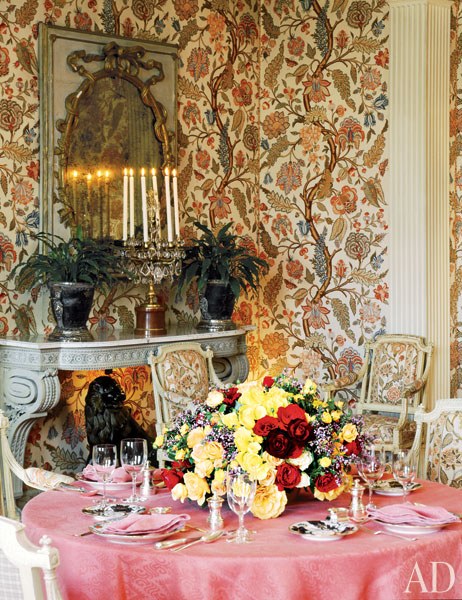 The dining room of Babe and William S. Paley's Fifth Avenue apartment decorated Parish-Hadley. Architectural Digest John M. Hall Photography.
When it comes to decorating, how would you define your style?
I work in all styles, and I love color! Even if it's a very stark, modern space, a touch of color makes it vibrant and inviting.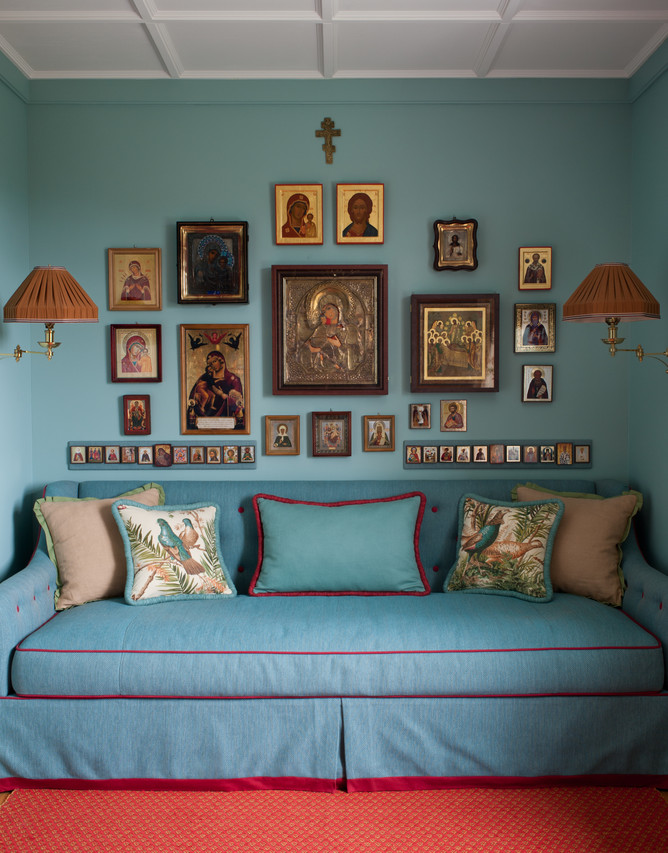 A storybook country house by Kirill Istomin. The client's collection of Russian icons is displayed in the daughter's study. The throw pillows are Lee Jofa and the cotton woven rug is from Vandra Rugs. WSJ
What's the best advice you could give to someone who is trying to start their career in the interior design field?
Interior decorating requires a very broad education, from technical and practical aspects to more fundamental disciplines, like Art History. To develop your own style, you need to train your eye!  From my childhood until today, I've always loved looking at books and magazines and absorbing the images. Young designers are so lucky to have Instagram and Pinterest as their tool today…We didn't have that when I was starting years ago.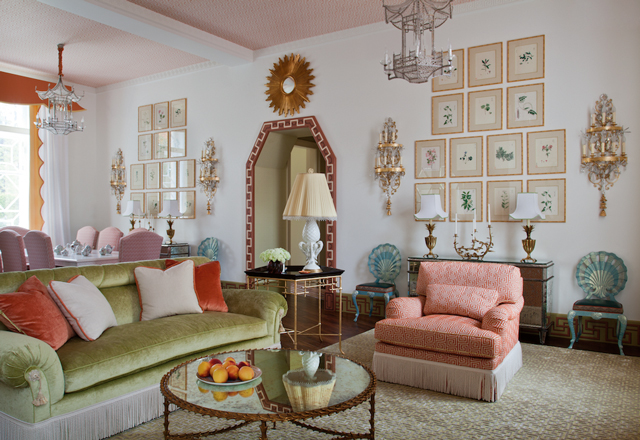 A Summer cottage decorated by Istomin. Tour this chinoiserie filled home here. Fritz von der Schulenburg photography.
Do you have any tips for mixing different prints in the same room?
I'm a huge fan of mixing different prints! It's fun but requires an eye for edit.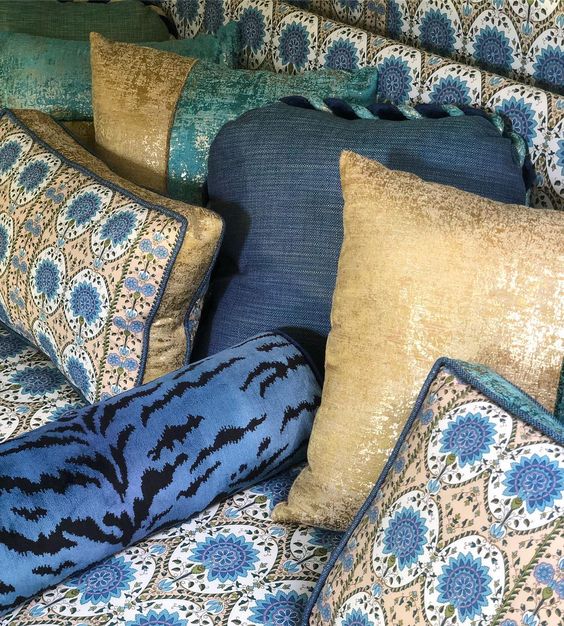 Detail of a vibrant pattern mix on a project by Istomin shared on his Instagram. 
Who are the past or present interior designers that you admire the most? 
Among design legends that I admire are Henri Samuel, John Fowler, Rose Cumming, Mario Buatta, William Haines, and Stephane Boudin of Maison Jansen.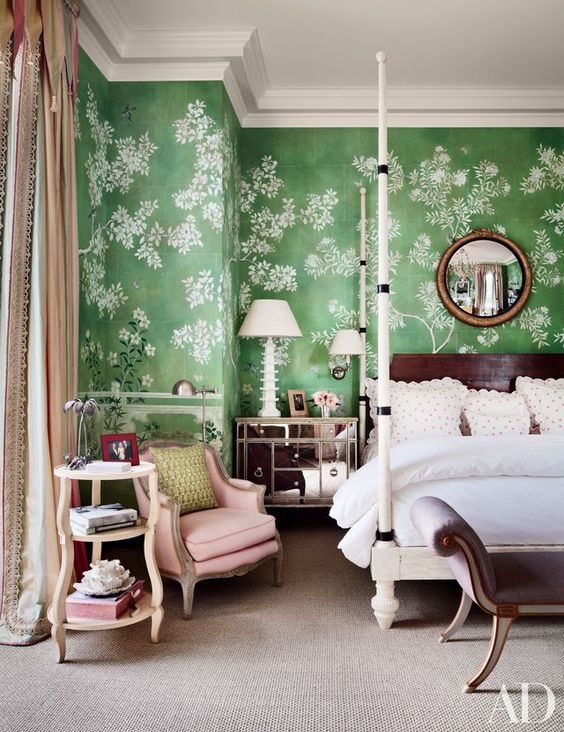 A Palm Beach bedroom by Mario Buatta. Architectural Digest.