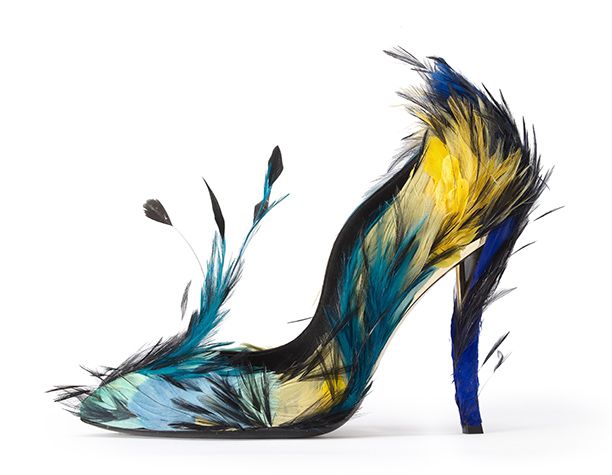 "Birds of Paradise- Plumes and Feathers in Fashion" es el titulo que da nombre a la exposición que  puede verse actualmente en el Museo Bowes, un tributo a la elegancia de las plumas en la moda, tanto del pasado como del presente. Forman parte de la muestra creaciones de diseñadores como Alexander McQueen, Dries
Van Noten, Jean Paul Gaultier, Thierry Mugler, Balenciaga, Prada y Gucci.
Gracias a su belleza, a su fragilidad y su valor, las plumas han tenido diversas connotaciones y se han usado a lo largo de la historia de la moda, tanto como accesorio, como formando la propia prenda.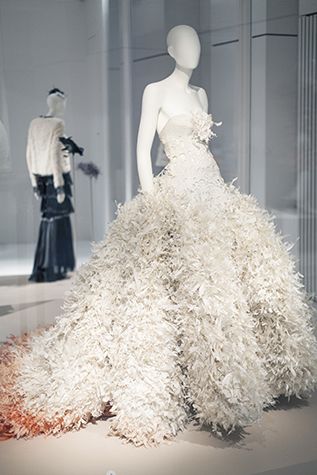 La muestra ha sido organizada por MoMu- El Museo de la Moda de Antwerp y aborda
aspectos como el lujo, el modernismo, la feminidad o la ligereza de las plumas.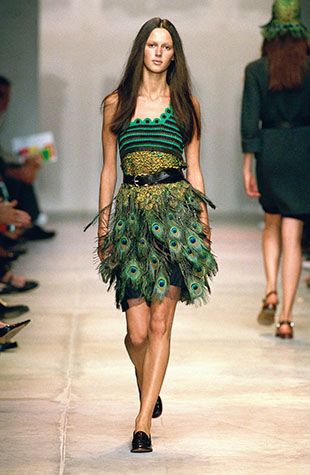 En colaboración con Maison Lemarié la  exposición nos cuela dentro de la profesión, quizá no muy conocida, del "plumassier". Lemarié es uno de los
talleres más antiguos dedicados al tratado de las plumas, y lleva trabajando para la Alta Costura desde 1880.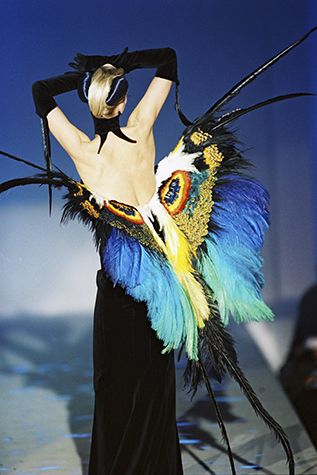 El Museo  Bowes es un impresionante castillo a la francesa en Durham,  al Noroeste de Inglaterra. Su construcción fue decidida en 1869 para albergar la colección John Bowes y su esposa Joséphine y abrió sus puertas al público en
1892. Una vasta colección que abarca pinturas, tapices, muebles, cerámica, trajes o libros.