Antonia Stewart Ltd is an interior design practice specialising in high end private residential projects in London, the country and abroad.
With nearly 20 years of interior design experience, Antonia uses her creative flair to produce individual and elegant interiors whilst taking into account the architecture of the building and their surroundings.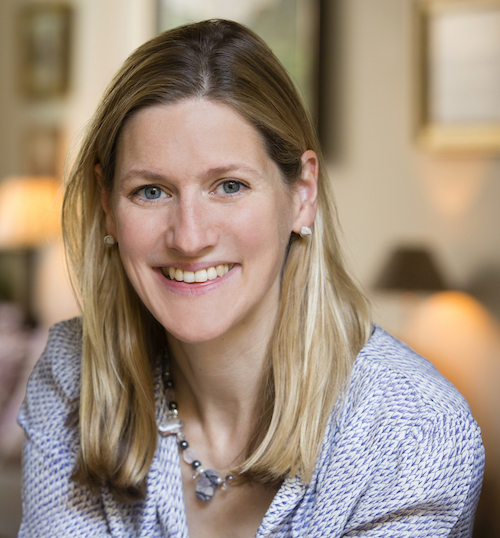 Discover Antonia's inspiration, advice on starting your own interior design practice and more in today's conversation.
 Dear Antonia, first of all, I would like to know when did your passion for interiors start.
My interest in interiors really has been there from the start…..when we were children, we lived in a lovely, warm, happy home in the (English) country that was always filled with fresh flowers for the garden; I always thought that that made the house feel alive.   In the interiors that I design now for my clients – without even thinking about it – I am always trying to recreate that feeling.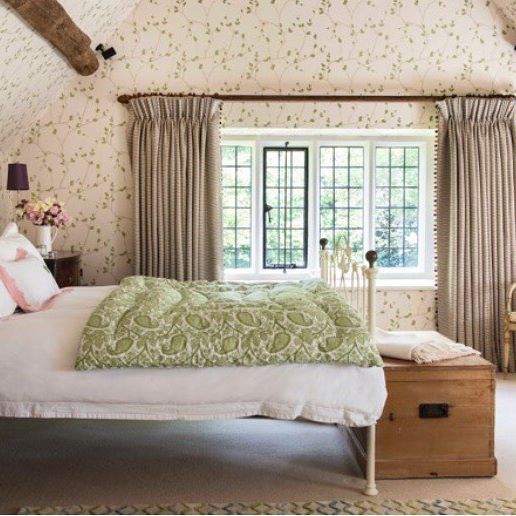 Later on, at school, I studied Art and History of Art and loved the combination of the two very different styles of discipline.  On one hand, there was the structure of history of art; an academic subject requiring research, reading and essay writing and on the other hand – art that required visualisation, hand to eye co-ordination, appreciation of materials, texture and colour as well as a great deal of imagination. At university, I then went onto study History of Art further – taking modules on domestic architecture along the way.  With a solid base under my belt, my first job was at a medium-sized architectural and interior design practice in London where I stayed for 7 years and learnt a lot about the practicalities of design.  I cut my teeth on some wonderful projects including undertaking the refurbishment of a private jet for a Russian oligarch!
The fabulous thing about interior design is that you are always learning and with every project, you research new areas that perhaps you didn't know so much about before.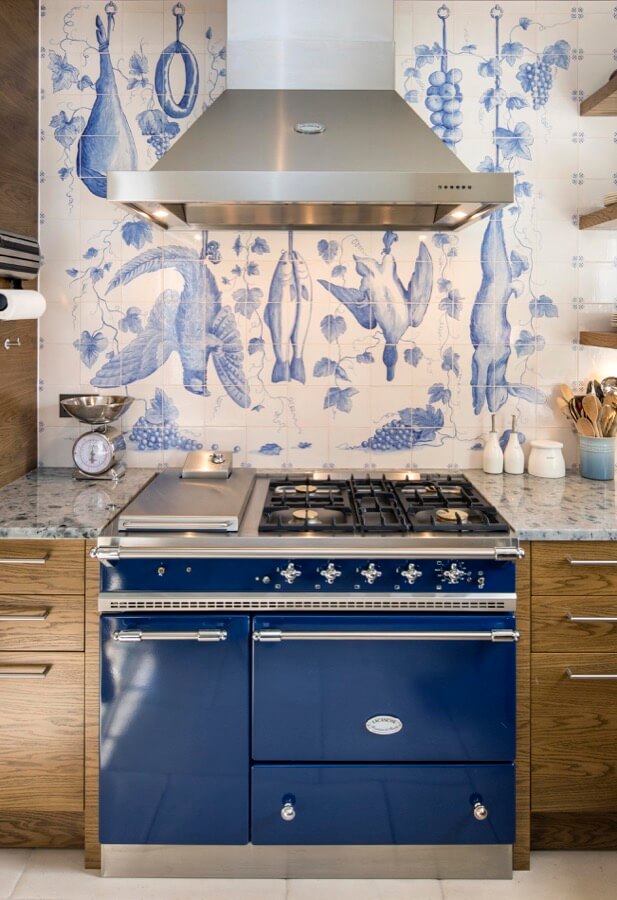 What was the most difficult part when starting your own interior design practice.
I was never worried about starting my own business as I have plenty of get up and go and I had good contacts and great clients from the start.  However, I was most surprised by how much "back of house" administration there was to do; a lot of time can be taken up just doing things to make the business tick – such as VAT returns, insurance, marketing, social media – things that don't necessarily make any money.  Now that I have been established for 13 years, my team picks up most of these jobs – enabling me to concentrate on the big picture and do what I enjoy most and am best at!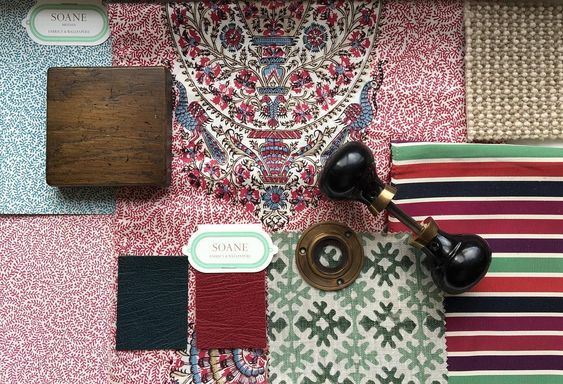 Favourite British interior
I recently went to 7 Hammersmith Terrace, London – the Arts and Crafts home of Emery Walker. Walker and his friend William Morris were the first of the Arts and Crafts Movement and together set up the (shortlived) Kelmscott Press.  The house at 7 Hammersmith Terrace has recently been restored and has some of the original Morris & Co wallpapers (dating back to the 1920's) some in rare designs and colourways. Combined with 17th and 18th century furniture, and fabrics and pottery from the Middle East and China the house is a fabulous mix of how a home would have been decorated in this period.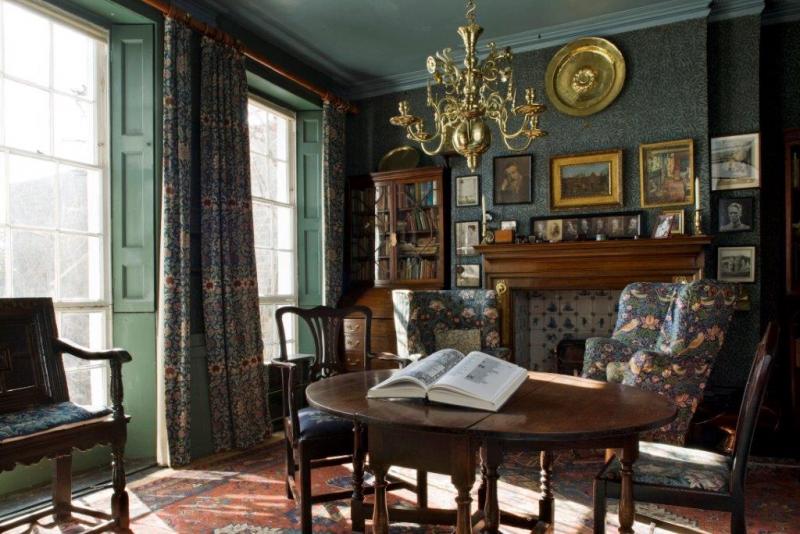 What's the best advice you could give to someone who is trying to start their career in the interior design field?
The world of interior design has changed dramatically over the last 20 years.  With many more people coming into the field, competition is now really hot.  Ideally, a newcomer would have a degree in interior design (in the UK the best courses are at the Inchbald or KLC in London) or something linked to the field – such as architecture, interior architecture, textile design or history of art for example and everyone must be fluent in CAD.  Every practice now demands people to have the ability to draw up furniture layouts, electrical layouts, joinery drawings in a CAD format.  In addition, you must be super organised and have good attention to detail – in running a job there are a huge number of ever-changing schedules that need to kept up to date and issued to keep the job on track and on budget.
I always think that an interior designer is like being the conductor of an orchestra; you are at the centre with the overall vision and it is your responsibility to organise and bring together the various elements, changing them if necessary to ensure that you always have the very best team around you.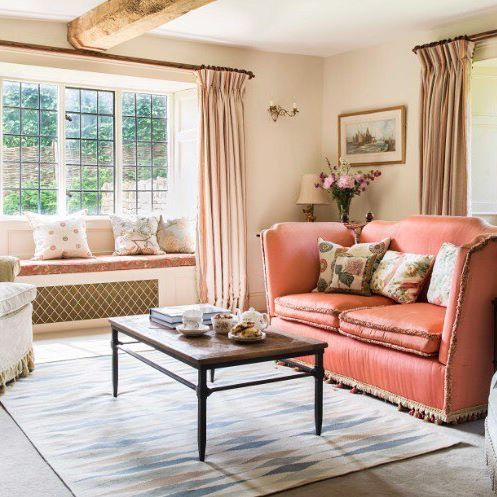 Who are the past or present interior designers that inspire you the most?
Wow! That is a difficult question! Where to start!?! I love elements of lots of interior designers – but choosing 3 of my favourites….  Being a big colour fan, I find Kit Kemp a very refreshing face on the interior scene. I enjoy the eclectic build-up in her schemes and I particularly like the way she looks out specific artists and then incorporates their work into hers. As a result, her interiors feel cosy and not too formal – a bit like mine.  I also love the boldness and strength in the late David Hicks's interiors. He was another great colour lover and combined this with the use of strong geometric carpets and fabrics for which he is well-known.  I also love the architectural work of Ben Pentreath – and feel so relieved that there is someone out there producing new but genuinely beautiful buildings (and streets!) that will be such a fabulous legacy for future generations.  He designs in such a classical way that if I was planning to do a new build – without doubt, he would be the person I would go to.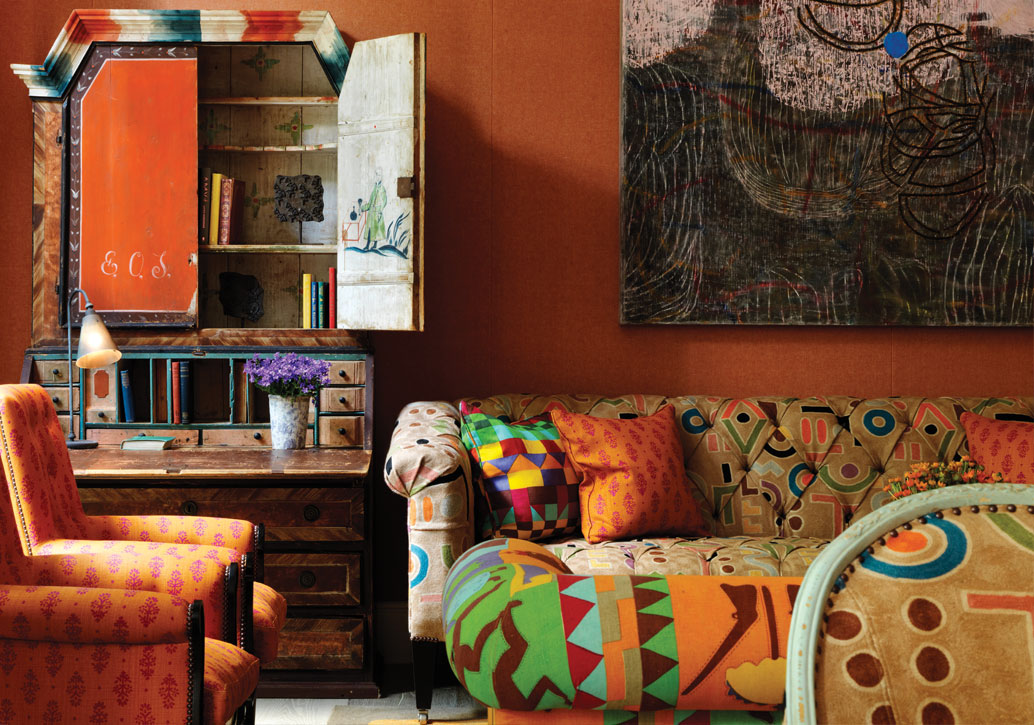 Thank you so much, Antonia!
For more information visit: http://www.antoniastewart.com
Images: Antonia Stewart Ltd unless otherwise specifically stated.