When I first discovered Tulicarpa's instagram account I was instantly mesmerised by it and curious to know who was behind this fascinating brand that takes as its main inspiration the 16th-century prayer book 'El Libro de las Horas de Santa Tulicarpa'. That person in question is Lily Lewin. Based in Savannah, Georgia, Lewin's life and work connect her with her beloved Spain. The minute I got in touch with Lily, I had so many questions I wanted to ask her – it's rare to find a new brand that blows my mind. But Tulicarpa, and its founder, did. Below I'm sharing some of those questions I had for Lily that she kindly answered for me and my readers. I hope you enjoy getting to know one of my latest and favourite discoveries as much as I do!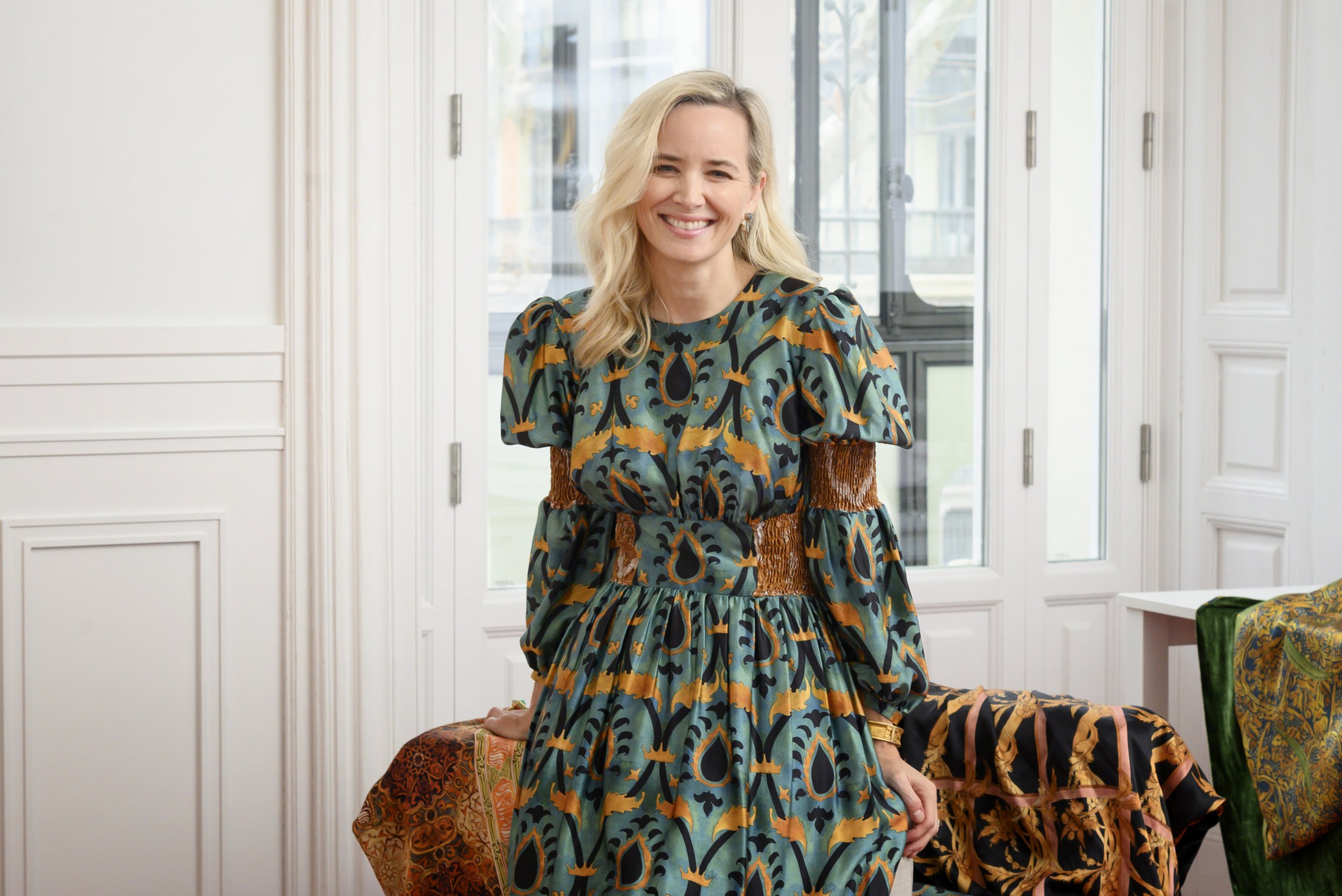 Tulicarpa founder Lily Lewin
What made you fall in love with El Libro de Horas de Santa Tulicarpa?
In Savannah we live with Spanish moss and Spanish ghosts.  Charles V's galleons were drifting along the coast of Georgia and the Carolina Low Country in 1525 as they traced the borders of a new Empire with a cross and a compass.  The flourishing silk industry in Spain was helping the crown to fund these reconnaissance missions.  Centuries later the colony of Georgia also attempted to establish a silk crop in Savannah which yielded rather paltry results.  Sorolla's garden of tiles and fountains in Madrid inspired the courtyard of our nineteenth century cottage in the Hostess City, where the blood red silhouettes of Goya's Tauromaquia dance down our hallway.  These stories are all incorporated in Tulicarpa's catalogue of textile patterns celebrating Spain and particularly the epic Siglo de Oro, referencing its art, architecture, religion and exploration.   Named after the sixteenth century Santa Tulicarpa and inspired by her Libro de Horas, an illuminated prayer book with exquisite drawings in the margins, I founded the company to create a very particular aesthetic of textiles, imbued with color and symbolism, conjuring up the silks of Spanish saints.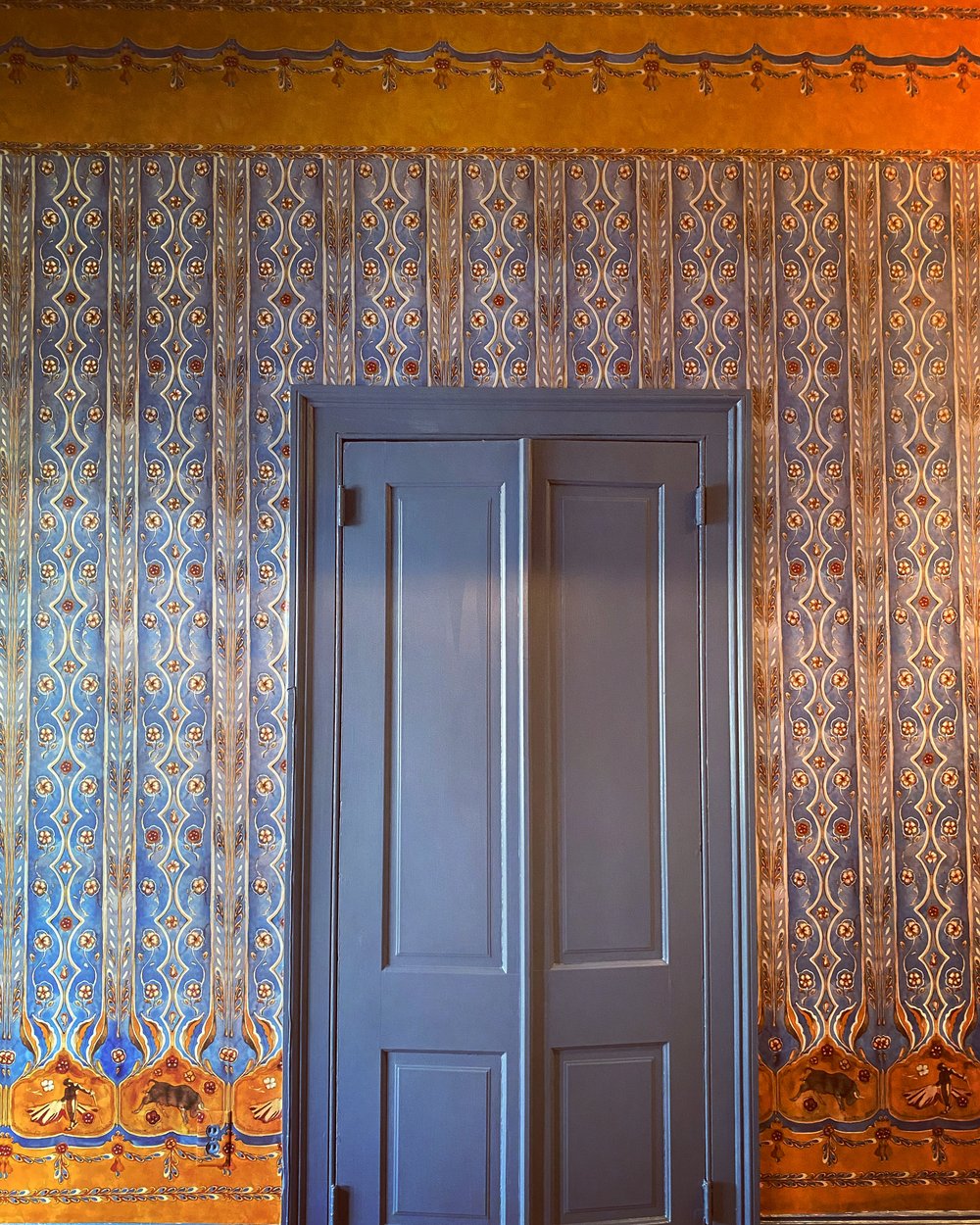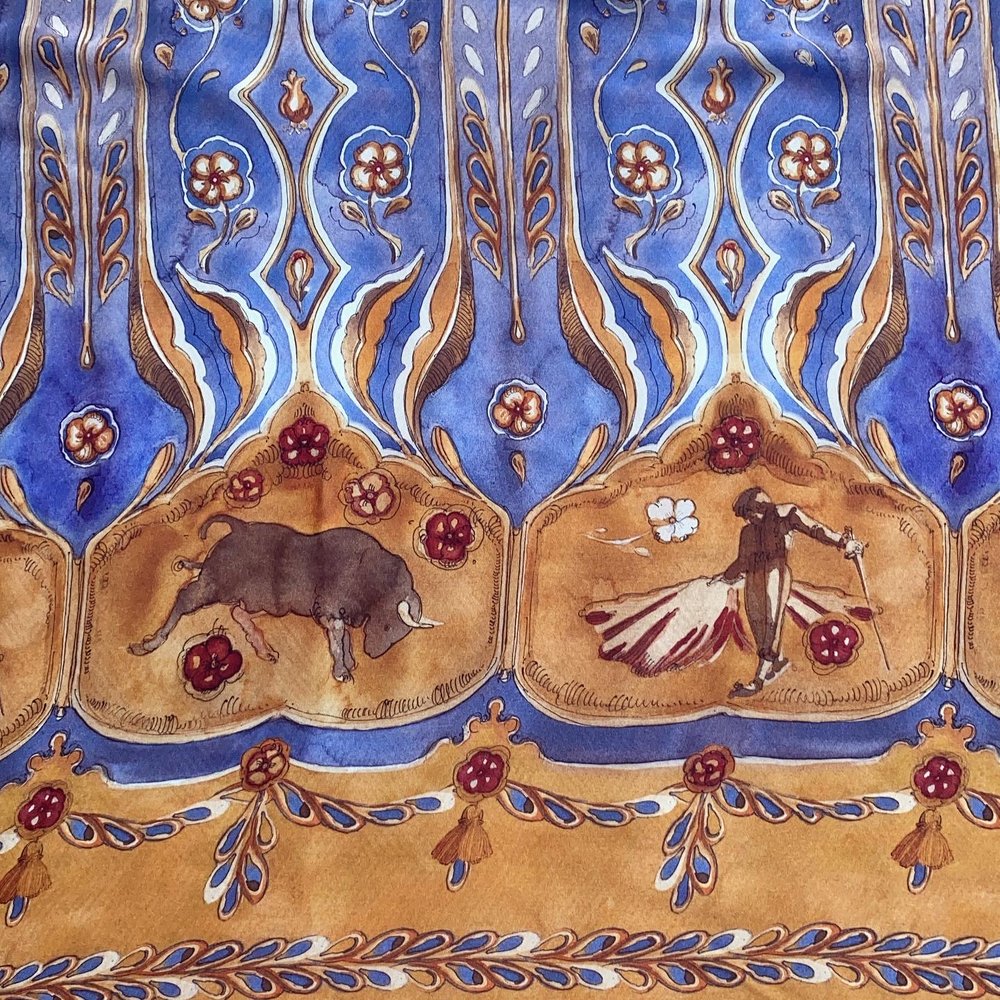 Tulicarpa's 'Toreador' wallpaper and silk, inspired by the embroidered designs of  'el traje de luces' (the traditional 'suit of lights') worn by the toreador in the ring, and by Goya's etchings of the rituals of the bullfight published in 1816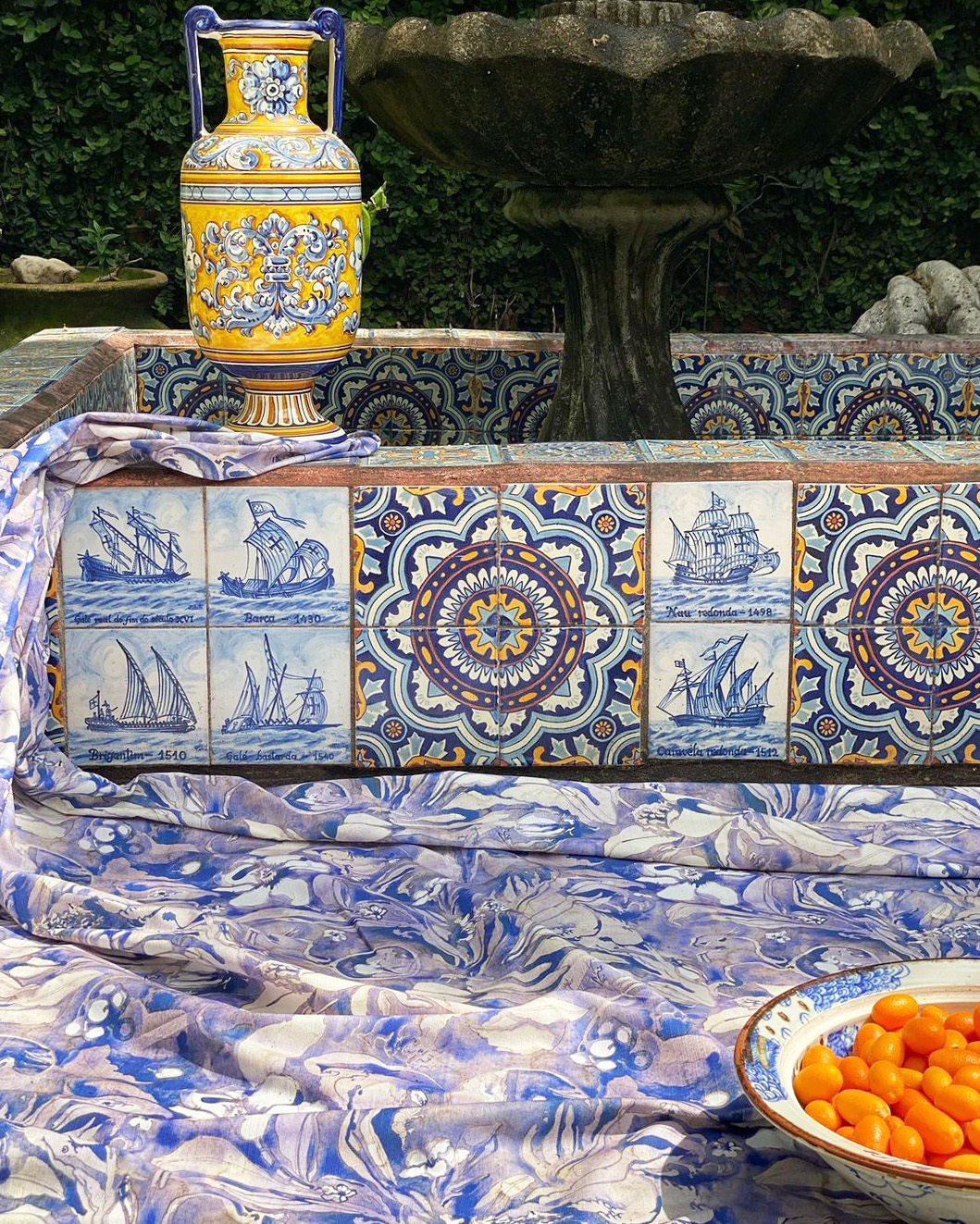 Lily's courtyard in her Savannah home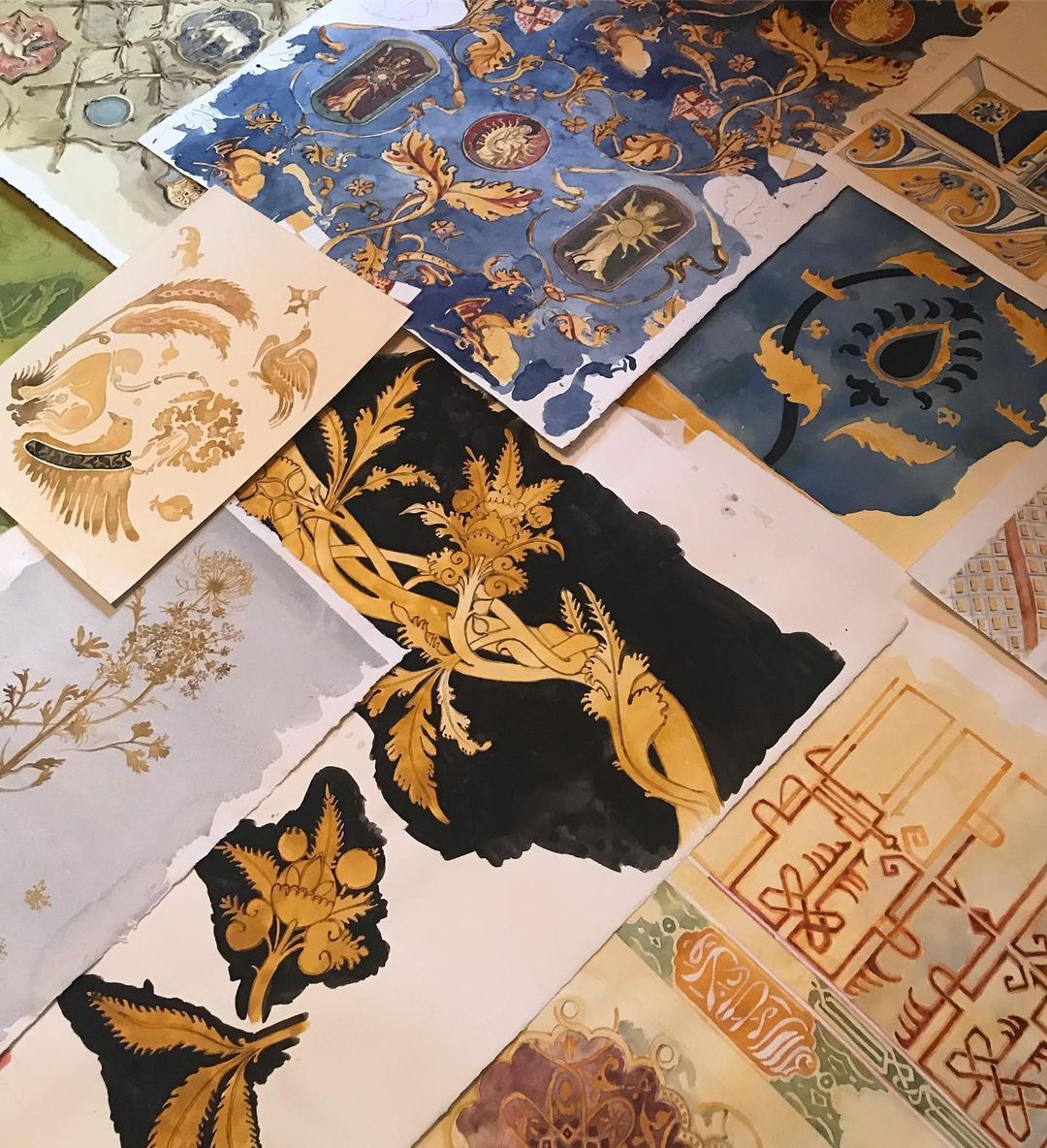 Tulicarpa pattern sketches by Mariana Langley
What's your connection with Spain? And what's your favourite Spanish interior?
There is both a historical and personal crossover between the two worlds as I have been traveling and living in Spain for years. My husband, (a direct descendant of a Spanish saint who was a confessor to Felipe II) though born in the landlocked barrio of Chamberí in Madrid, was an avid sailor while practicing medicine in the States and logged a handful of trans Atlantic crossings in his ketch, using celestial navigation to arrive into Cadiz under full sail. I too was a sailor but now we've traded sextants for boarding passes as we fly back and forth between our two countries.  I am actually designing a special collection inspired by sea voyages which will be available this Christmas.
We have a ritual after arriving in Madrid; Lhardy for a sherry and then the Prado for the portraits.  The Gothic paintings are my favorite and never fail to inspire. The bold graphics and colors of the clothes and tiled floors are magnificent!  When this great museum celebrated its bicentennial a few years ago, we created four different designs inspired by Spanish Gothic paintings in the collection which we translated into silk and velvet shawls and donated the profits to the American Friends of the Prado.  I always carry a journal scribbled with notes about travels through Spain: the cloister in Burgos; the altar in Salamanca; the painted columns in Ávila (these have all served for patterns).  I love the coffered Mudéjar ceilings in the Alhambra.  One of my favorite interiors is the series of tiled rooms in Casa de Pilatos in Sevilla.  I also am fascinated by Elizabethan lace and Greek mythology and celestial globes, which are gathered like talismans and transformed into Tulicarpa's compendium of designs.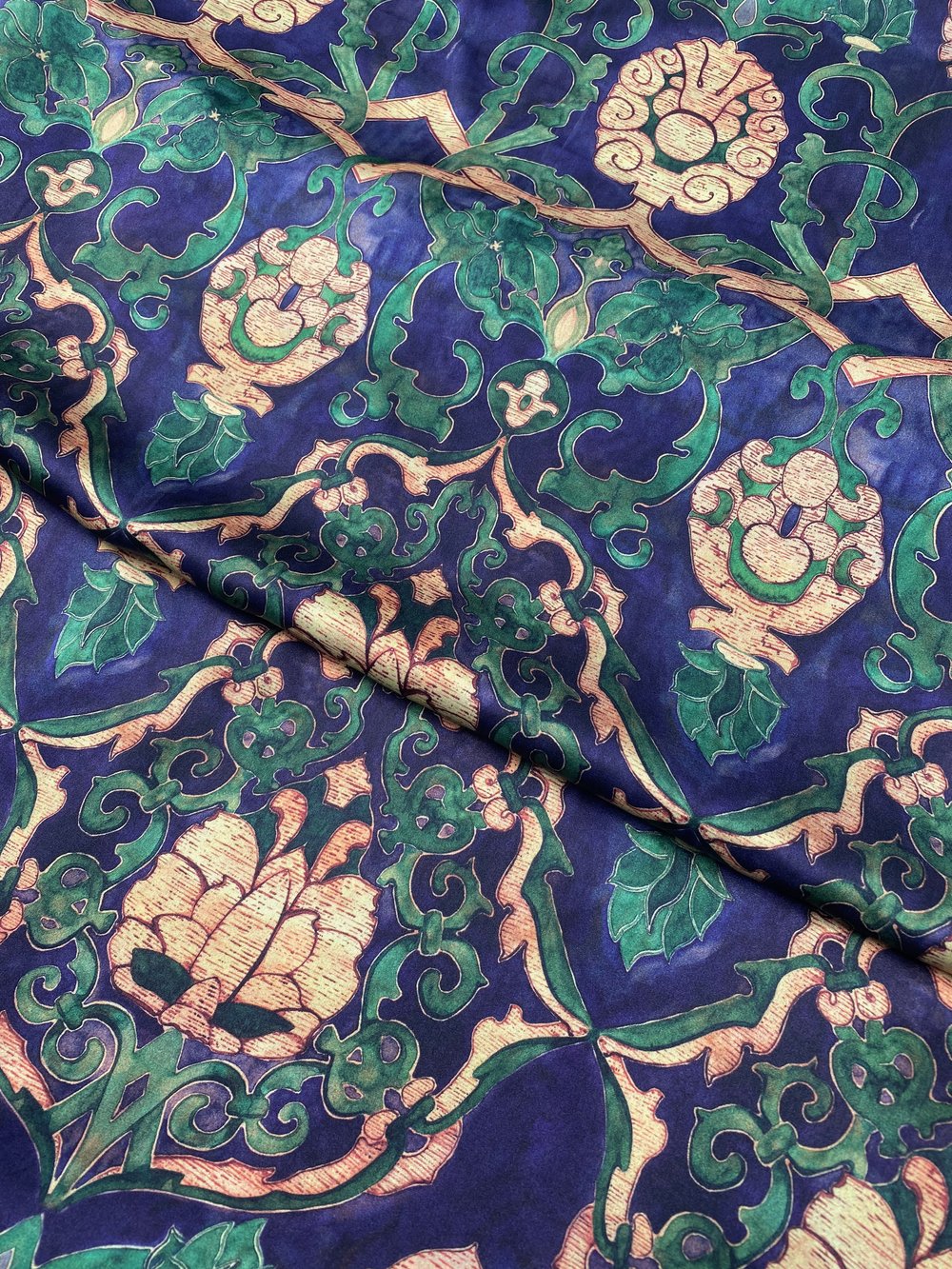 Salamanca Silk Charmeuse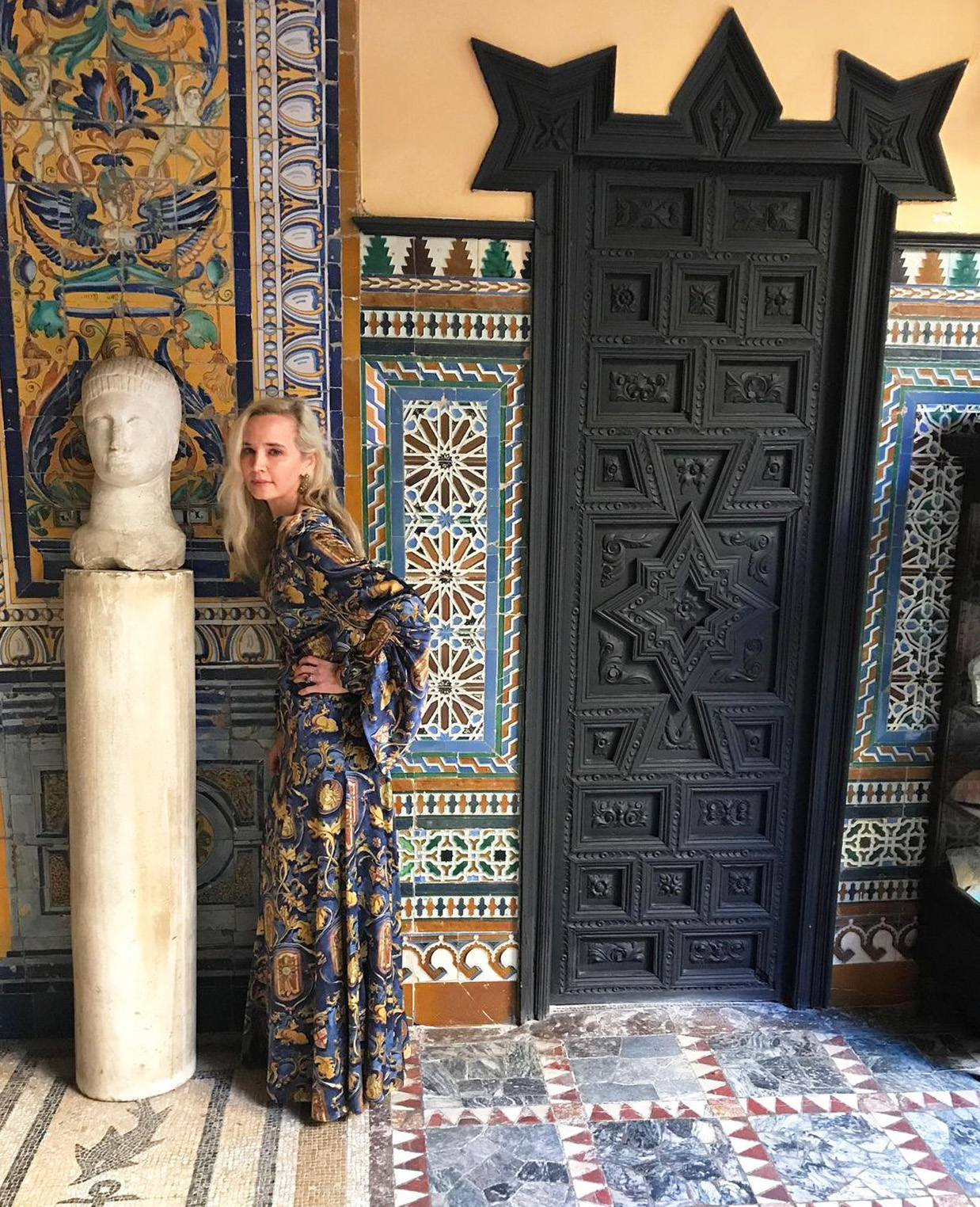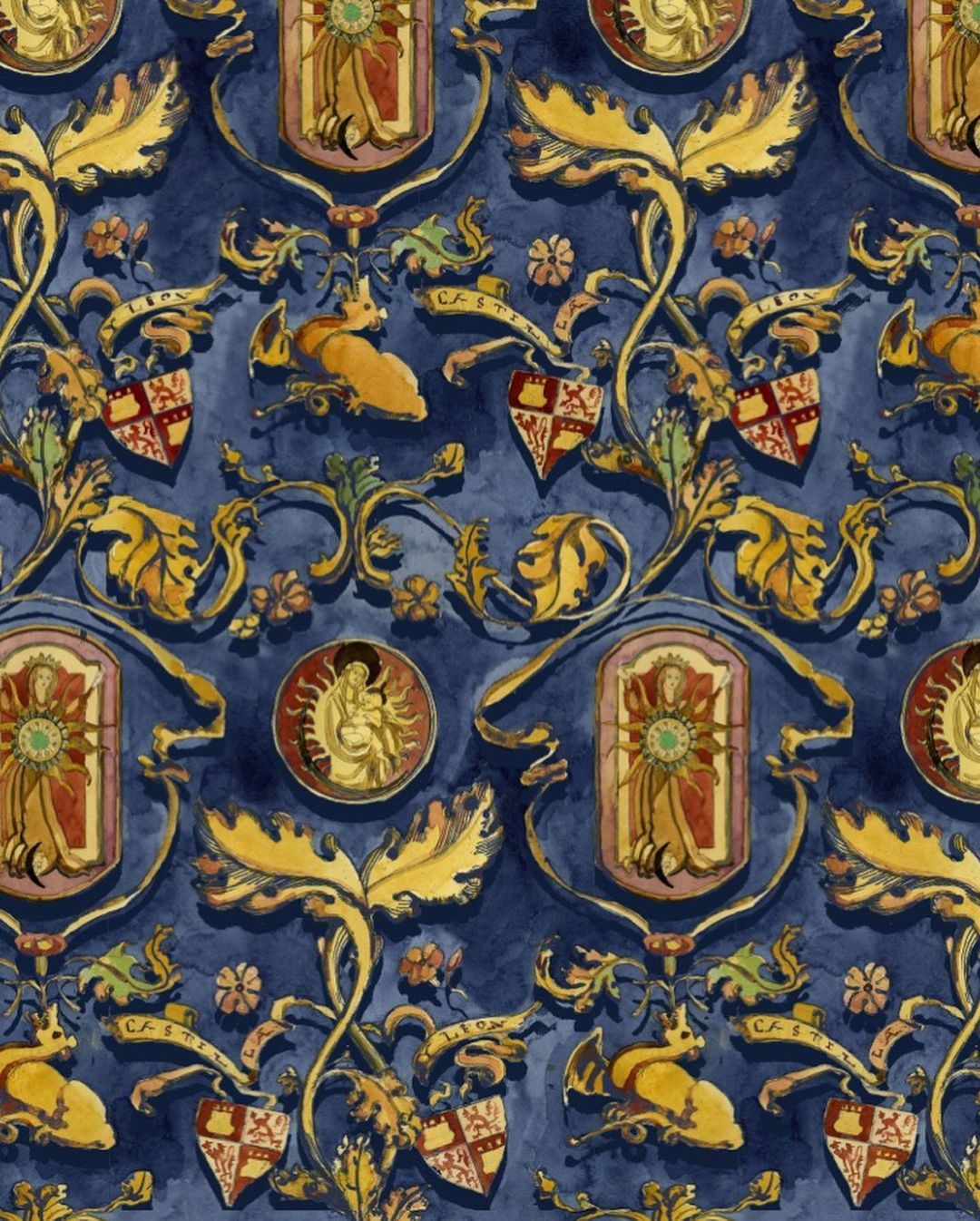 The St. Tulicarpa dress, the very first pattern Lily Lewin created, with artwork by Mariana Langley. It features a medallion of the Madonna in all her glory as 'Mulier Amicta Sole' inspired by a German medieval miniature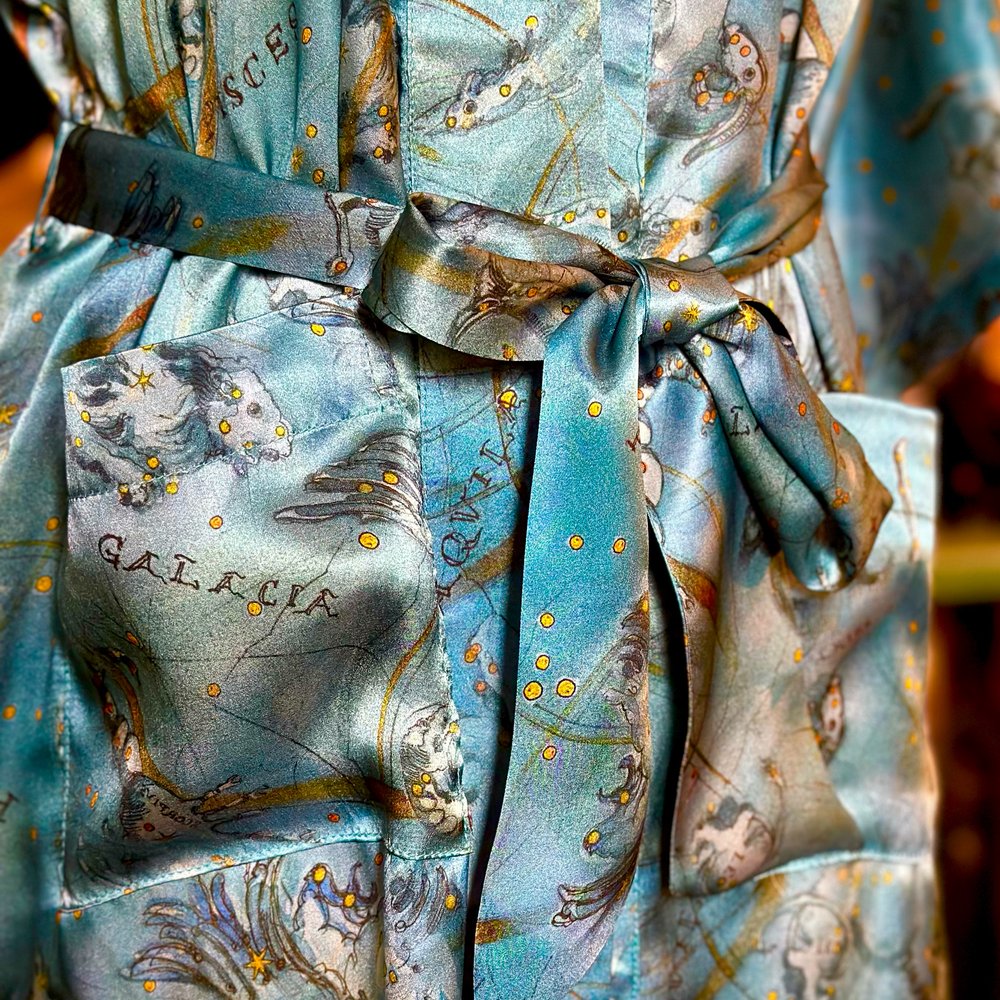 Celestial Silk Robe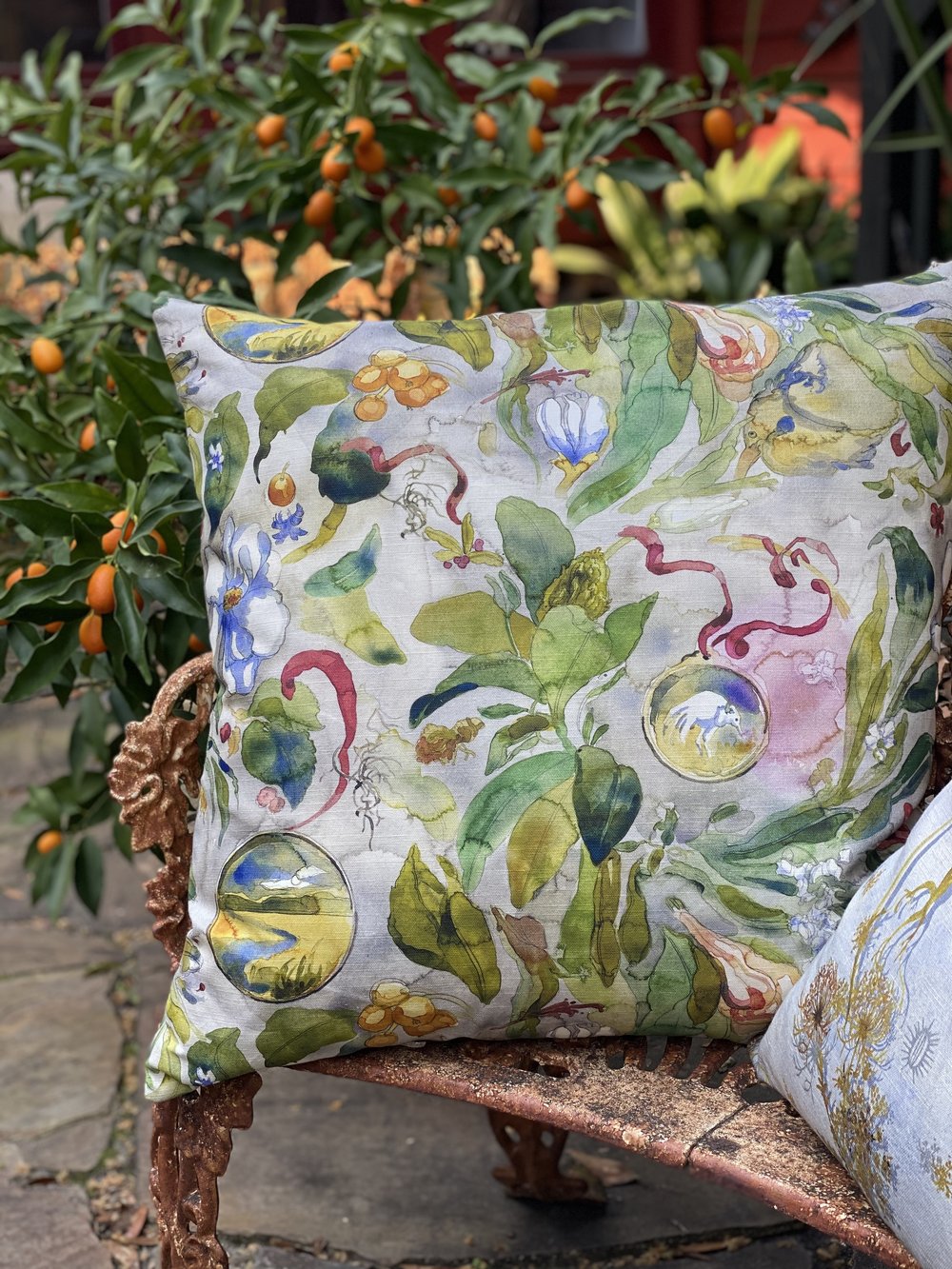 Low Country Toile Savannah Linen Pillow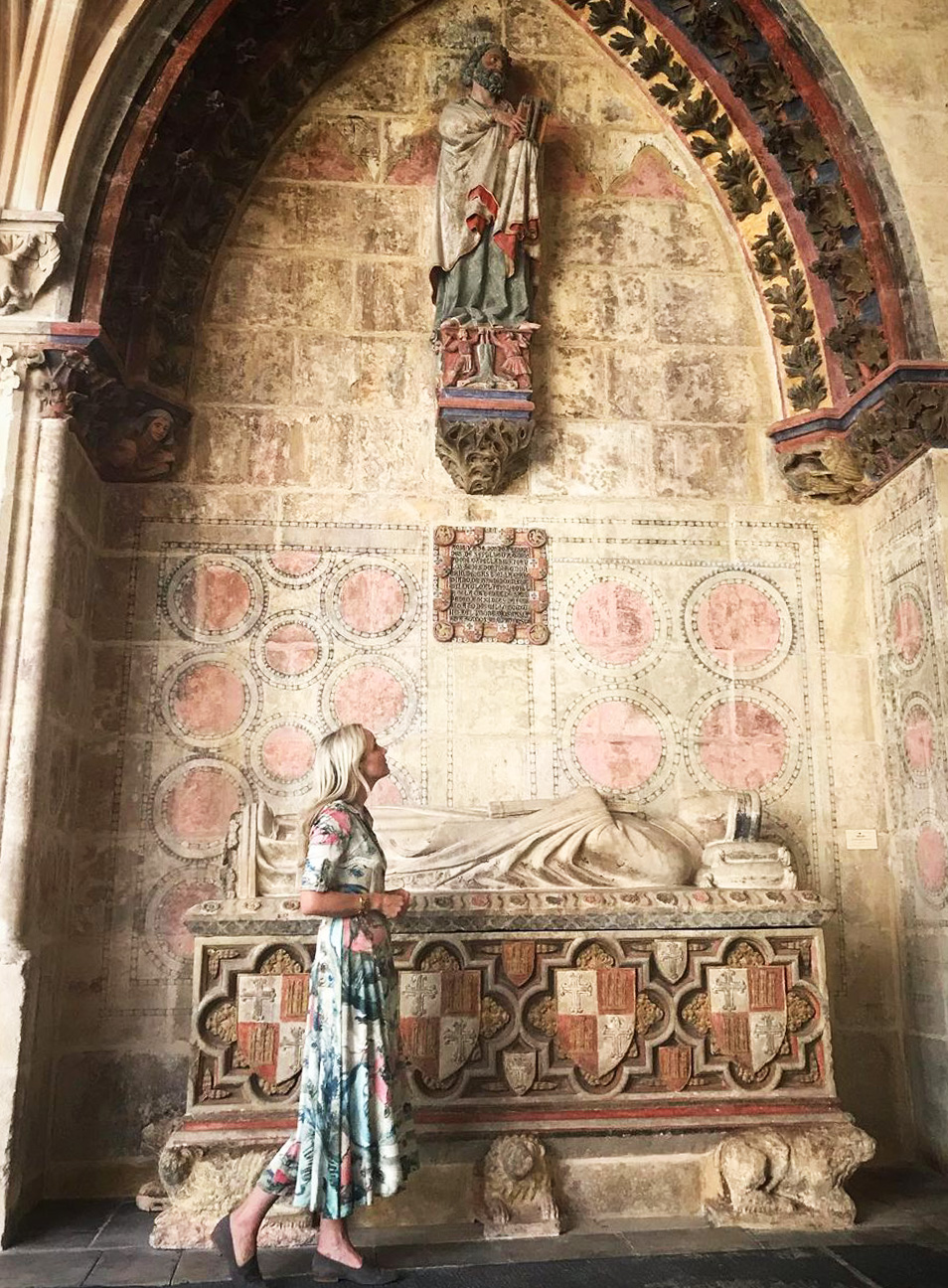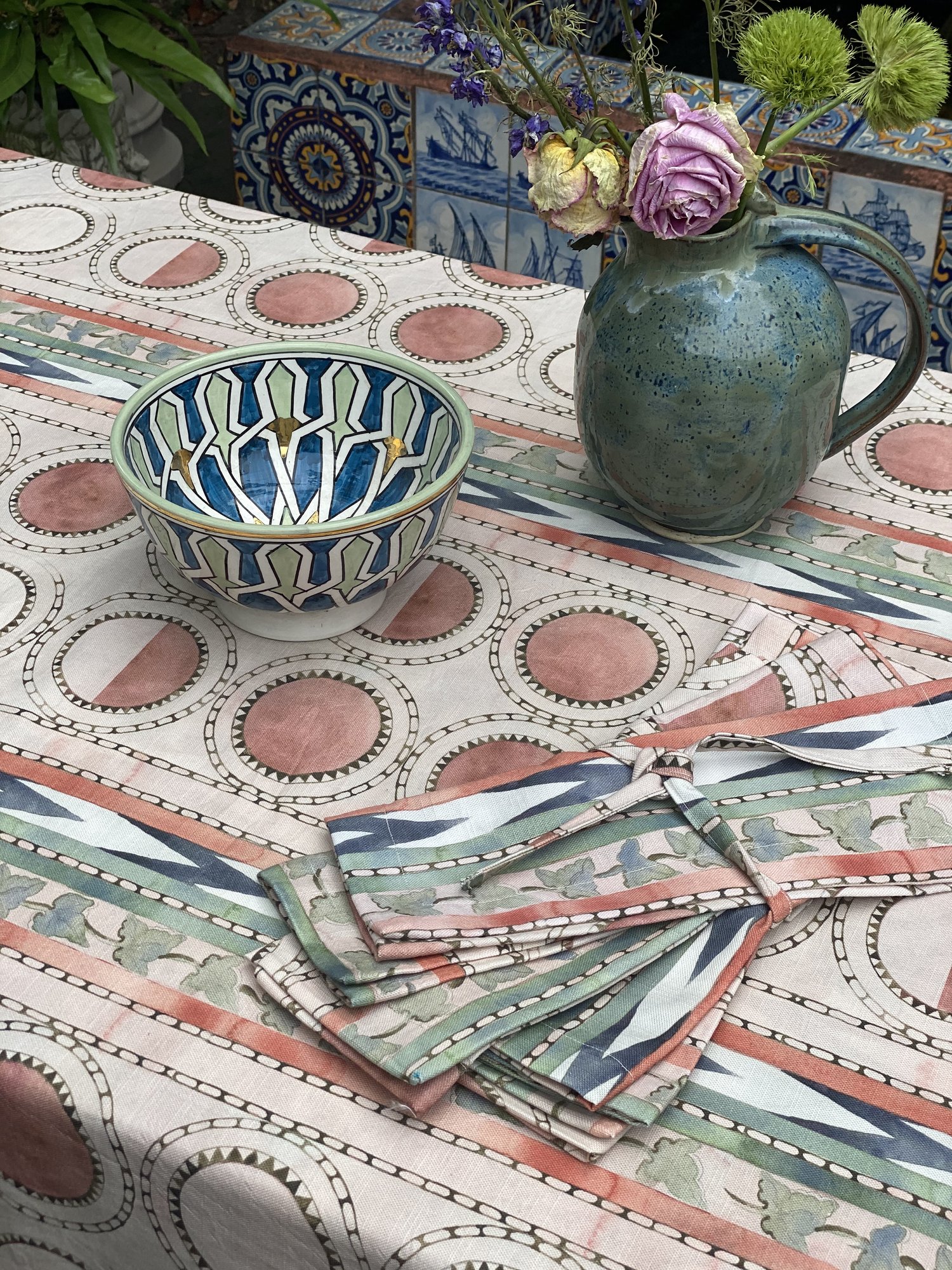 Burgos Cathedral was the inspiration behind the 'Burgos' Table Linen collection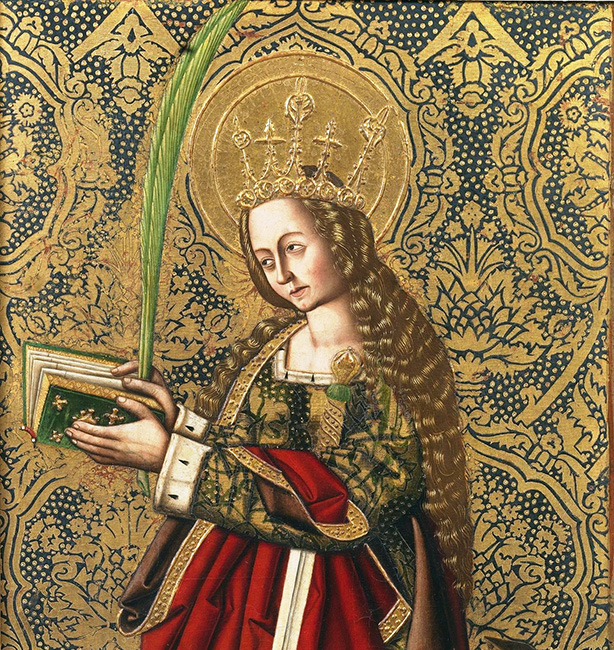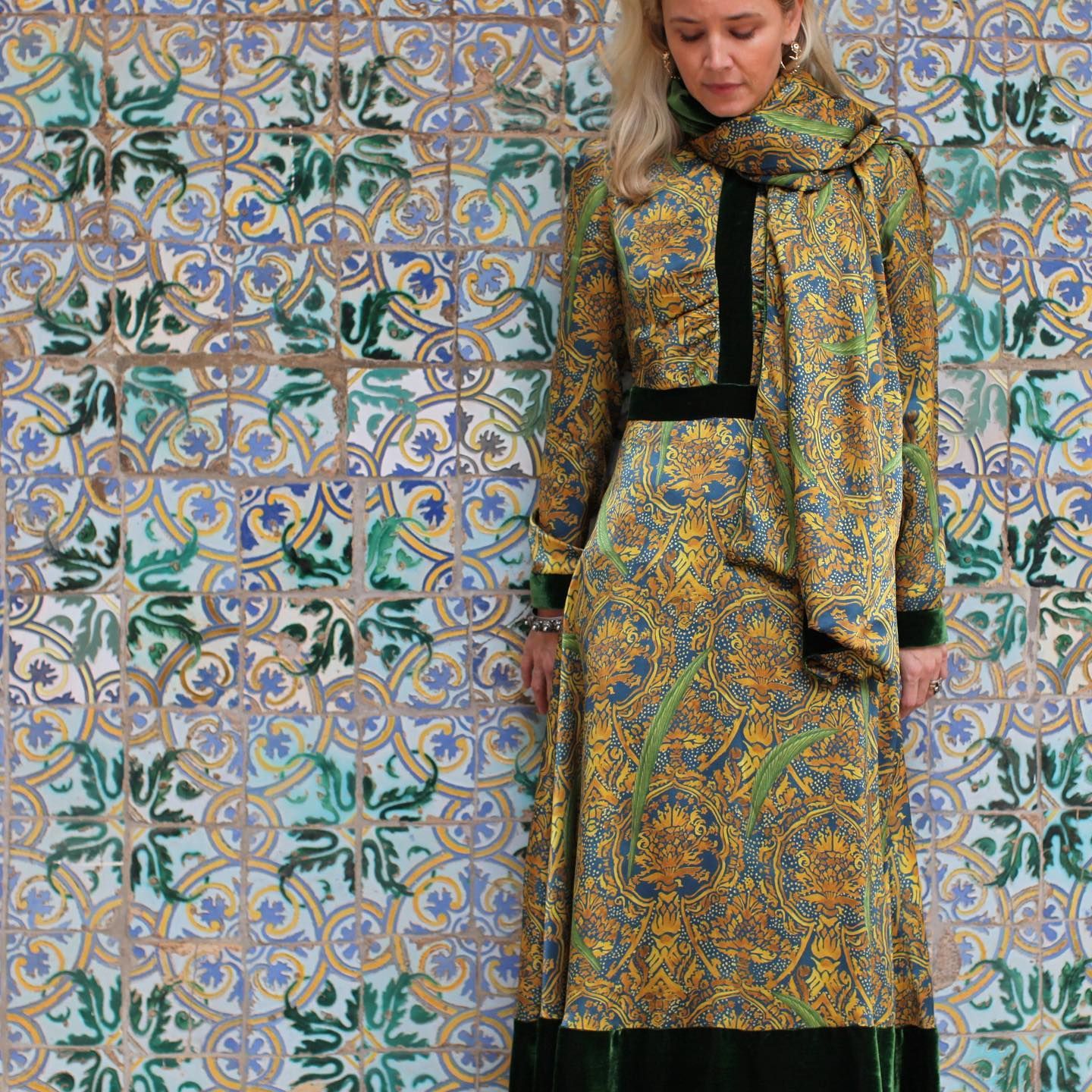 Tulicarpa St. Catherine custom dress and matching silk and velvet shawl. A brocade of pomegranates and martyrs palm inspired by a 15th-century painting in the Prado of St. Catherine of Alexandria by Miguel Ximenez
Are there any aspects of Savannah that have influenced your brand or its direction?
Savannah is a small city with a sophisticated network of talented artisans. I collaborate with artists Mariana Langley and Simoni Trapsioni, commissioning specific paintings from them based on my travels which are then repeated into the rhythm of a pattern. I also work here with a couturier, Cate Lyon. It takes about six months to develop and execute a design, but really these are images that have been around for centuries and in my daydreams for a lifetime.  I also work here with a couturier to produce bespoke dresses with our fabrics and have recently begun offering wallpaper.  Our motto is Lux et Decus Hispaniae which translates as The Light and Ornament of Spain.  The phrase first appears in the Codex Calixtinus,  a twelfth-century guidebook for pilgrims on the Camino de Santiago, and it is a perfect description of this textile journey from Savannah to Spain.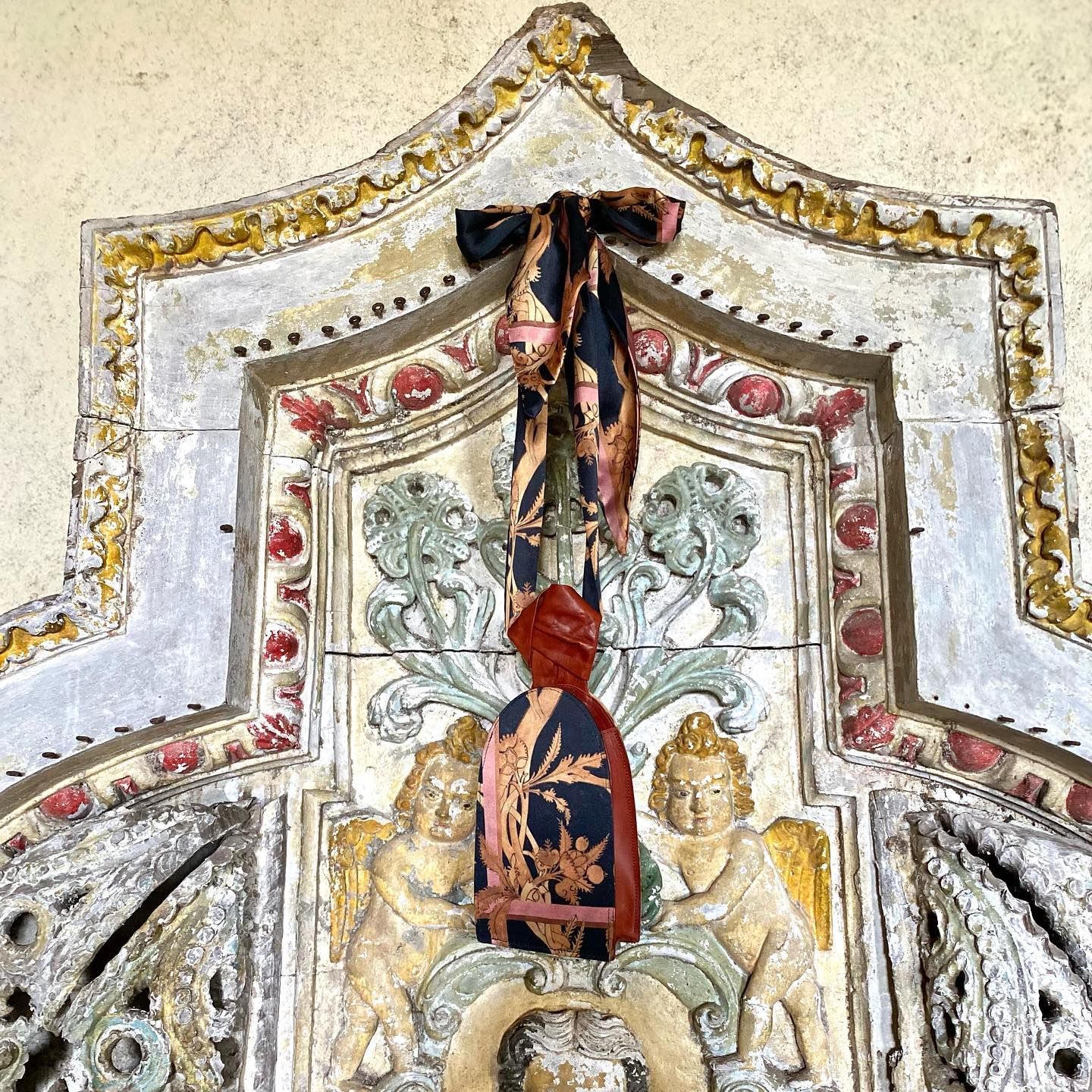 Thanks so much, Lily! For more information please visit http://www.tulicarpa.com