Counting the revamp of the iconic Marbella Club among her latest work, Marie-Caroline Willms is one the most exciting designers that I've come across in recent years. With an Austrian and German heritage and living in Spain since 2008, Marie-Caroline is the founder of  EMCI studio. Based in Marbella and Madrid but working in projects globally, her studio is formed with a small but powerful team of passionate designers, including Marie's business partner Johanna Haniel, who previously worked for firms such as Soho House or Alberto Pinto. In today's conversation, we delve into the colourful world of Marie-Caroline Willms.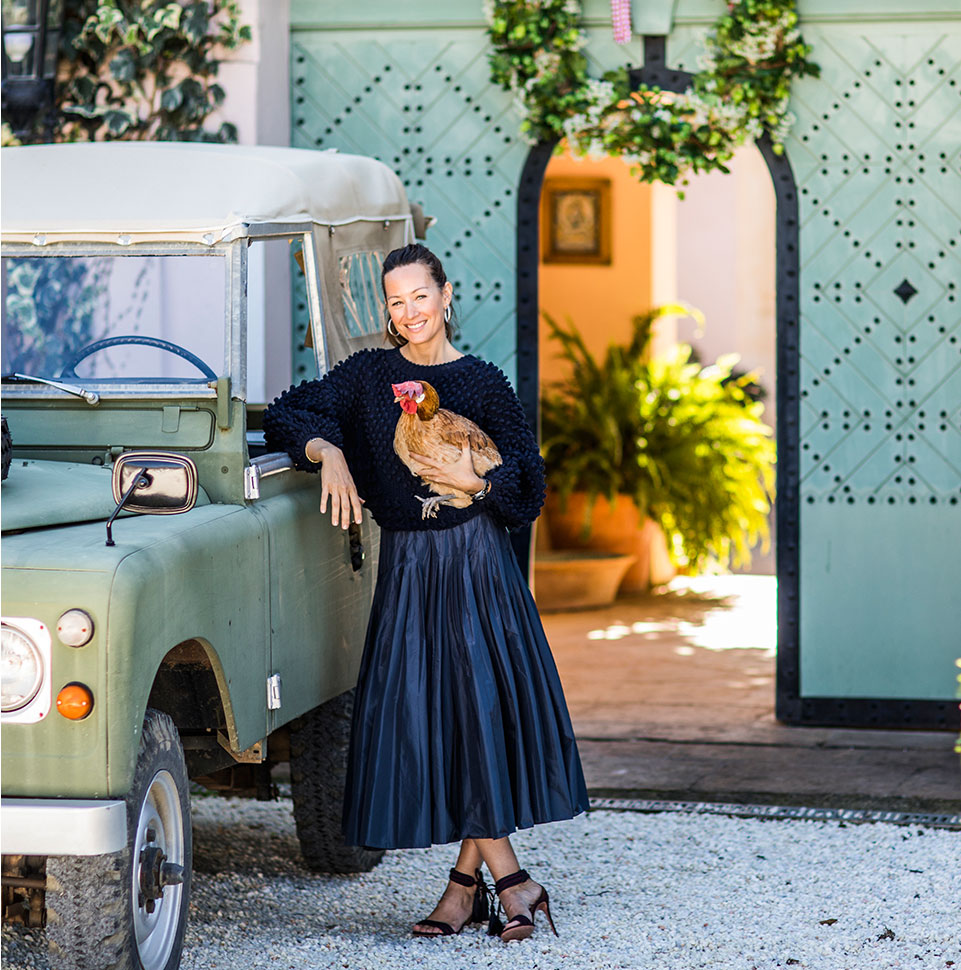 Dear Marie-Caroline first of all I would to know, when did your passion for interiors start?
I have always been a creative mind lost in fantasies of creation rather then a numbers person, but probably the most embossing was when my mother pulled out her interior design porfoglio from Inschbald School of London, I know that instant that this is what I wanted to do. Now if I think back of my childhood memories of all the houses we lived in – it is the space distribution I remember best. Weirdly enough I can't remember my toys but the birds eye perspective of the space we lived in.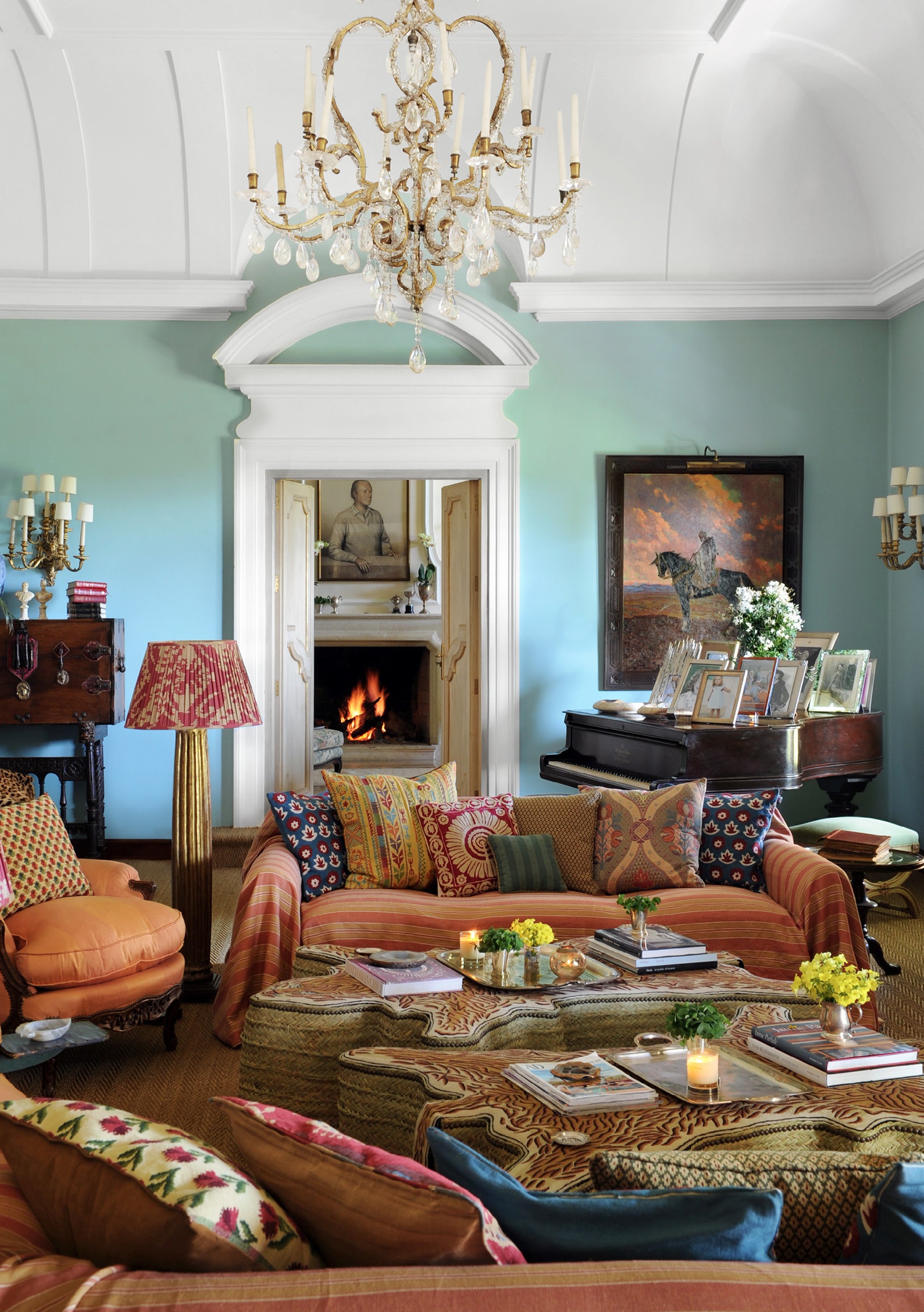 Spanish country home by Marie-Caroline Willms. Manuel Zublena photography.
What are your biggest sources of inspiration?
My inspiration for a project comes from its location and surroundings, the clients, and the atmosphere I want to create. I find inspiration in anything pretty like a flower, a dress, a museum or a countries culture and traditions.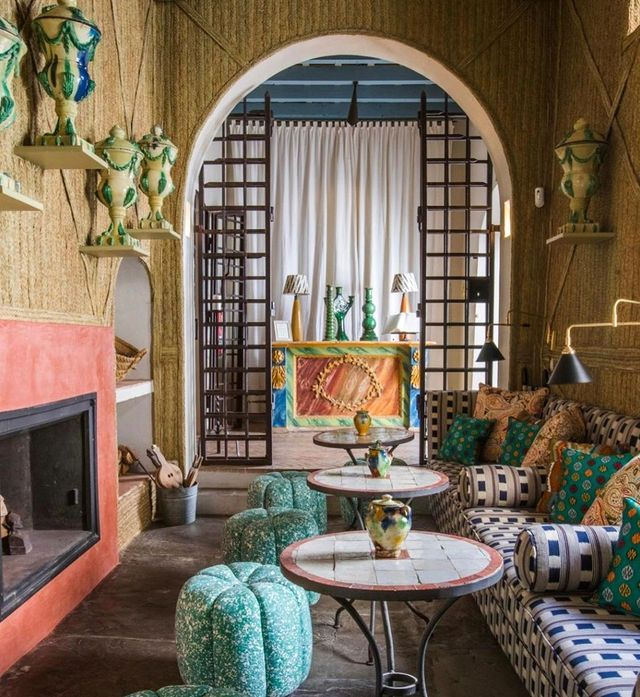 Posada La Sacristia Hotel in Tarifa designed by EMCI studio.
What was the most challenging part of renovating the interiors of the iconic Marbella Club? And the most rewarding?
The most challenging was the wine library as it was my first and I had a completely different idea of how I wanted it to look the is the norm. I'd say it turned out to pretty much 90% of what I wanted…. The most rewarding is probably to see the drastic change of a very dark and dead space become such an attraction to others and became a light colourful and happy space.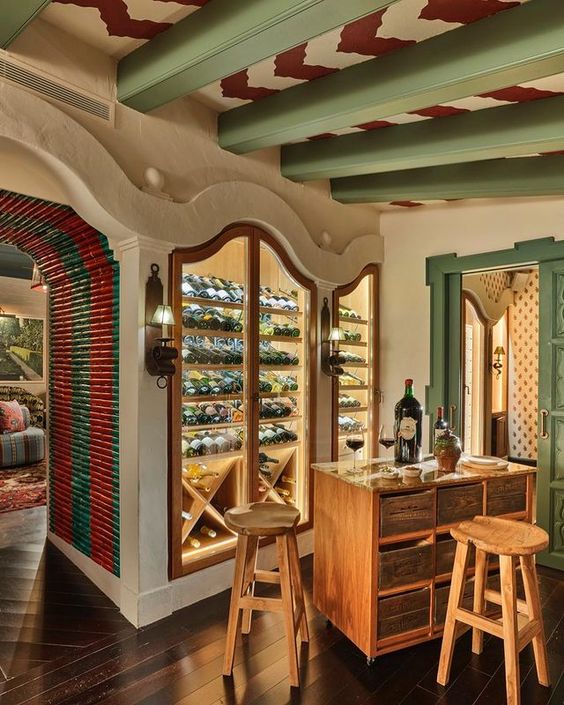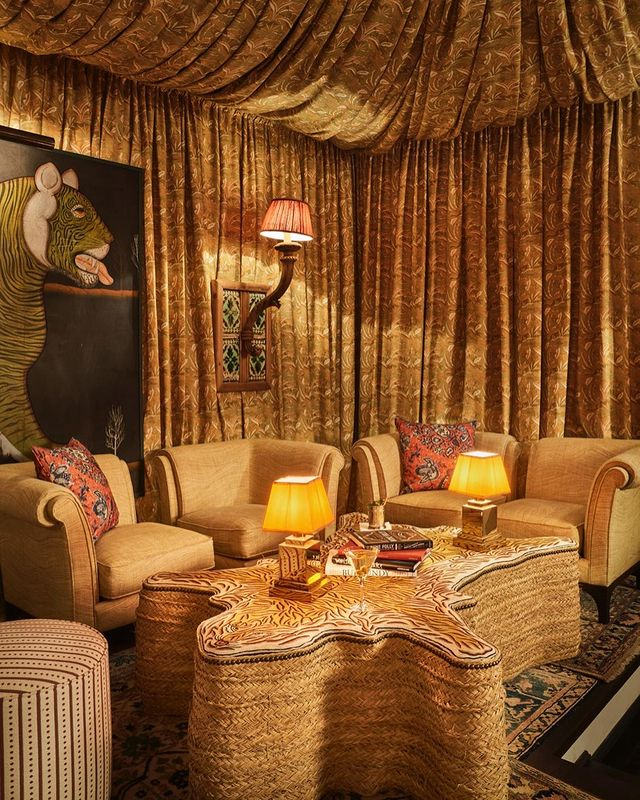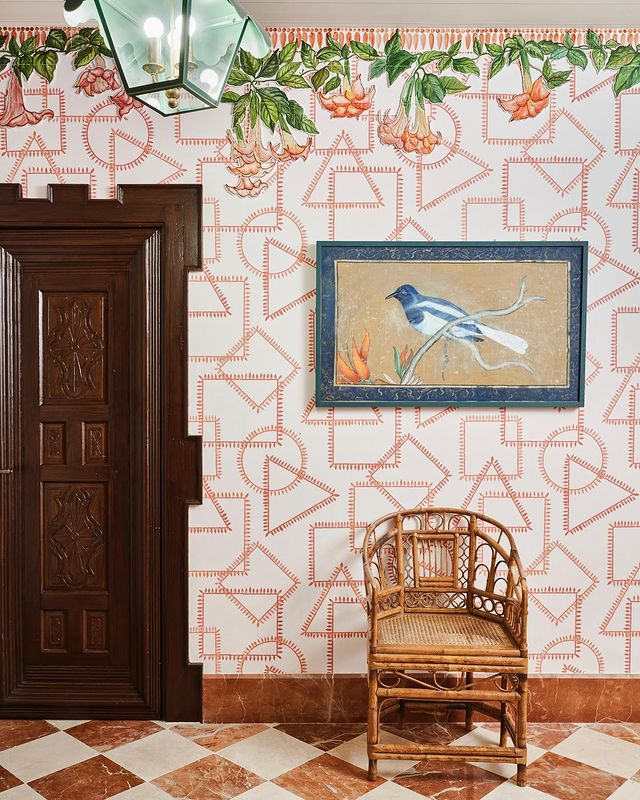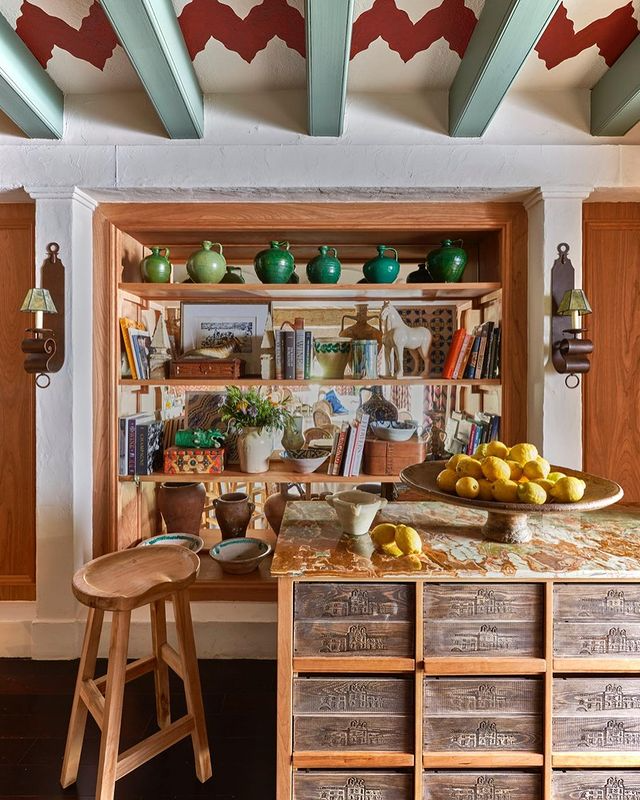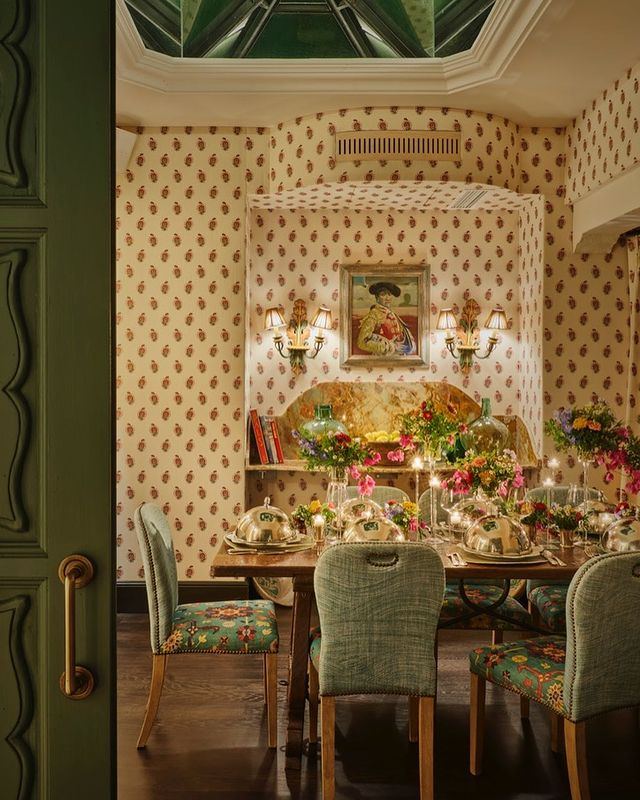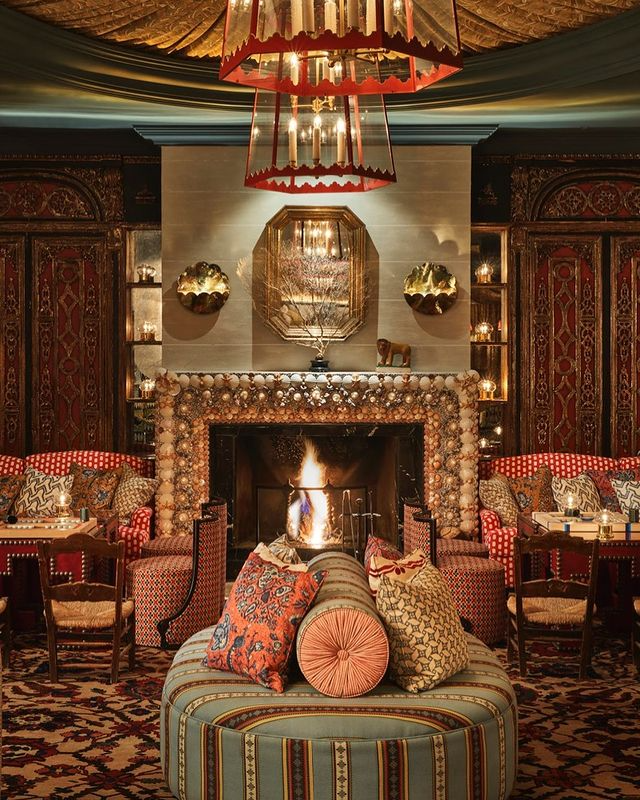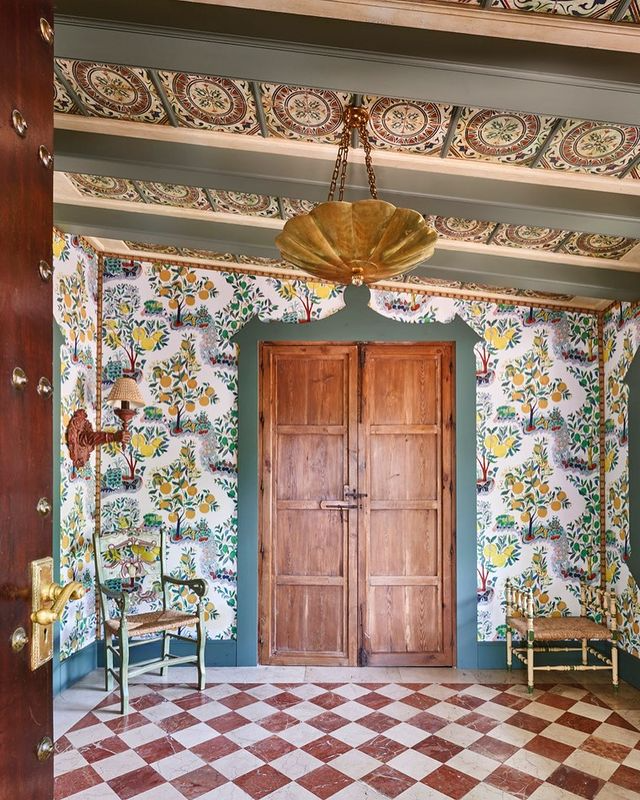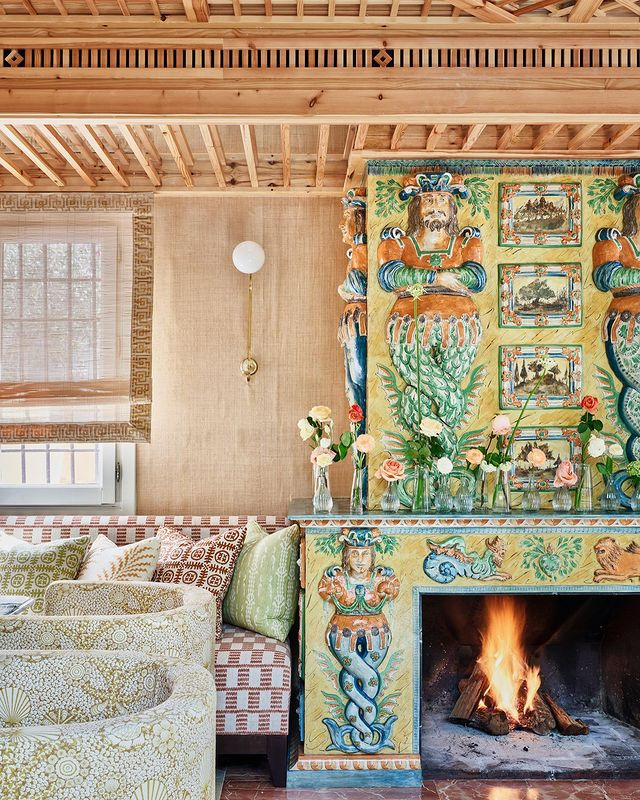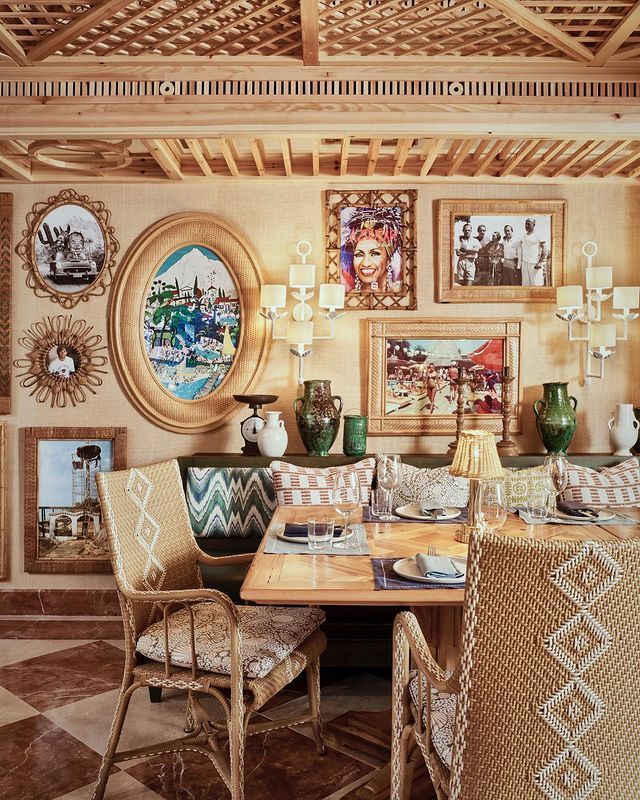 Details of Marbella Club's Rudi Bar & clubhouse decorated by EMCI studio. Manolo Yllera photography for AD Spain.
Do you have any tips for mixing different prints in the same room?
I try to find the perfection in the imperfection. Meaning if everything is too perfect it loses a bit it's charm and relaxedness.
When it comes to decorating, how would you define your style?
A good interior designer can do any style, English country to NY loft, contemporary to classic or a mix of many. Probably my signature lies in my theory in finding the perfection in the imperfect. I like to surprise with unexpected combinations, to reinvent materials, and build my designs around a atmosphere and spirit that I want to create. I like to be daring and experimental – without, one would not create the new and unexpected.
I love to support local artisans – and would love to see more designer doing so. They should be promoted to save, preserve and promote the crafts rather then hiding them away.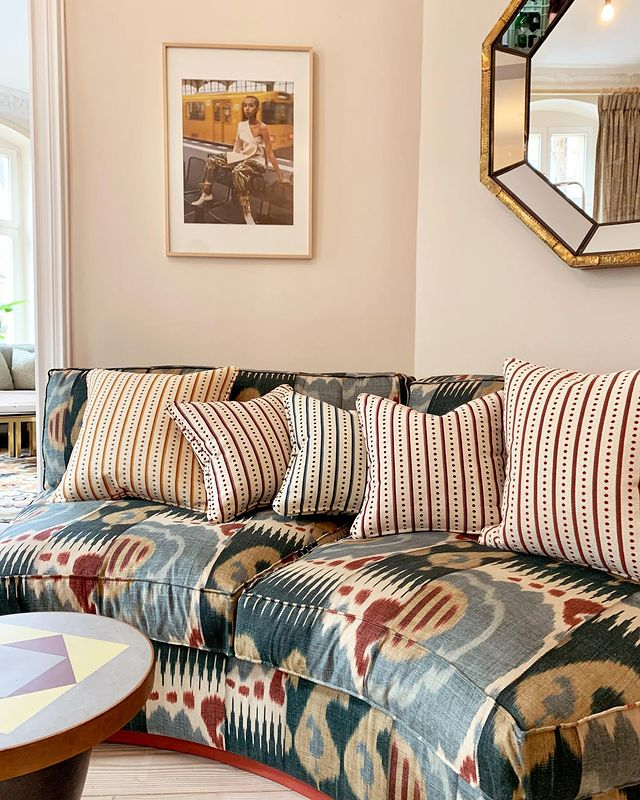 A residential project by EMCI interiors.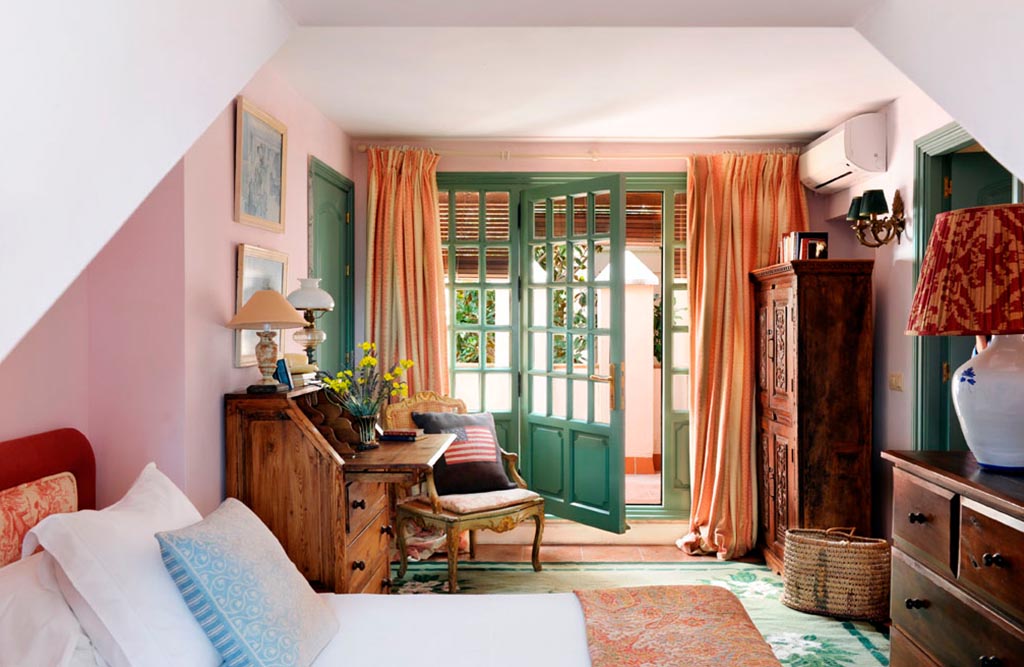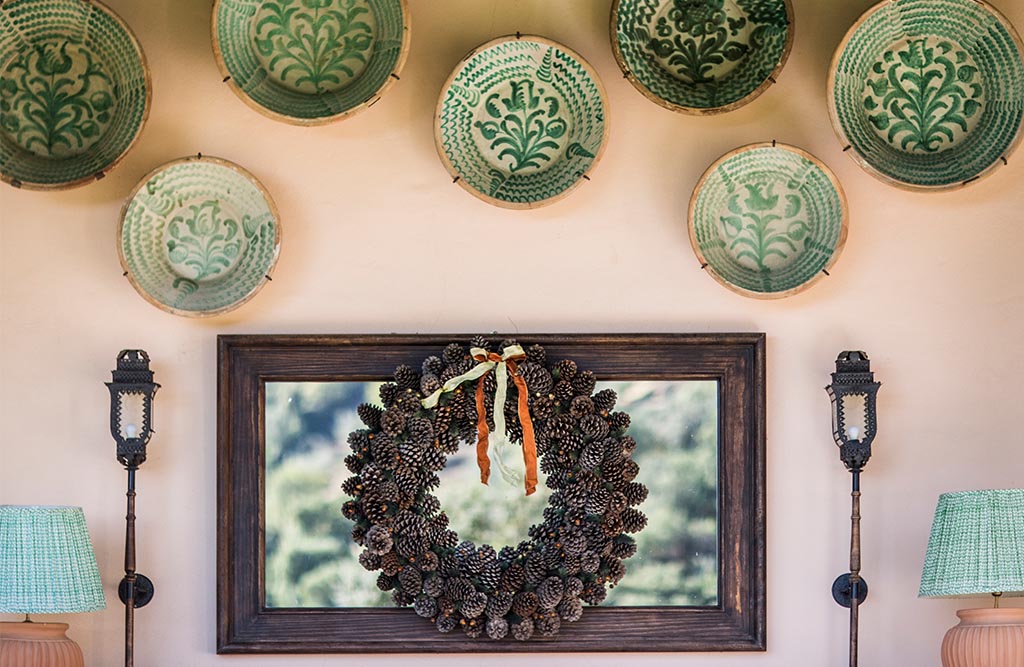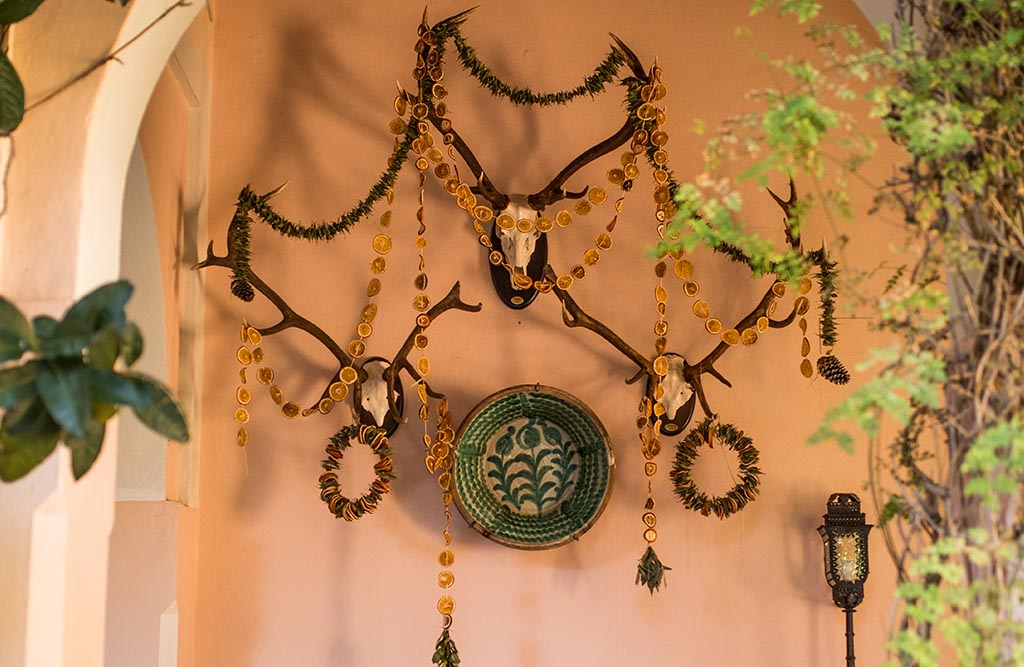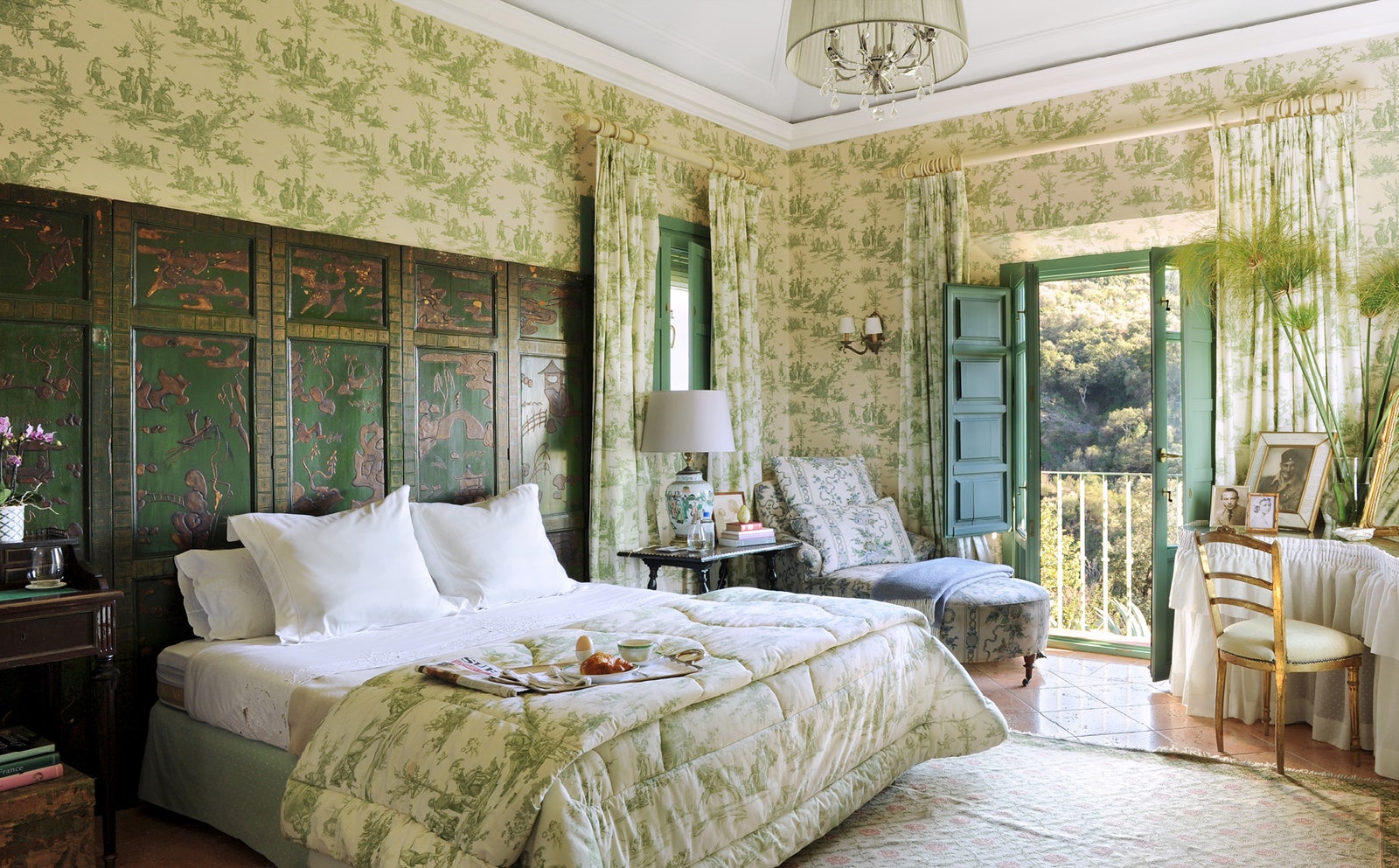 Spanish Country home by Marie-Caroline Willms