Growing up in Spain, there was always an issue of Telva magazine somewhere at home. Still to this day is one of my favourite magazines and I try to buy it every time I go back. Julia Martinez Pereira has been working for the magazine for over 30 years, and she's the current Chief Fashion Stylist. I've always admired her work on the fashion front, but it wasn't until I saw her Instagram that I discovered she's as passionate about interiors as she's about clothes. Discover Julia's inspiration, favourite deco addresses and more on today's conversation.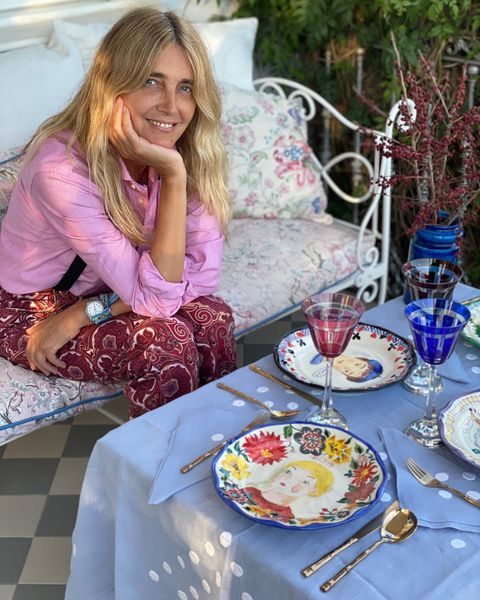 Dear Julia, when it comes to decorating, how would you describe your style? Is there a continuity between the way you decorate and the way you dress?
I do the same when it comes to decorating my house and dressing myself, after all I "dwell" in both. The starting point for my house was the pink velvet curtains in the living room. I always start with a piece, usually a fabric or pattern, and then I keep adding things. As I have traveled so much, I have been buying things all over the world and I have been mixing them all. I love to mix both in decoration and in fashion. I use basics or staple pieces which always allow you plenty ways to combine them, and then I add some colour and texture with artisanal pieces. I have been decorating every room in my house in different stages and years.
My bedroom's wallpaper was a lifelong dream of mine, but the pink kitchen came to me on the spot. The gingham pattern in the living room was a whim.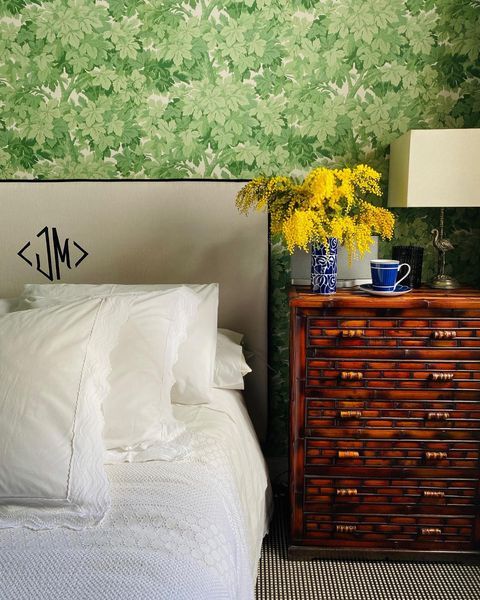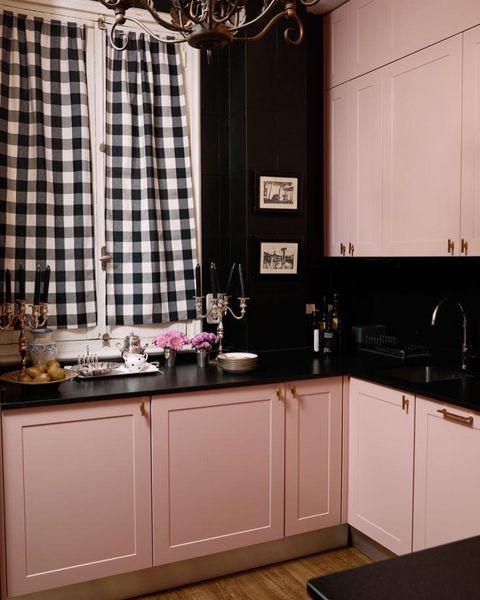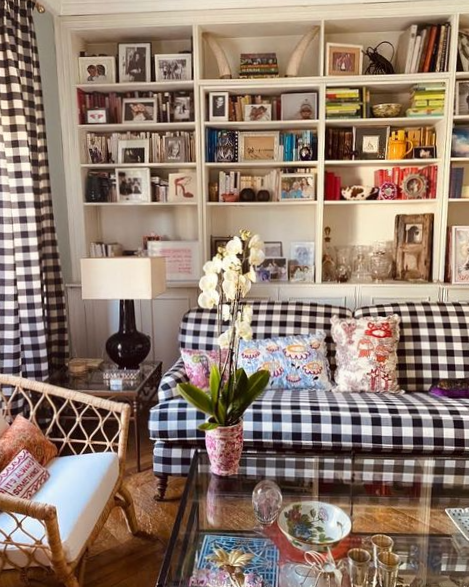 In addition to seeing and reading all things decor, I have had the great fortune of always living very close who for me, is the number one Spanish interior designer, Pascua Ortega, I have learnt a lot from him.
I'm also thrilled to tell you that I just did the renovation of an apartment where the starting point was some paintings that lead into a hidden kitchen. The premise was to take advantage of everything that was already in the house, I'll photograph it once it's finished. Also, very soon, I will start the design of a super special boutique hotel alongside another of the masters of decoration. Stay tuned!
Must-visit in your little black deco notebook?
I travel frequently and love visiting flea markets everywhere I go. I  usually bring a piece (or several) from local artisans.  For wallpapers, my go-to is Palmira decoracion and I love Spanish 'Reto' stores where I have found wonderful pieces.
What's your favourite piece at home? And the one that you don't own yet but it's on your wishlist?
To be honest, I don't have a favourite piece at home, because each has a story and I love them all equally. There isn't a particular piece on my wishlist right now although I always wanted an antique palm bronze lamp, and I must admit I'm very pleased with the rattan one I recently bought in Zara Home.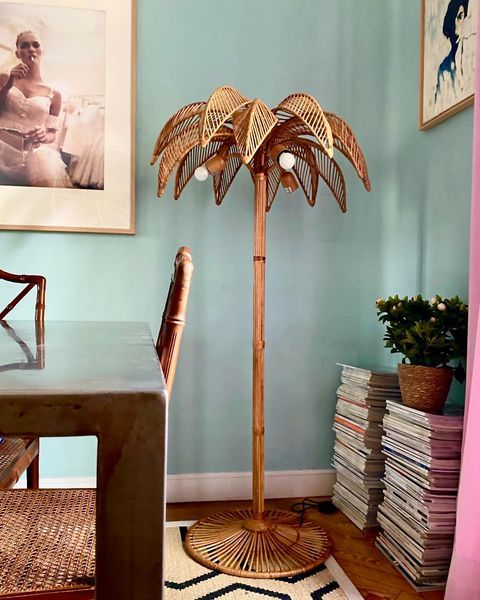 After all these years working as a fashion stylist, what fashion means to you?
For me, fashion, like music or art in general, as well as a way to express your personality and even your feelings, is a very serious industry from which many people are making a living. I must admit it makes me quite sad to see how nowadays, some people, through the new communication channels such as social media, can transmit very frivolous and unrealistic ideas. This industry is certainly much more than that.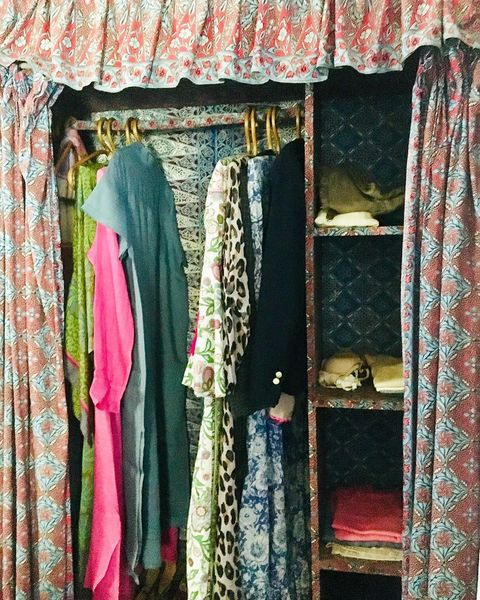 A favourite wardrobe in the Philippines
Your ideal weekend
My perfect weekend would be a restful weekend after a very intense week. What I enjoy the most is a very slow breakfast. I spend almost an hour and a half, between preparing breakfast, laying a pretty table, reading the press, scrolling though IG slowly, (almost all decoration accounts). I relax sewing and above all I take the weekends as an opportunity to enjoy this time with the people I love.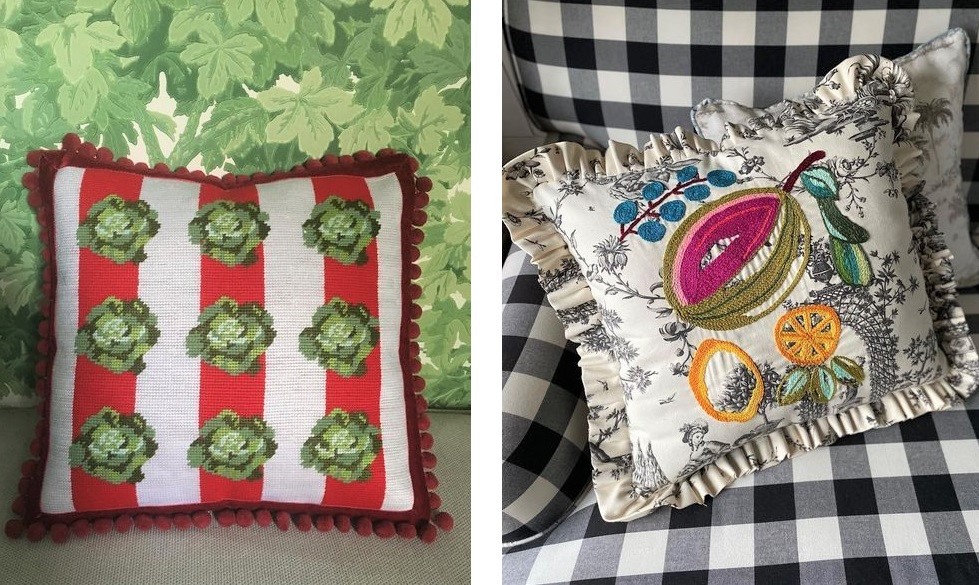 Two cushions hand-embroidered by Julia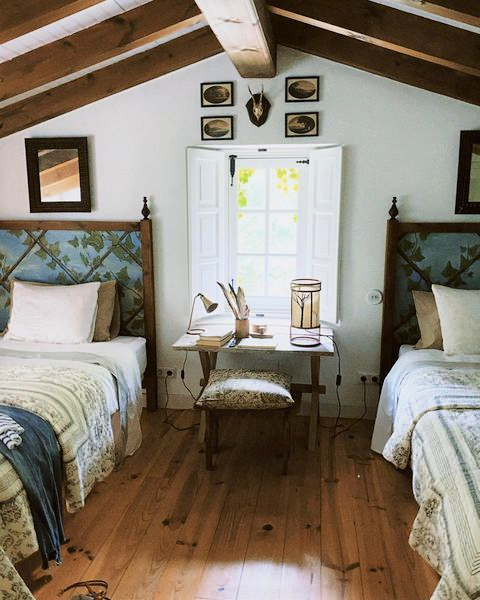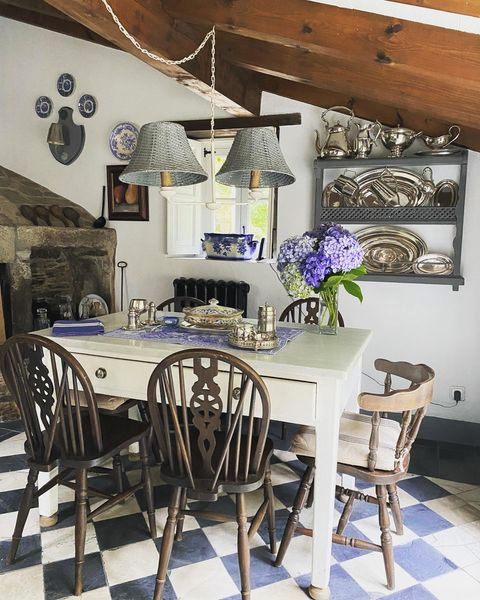 Julia's 'home away from home' in Galicia, northern Spain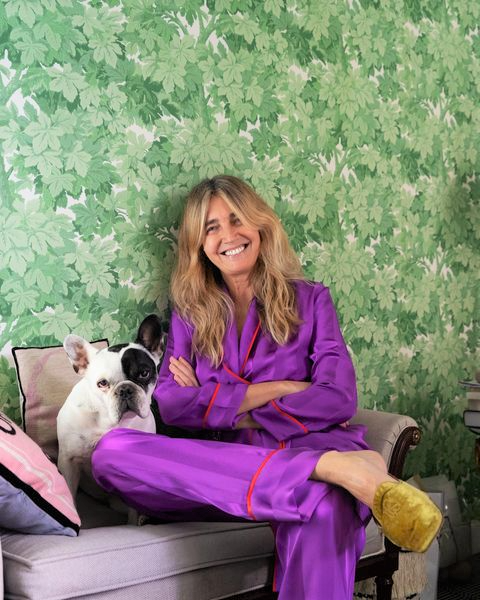 Thank you so much, Julia!