Last month I spent the perfect weekend getaway in Cordoba (Andalusia) a city I highly encourage you to visit. Since I often receive Instagram messages and emails asking me for tips of where to stay or where to visit in Spain I've decided to share in this post a few Cordoba favourites so you can easily plan your next Spanish escape.
Getting there
You can fly to Malaga and take the train to Cordoba (it takes 1 hour approximately) or you can drive there (about 1h 45 minutes drive) If you are in Madrid you can take the high-speed train to Cordoba (it takes less than 2 hours!)
To stay
I stayed at Las Casas de la Juderia which is a hotel I was longing to visit for years. Boasting an ideal location in the old town, the hotel's doors open out to the Jewish Quarter, just in front of the Alcázar de los Reyes Cristianos, the Royal Stables and the Caliphal Baths. Cordoba's Mosque-Cathedral is just 200 metres away. For most of its long history, it has been a stately home, having belonged to noble families. Its repurposing as a hotel was overseen by Ignacio Medina Fernández de Cordoba, Duke of Segorbe, and Alonso Moreno de la Cova y Silva, who strove to respect the building's history and architecture. The current owners, Pedro Fernández-Salvador Fernández de Heredia and his wife, Cordovan writer María Martínez-Sagrera Martín, preserve these noble houses and their centuries-old history with utmost care.
The small details make all the difference. In its 64 rooms, you may find original and authentic period materials in the furniture, decoration and artwork, especially the "Cordobán" – tanned leather adorned with handcrafted reliefs and painted imagery.
In Las Casas de la Judería de Cordoba no two bedrooms are alike. Each one is special, providing its own unique experience.
Stepping through their doors is like entering a miniature Córdoba; a journey into the visual past that still retains all the amenities expected of a modern hotel. The rooms are spread across winding and labyrinthine corridors and courtyards which lead to Roman ruins, intimate alcoves and whispering fountains.
The hotel is itself a joining of several historic houses, mainly La Casa Palacio de las Pavas. It contains Mudejar and Renaissance style patios, and a garden with a swimming pool and large terraces with views over the Mosque, including some reserved for private use in the most exclusive rooms.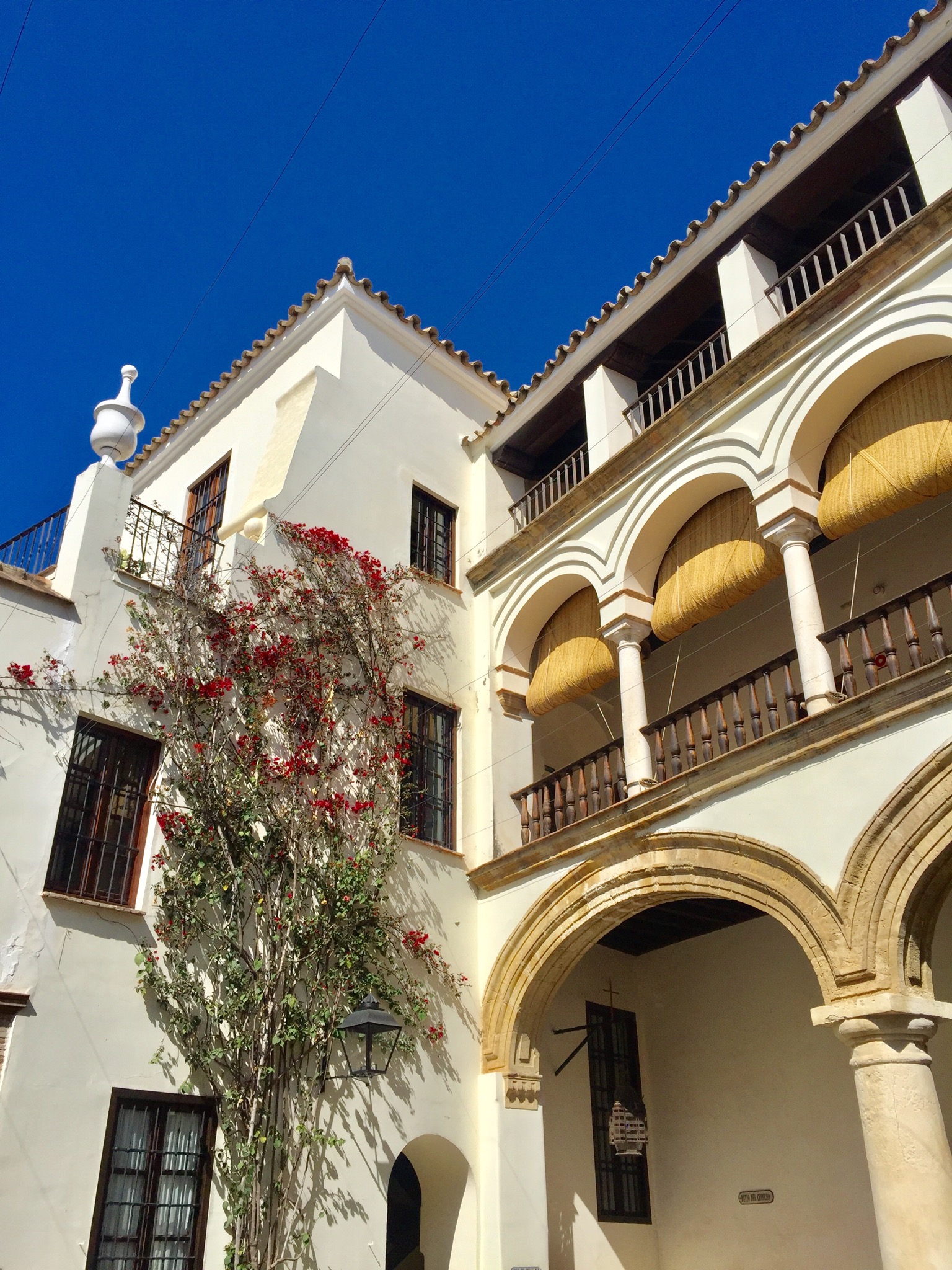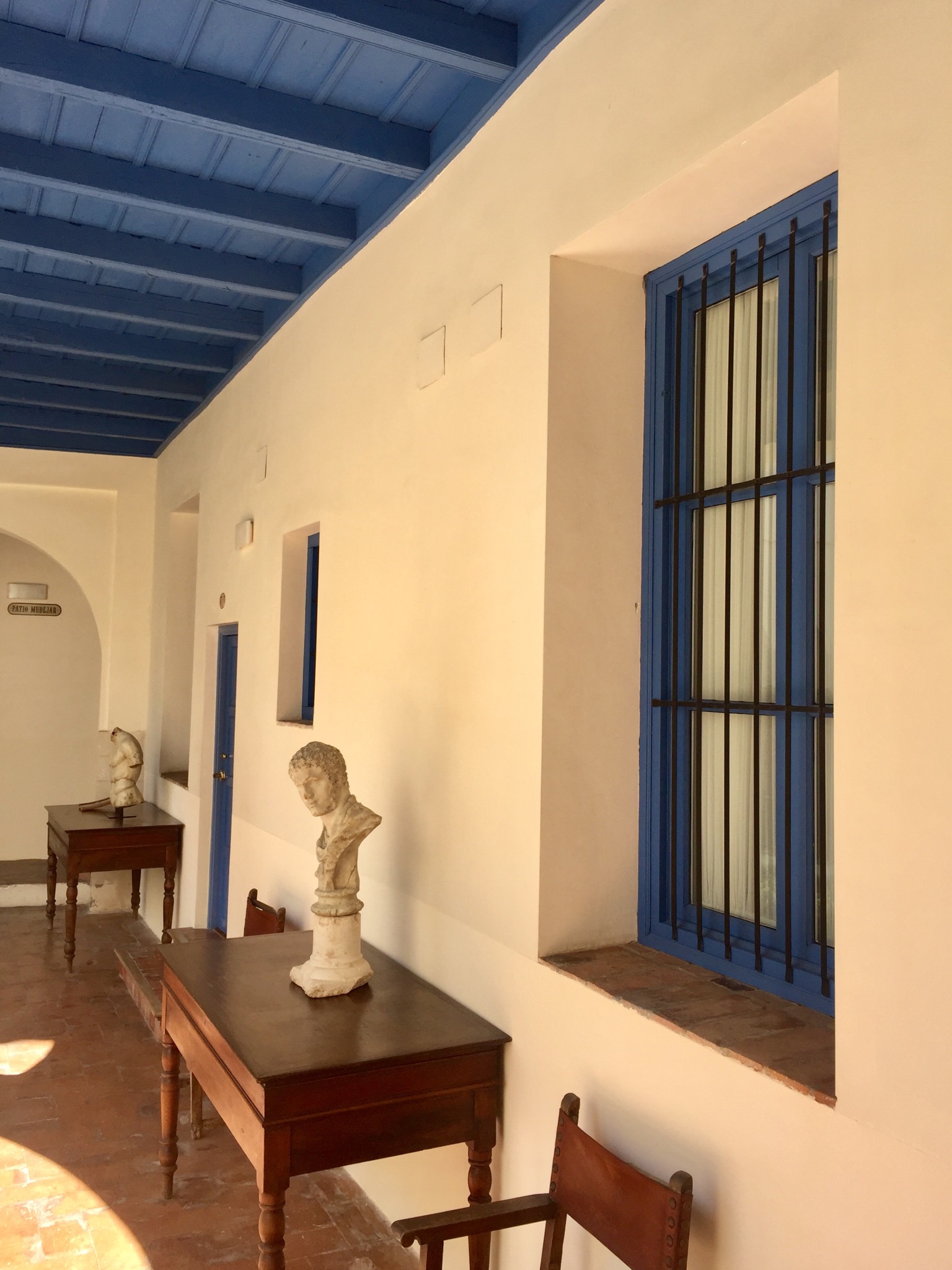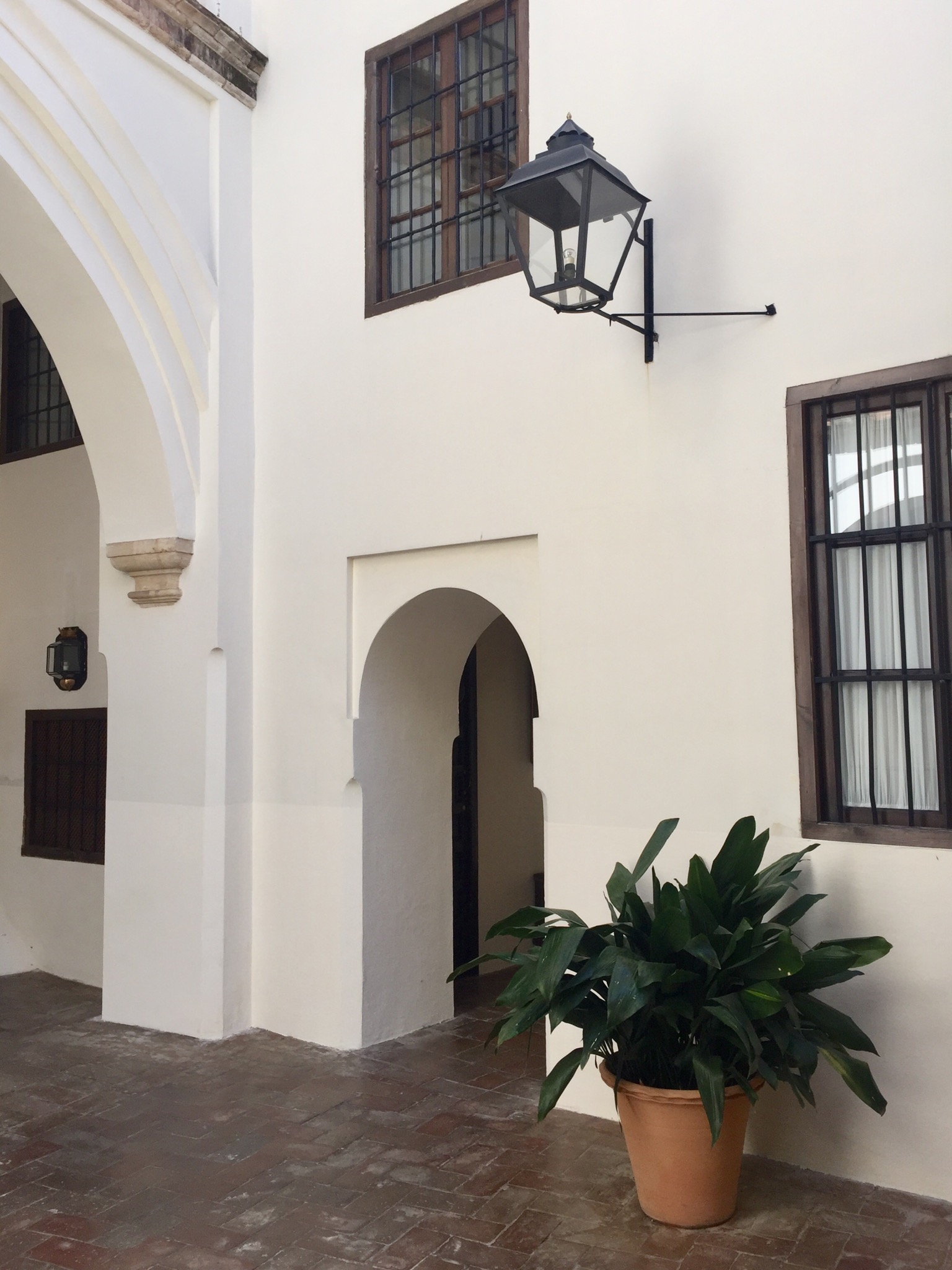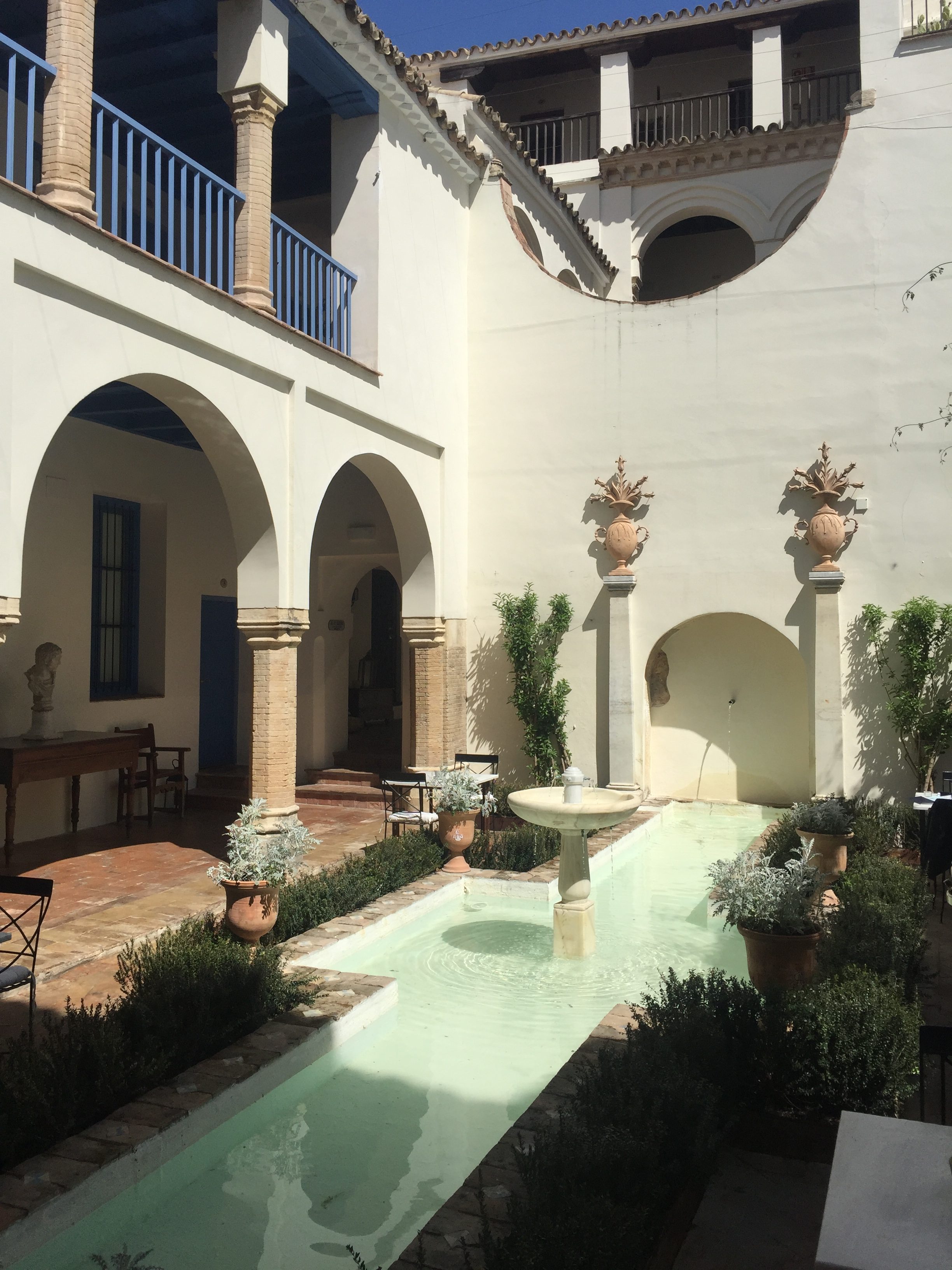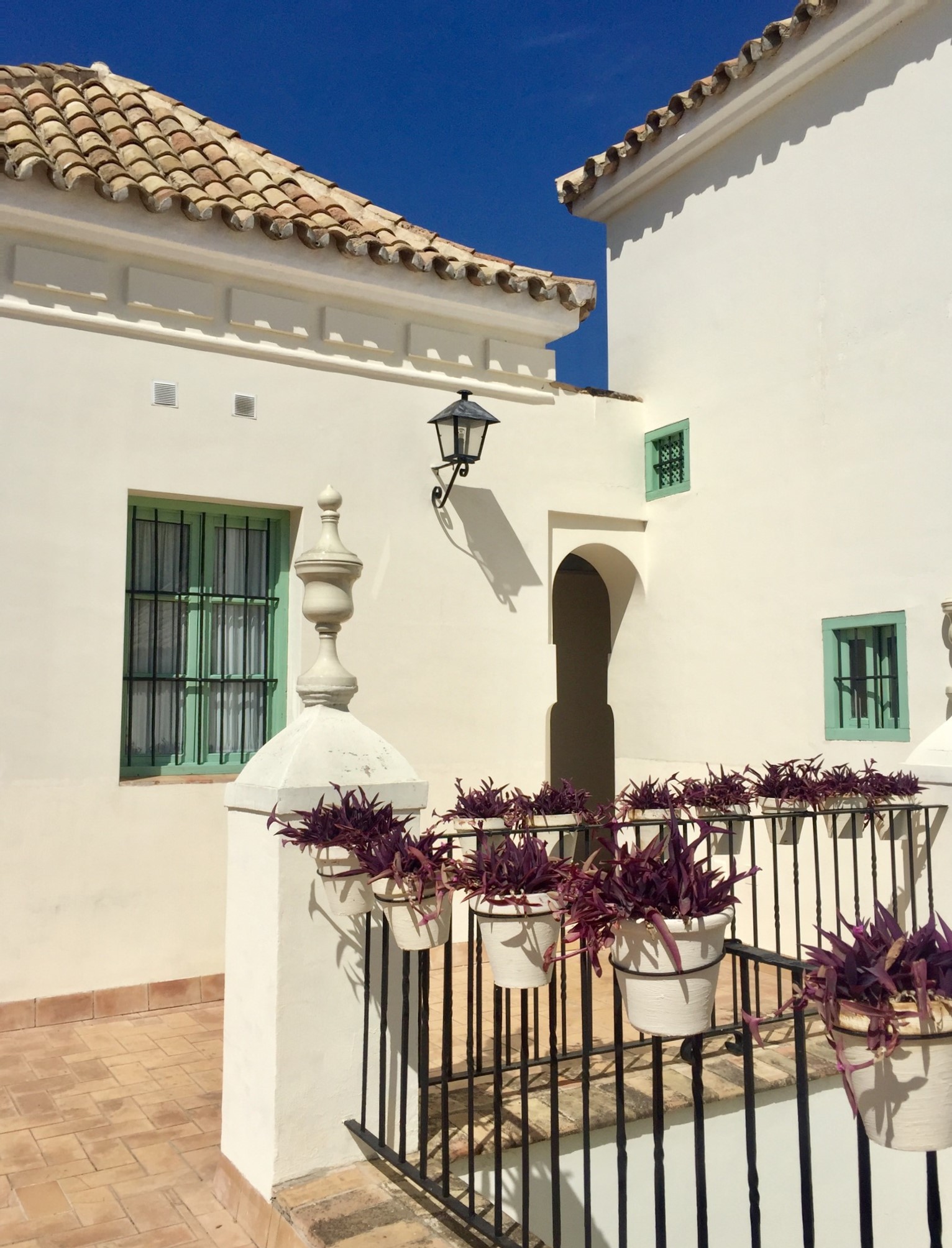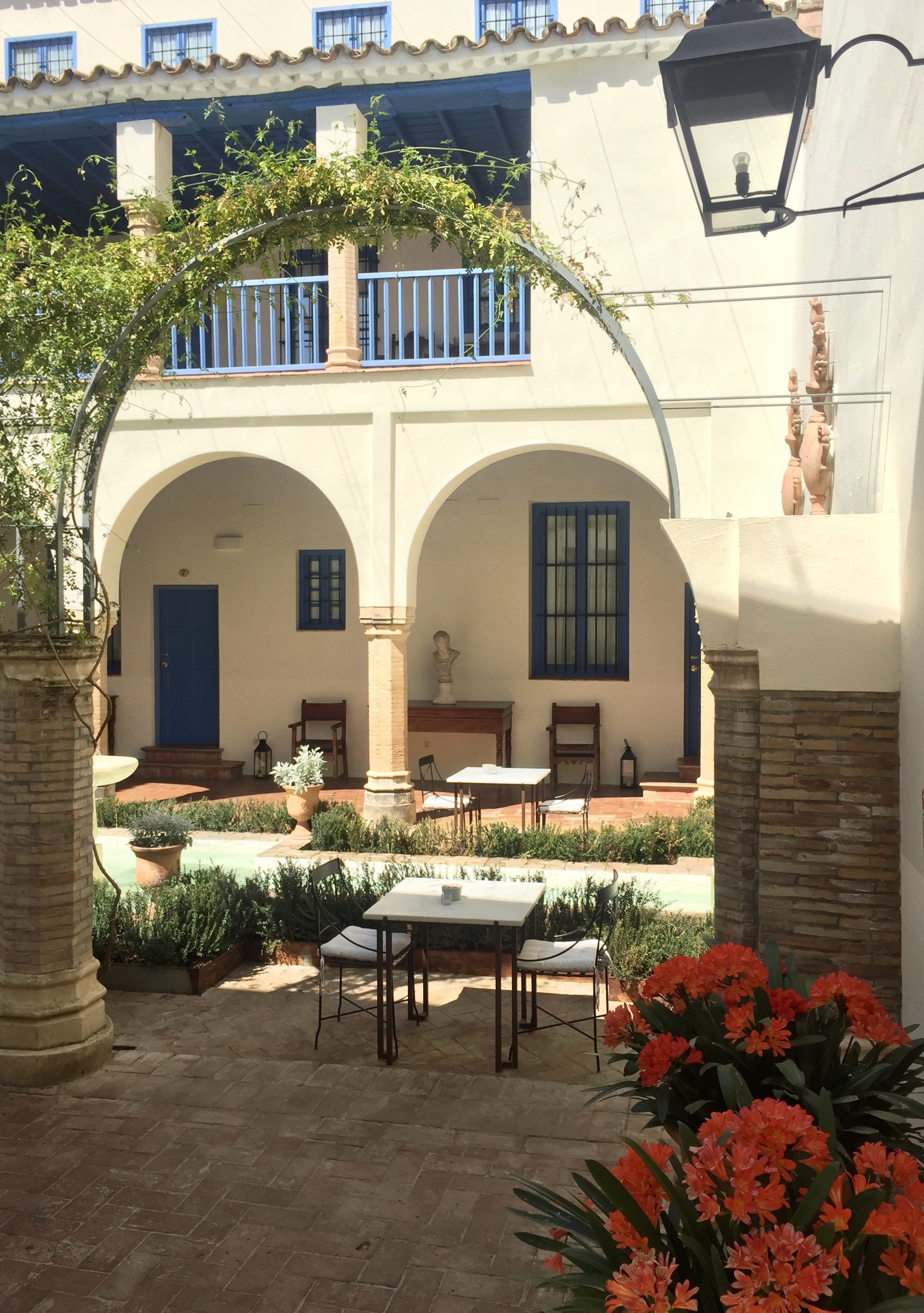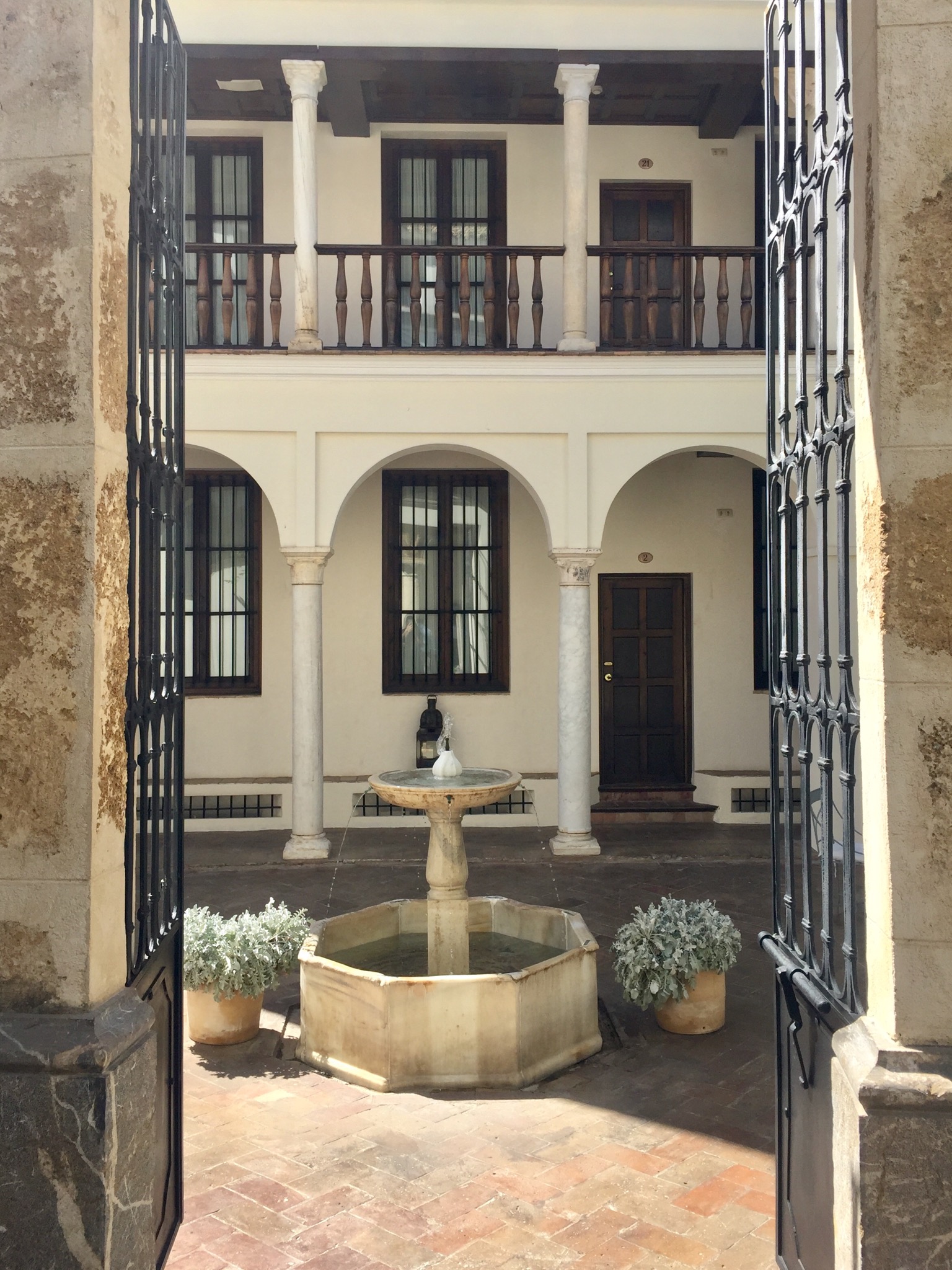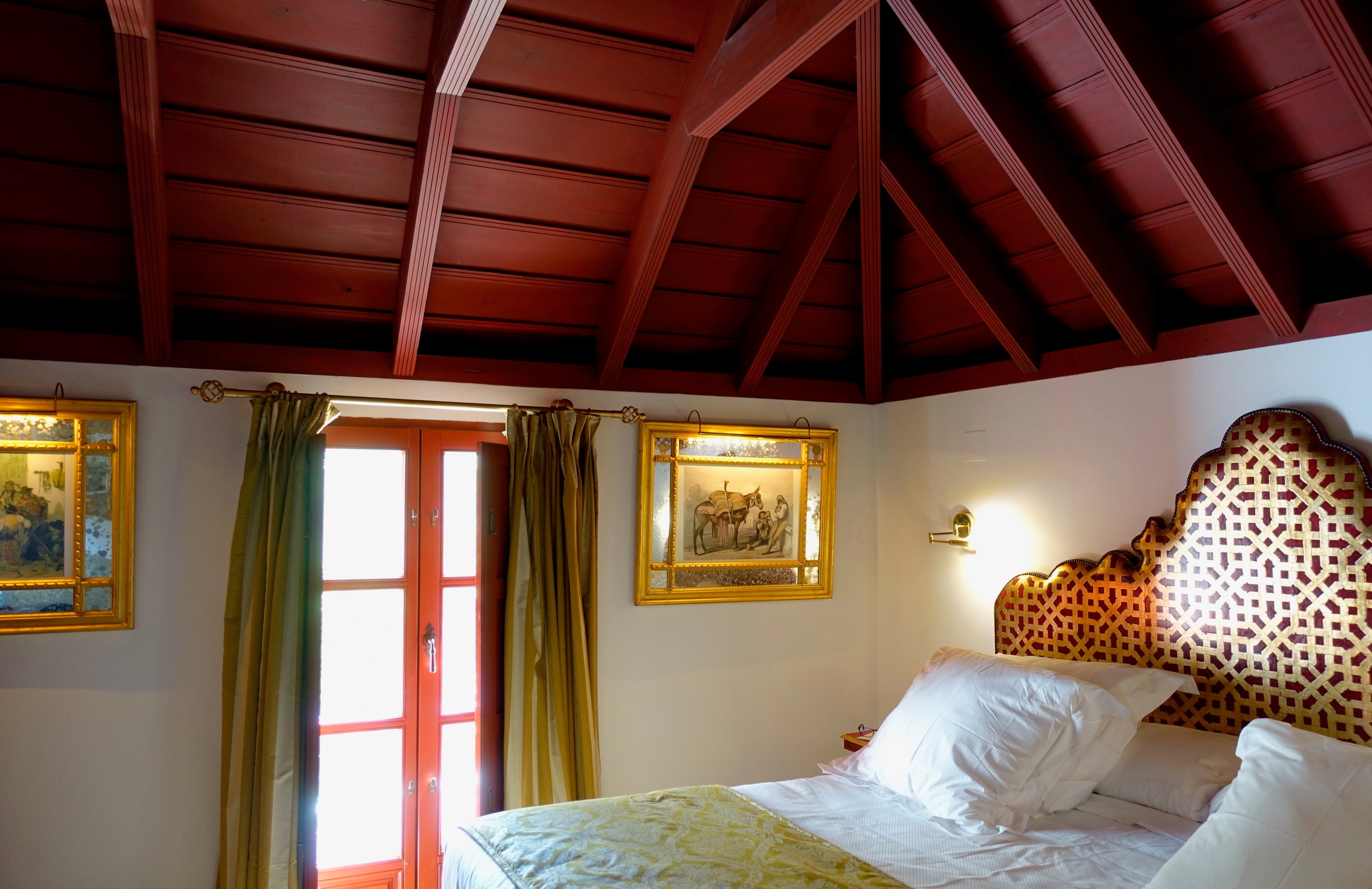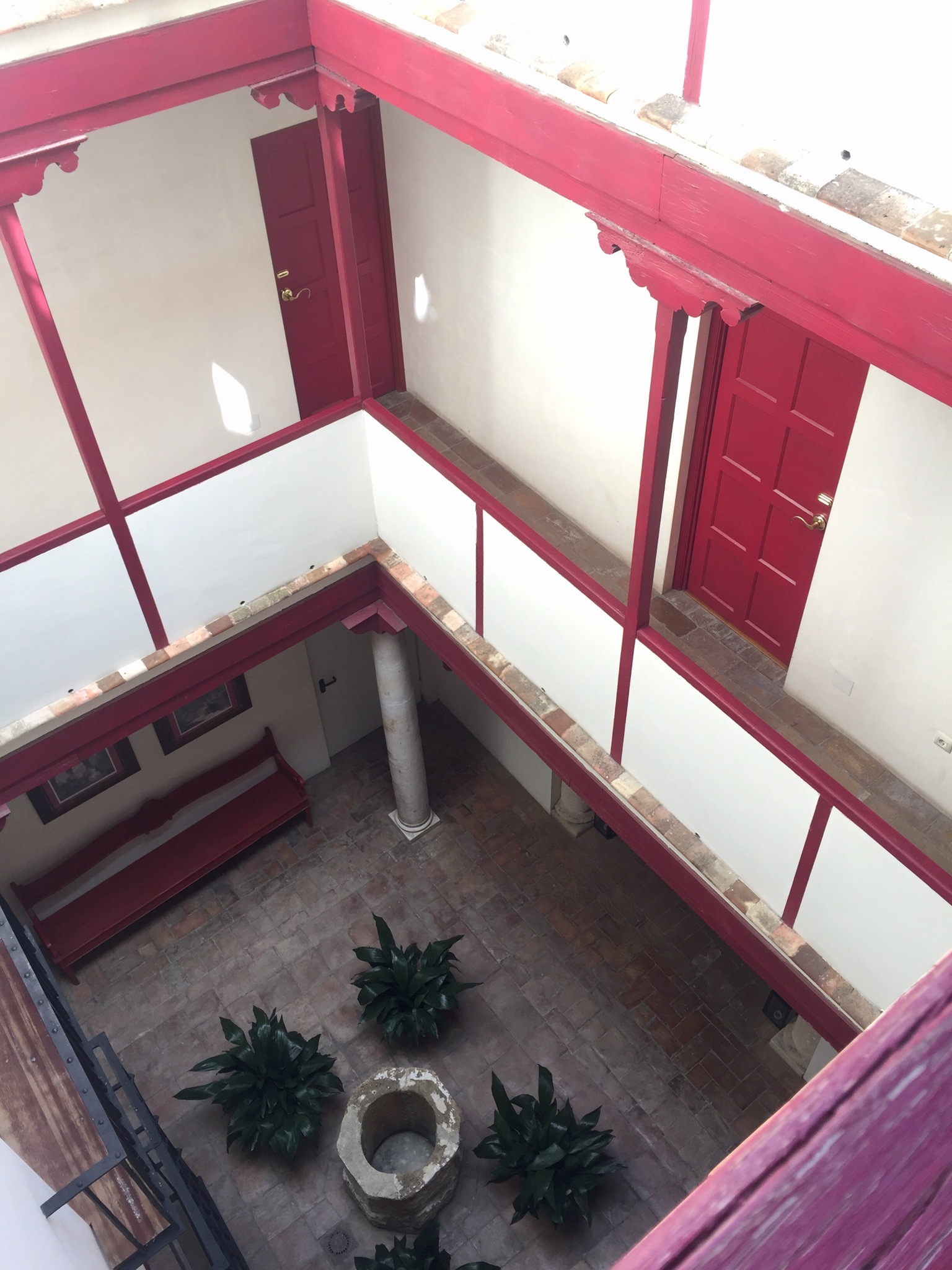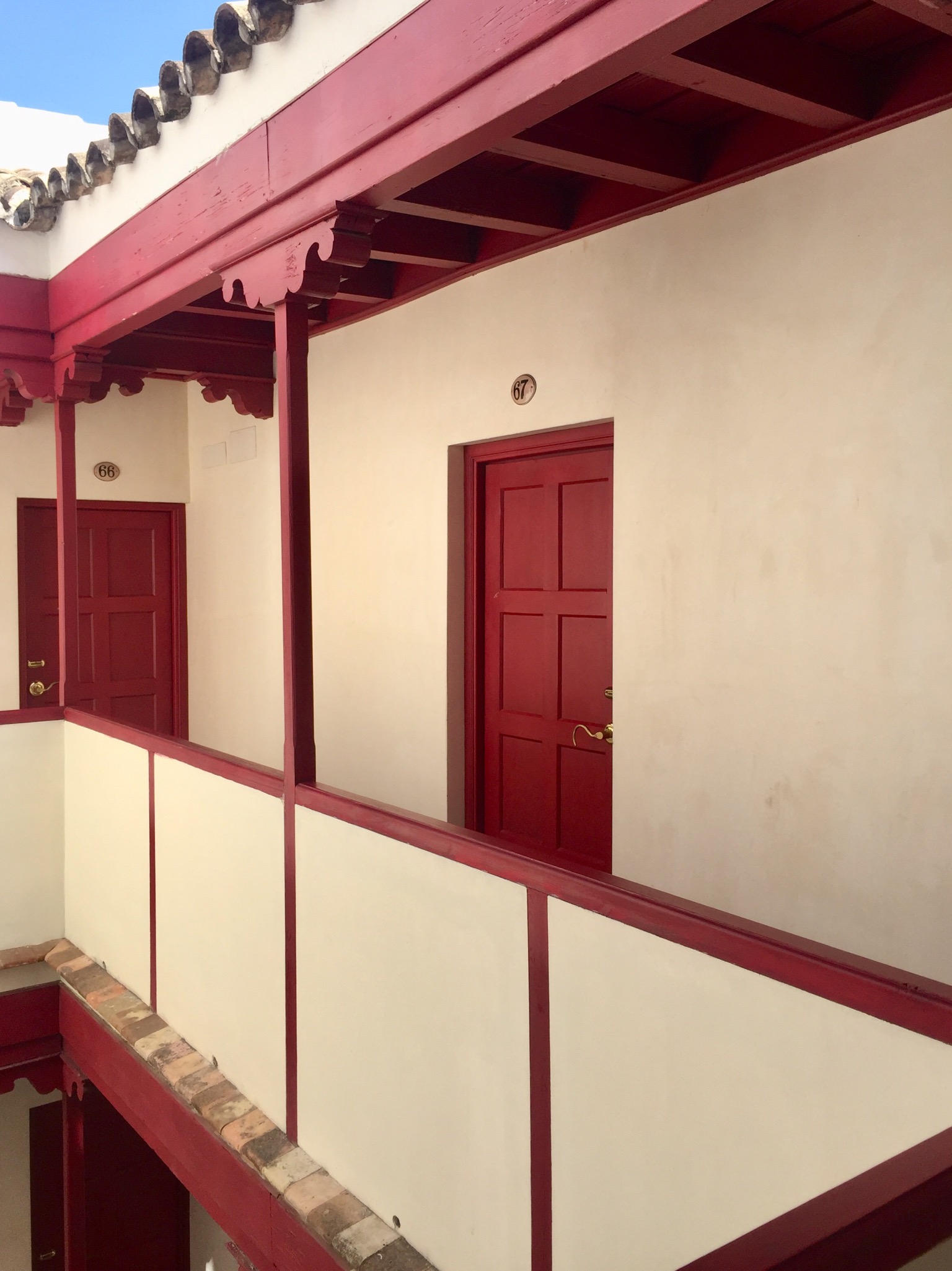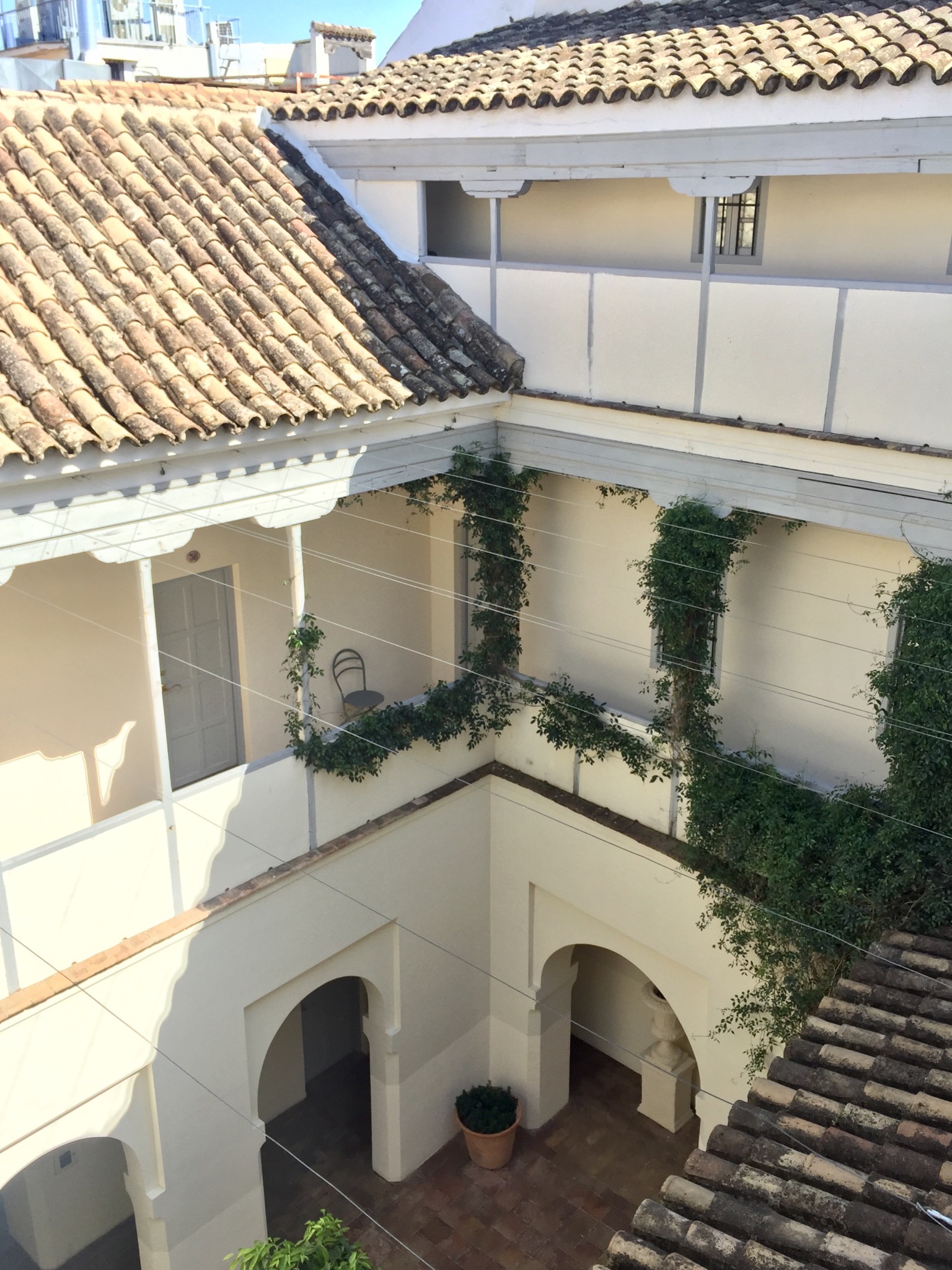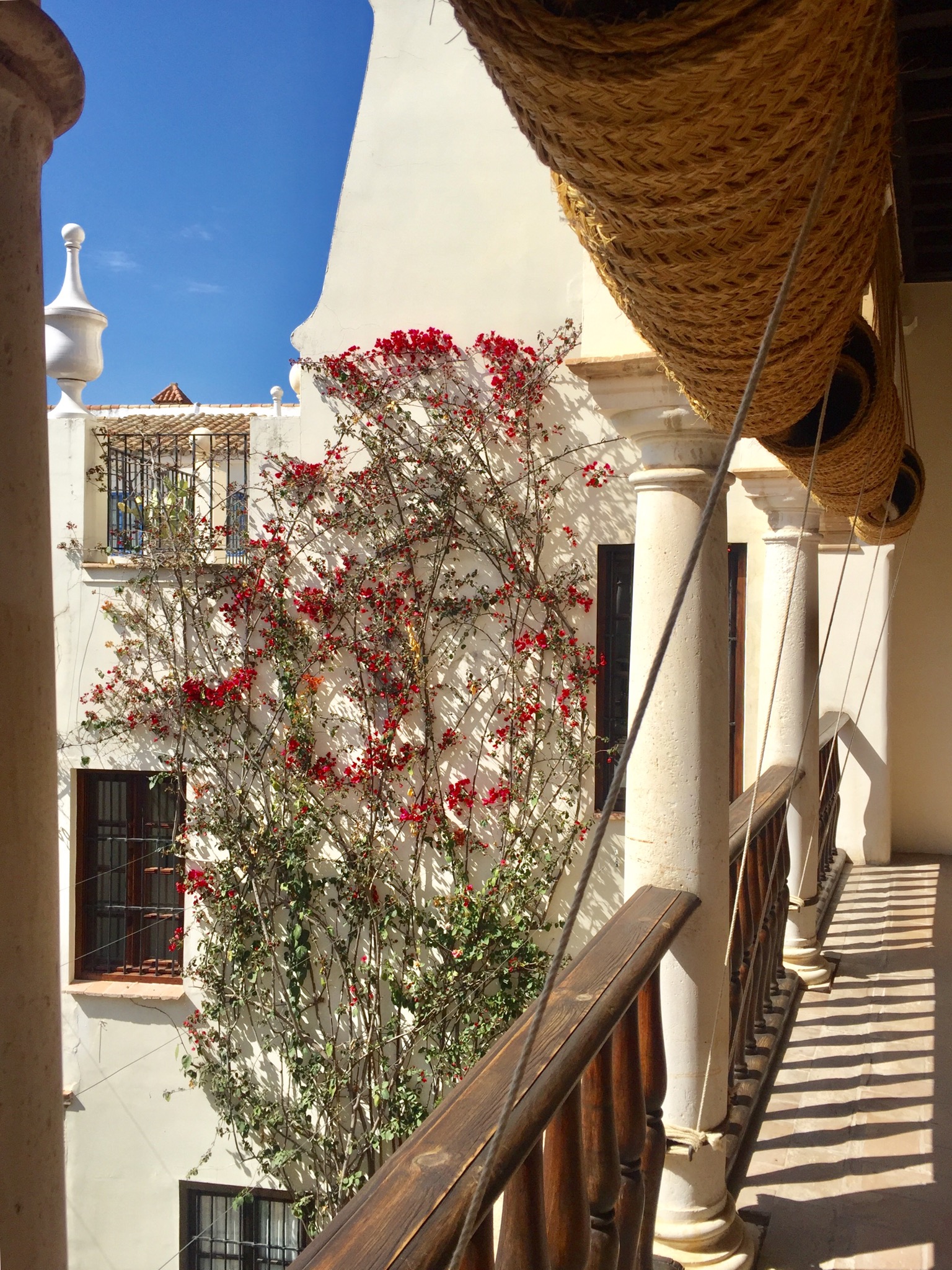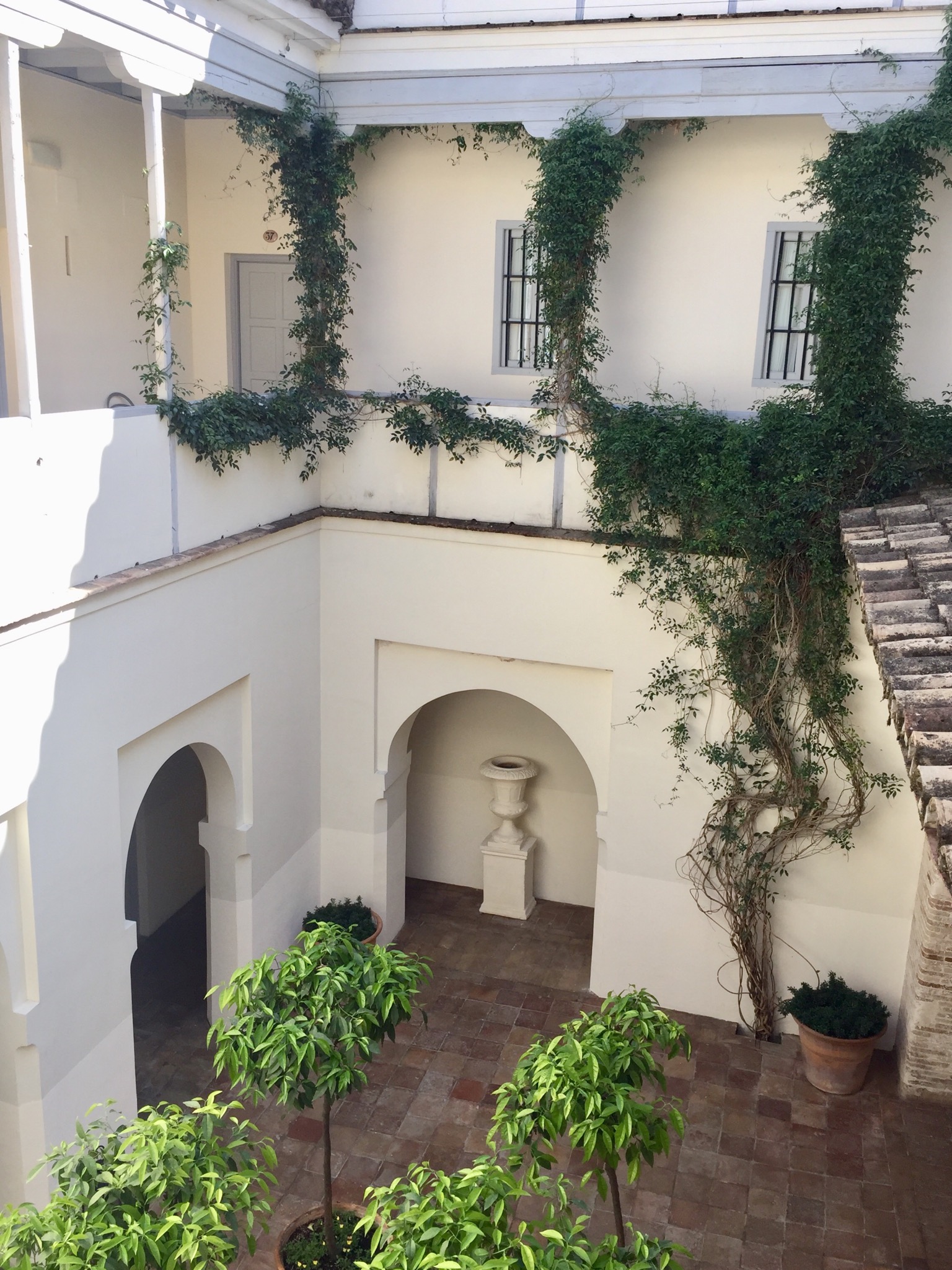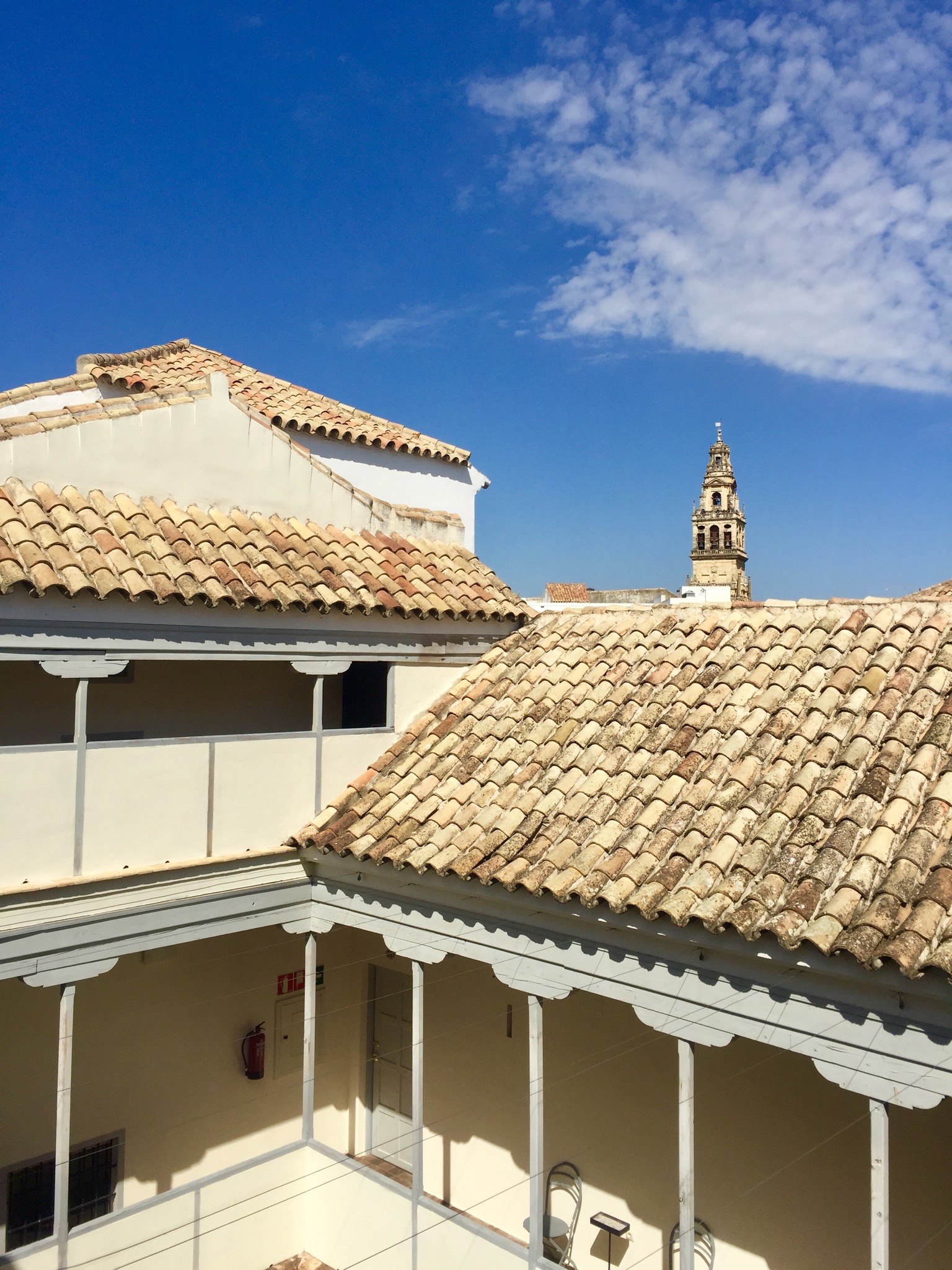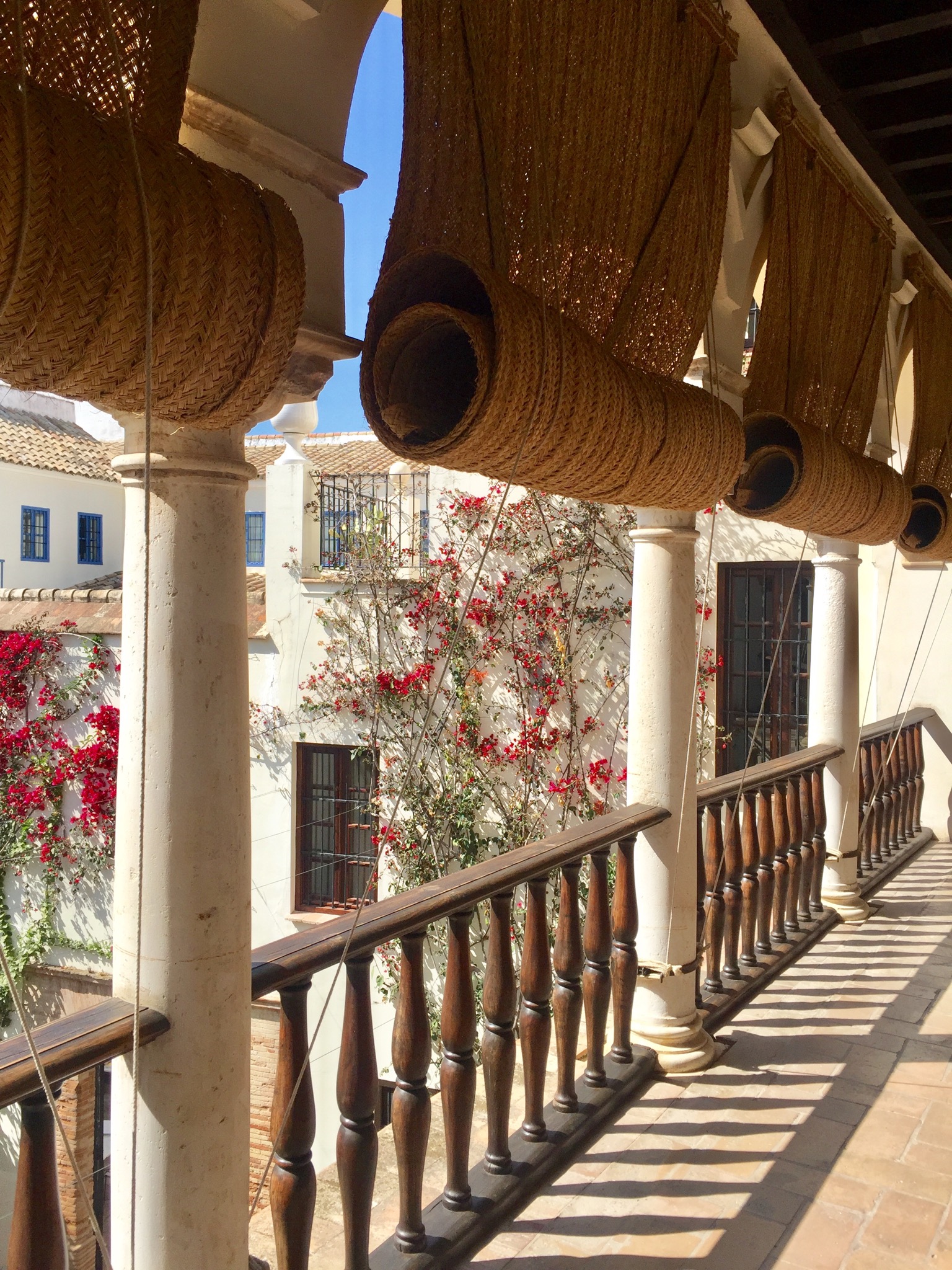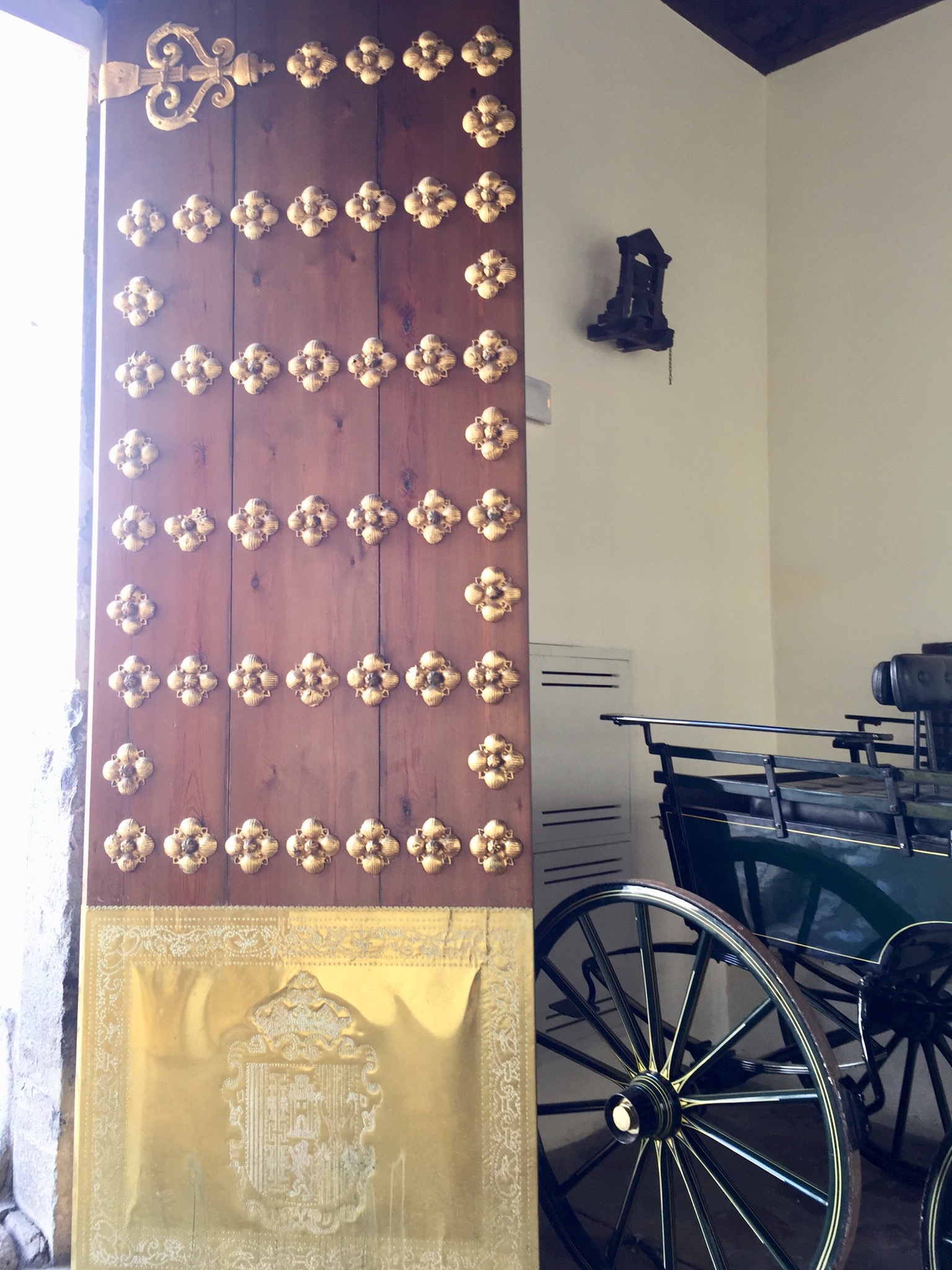 To Visit
Córdoba has the second largest Old town in Europe, the largest urban area in the world declared World Heritage by UNESCO. Within walking distance from Las Casas de la Juderia you will find The Mosque-Cathedral and The Alcazar. They are both a great example of Córdoba's rich past and the coexistence of Jews, Christians and Muslims.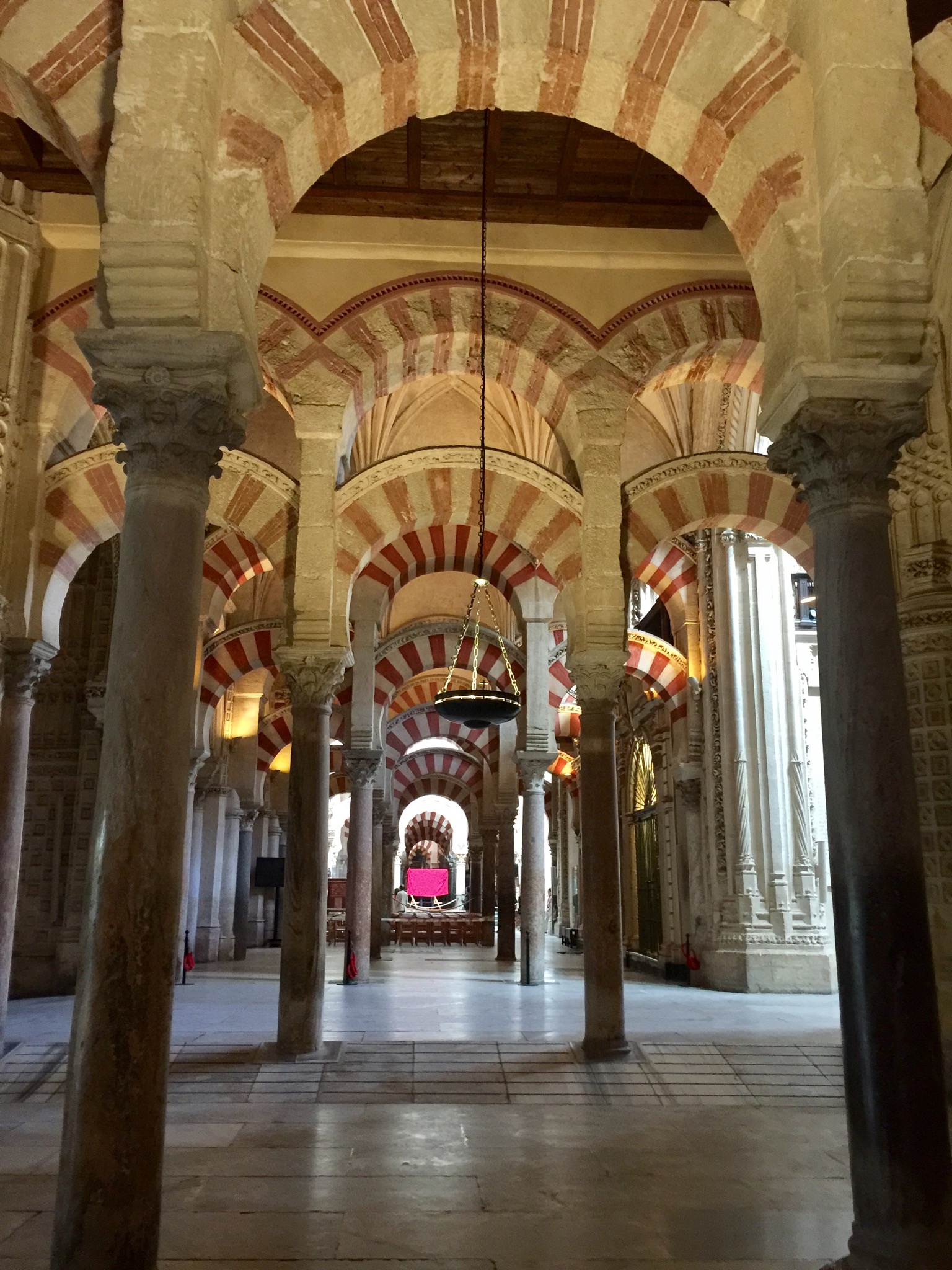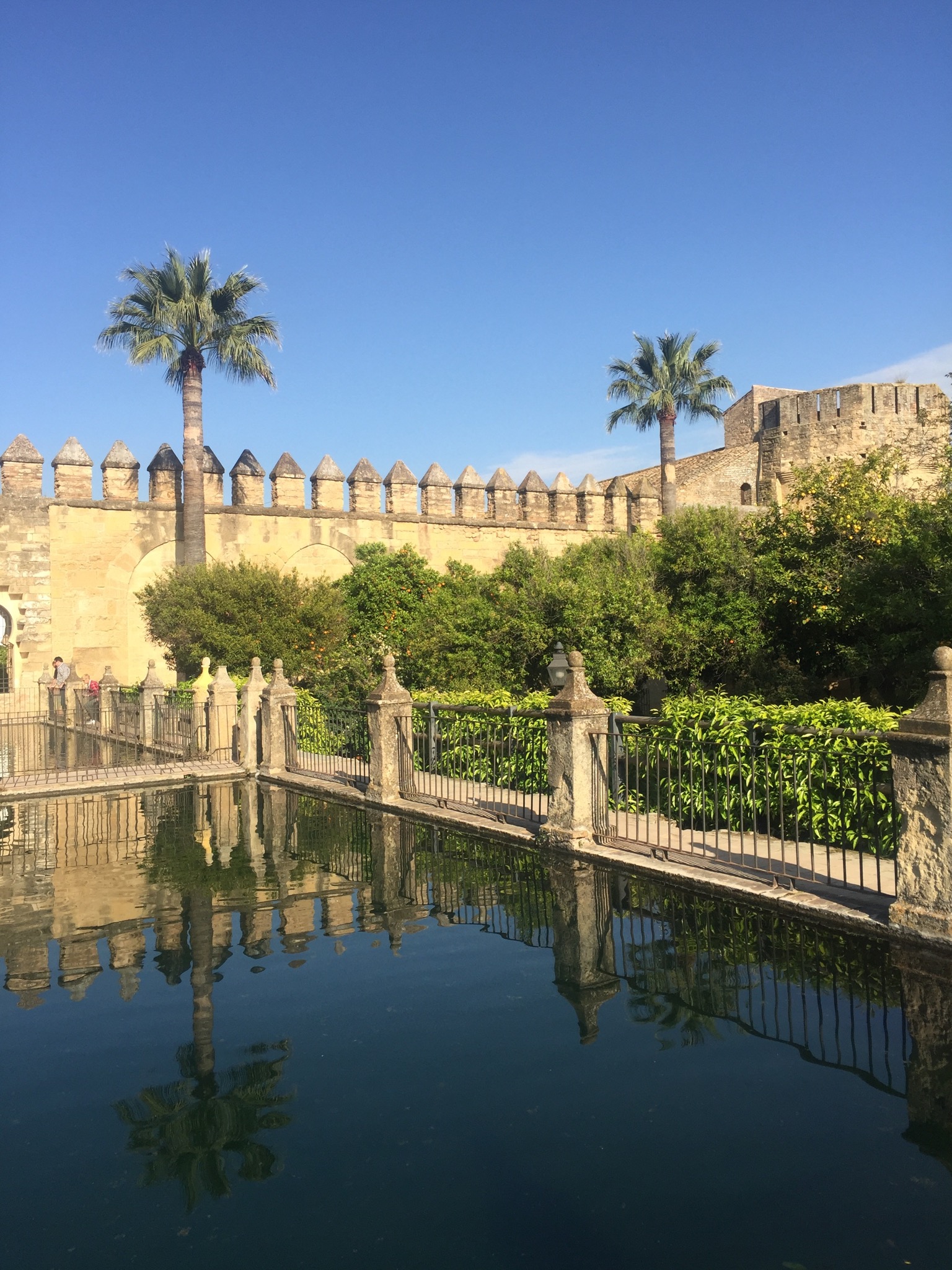 Go to the Museo de Bellas de Artes de Cordoba to see one of my favourite paintings ever –  'Bodegon con naranjas by Rafael Romero Barros (1863)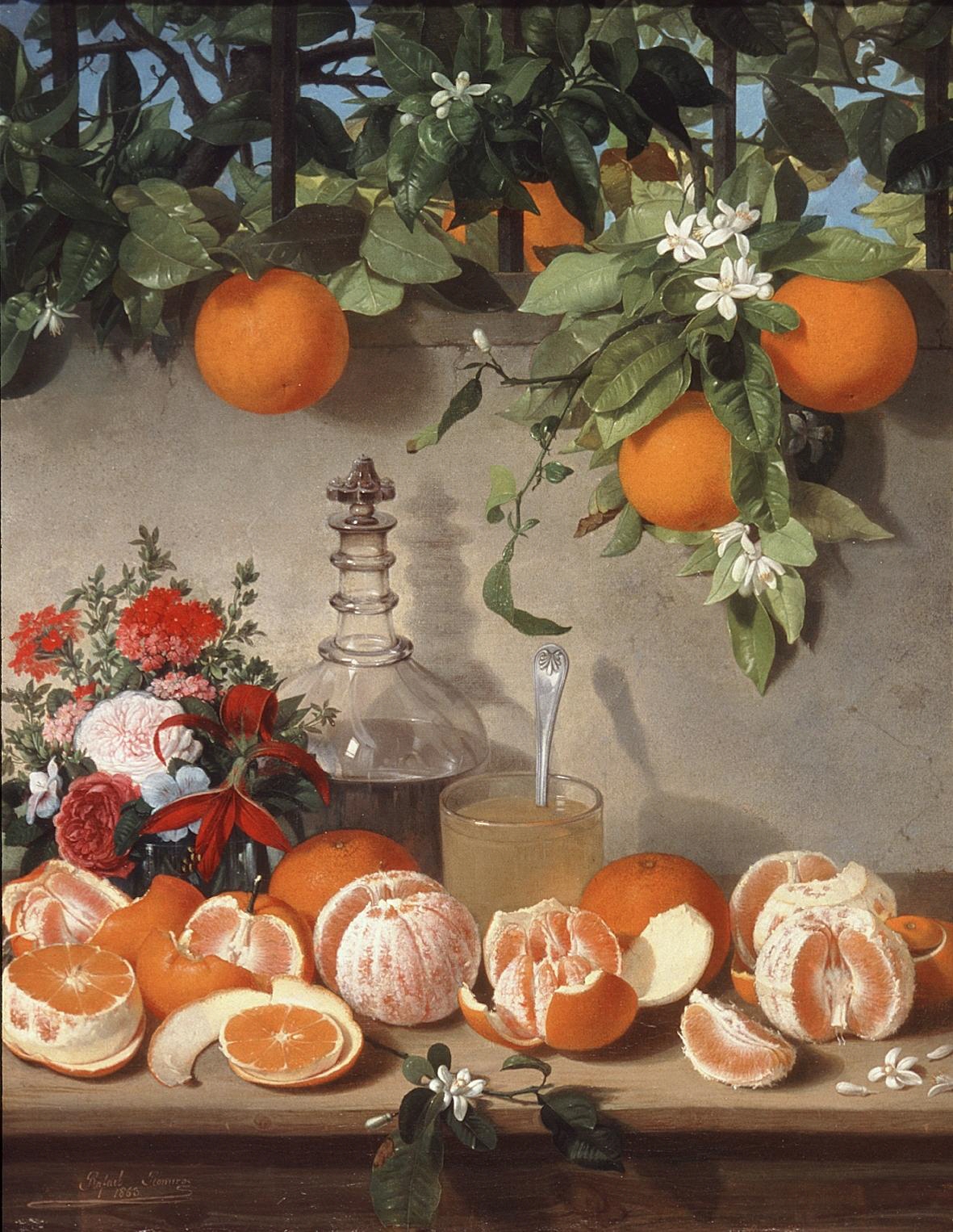 In the same building, you'll find a museum dedicated to renown Spanish artist Julio Romero de Torres (the son of the author of the painting shown above)
One of the places I enjoyed visiting most was  El Palacio de Viana a stunning Renaissance palace with 12 beautiful, flower-filled patios. Occupied by the Marqueses de Viana until 1980, this large building is a little gem. You can just walk around the lovely patios or take a guided tour to see the interior as well.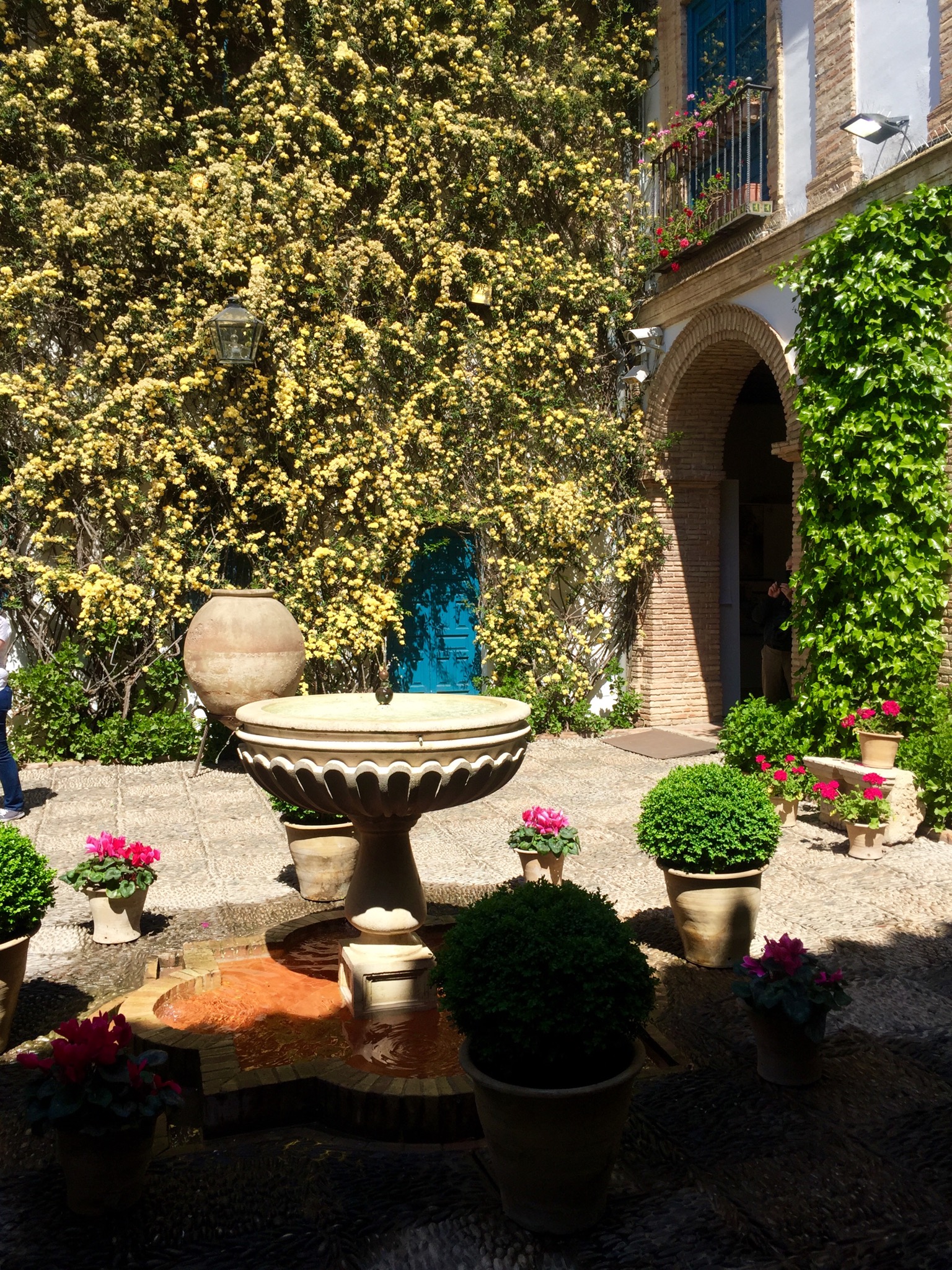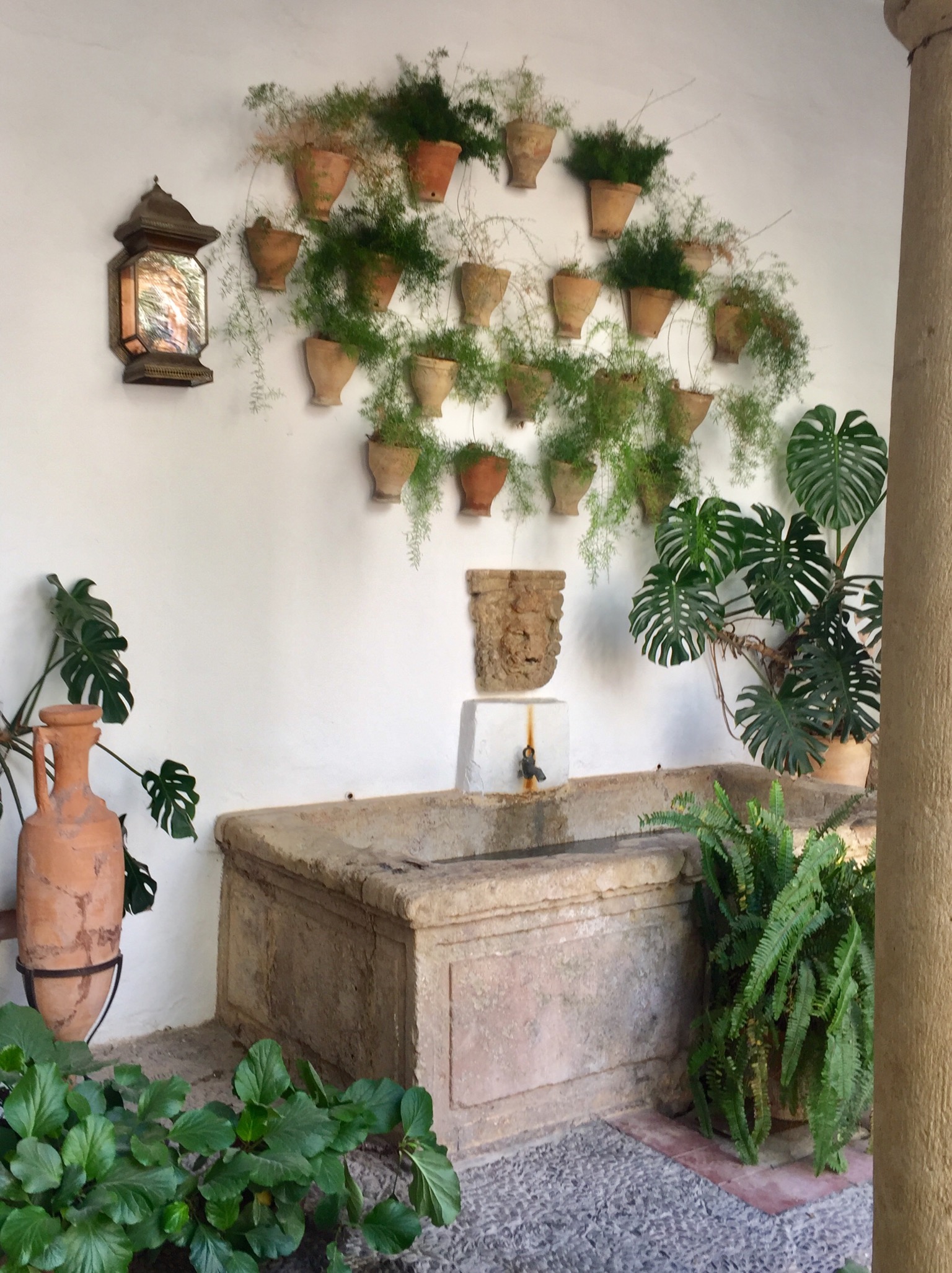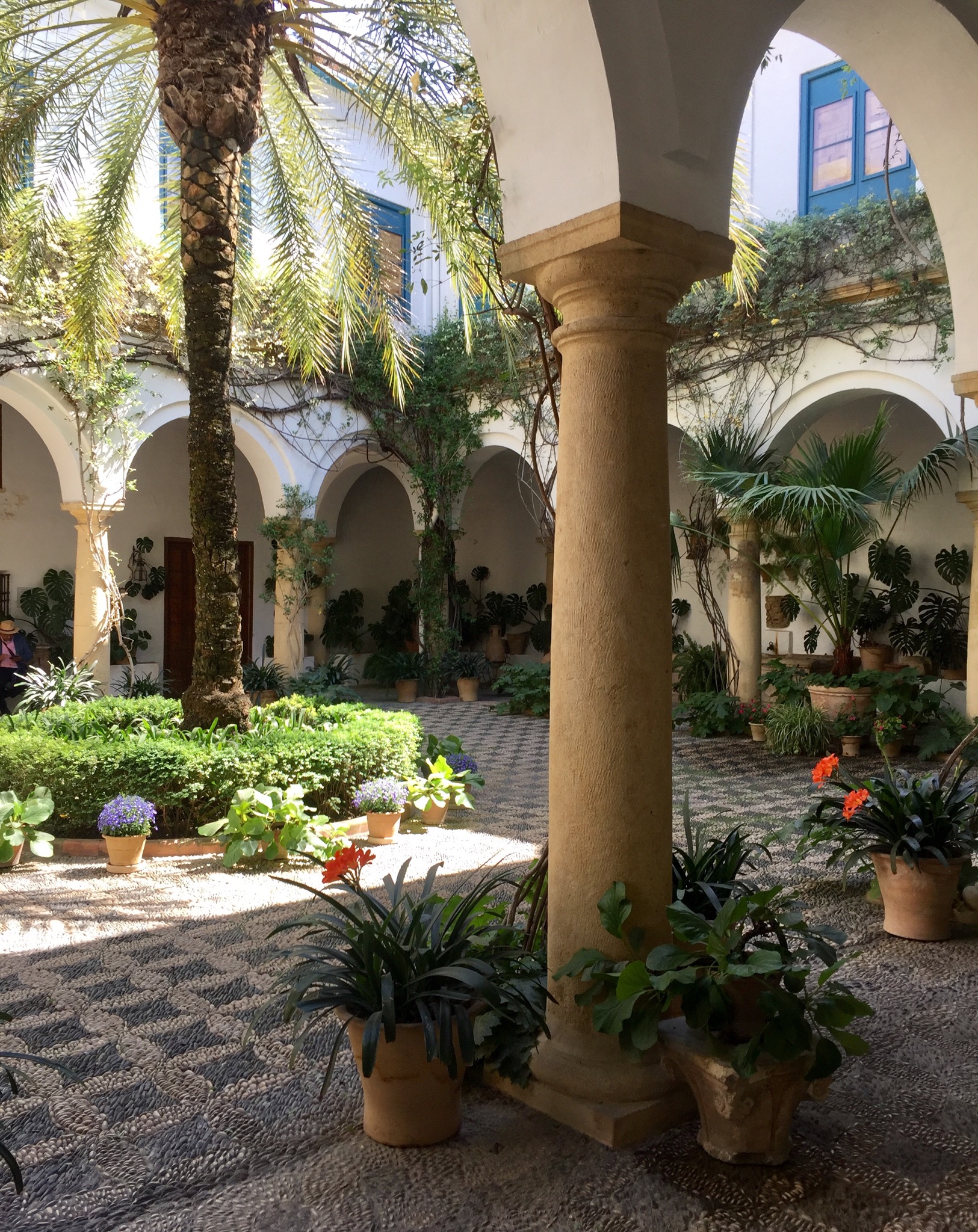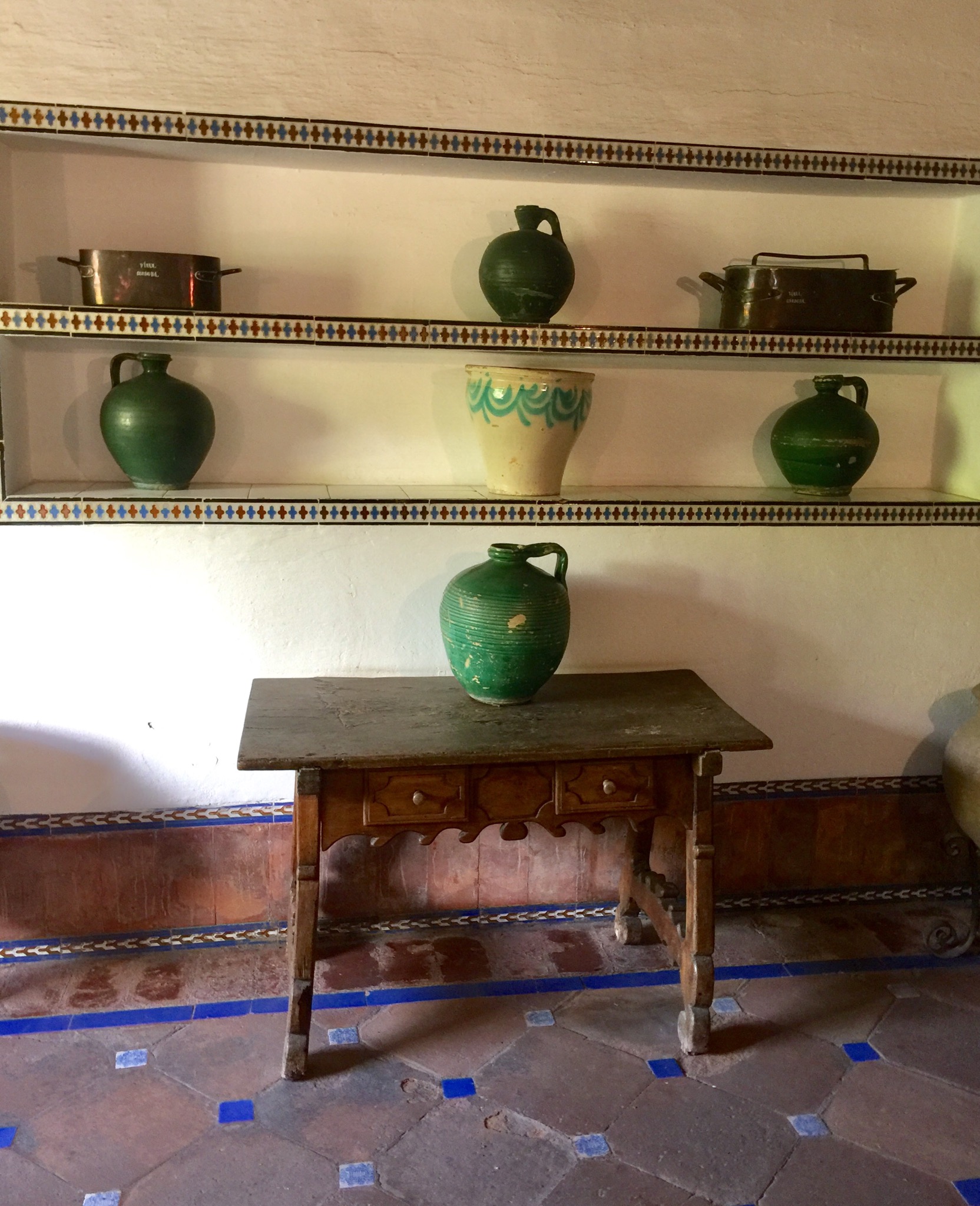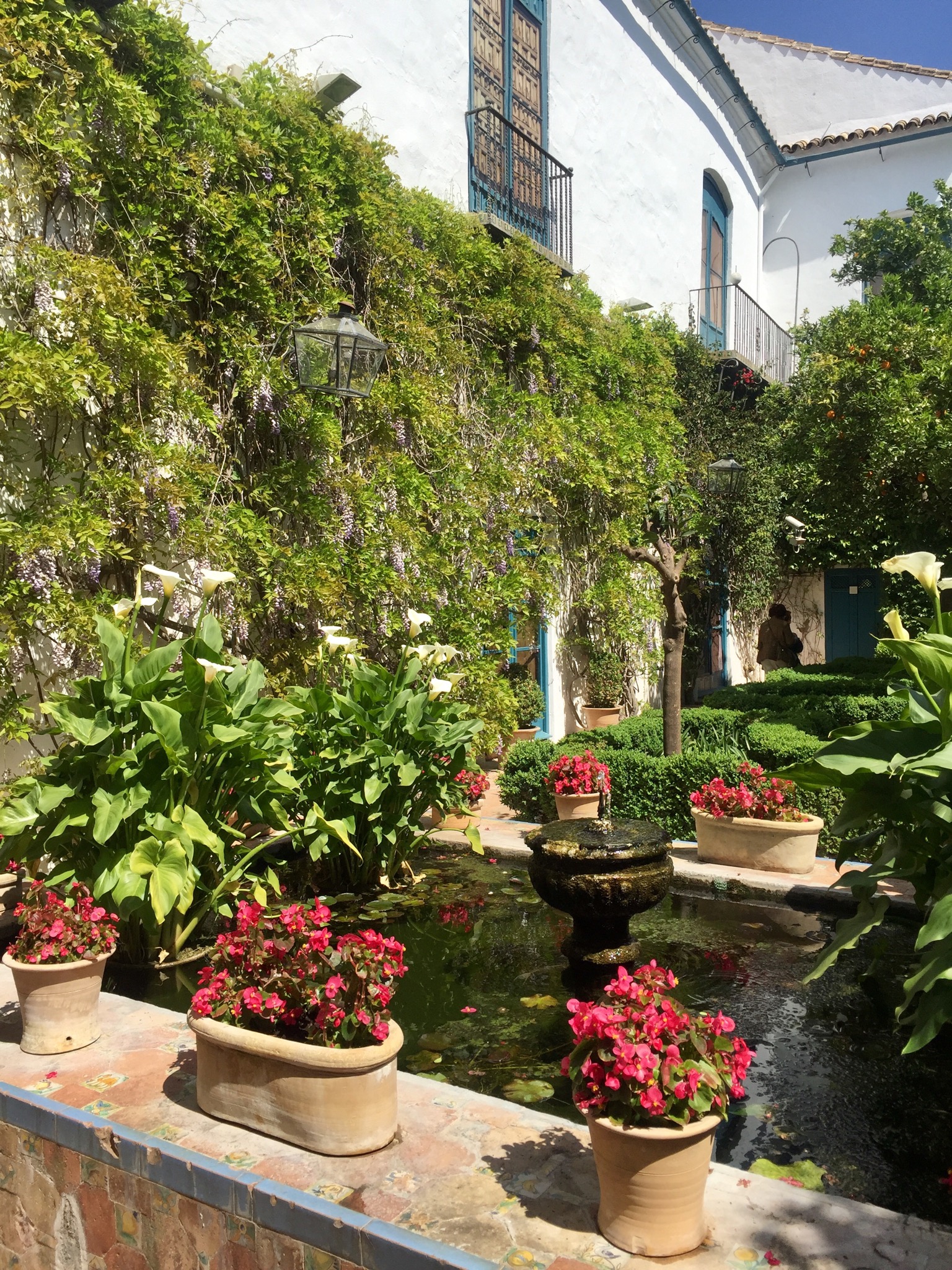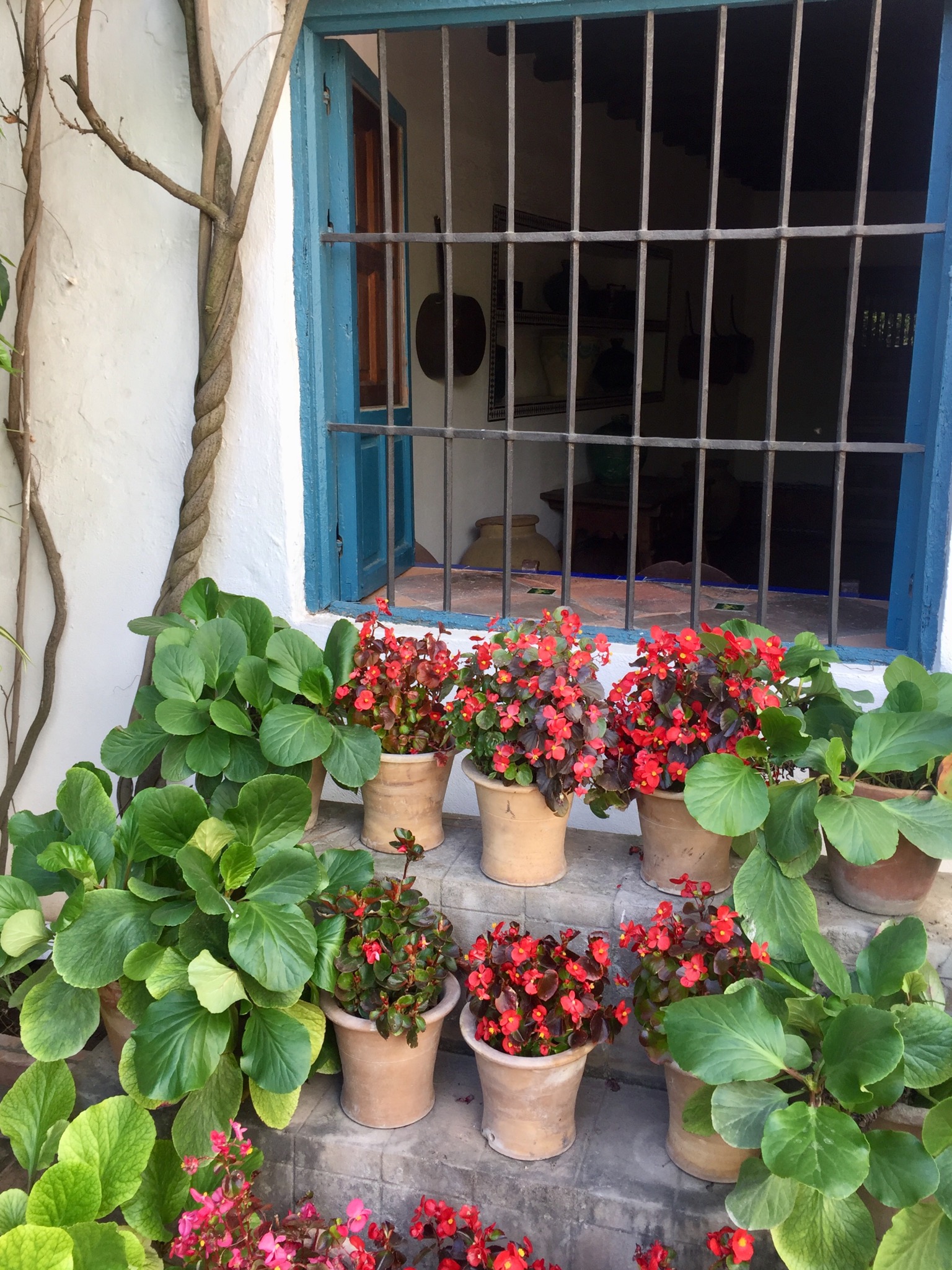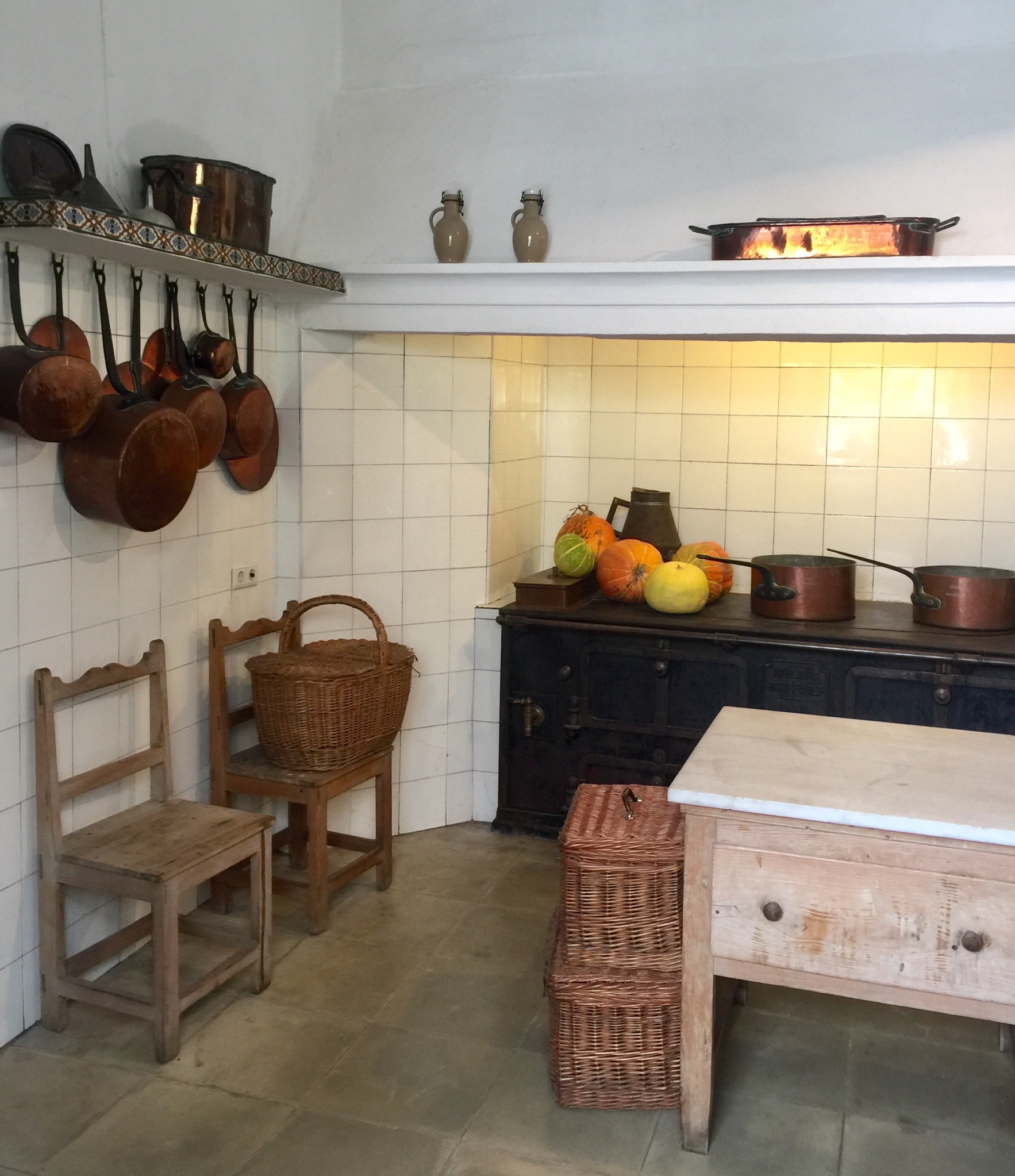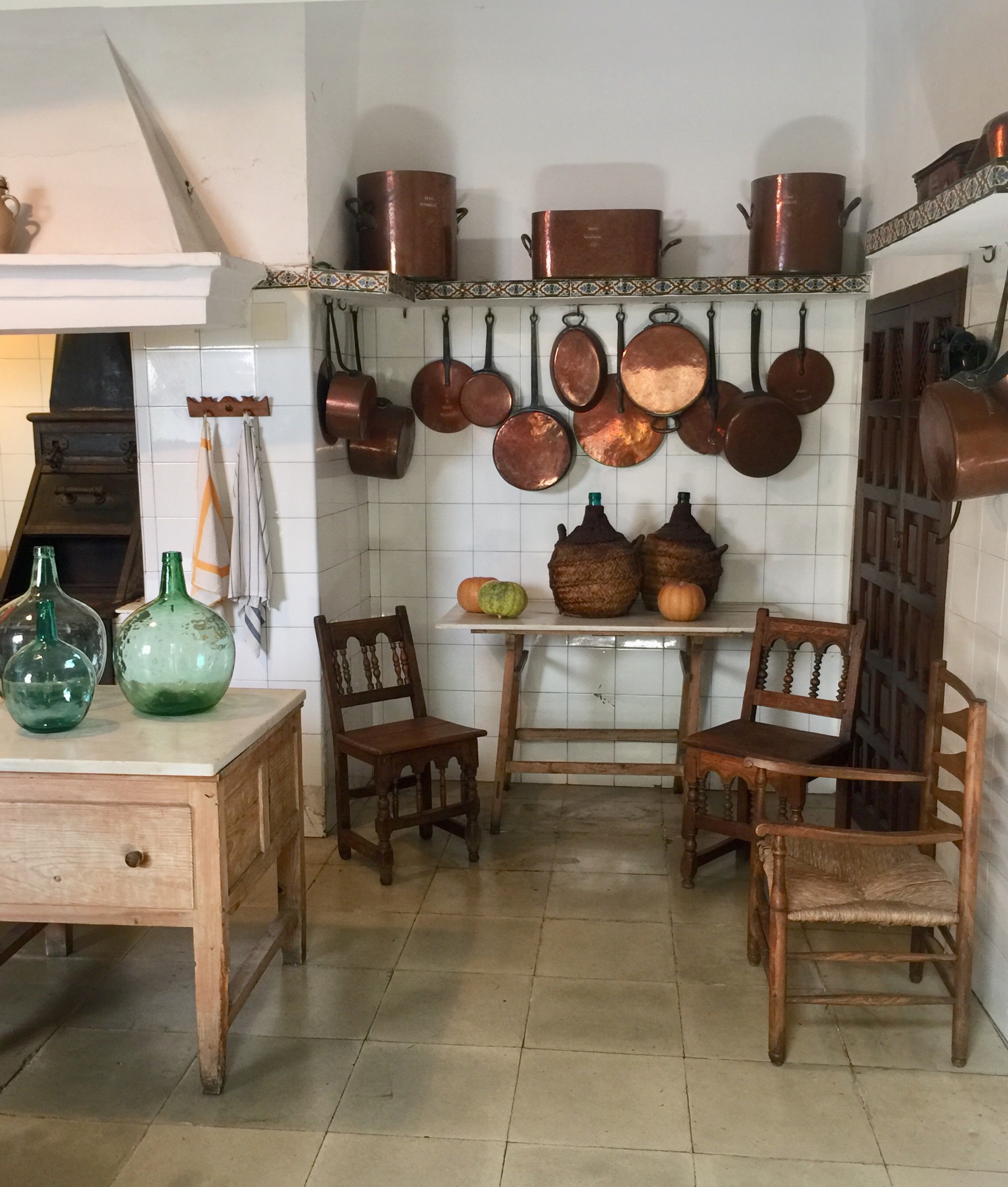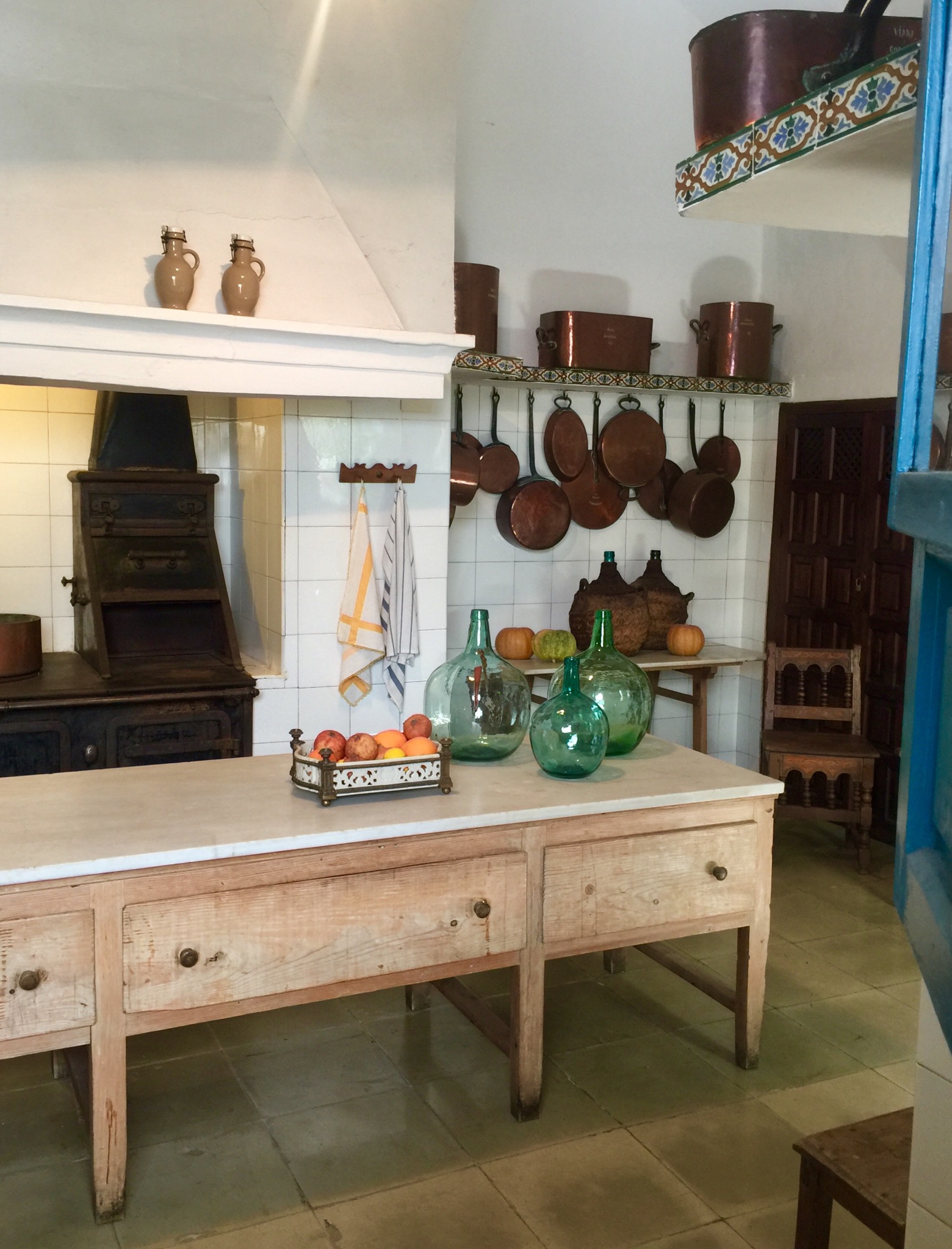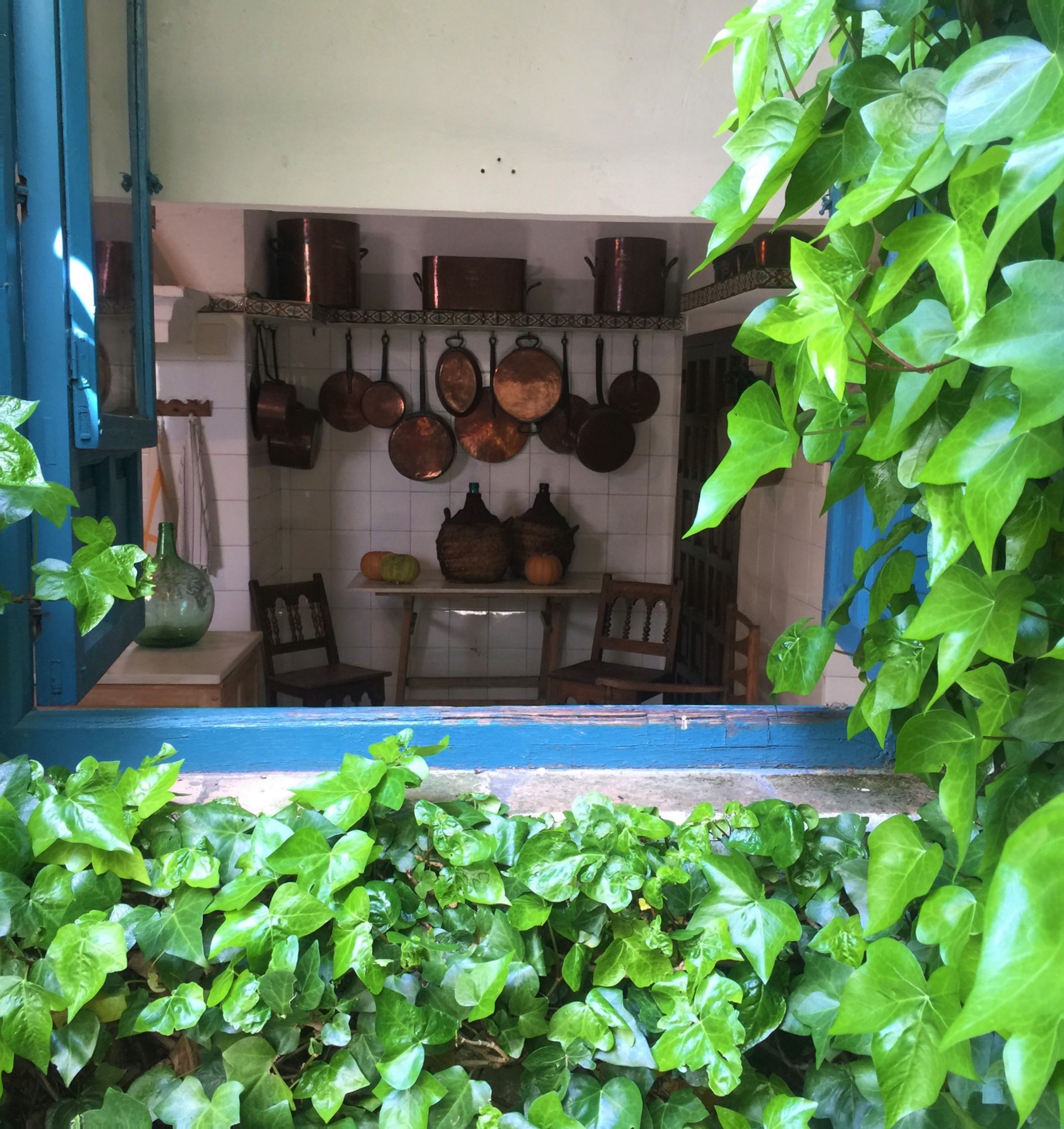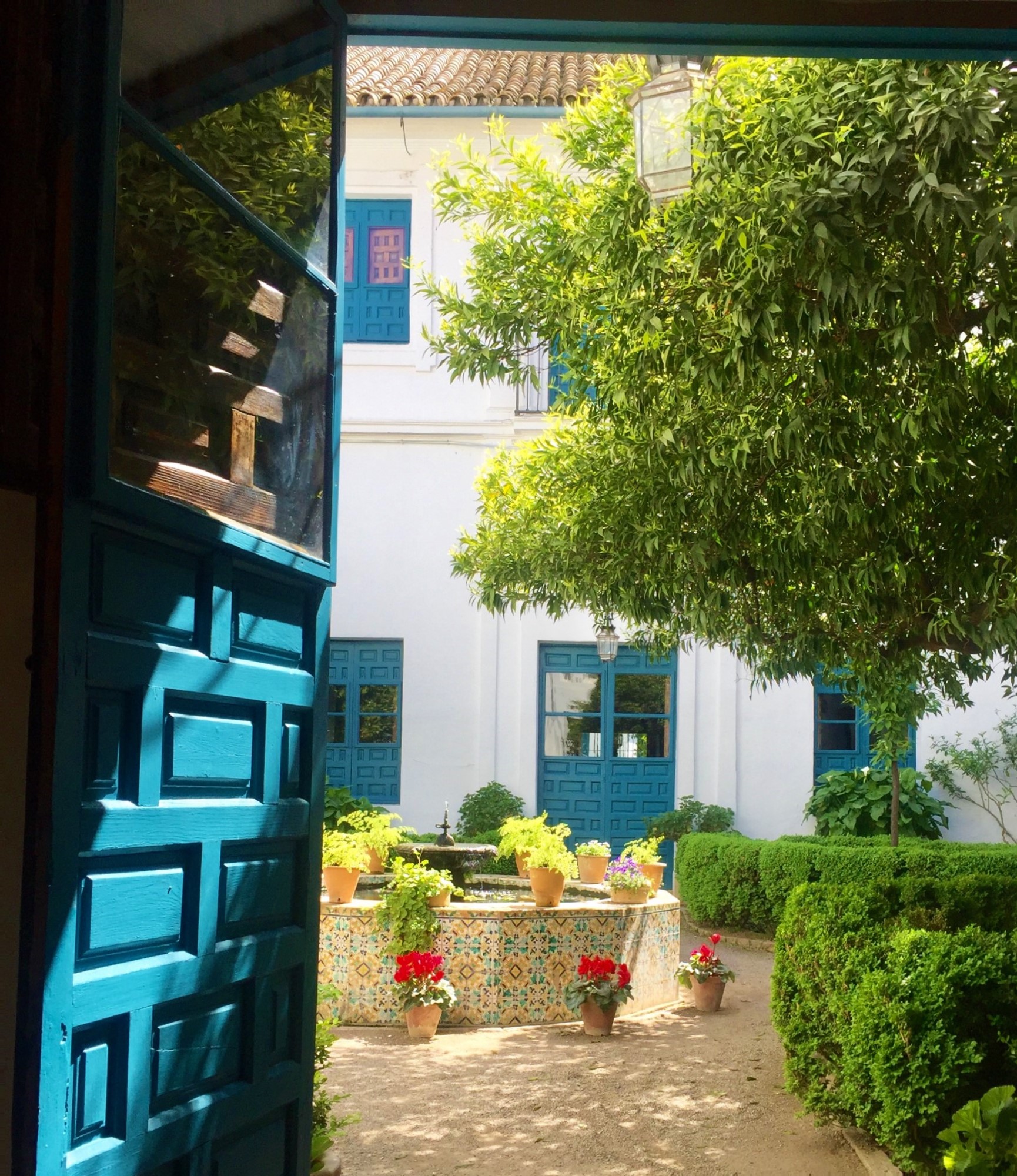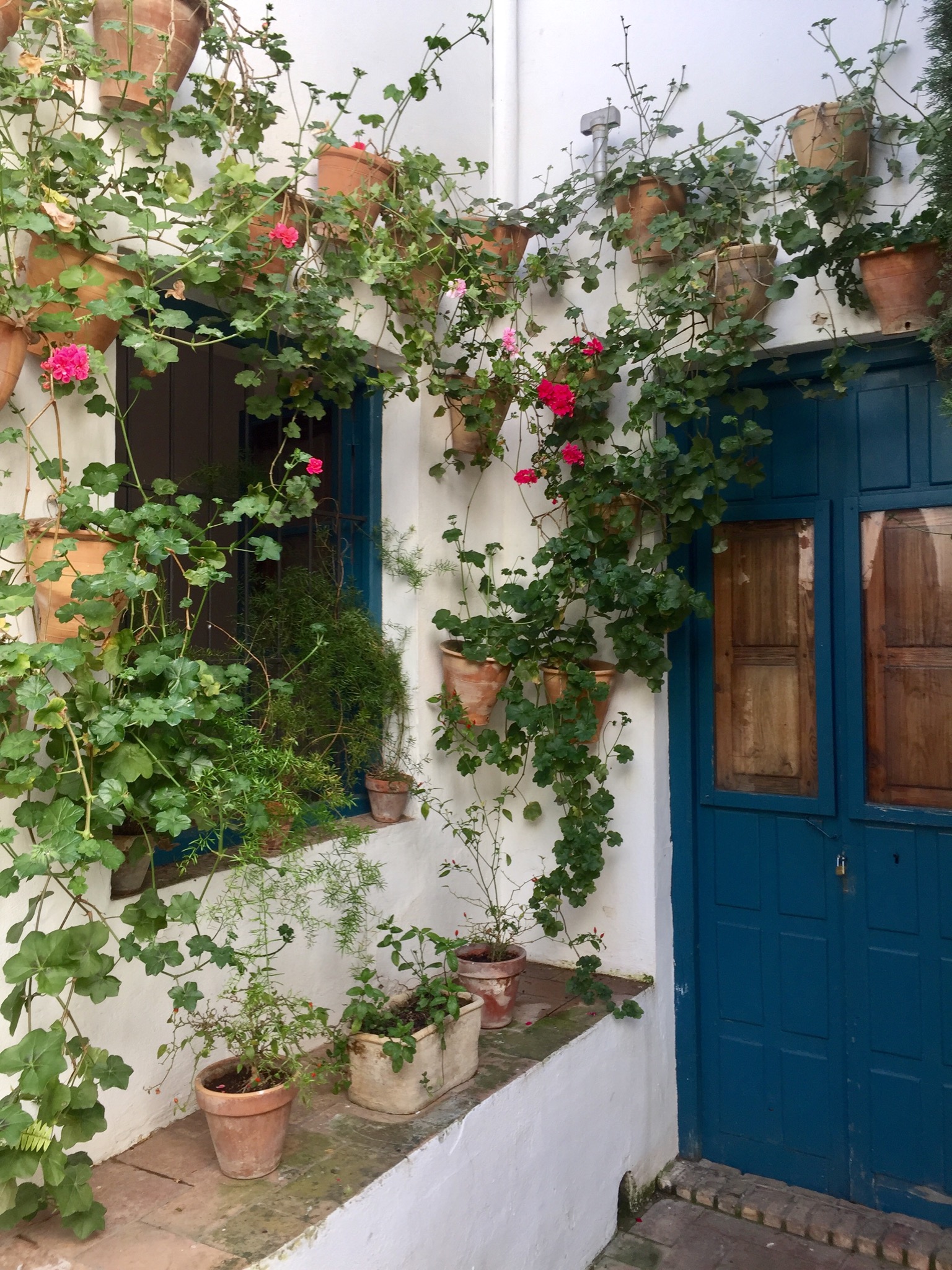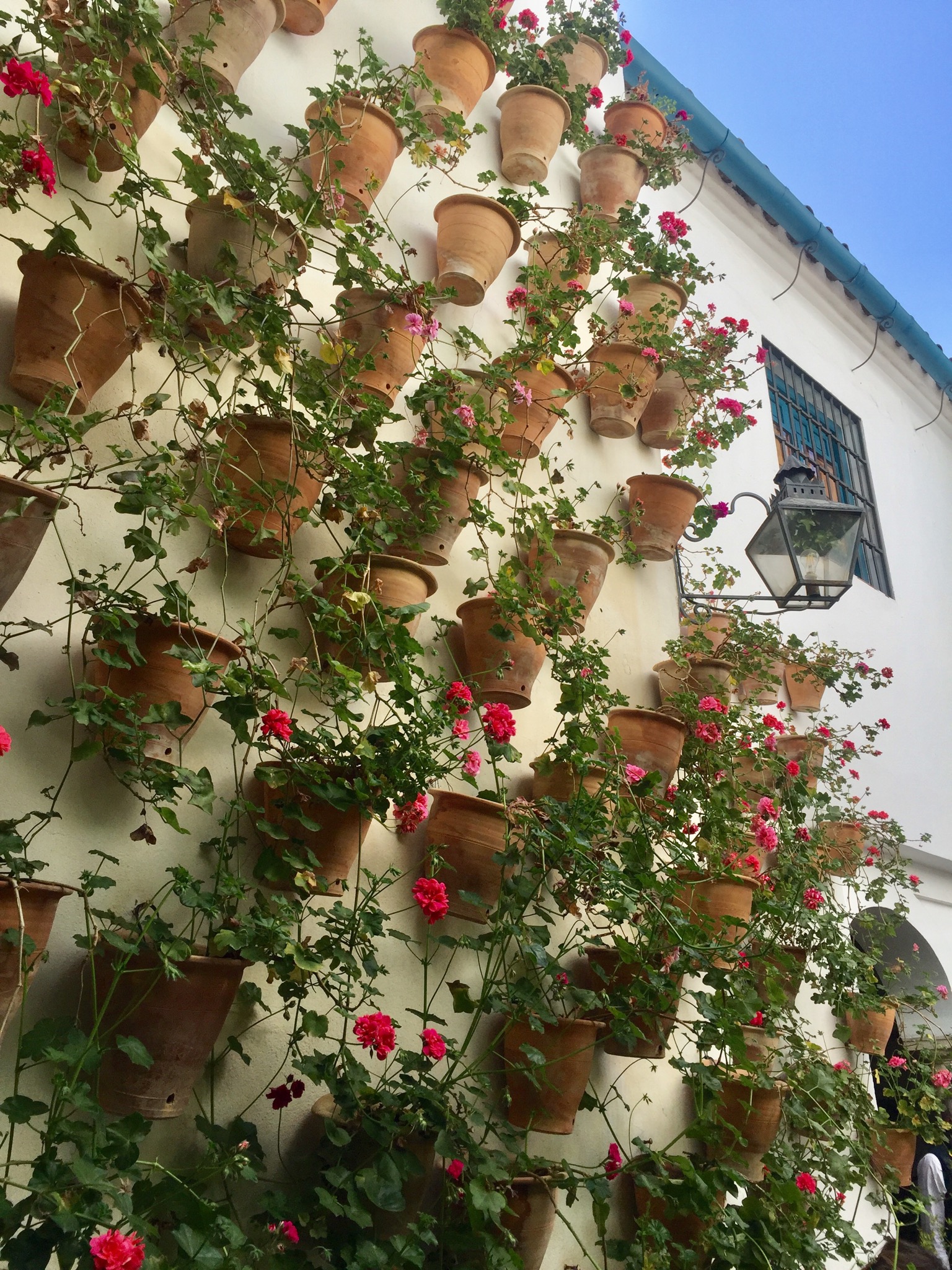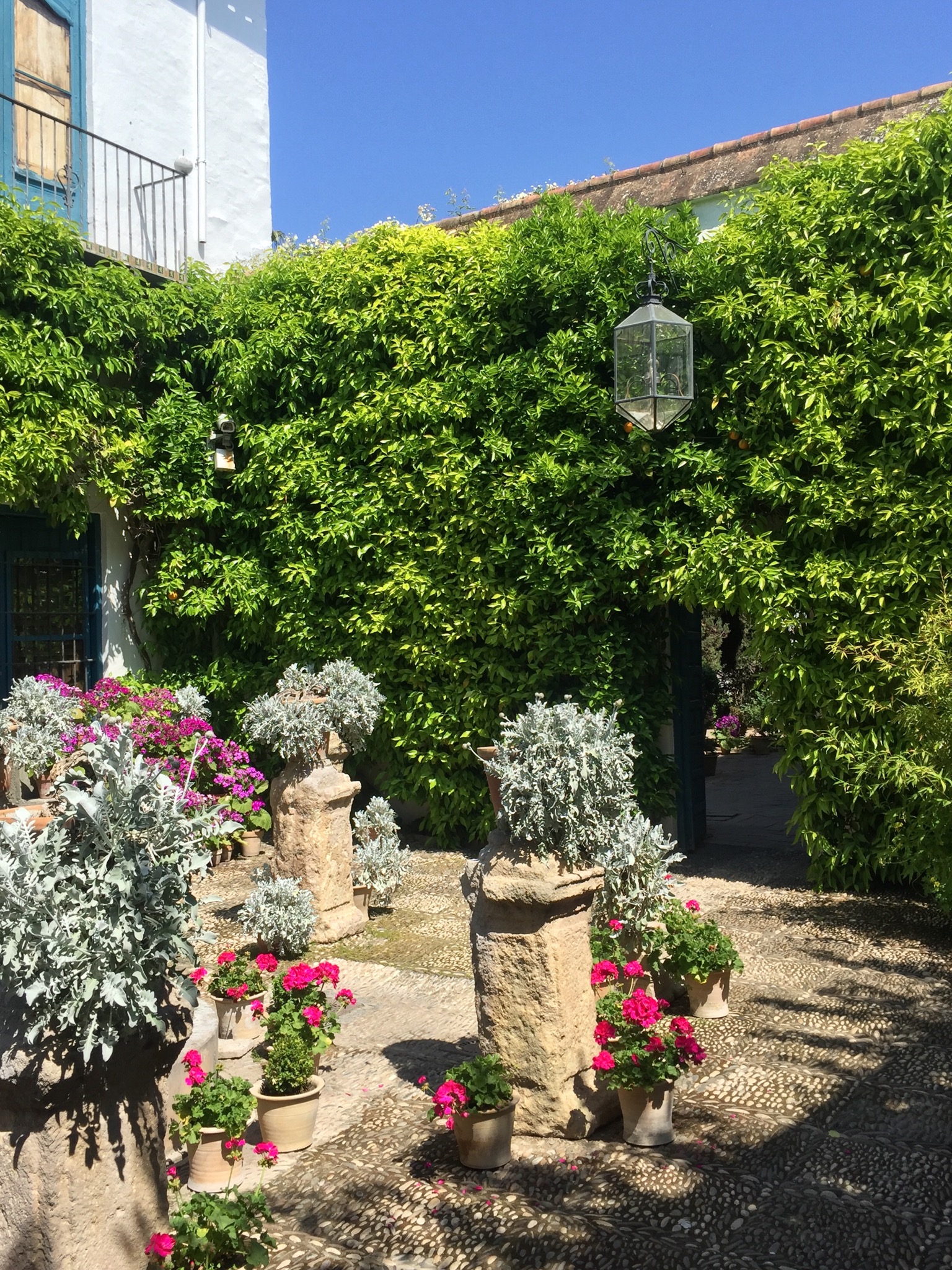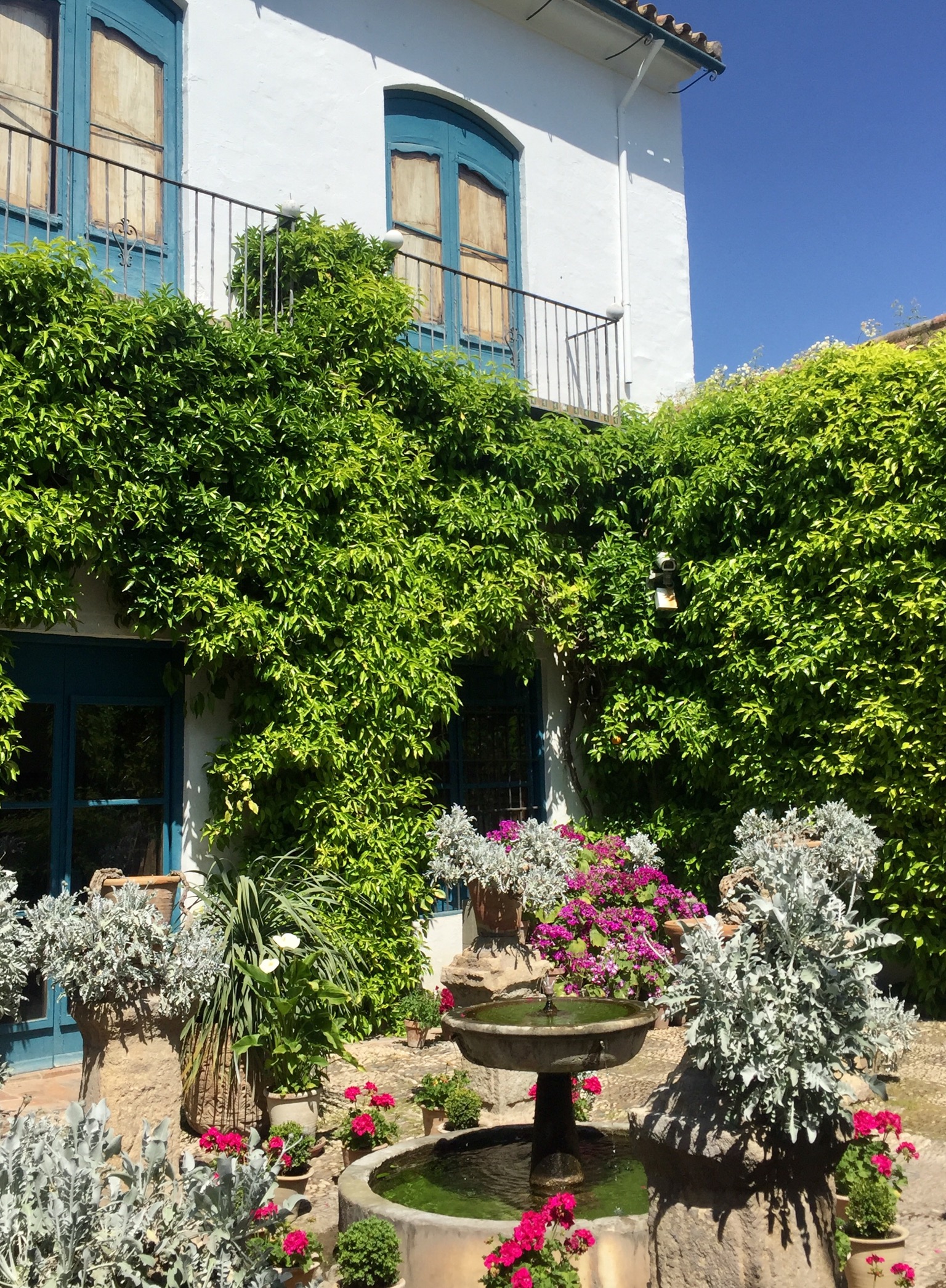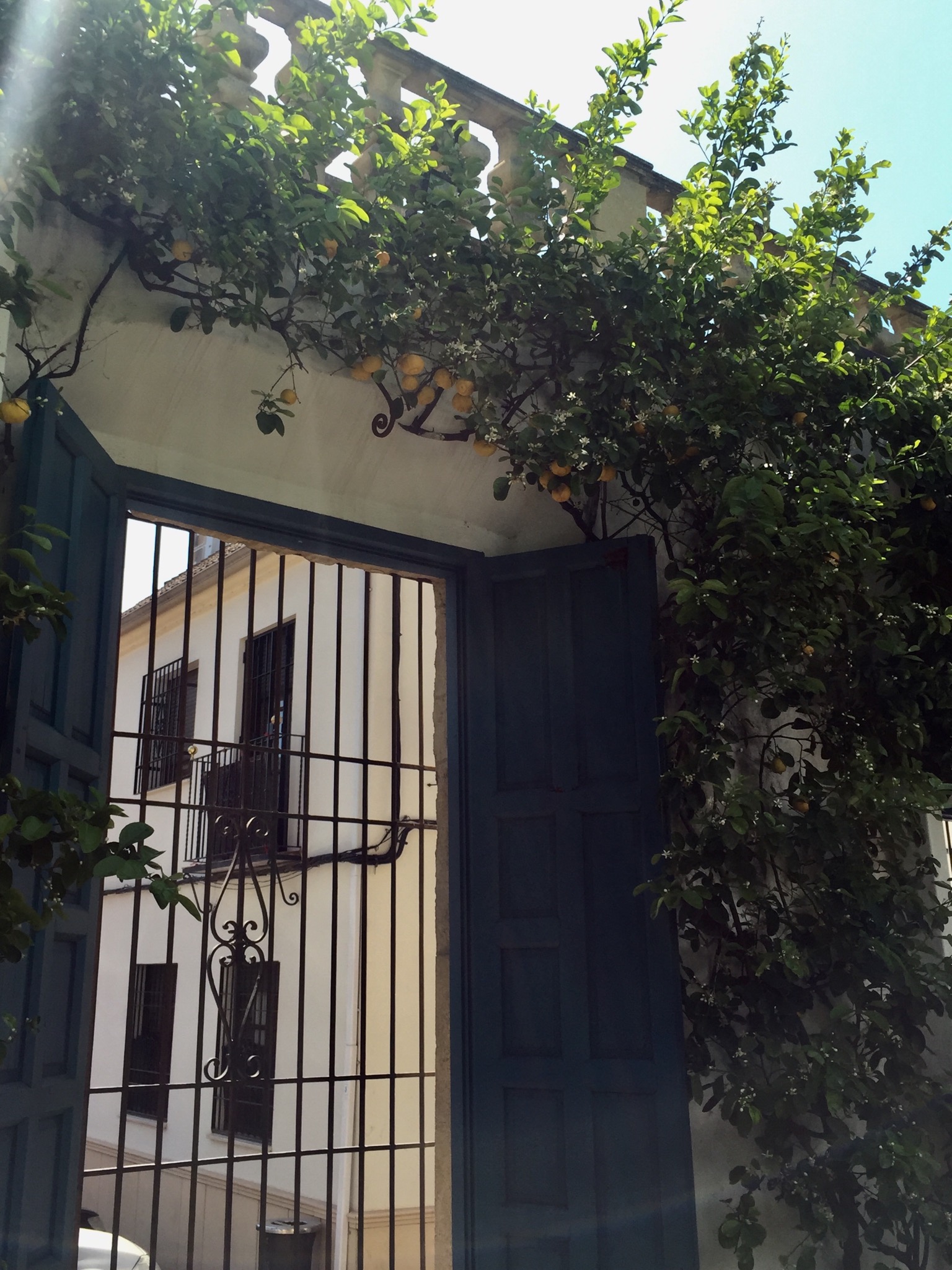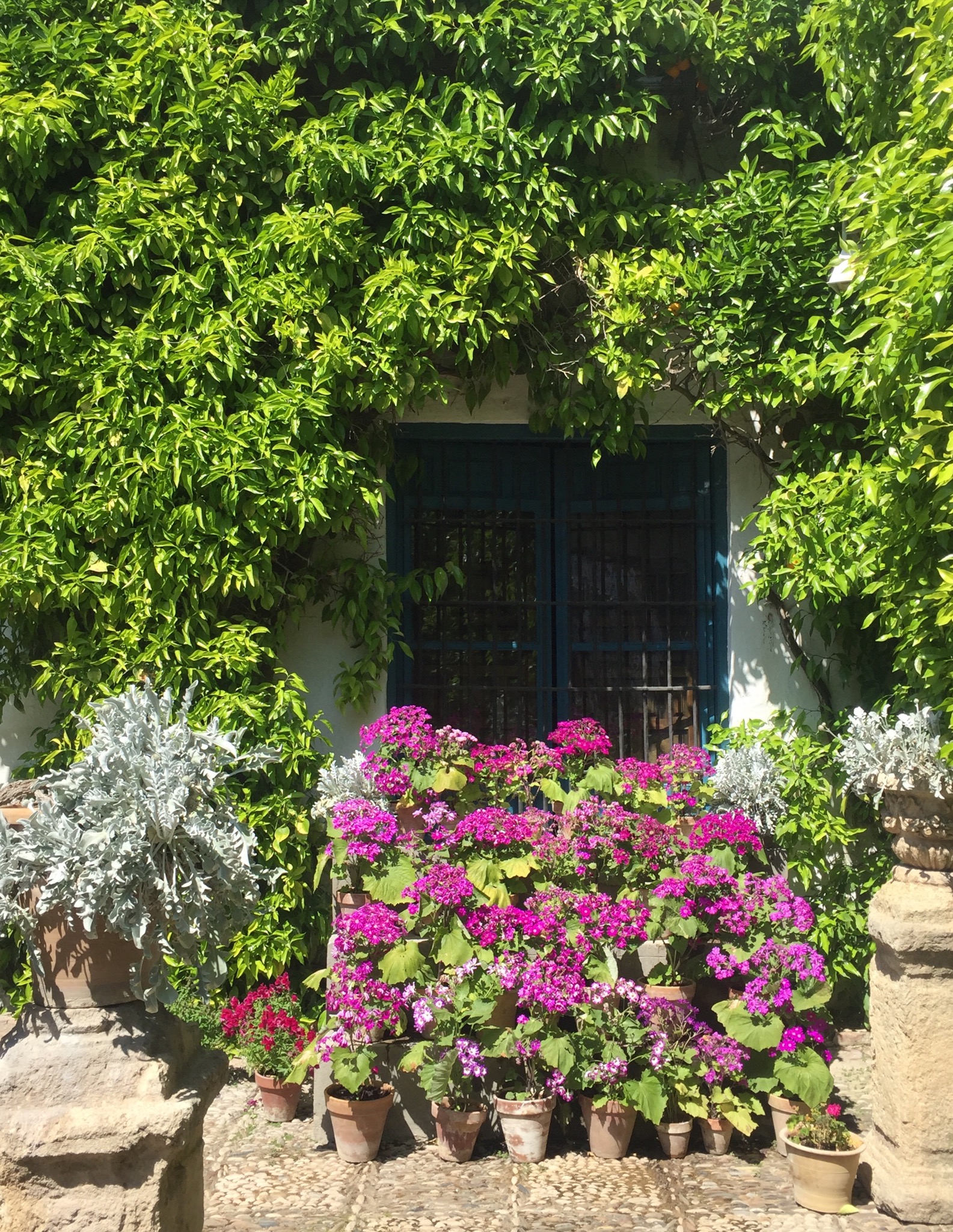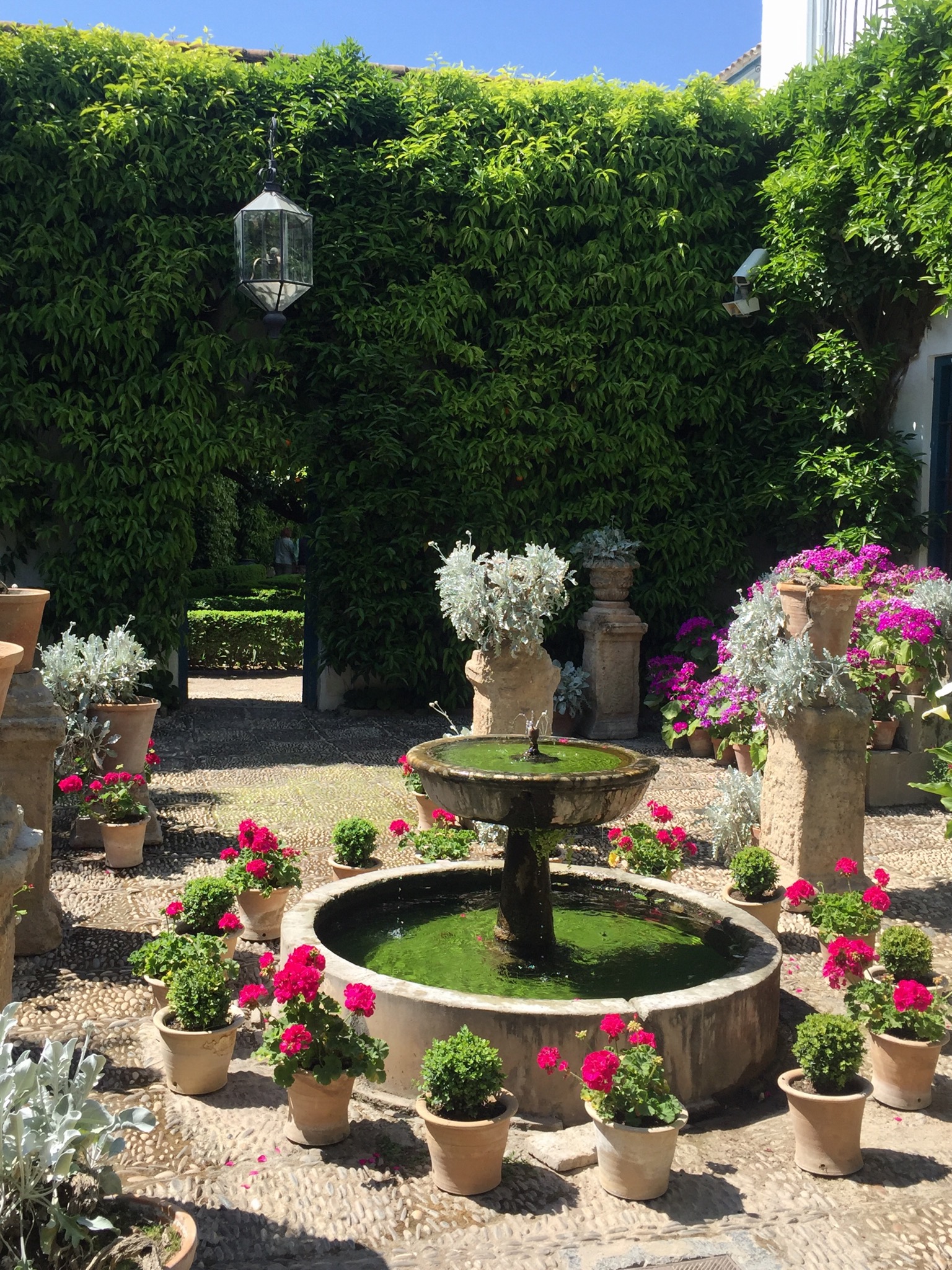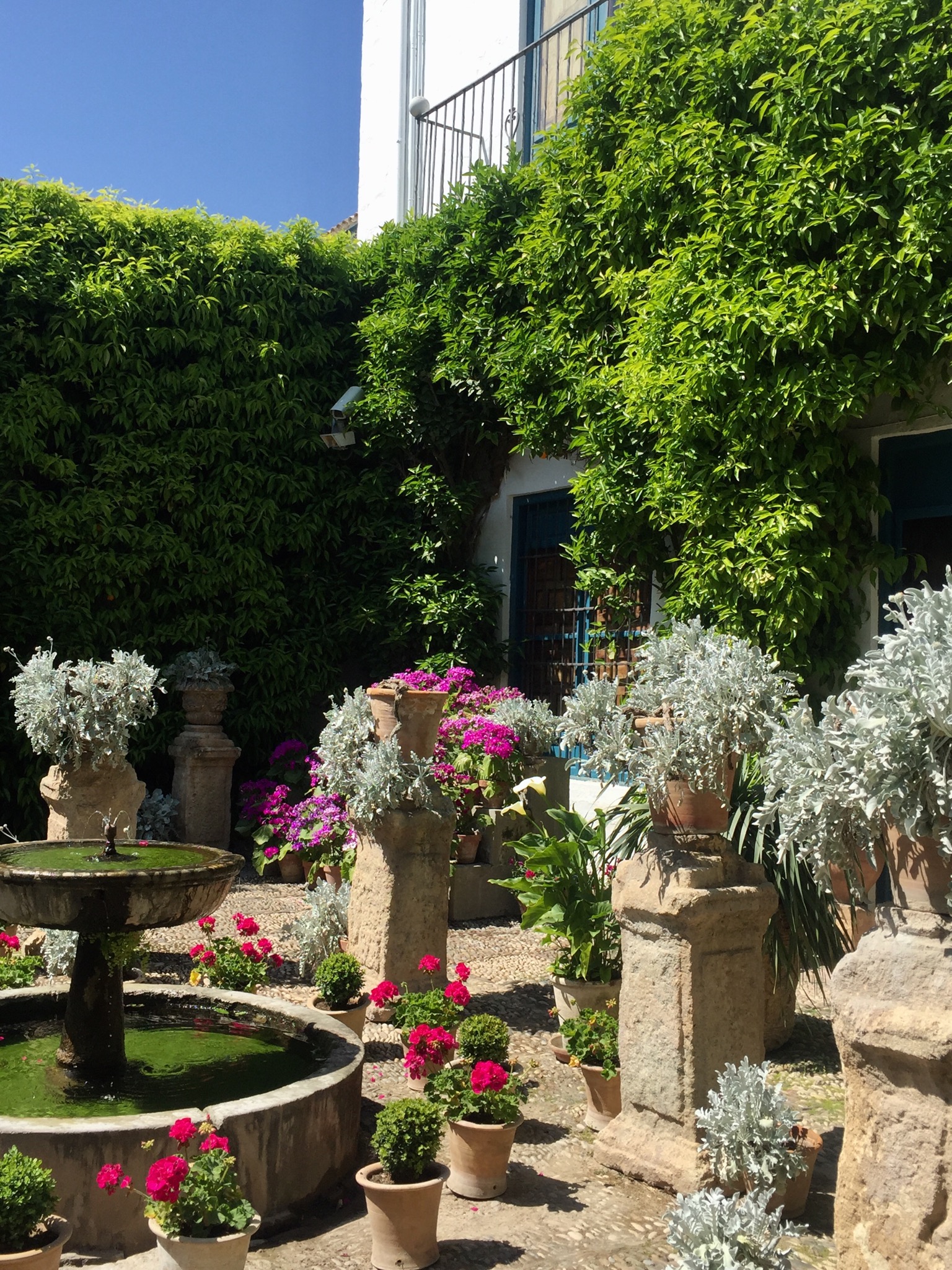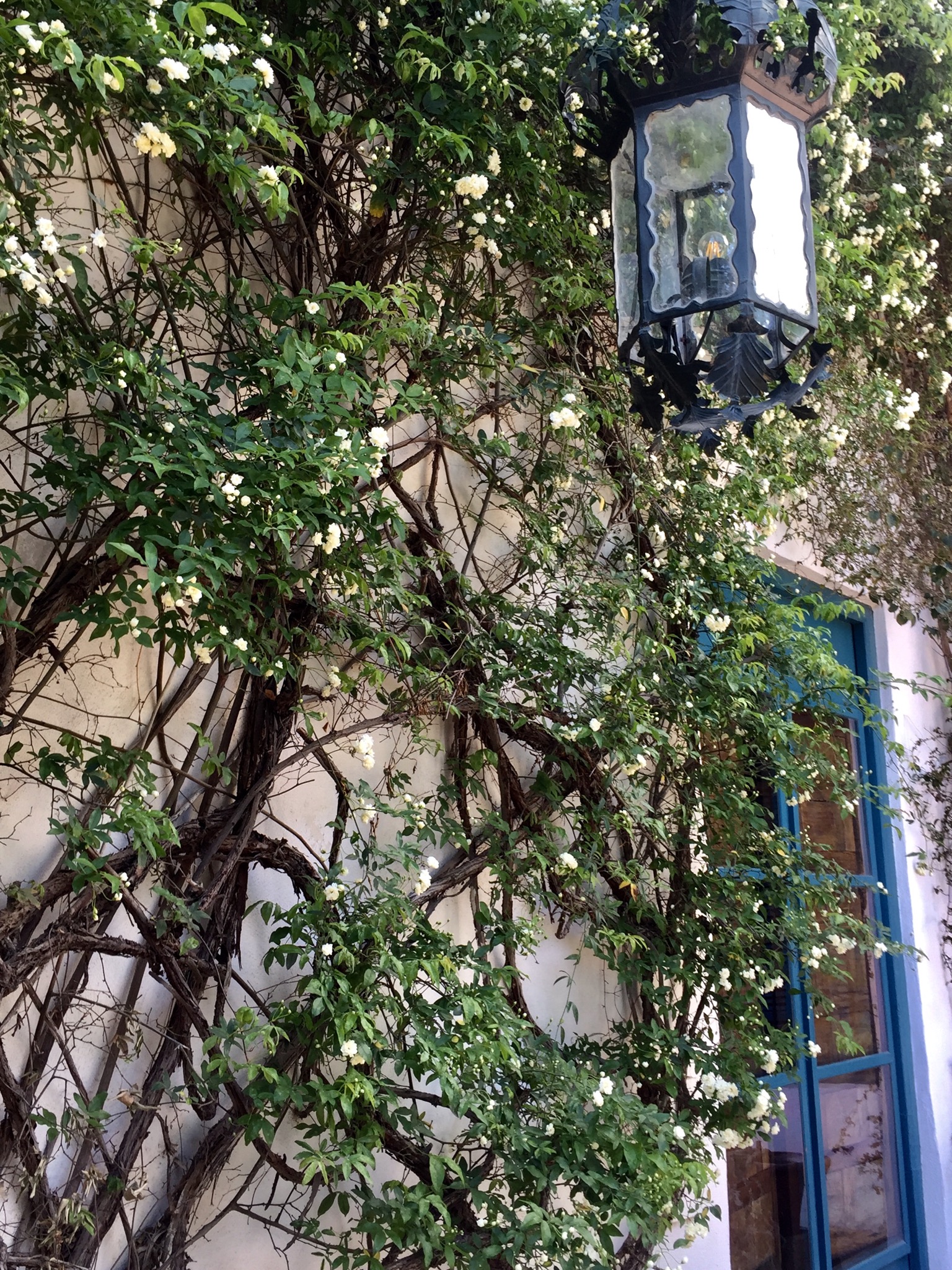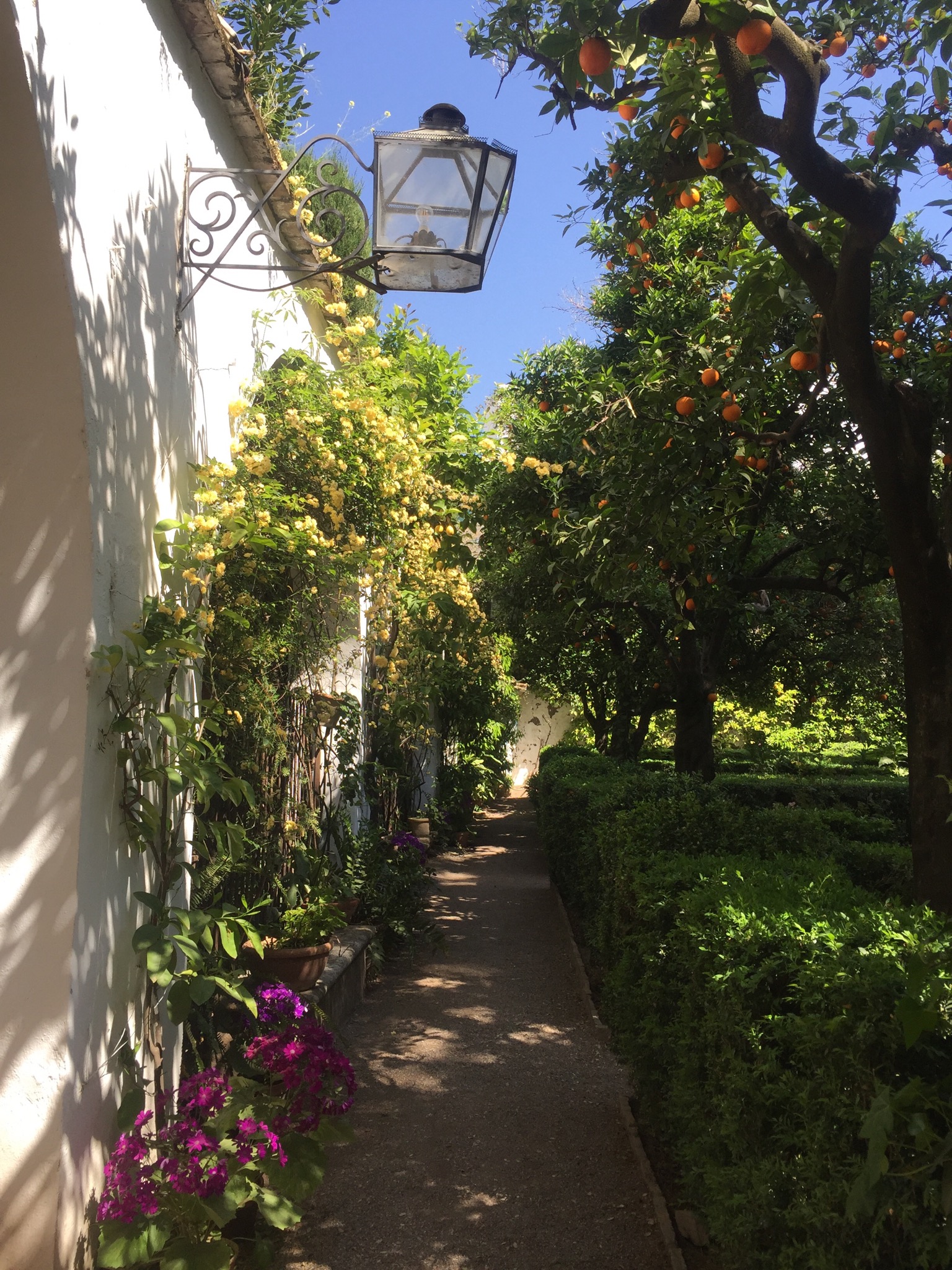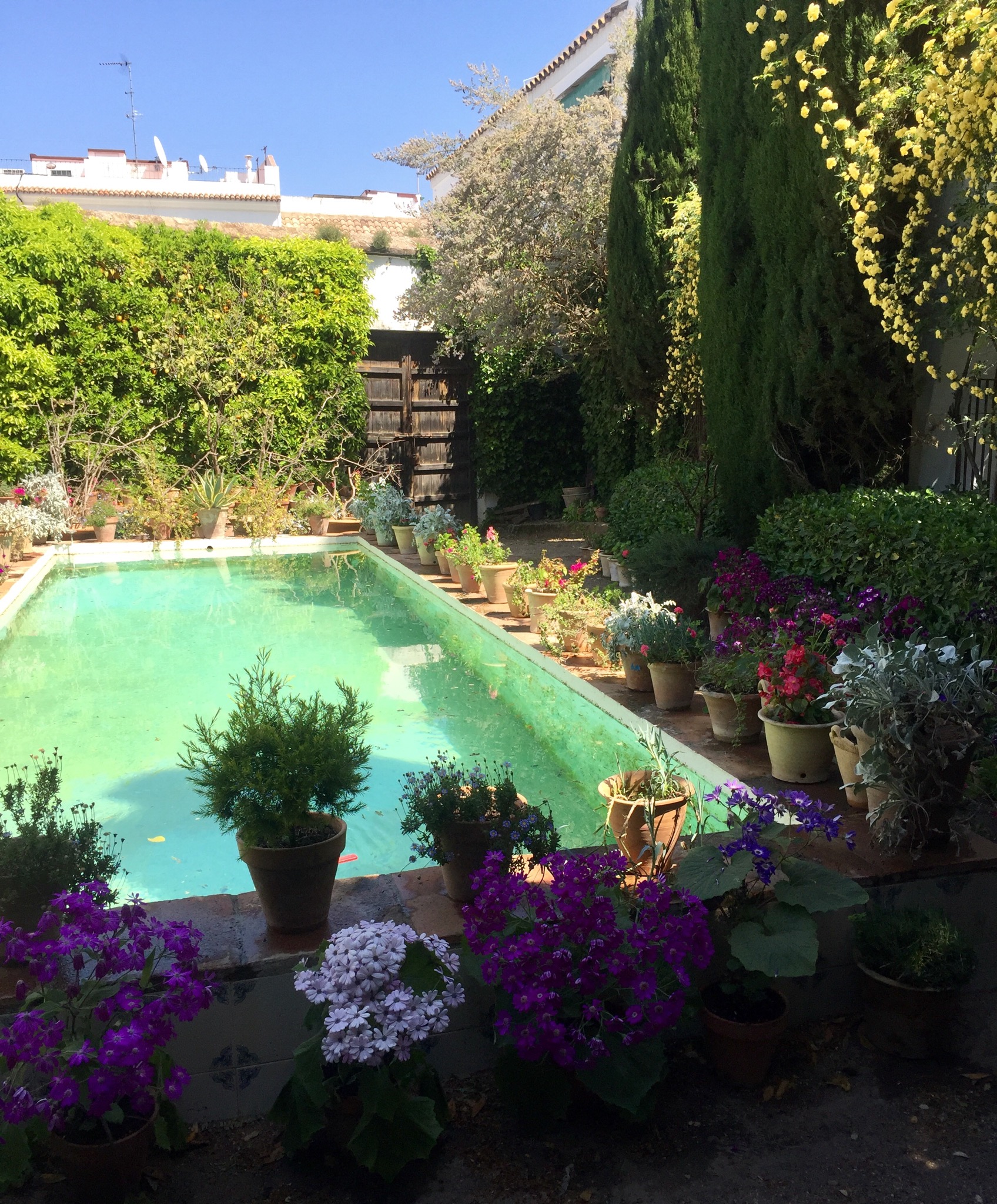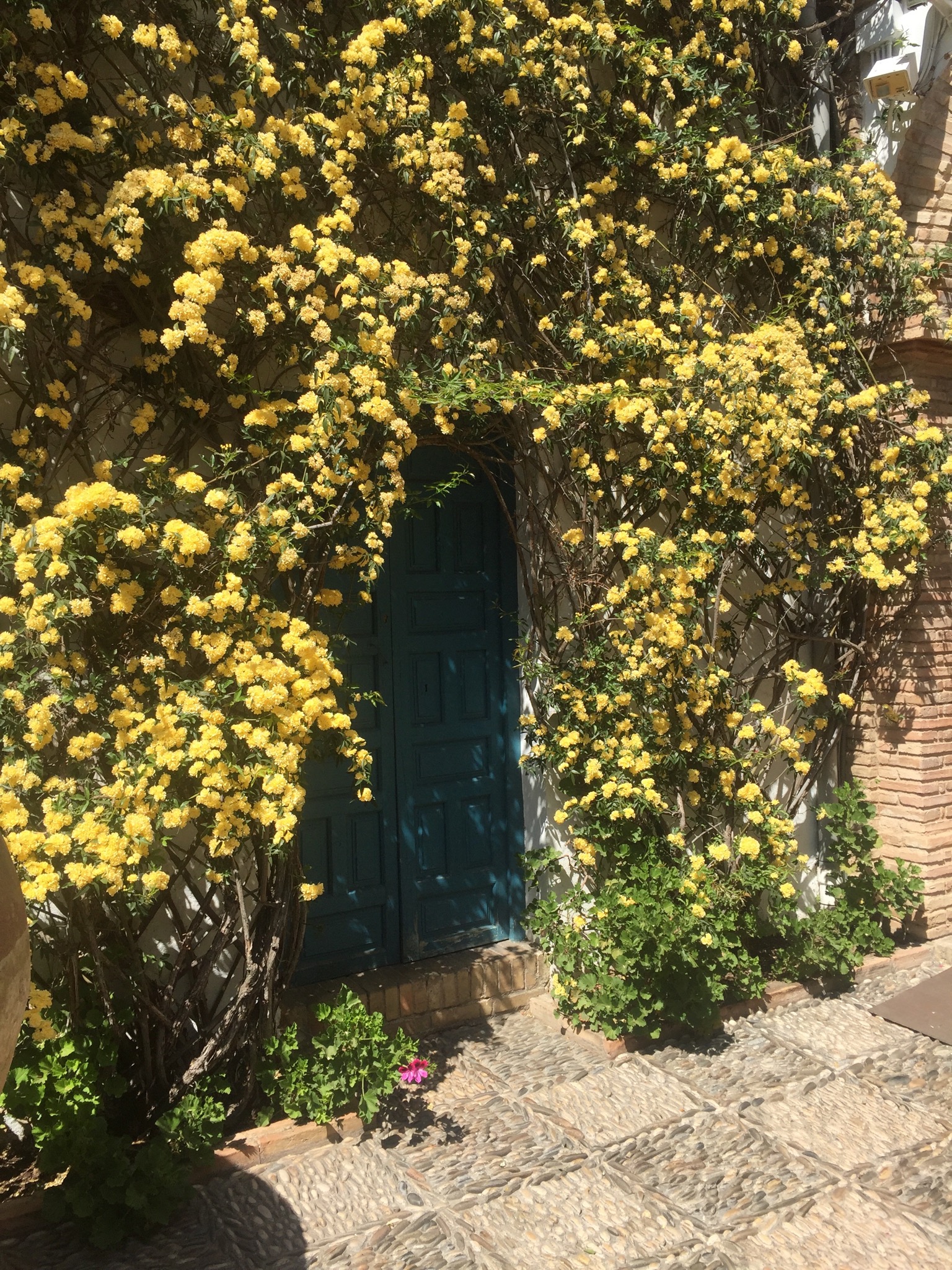 The Courtyards of Cordoba
Due to the hot and dry climate, the homes of Cordoba were built with a central patio even back in the days of the Romans. This tradition was continued by the Moors and persists in many homes today. Filling the central patio with plants and water features has always been a way to keep local homes cool. But patio decorations ended up taking on a life all its own and at some point, someone realised that these hidden treasures were just too good to be kept tucked away behind heavy doors and iron grates. So, once a year, the doors open and everyone is invited in to see the wonders of Córdoba's patios.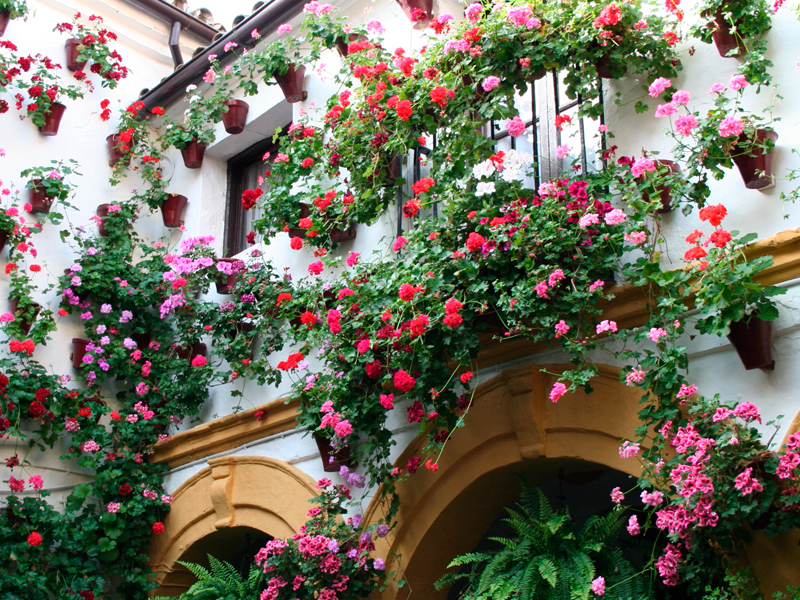 These patios not only offer a visual feast of colourful flowers, stone mosaics and ceramic decorations but also bring out the classic scents of Córdoba; jasmine and orange blossom mixed with a myriad of scents from the many other flowers and plants found in the region.
Cordoba celebrates the 'Festival de los Patios' (Courtyard festival) in May ( usually during the second and third week) and it's a great opportunity to discover all the beautiful hidden courtyards in Cordoba. In this festival, that has been taking part since 1921, the courtyard owners compete for the best patio in town.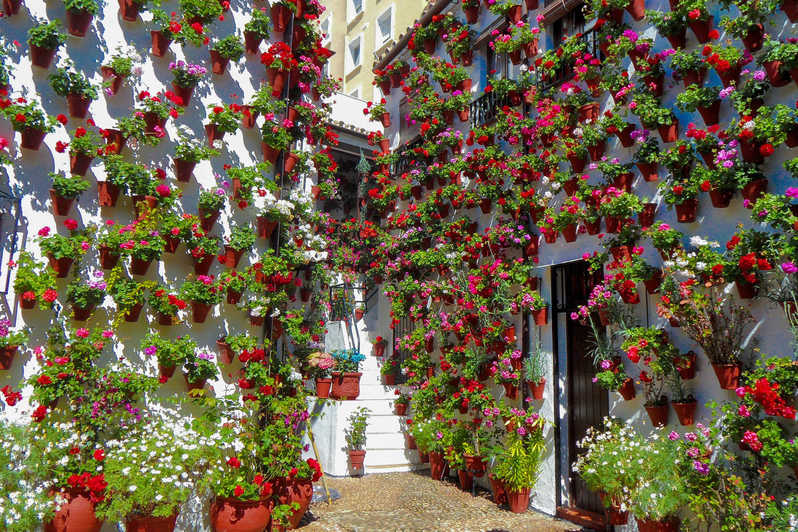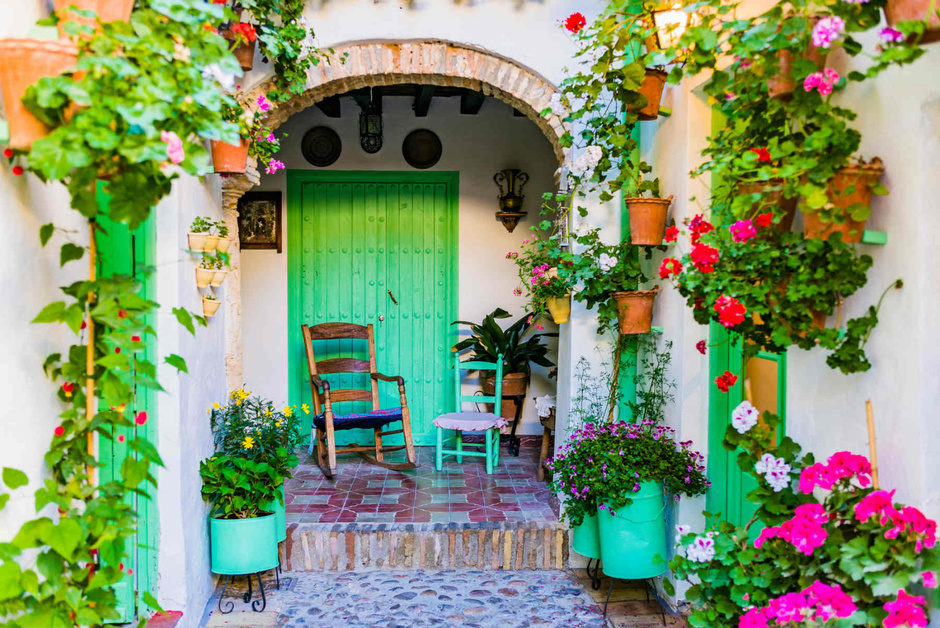 To eat
There are plenty of great places to eat in Cordoba but if I have to choose one I recommend Bodegas Campos a charming traditional restaurant with a great atmosphere.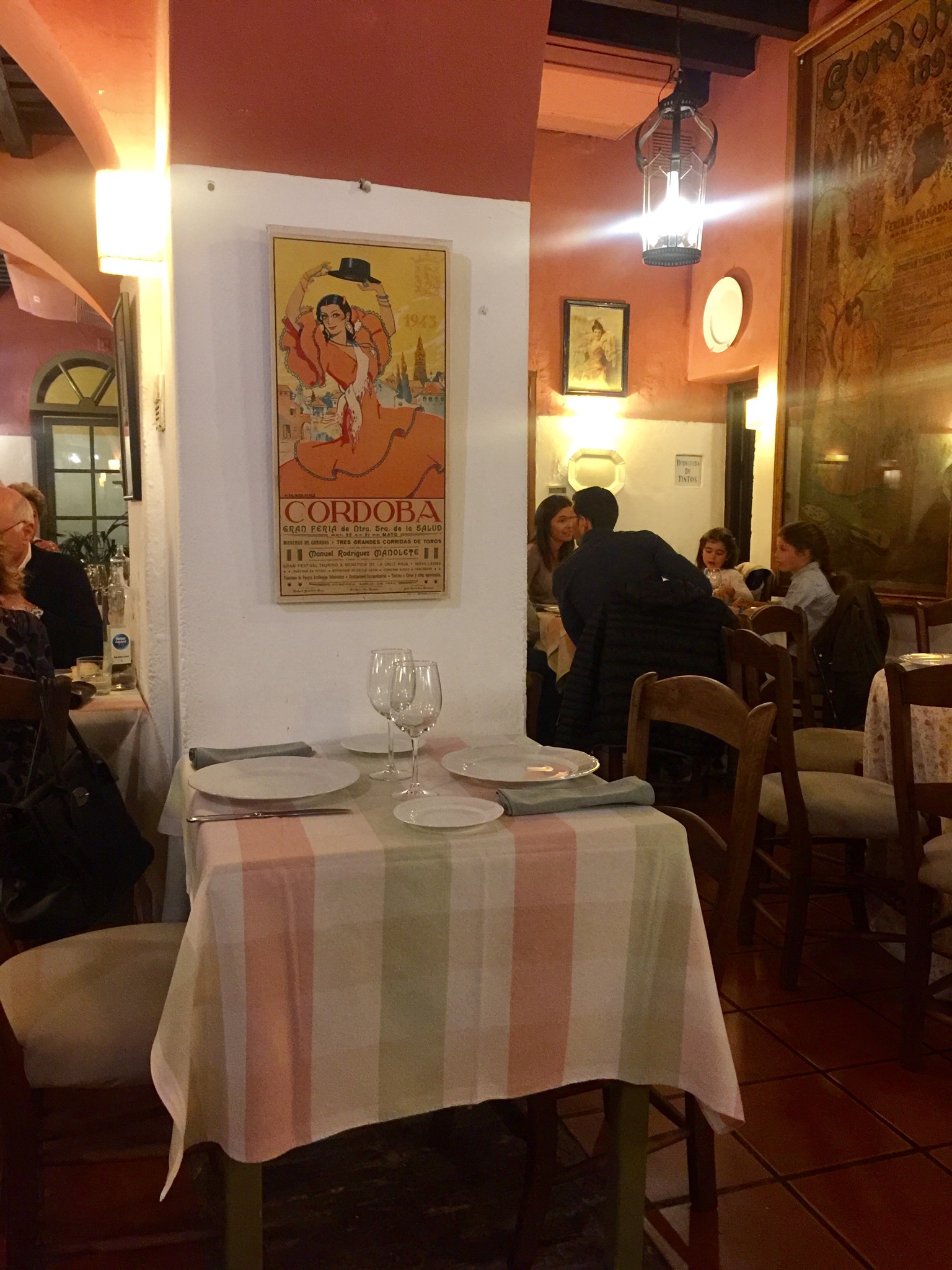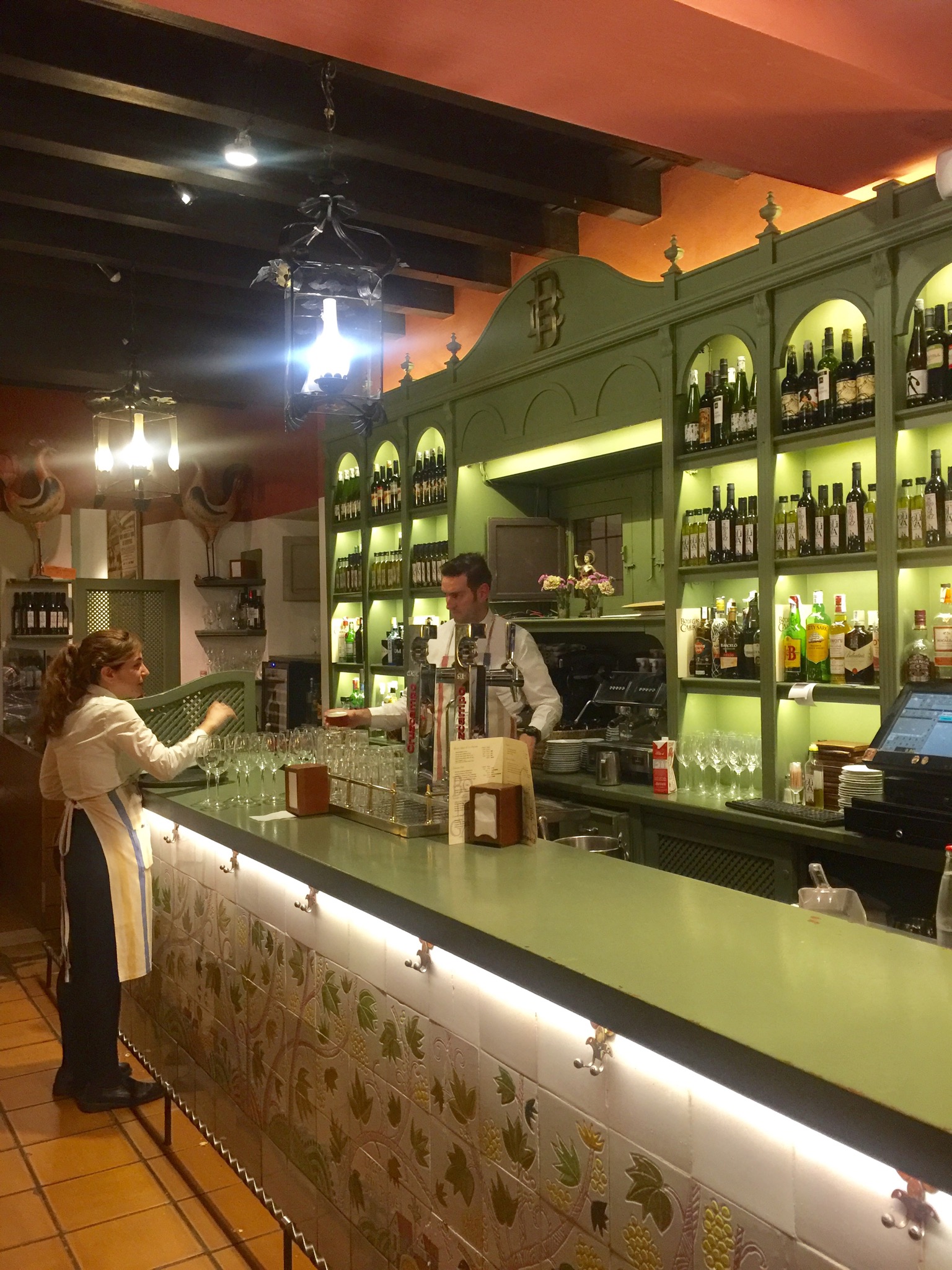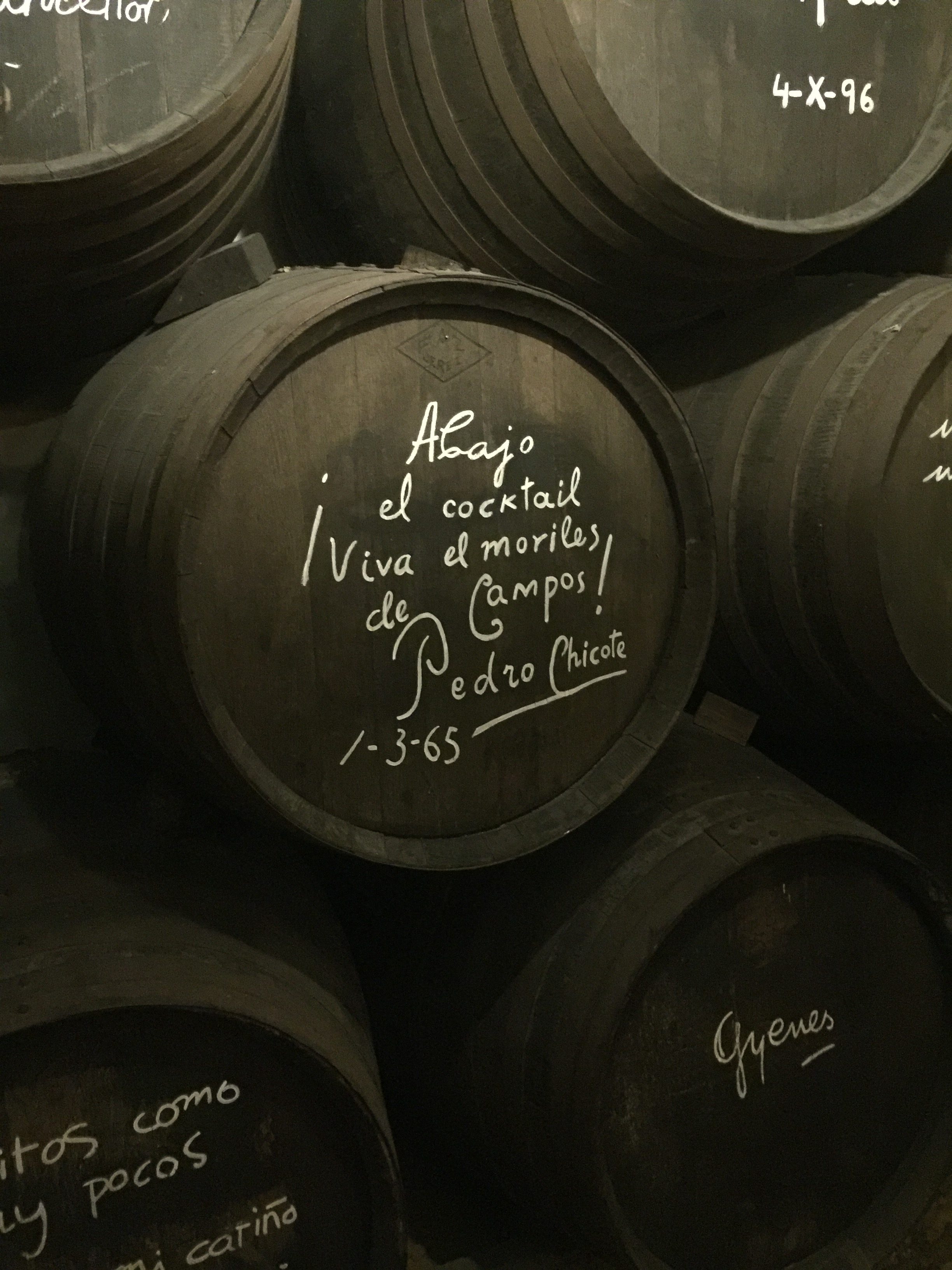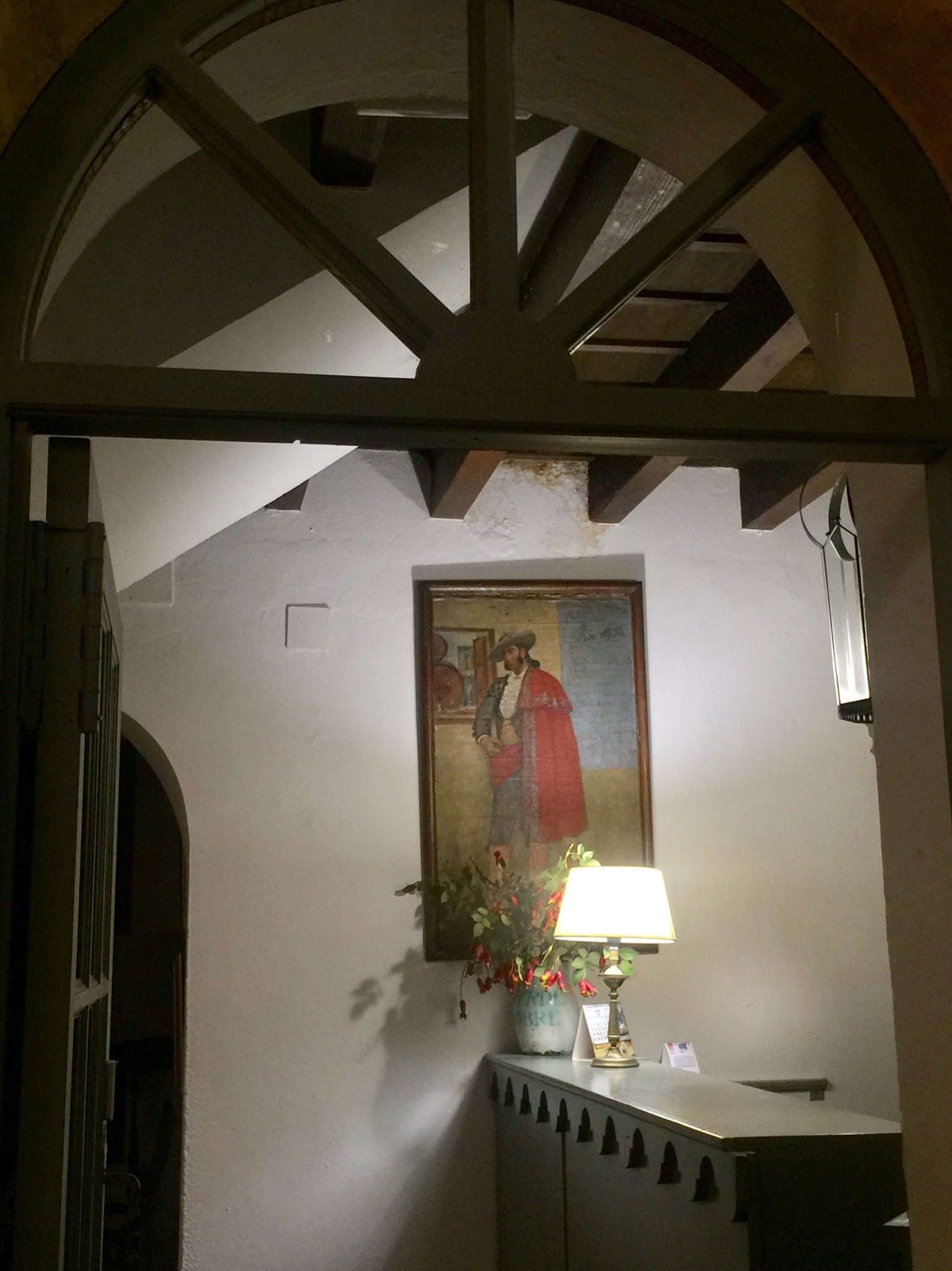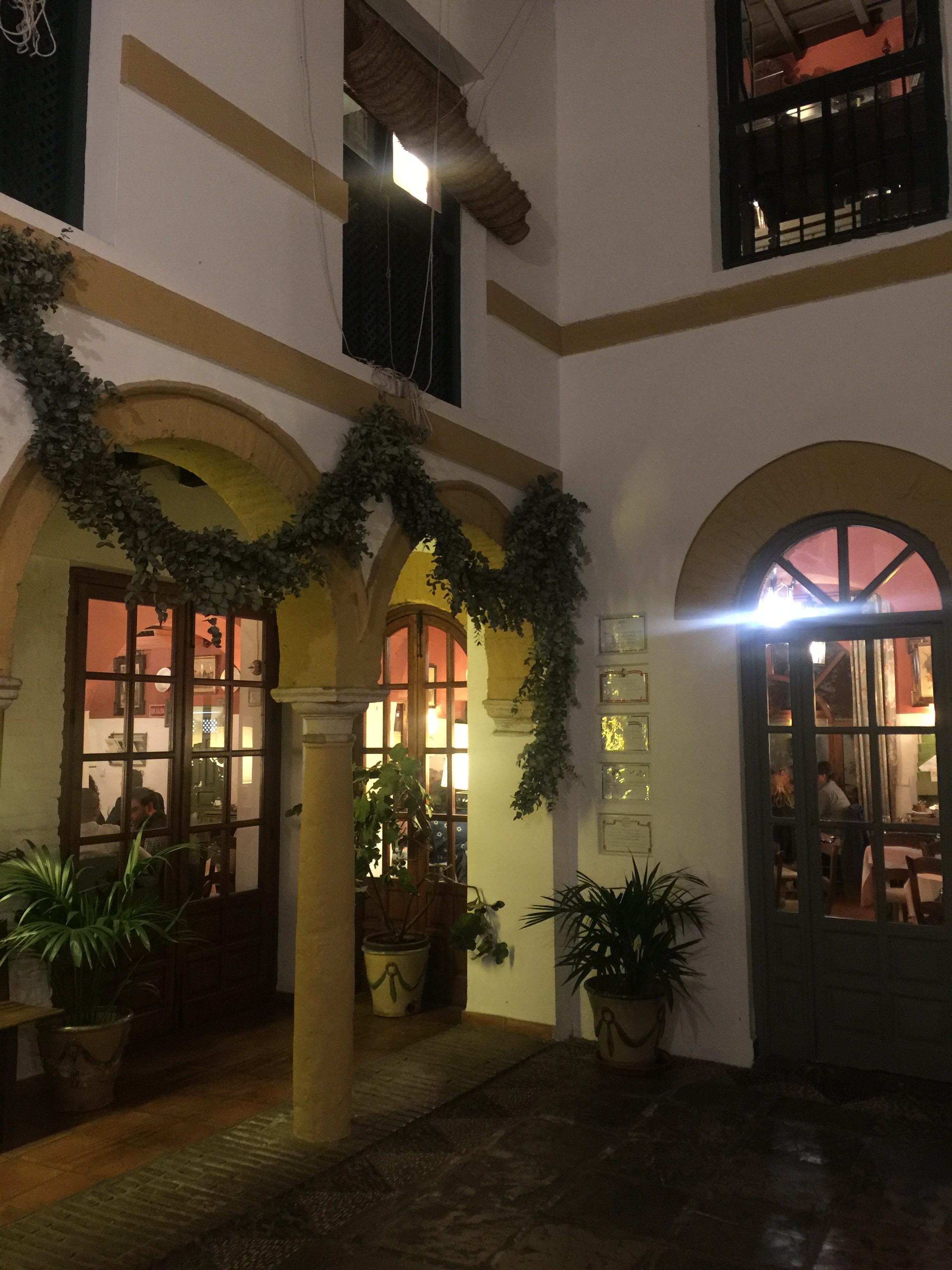 To Shop
I love little stores full of character and I stumbled across the most charming hat store: Sombreros Rusi. It was opened in 1903 by Don Jose Rusi and has been kept as a family business ever since. The city of Cordoba has it's very own hat (probably the most famous Spanish hat)  'El Sombrero Cordobes' The origin of the style is unclear. Drawings as early as the 17th century show day labourers wearing this sort of hat. The style became more widespread in the late 19th and early 20th century.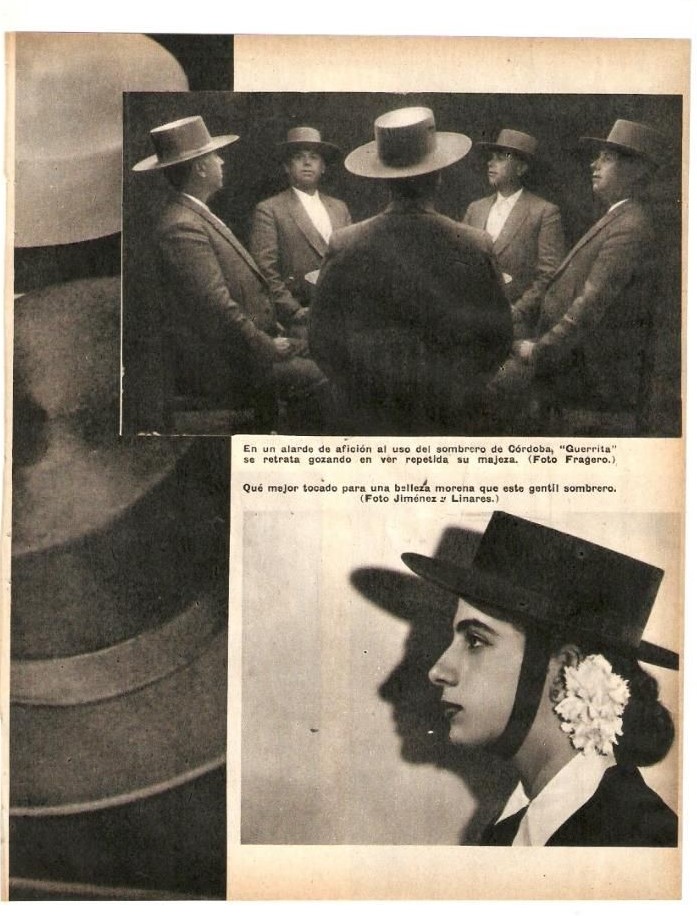 A press feature of the Cordobes hat in 1959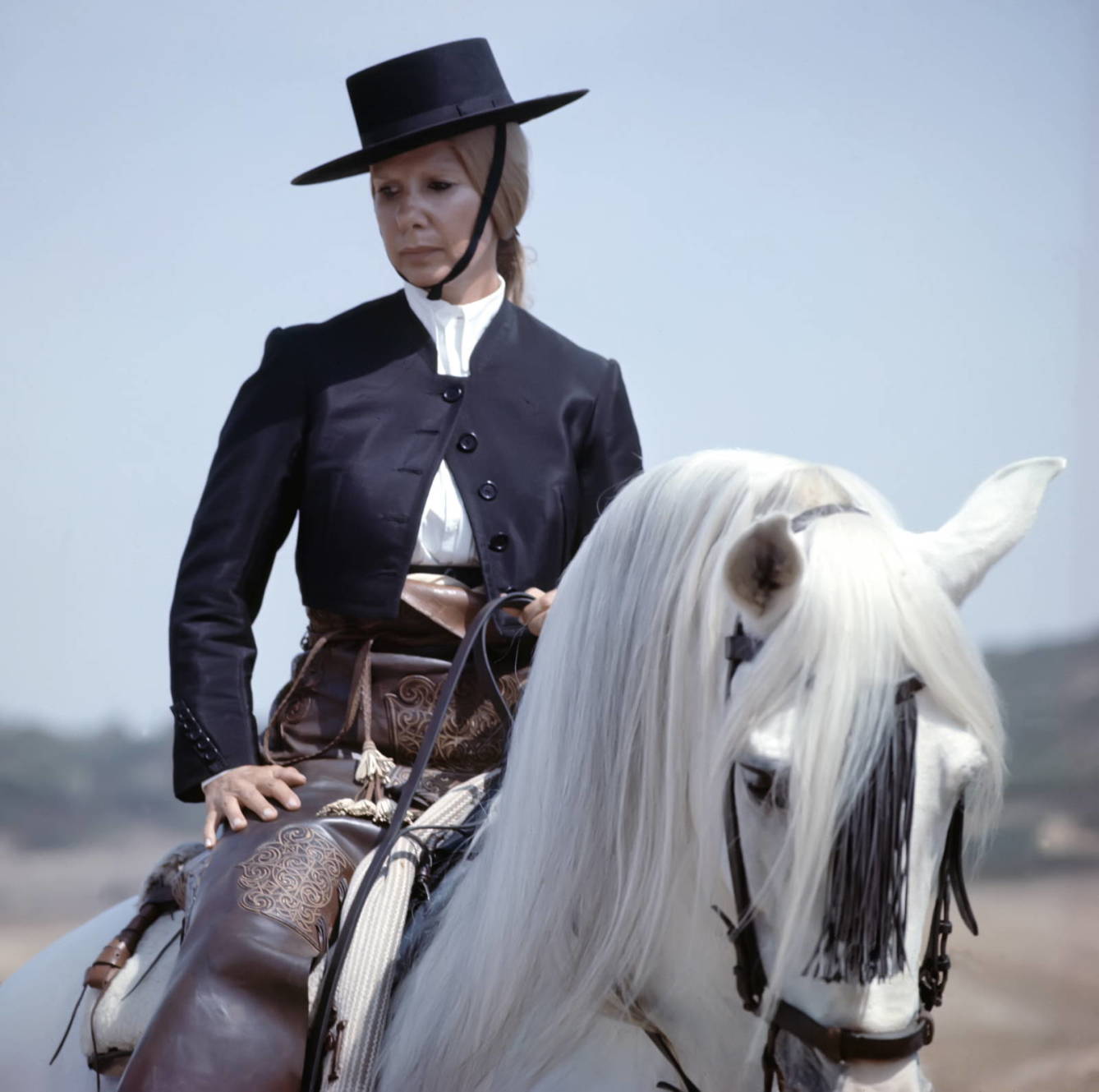 Cayetana Fitz- James Stuart, Duchess of Alba, wearing a Cordobes Hat
Rusi is one of the few places where they still make made to measure Cordobes hats.