On today's blog post I'm analyzing some of Tory Burch's decorating inspirations.
 H U B E R T   D E  G I V E N C H Y 
Tory Burch's green velvet sofa is a clear homage to Hubert de Givenchy's sofa in his 18th-century Parisian townhouse.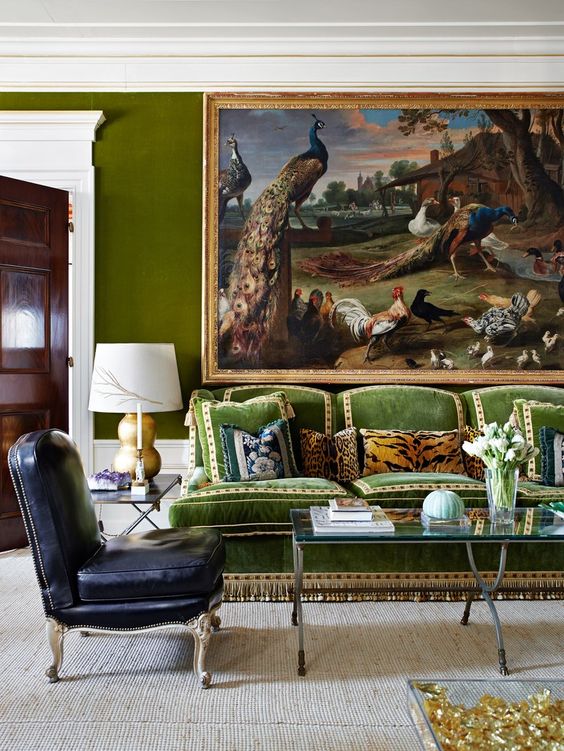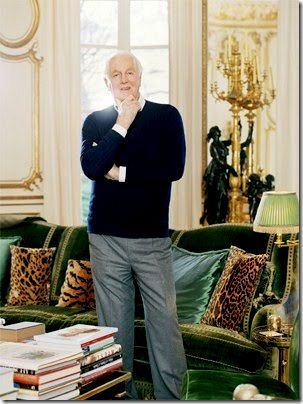 Not only the sofa, but Givenchy's green velvet walls seem to be another inspiration for Tory's own home.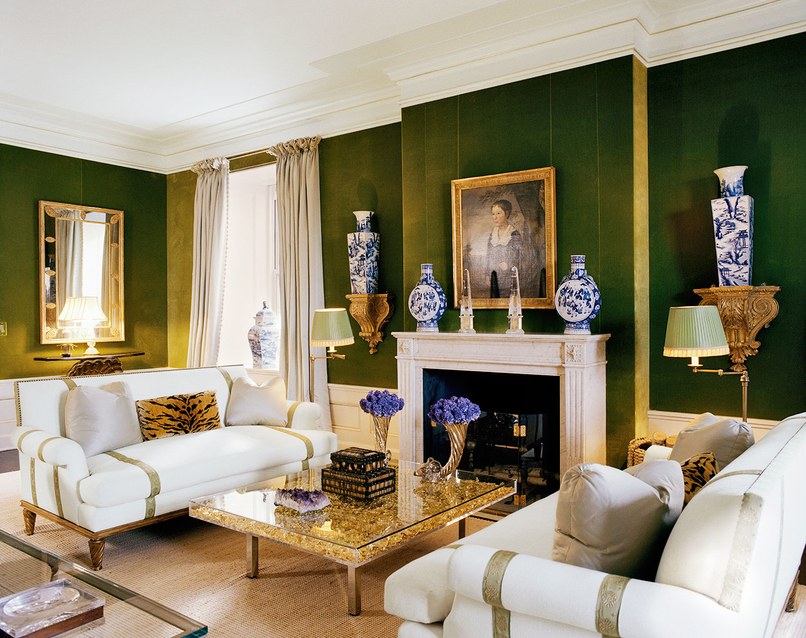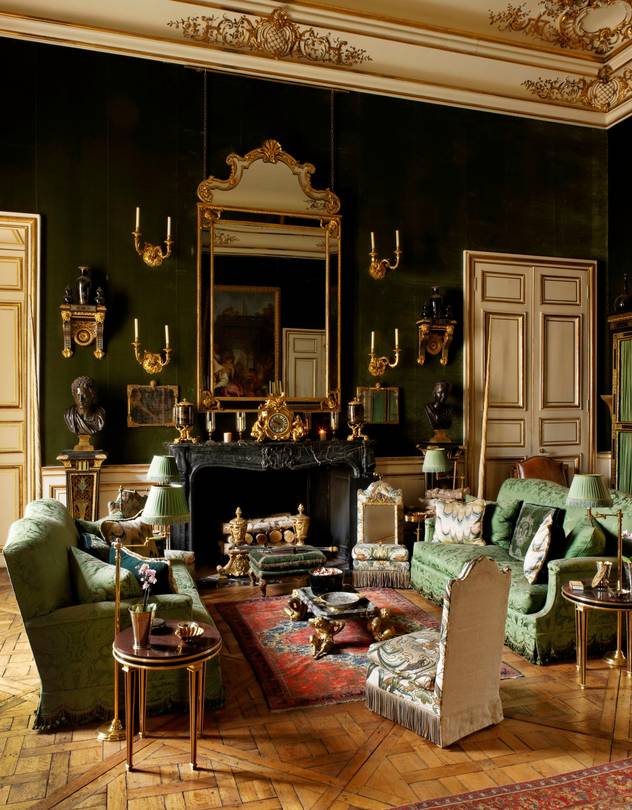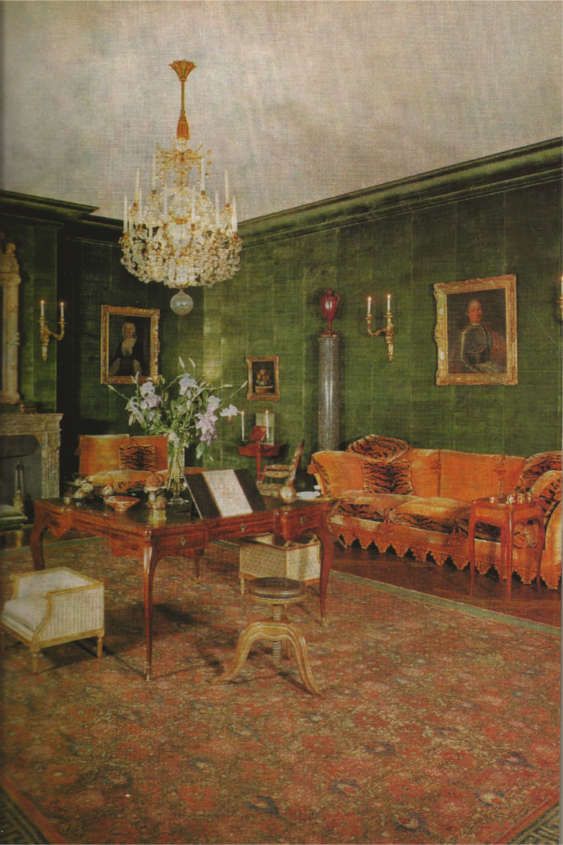 The stunning  Diego Giacometti table  (created c.1976 for the decorator Henri Samuel) looks wonderful in both, Tory Burch's Southampton home and Hubert de Givenchy's La Jonchet. The one at La Jonchet was sold by Christie's last March for 3,770,500 €. I've been wondering if Tory Burch was the buyer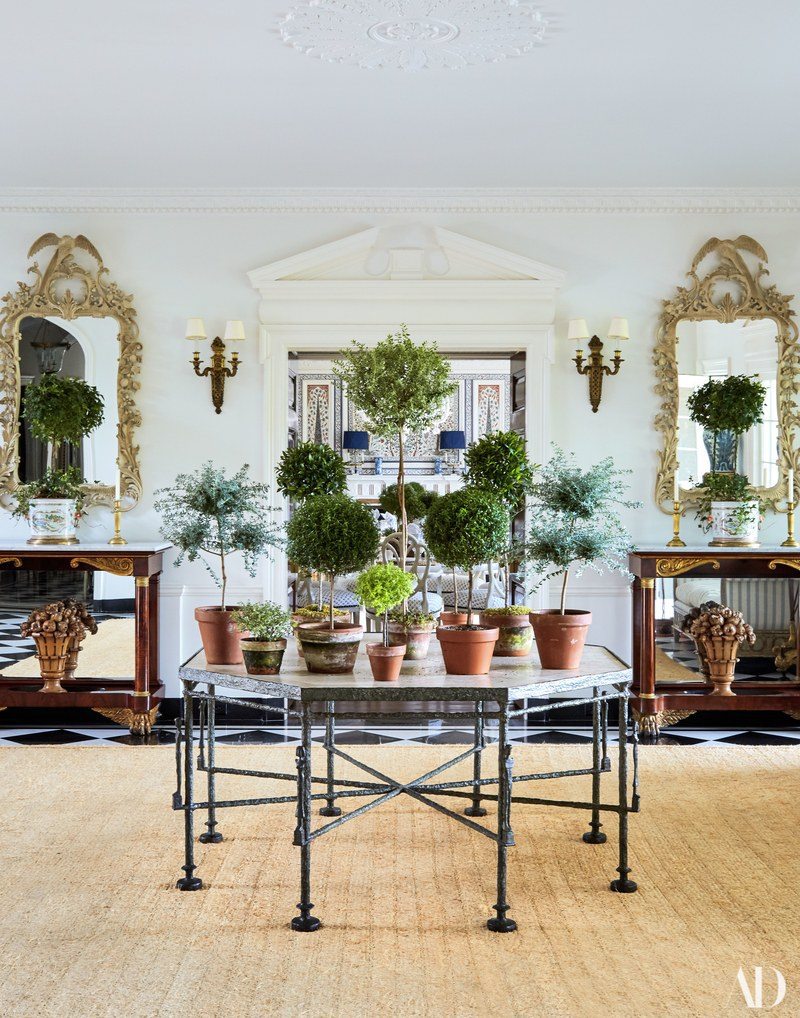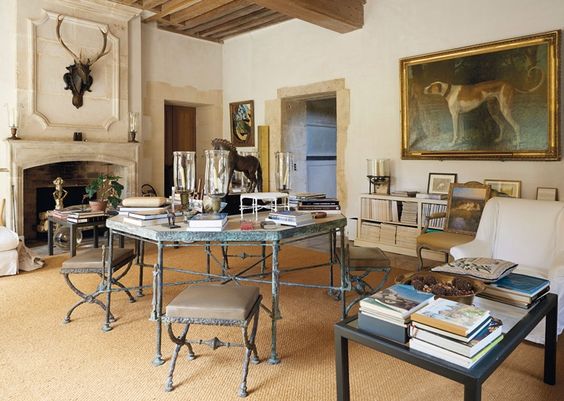 L E E   R A D Z I W I L L 
Lee Radziwill's former NYC bedroom is a clear influence for Tory Burch's Southampton bedroom.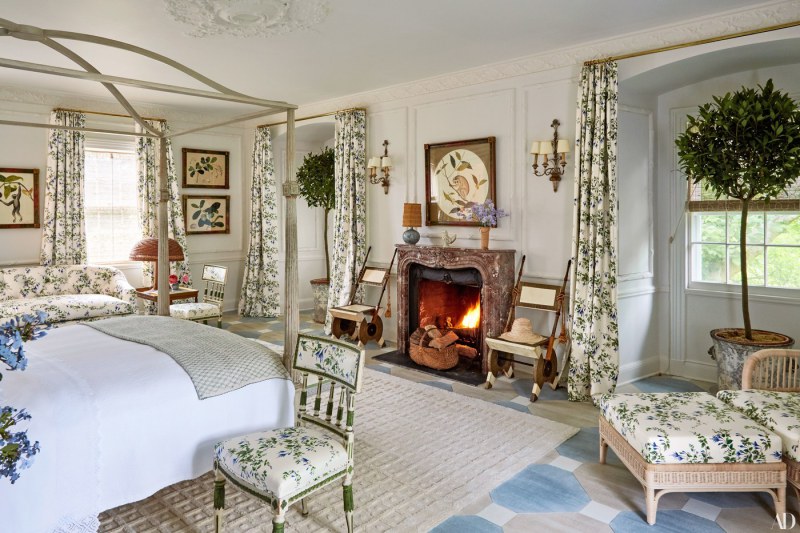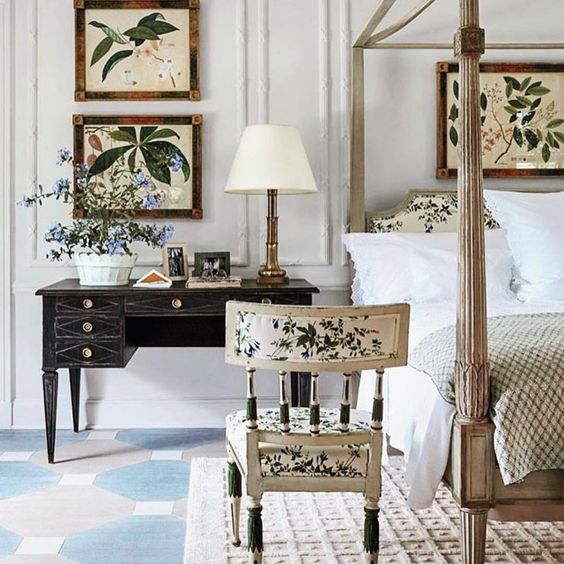 Tory Burch's Southampton home. AD September 2017. Oberto Gili photography.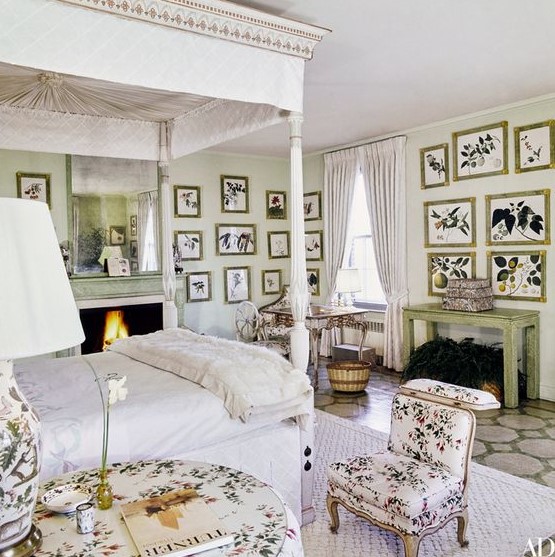 B I L L Y   B A L D W I N 
In Burch's 'Blue Room', sofas and walls are covered in Quadrille's Arbre de Matisse fabric. Billy Baldwin created this design in the 60s inspired by Matisse's work.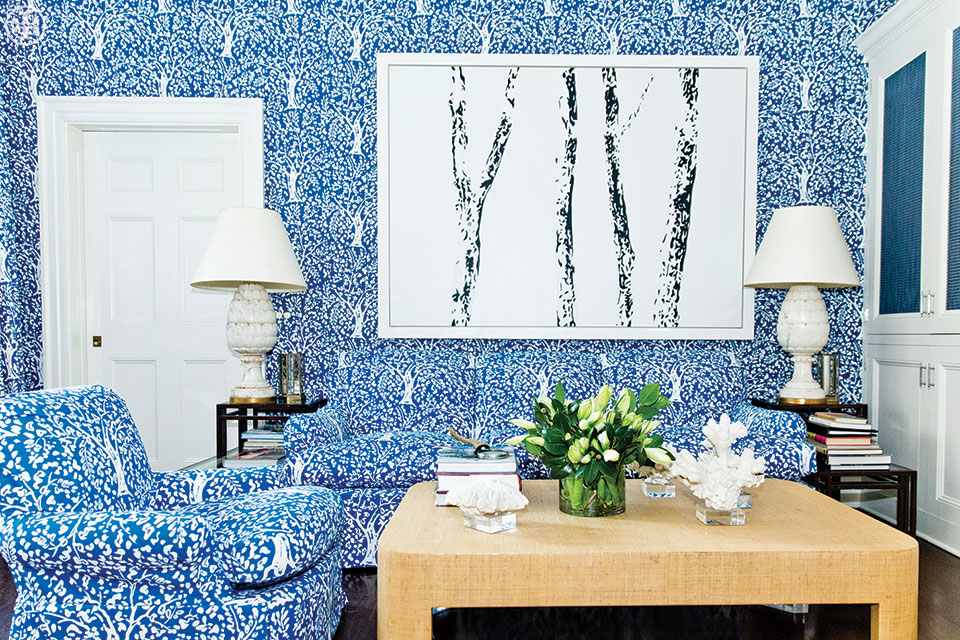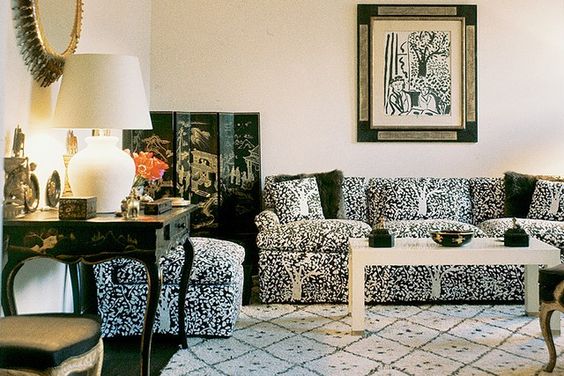 The inspiration for the use of overscale animal paintings in Tory's home might have also been inspired by Billy Baldwin's NY apartment.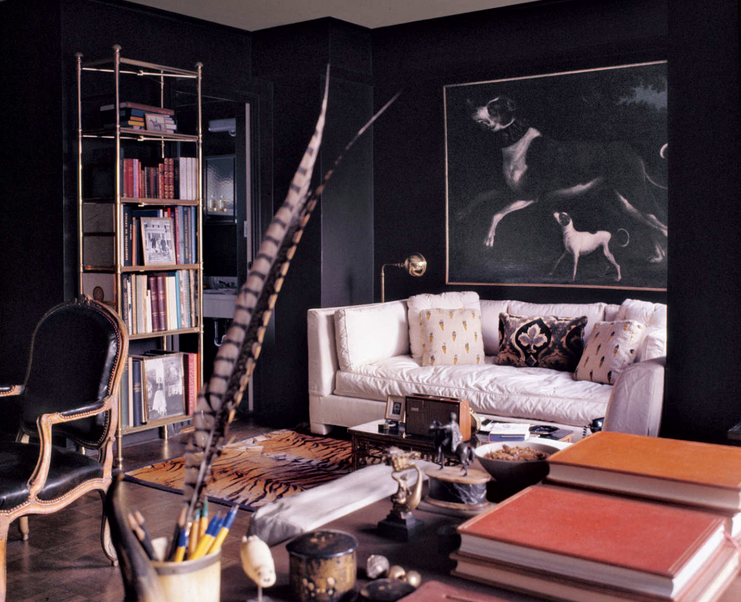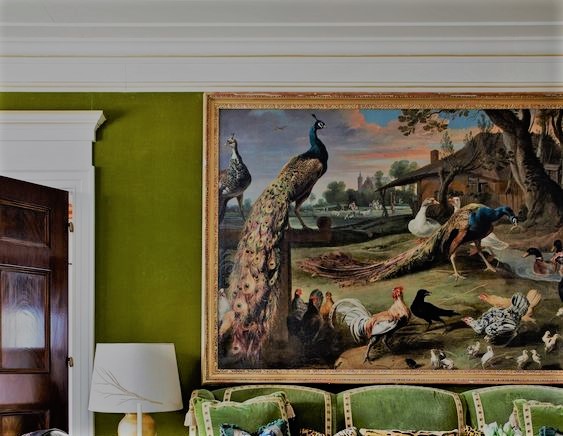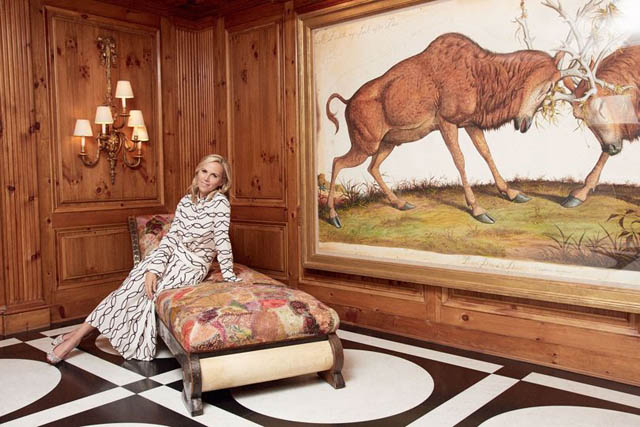 D A V I D   H I C K S
David Hicks has been a longtime inspiration for Tory Burch. Hicks fearless love of colour and geometry have not only influenced the Tory Burch's stores interiors but the logo, too. He also has inspired one of Burch's latest catwalk collections.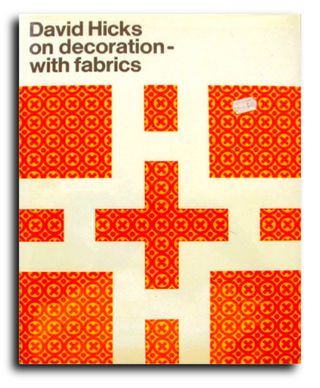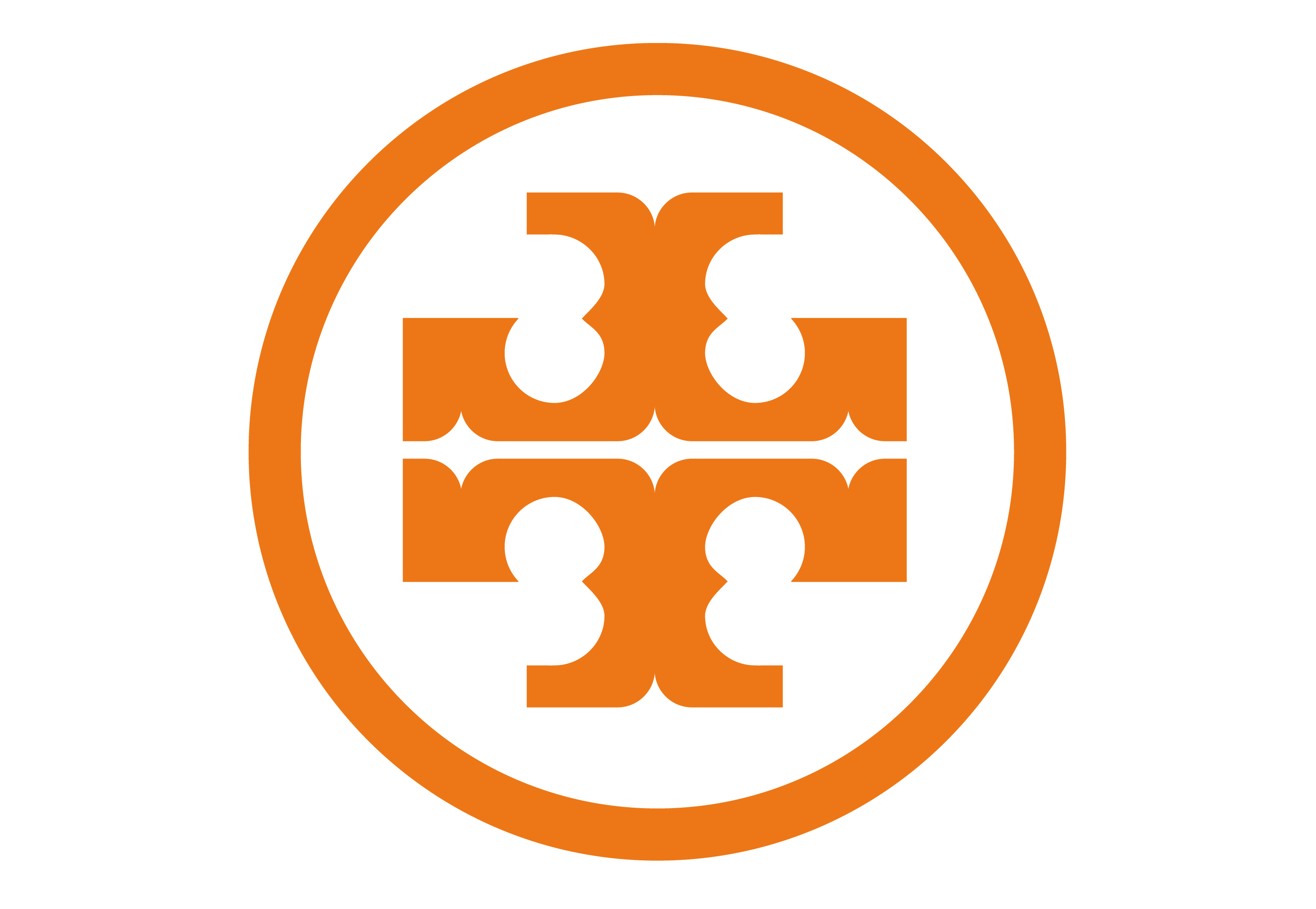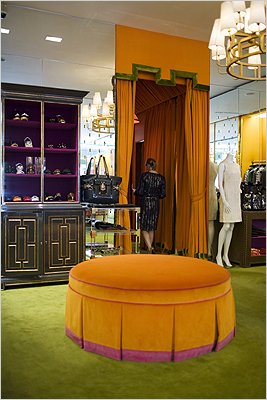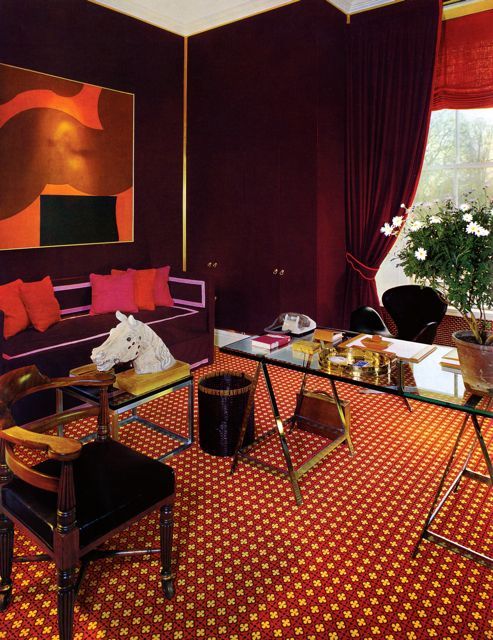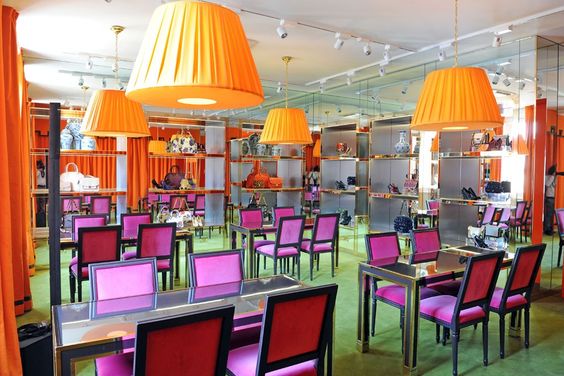 B U N N Y   M E L L O N 
As for many Americans, Tory Burch's love for topiaries seems to have been inspired by the late style-setter and philanthropist Bunny Mellon.